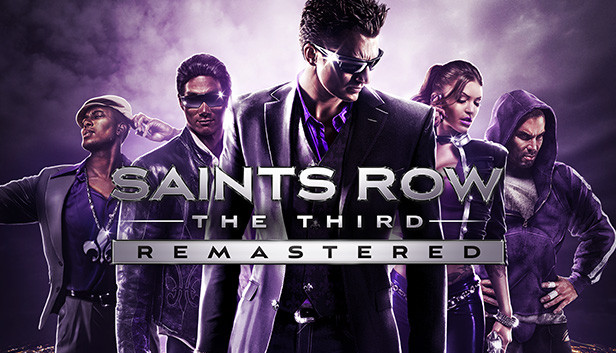 ❗❗❗In this manual, the method of obtaining 100% achievements (platinum), everything in the game 79 achievements.❗❗❗
💡Preface💡
Difficulty of achievements: 3/10;
Number of achievements: 79 PC.;
Number of Online Achievements: 0
Number of passes: 1 time;
Time to get all achievements: 25+ hours;
Easy to miss: Everything, except for automatic trophies, plot-related.
📖Description of the game📖
Saints Row®: The Third ™ Remastered lets you lead the Saints at their finest hour, so do your best. This is your city and your rules.

Thanks to the updated graphics of Steelport, original sin city, drowning in sex, weapons and drugs, has never looked so tempting.

Capturing Stillwater, after a few years, the Third Street Saints went from being a street gang to a fashion brand: in any store you can buy their branded sneakers, energy drinks and Johnny Get's dolls. The Saints Rule Stillwater, but the glory that suddenly fell on them did not go unnoticed. Syndicate, legendary brotherhood of criminals from all over the world, demanded from the Saints to pay tribute.

I refused the Union, you begin to prepare for battle in the streets of Steelport, a once thriving metropolis, now languishing under the rule of the Syndicate and the oppression of organized crime. Drop the tank with a parachute, Destroy a gang of Mexican wrestlers with a satellite air strike or fight back a well-trained army alone in a series of the most incredible scenarios in the history of video games.
📜Plotted
All missions are quite simple to complete and do not require explanations. An exception will be plot forks.:

In the task Belgian problem, which is the last in the first act, at the end you have to choose: blow up a building or keep it as a refuge. Depending on our choice, we will be given a certain achievement. Therefore, save in advance (works during the mission) and replay the mission again.
Another fork in the last mission of the game Three Ways. The mission will be given to us to replay, regardless of the option, which we chose initially. One moment worth knowing: the game considers the correct option for passing "bad" the choice.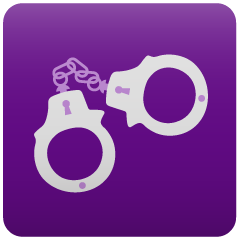 Dead presidents
Perform the task "When good thefts don't come out".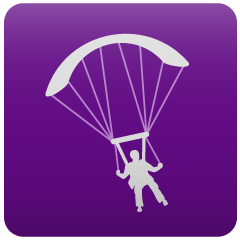 Welcome car
Perform the task "I am free – fall freely".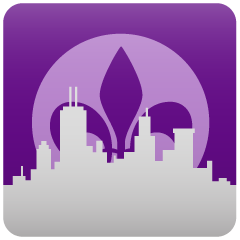 We are winning
Perform the task "We've only just begun".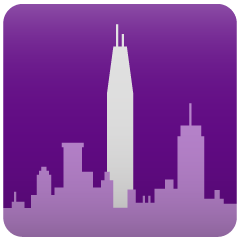 Tower defense
Complete Act 1 in one way..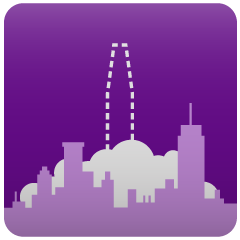 Babah
Complete Act 1 in a different way..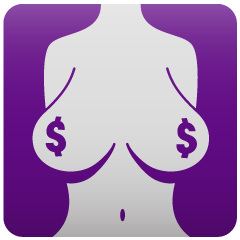 We'll break them
Perform the task "Boat with whores".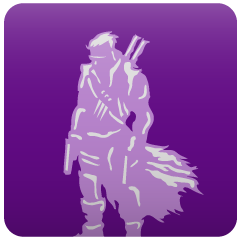 I love the Nightblade
Perform the task "Boar party".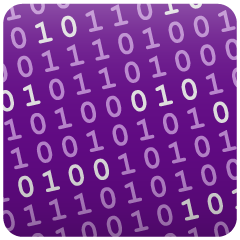 To, complete a small text quest, here is the order of correct answers:
Take torch;
Keep going;
Cast a spell;
Keep going;
Kill the unicorn.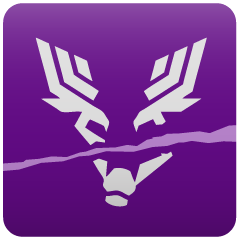 Titanic Efforts
Complete Act 2.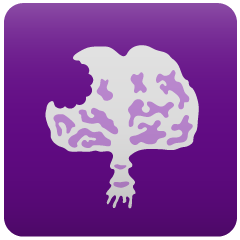 Once bitten… мозгиииии
Perform the task "Zombie attack".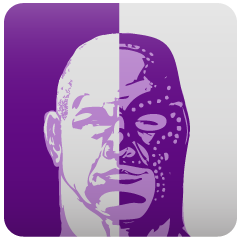 Deadly brawl 31
Perform the task "Deadly Brawl 31".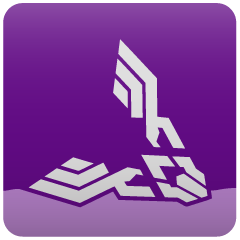 Too close to the sun
Complete Act 3 in one way..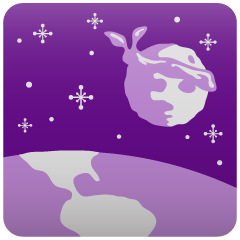 Gangsta… in space!
Complete Act 3 in a different way..
Side Quests
There are some small side missions, scattered across Steelport, which you will need to do. Their requirements are as follows, and their location is shown below with the corresponding achievement. To simplify the task, I marked them on this map at the bottom of this guide for ease of reference.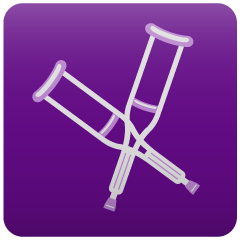 The moon
Complete all stages of the mission "Insurance fraud".
In tasks you should throw yourself under cars (no damage is done to you). The main thing in these tasks is to make combinations, hitting several cars at once, as well as perform all the machinations in special zones, what are indicated on the map. Understanding the process comes at runtime.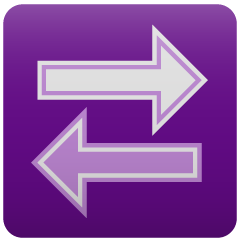 Catch the wave and cut it off
Complete all stages of the mission "Drug trafficking".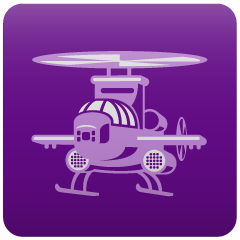 Dynamite made "Babah"
Complete all stages of the mission "Helicopter attack".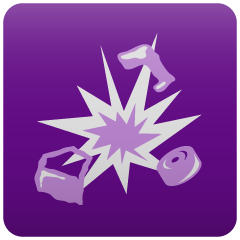 Destruction of fences 2011
Complete all stages of the mission "Defeat".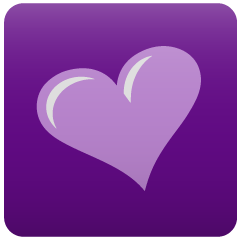 Your car smells strange
Complete all stages of the mission "Escort".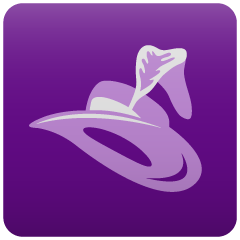 Double pimping
Complete all stages of the mission "Pelotage".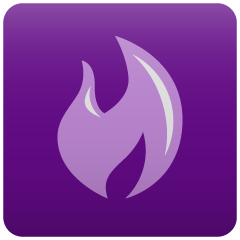 Pork sandwiches
Complete all stages of the mission "Path of fire".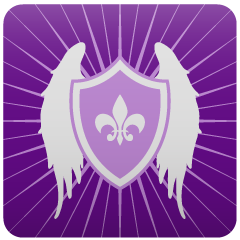 Walk into the light
Complete all stages of the mission "Guardian angel".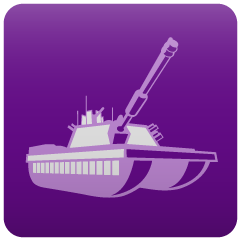 Thank you ogrotank
Complete all stages of the mission "Tank Destruction".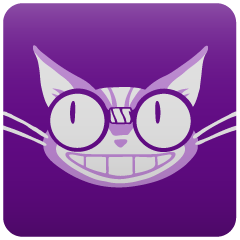 The climax of reality
Complete all stages of the mission "Professor Genka's super ethical reality climax".
Capturing the City
These achievements will be unlocked, when you complete everything, what to do on a specific island. This will include the completion of all activities [which I described in detail above], gang activities and the purchase of all real estate. After that, how did you complete all these examples, you will earn each corresponding achievement in each location.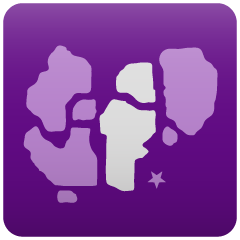 Hanging with Mr. Pierce
Complete all missions to capture the city in the center.
See achievement "Big city lights"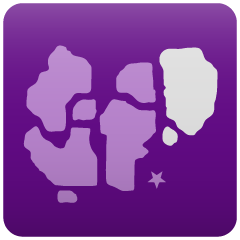 Mourning stars
Complete all capture missions in New Colvin.
See achievement "Big city lights"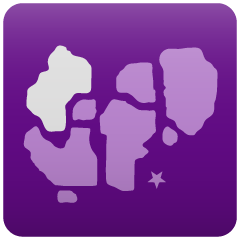 Hack the planet
Complete all city capture missions in Stanfield.
See achievement "Big city lights"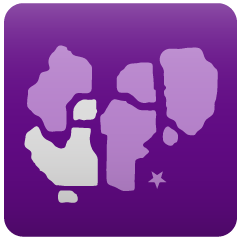 You are the best…
Complete all capture missions in the Carver Island area.
See achievement "Big city lights"
Big city lights
Complete all capture missions throughout Steelport.
Take over the whole city, all tasks are displayed on the map in the game itself (fist).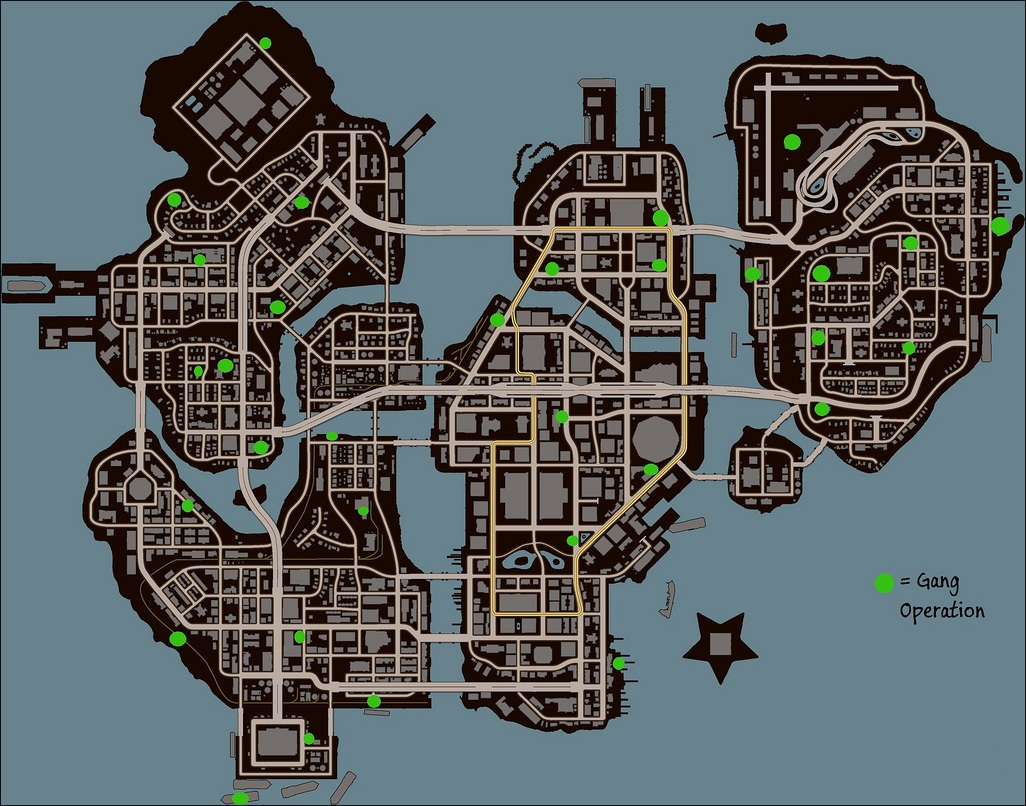 🎒Collection🎒
Advise, until you reach level 20 (pretty fast), then don't look for collectibles. As, at level 20, you can and should buy an improvement for 49.500 thousand in "abilities" which will allow you to see on the map all collection activities. We collect everything in one evening and two achievements are yours. (It is better, just fly on a turntable because some items are on the roofs and you can collect them without leaving the transport, just touch).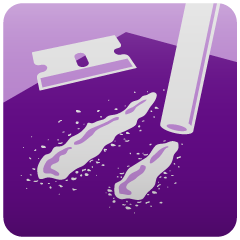 Product search
To find 25% all collected items.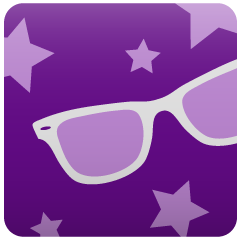 Sole of company
To find 100% all collected items.
Tasks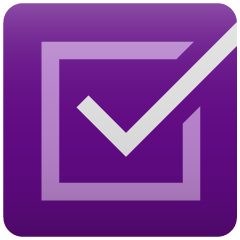 Shake and bake
Complete your first task.
See the trophy You're My Hero! / You my hero!.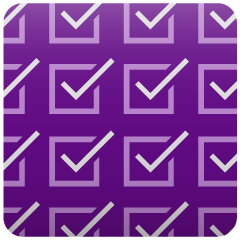 You my hero!
Complete ALL tasks.
For this achievement, you must complete 40 tasks, what are given by various people in the "Book of Saints". Let's go through each item:
Headshots. It is necessary to complete 500 time. There are no problems, especially if you play with pistols. What kind of pistols? Problems just don't arise.
Kill the brute. Kill required 30 pieces. Half is going according to the plot, rest – in a showdown with gangs.
Destroy Ema. Emu – this is not the girl's name, and the name of the miniature ladies' typewriter, which the giant Oleg hates with all his heart (interesting, why these little cars did not please the giant Oleg?). It is required to destroy 50 pieces. The easiest way is to find one and put it in the garage.: roll out and destroy, roll out and destroy. And so on until complete satisfaction. Yours and Oleg.
Survival. When we walk (required condition!) they can call us and ask for help. Best done at the end of the game, when the main character is practically a terminator, or on a tank. There are no other options, because. it's quite difficult to win. Repeat 26 time.
Enemy gangs destroyed. Combines with achievement "Get the pipku".
Distance covered. It is required to roll 762 000 kilometers. If you plan to complete all achievements, get the achievement around the middle of the game. Want earlier – fly the planes. The distance on them is also taken into account, and the speed is several times higher, that we can only benefit from.
Compliments expressed. 50 time. A compliment is activated by pressing a key "C". You can talk to anyone: from passers-by, to members of enemy gangs and police. The last two only in "peaceful regime".
Distance on the front wheels. Performed only on a motorcycle. The problem is, that riding on the front wheel – combination, performed after acceleration by pressing the "back" keys + will bend over ". But the last key in the menu is not assigned. We correct this oversight and in total we pass on the front wheel 305 meters.
Kaban squad commando slain. Commandos differ from ordinary soldiers in orange armor (ordinary boar fighters have beige). They are rare and only on helicopters of the Kaban detachment.. So just raise your wanted level in Act 2 and 3 to 5 stars. Also in the third act there will be a mission by plane, just teeming with commandos. All it takes to kill 25 such soldiers.
Unarmed Kills. Take fists in your hands and attack enemies with dispersal. A mini game by pressing the keys will start. 25 enemies and the task is completed. Or you can just beat them to death.
Base jumping arrests. I love localizers too, Yes. The bottom line is, that when jumping from a parachute by pressing a key "E" a mini-game will start, where necessary will land in the designated area. Repeat 15 time. Most conveniently performed in a Sunset Park hideout (but not in the third act).
Mass killings. Take a tank / attack helicopter / bazooka and start riots by destroying cars. Mass murder required 500 time.
Distance on two wheels. Done by car after low jumps and strong skids. Need to drive 762 meters.
Used by humans as a shield. Match any character, click "E" (running at a run). Repeat 150 once and for all.
Spent on tuning. Spend on upgrading vehicles 20000$ and you're done.
Total ramming damage. Grossly incorrect description. That damage is meant, which the car inflicted on the environment moving by inertia, after you jumped out of it on the go. Drive your car into a crowd of people on the side of the road (preferably already burning car). It is required to apply 2000 abstract damage.
Millimeters. It is necessary 500 drive past other cars and bikes, without hitting them.
Morgenstern / Luchador / Decker Specialists slain. 3 tasks of one specificity. Must be killed by 50 unique fighters of each faction. And this is a bald sniper, grenade launcher and fast girl on roller skates. They are marked with a ring on the mini-map.
Controlled drift time. You can enter a skid by pressing "Spaces". It is necessary to dial in total 300 skid seconds.
Distance on rear wheels. Riding a motorcycle, click by default "alt" and in this position overcome in the overall standings 3048 meters.
Distance on the opposite lane. Simple and clear. Need to drive 30480 meters.
Moved by pedestrians. Also without difficulty. Choke 500 person and go to the next item.
Frontal gun spacing. That moment is implied, when we crash into an obstacle with a car at high speed and fly out through the windshield. Need to fly 304 meters. Motorcycles don't count, only auto.
Surfing time by car. Get on the car, click "E" and start the mini game. Spend in it 600 seconds and you're done. Works on planes too, Consequently, convenient to perform in co-op with a friend.
Taunting gang members. Only performed in peacetime, when you don't have a level of aggression. Therefore, try to perform combinations with 2-3 bandits. Need to repeat 50 time. Doesn't work with the cops.
Distance in the air. In general, you need to fly on cars and bikes 1524 meters. Performed at the airport or in the second and third acts after the opening of the bridges.
Running time without clothes. Must run naked 600 seconds. Only the mini-game time counts, what is activated by double clicking "X".
Stores robbed. Point the gun at the seller and wait 5 seconds. Repeat 15 time. Better to rob your stores, because. after the robbery you are given 3 wanted stars. Exit your store and come back in – the police will stop looking for you.
Taken hostages. Look for cars, where are the passengers. Throw out the driver and start the mini-game. Need to capture 50 human. At the same time, it is not necessary to hold the allotted time hostage.: captured and released. Also, if there was more than one hostage in the car, will count all.
Shortest routes found. Need to find 50 cut on a mini-map. There are only 263, therefore there are no problems with the search, they are everywhere.
Talismans slain. Talismans – people dressed in animal costumes, cans of soda, etc.. Easiest to complete tasks from Professor Jenka, where there are plenty of them.
Stolen cars. It is required to hijack 250 car. There is only one condition: cars, standing on the sidelines do not count, only with driver.
Tanks / Boats / Helicopters destroyed. Destroy 25 tanks / boats / helicopters. You can destroy those, what's in your garage, then take them again and destroy. Repeat until blue in the face. Civilian vehicles are also considered (civilian tanks, of course, not in the game).
Machines destroyed. Needs to be destroyed 300 car. Performed as the game progresses.
Killed by grenades. Need to kill 50 man with grenades. Civilians also count.
Shots to the groin. Get in the groin 25 time.
General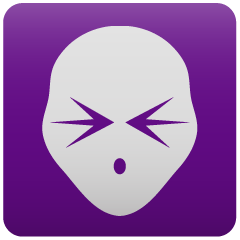 The moon, my eggs!
Take your first shot in the groin and stab there.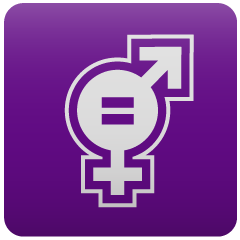 Gender equality
Lose at least 2 hours for a man's and 2 hours for a female character.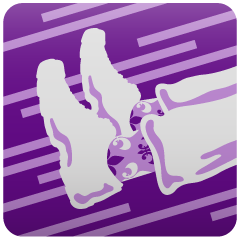 BO-DUK-EN
Hijack 50 machines – in the style of a quick hijacking.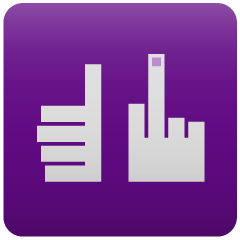 Love and hatred
To pronounce 50 compliments and / or ridicule about the bandits.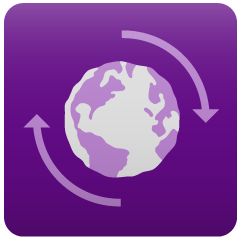 Like Magellan
Explore every corner of Steelport.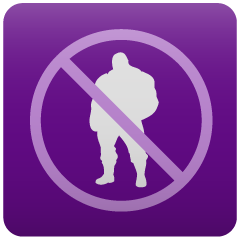 Who loves you, kid
Kill 50 thug.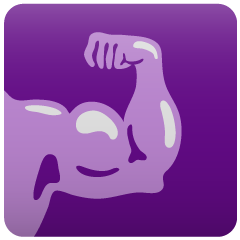 It is better – not worse
Pay for the first upgrade in the store.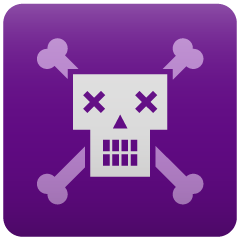 The haters cannot be changed
Kill 1000 bandits.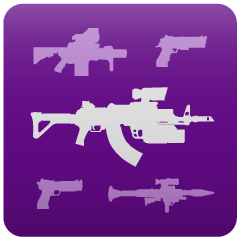 Cowboys forward
Fully upgrade weapons in each slot.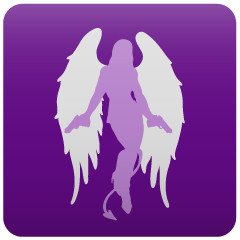 Pimp's hangout
Fully upgrade one fortress.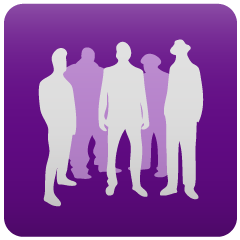 Get the pipku
Stop all gang operations in Steelport.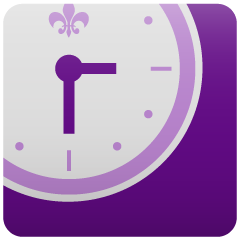 Three and thirty
Spend more than 30 hours.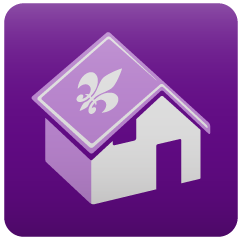 Abundance – here it is
Perform the task "Time to celebrate".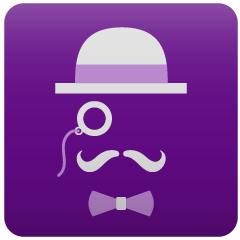 Steelport, stay cool
Kill 25 bandits, using "Penetrator" or "Farting in the bank".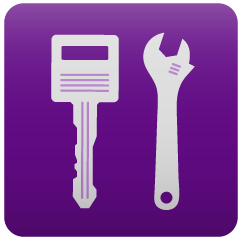 American dream
Edit 10 car.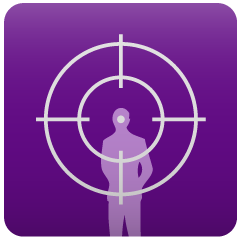 Everything is allowed
Kill all targets for destruction.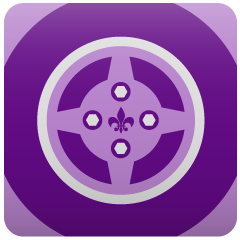 Ugoni-ka
Steal and deliver all the cars from the list to the workshop.
DLC
---
The Full Package Remastered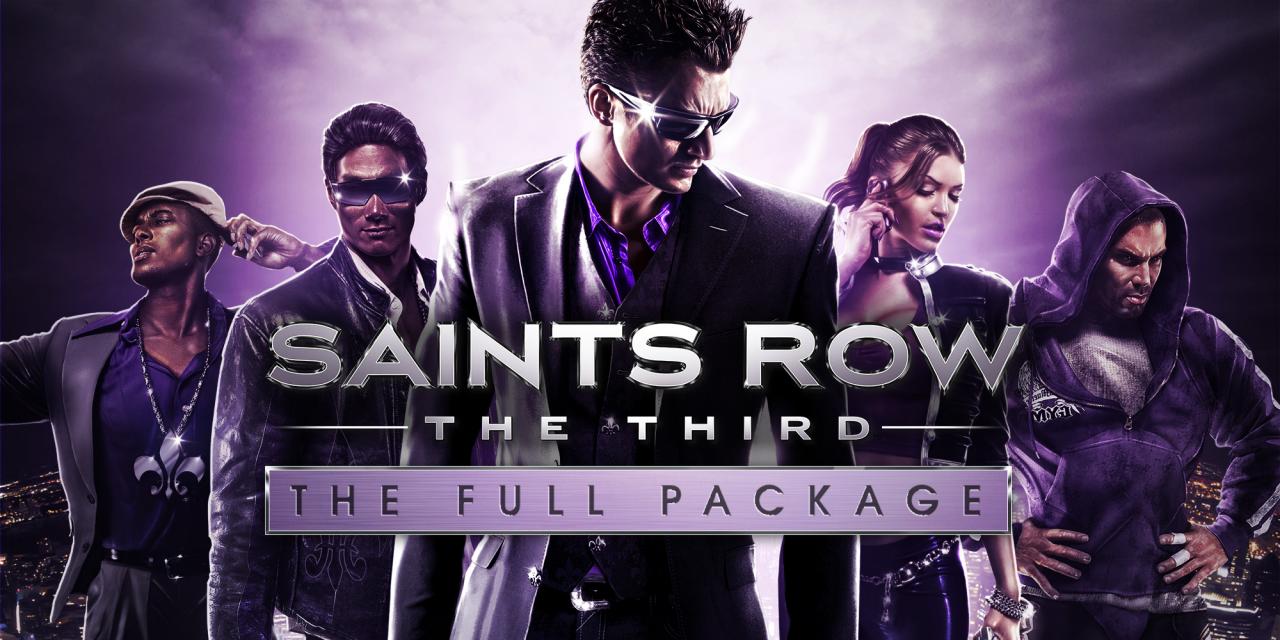 Thanks to improved graphics, reworked lighting, enhanced maps and new special effects Steelport and the Third Street Saints look even more impressive, than before.

Sin City - Disrupt the Syndicate's supply and take away its weapons monopoly, cybercrime and questionable sources of income. Uncover the mysteries of Steelport, where life boils at every corner - which is sometimes good, but more often causes problems.
Weapons of pointless defeat - enemies are not enough to defeat, they need to be humiliated. Soaring planes, living cores and absurd melee weapons only add to the frenzy of what is happening.
Crazy customization of characters - you can create the most incredible characters in the history of video games, from battered stars to ninja pirates. The Holy One lives in the soul of every sinner. Who do you want to become?
A sea of ​​possibilities for cooperative play - go to conquer the underworld alone or call your friends. Try to land from a skydive directly into the back of a pickup truck, your friend is driving, and together attack the well-fortified military base of the Syndicate. Stillport is more fun to explore with a friend.
All add-ons are included - you will receive all three sets of side missions and more 30 items from additions to the original version of the game.
ㅤㅤGenkibowl VII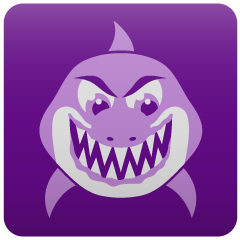 Feeding time
Drop five talismans into the water (for one game "Apocalyptic Jenny").
This is the very first mission at the airport. At the very beginning of the level, there will be a huge puddle in front of you, after a while the shark eats the first talisman. Do nothing, Wait, unarmed talismans will start running up to you and fall into this puddle. If ai is blunt, we change weapons to melee, grab nearby bots with (E), we come close to the wall opposite the above-described puddle (opposite the entrance to the level) and throw it into the water with the same button.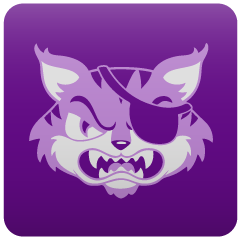 Jungle murder
Complete both parts of the quest. "Apocalyptic Jenny"
Total 2 tasks, the first is given according to the plot of the dls, the second will be marked on the map after the completion of the first. We pass both tasks and get the achievement.
Attack on wool
Destroy the mouse rover in the game "Sexy Pussy Woolgasm".
Destroy the mouse-shaped ATV, pretty nimble car, which, however, easy to catch up (appears at the end of the round).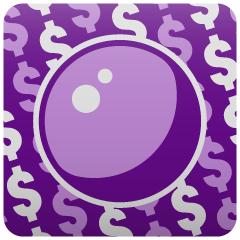 K-K-K-Combo-breaker!
Deal damage on 150 thousand dollars for one game "Sexy Pussy Woolgasm".
You need to get a combo with a multiplier of 70 and more. Performed in the first round: it is necessary after a straight line to quickly turn right. If you see, that the combo will end soon, activate the shockwave. It operates in a very large radius, which greatly helps to restore the combo bar.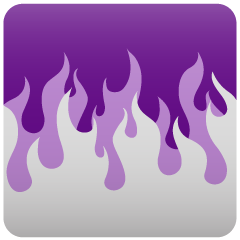 With a fragrant crust
Fry 50 pedestrians using a flamethrower (for one game "Super Ethical PR Opportunity").
Obtainable towards the end of the mission, when the pleasure scale is full and Jenki asks to take him to the fans (time without limits and you can endlessly burn people).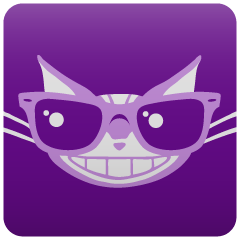 Get off me
Destroy the five vehicles chasing you (for one game "Super Ethical PR Opportunity").
I picked up Jenny, fill fireworks. Then stop and wait, until you are surrounded by operators. Displeasure meter filling up slowly, don't be afraid to be surrounded. Cars are destroyed quickly, there should be no problems here.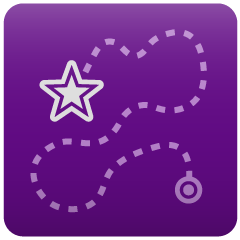 Hard landing
Land on Donkey Island (in "Flying Sad Panda").
Given at the end of the first stage of the mission "Flying Sad Panda", if you just landed on the final island, even getting into the final ring is optional.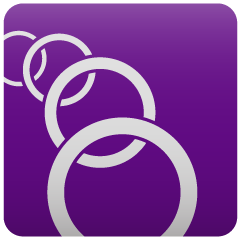 Light up
Fly through all the rings (for one game in "Flying Sad Panda").
Easier to complete tasks at the second stage. There are fewer sharp turns and elevation changes. I managed to get the achievement without even knowing the track.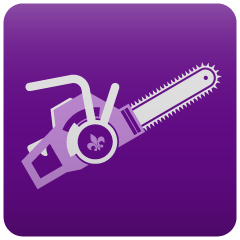 Cat on a Hot Tin Roof
Kill all the talismans on the rooftops (for one game in "Flying Sad Panda").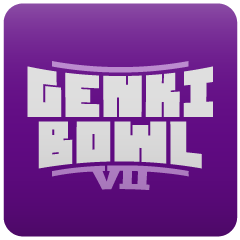 Jenki Cup Champion
Complete all quests in the Jenka Cup 7.
Complete all eight missions from this DLC.. If desired, they can be replayed at any time, like any other part-time jobs.
ㅤㅤGangstas in Space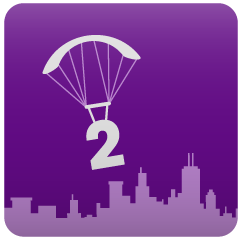 I have my own tricks
Land at the marked location in the rescue scene.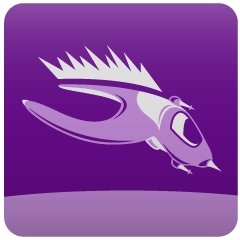 First contact
Destroy all enemy ships during the chase scene.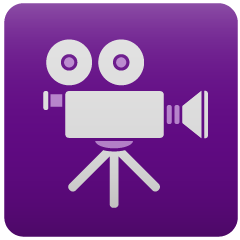 Union Thunderstorm
Kill 15 operators.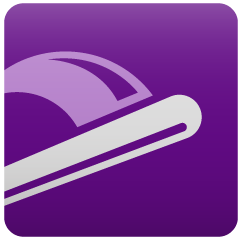 Warrior princess
Kill seven Space Amazons in close combat.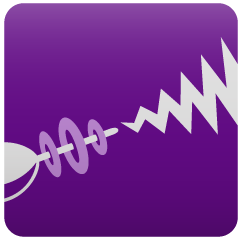 Piu-piu-piu!
Kill 35 space Amazons from a laser pistol.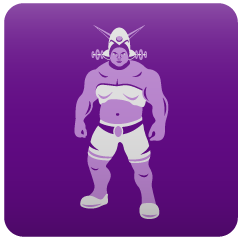 Xenophobe
Kill the Space Beast.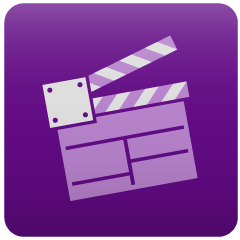 Shine! Camera! Motor!
Collect Six Hidden Crackers.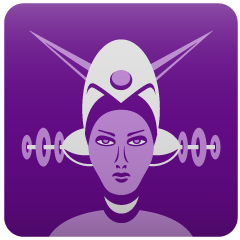 The Navigator's Revenge
Destroy while filming on an Aegean ship 10 enemy ships.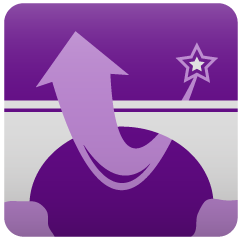 Make a barrel!
Perform all possible stunts on the Aegean ship.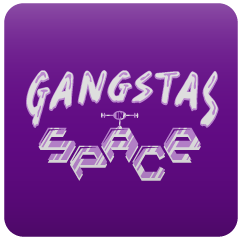 Second-rate celebrity
Complete all missions in "Gangsters in space".
ㅤㅤТhe Trouble with Clones
ЗЛОМУД
Win 15 enemies in "Formally legal", using only melee attacks.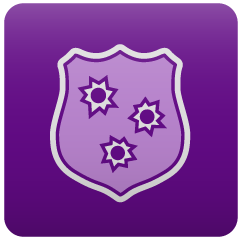 Enemy of the state #1
Destroy 45 police and special forces vehicles during protection of Jimmy's car.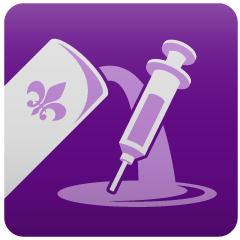 Strange science
Complete the task "Strange science".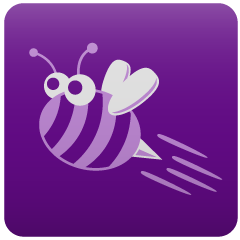 Beekeeper's eye
Scare away 25 rabid fans of the beecotron.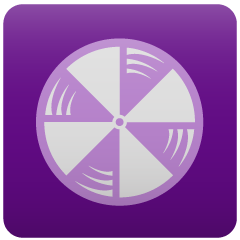 Operation
Destroy five Steeleport Guards vehicles on a mission. "Tour de Fars".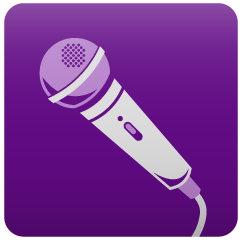 Tour de Fars
Complete the task "Tour de Fars".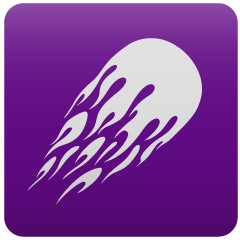 Supe-e-er-excellent!
Shoot down the helicopter with a fireball.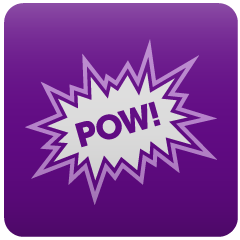 Sending clones
Kill a brute in close combat, being under the influence "Stream of saints".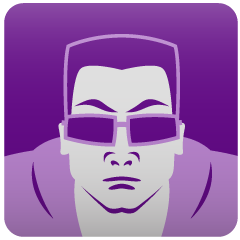 Johnny the guard
Johnny Tag should not take any damage on the Magarak Bridge.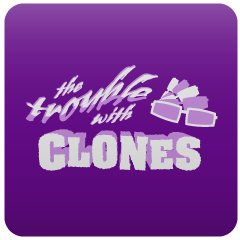 My house monster
Complete all missions in the series. "Clone issues…"
🕹️Codes (cheats)🕹️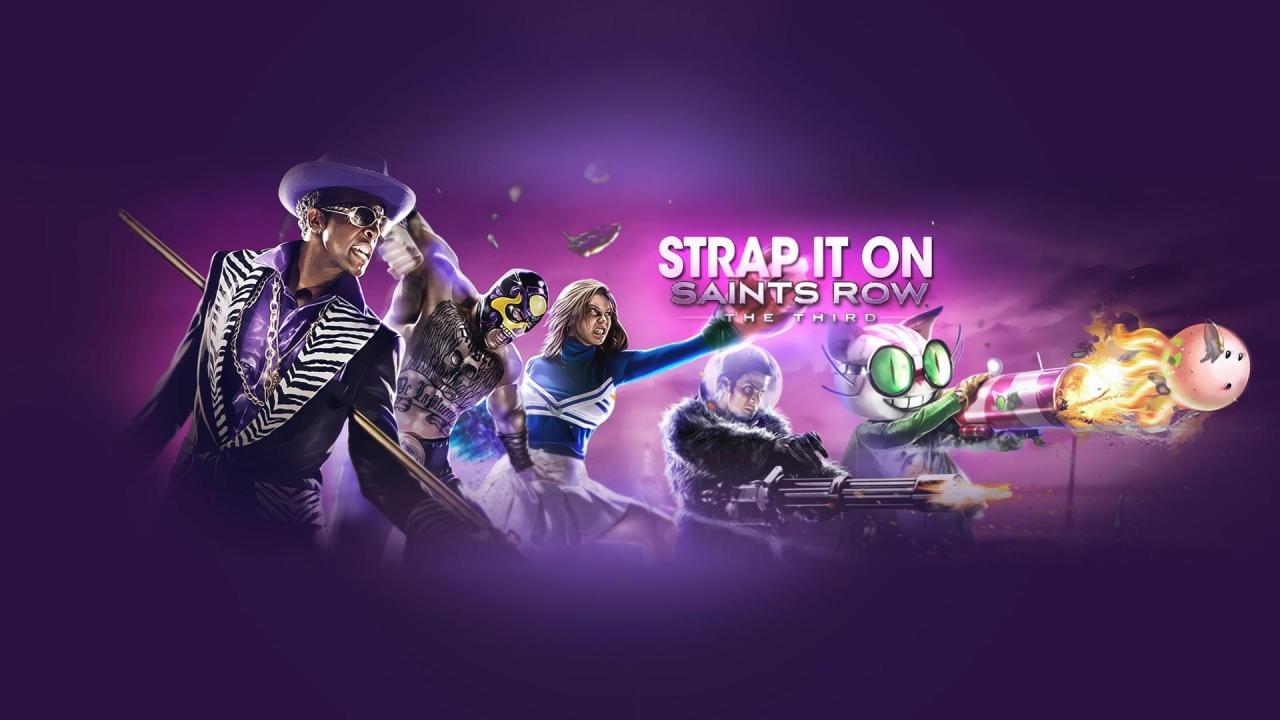 Cheat codes (console commands) help remaster Saints Row: The Third Remastered is a completely ridiculous game. You can make corpses fly in the sky, turn all townspeople into zombies or water all drivers. Basic codes will help you unlock all weapons and vehicles, get skills and money.

---

How to enter codes

To access cheats:

Open the phone in the game and select the appropriate item.

Here you can enter cheat codes, and then turn their action on or off.

ATTENTION:

Be sure to save the game, before entering cheat codes. Cheats will disable the ability to receive achievements, and disabling cheats after using them will not cause them to be re-enabled. You will have to reload the save file, to re-enable achievements.


---

Basic codes

whatitmeanstome - get respect and money;
cheese - get 10000 $ to the account;
fryhole - make corpses fly;
brains - turn all civilians into zombies;
hohoho - turn all civilians into pimps and girls;
dui - make all civilians drunk (Chaos!);
mascot - turn all civilians into mascots (mascot);
letsrock - get all weapons;
notrated - all explode on death;
isquishyou - vehicle crashes all other vehicles;
vroom - activate invincible cars;
runfast - activate endless run;
repaircar - completely repair your car.

---

Weather effects

heavyrain - enable heavy rain;
lightrain - enable light rain;
overcast - enable cloudy weather;
clearskies - enable clear sky (good weather).

---

Authority and police

lolz - add +1 authority;
pissoffpigs - add +1 police attention;
oops - remove authority;
goodygoody - remove the attention of the police.

---

Weapon

giveshepherd - Get Weapon .45 Shepherd Pistols (pistol);
giveapoca - Get Apoca-Fistss weapon;
givear55 - Get AR-55 weapon;
giveultimax - Get AS3 Ultimax weapon;
givebaseball - Get Baseball Bat weapon (baseball bat);
givechainsaw - Get Weapon Chainsaw (chainsaw);
givecyberblaster - Get Cyber ​​Blaster Weapon;
givecyberbusterGive Cyber ​​Buster Weapon;
giveblossom - Get D4TH Blossom weapon;
giveelectric - get Electric Grenade weapon (electric grenade);
giveflamethrower - Get the Flamethrower weapon (flamethrower);
giveflashbang - Get Flashbang Weapon;
givelauncher - Get GL G20 weapon;
goldengun - Get the Golden Gun weapon (golden pistol);
givedigger - Grave Digger weapon;
givegrenade - Get a Grenade weapon (grenade);
givekrukov - Get K-8 Krukov weapon;
givekobra - Get KA-1 Kobra weapon;
givemcmanus - Get McManus Weapon 2015;
givemolotov - get Molotov weapon (Molotov cocktail);
giveminigun - Get Minigun Weapon (minigan);
givesword - Get Nocturne Weapon;
givercgun - Get RC Possessor Weapon;
givedrone - Get a Reaper Drone weapon;
giveshield - Get Riot Shield Weapon;
giverpg - Get RPG Weapon (RPG);
givehammer - Get S3X Hammer weapon;
giverocket - get Shock Hammer weapon;
givesatchel - Get Satchel Charge Weapon;
givesonic - Get Sonic Boom weapon;
givestungun - Get Stun Gun;
givetek - Get Tek Z-10 Weapon;
givedildo - Get the Penetrator weapon (penetrator);
giveslm8 - Get Viper Laser Rifle Weapon (laser rifle).

---

Vehicle

giveambulance - Summon Ambulance;
giveanchor - Summon Anchor;
giveattrazione - призвать Attraction;
givebootlegger - Summon Bootlegger;
givechallenger - Summon a Challenger;
givecommander - Summon Commander;
givecondor - Summon Condor;
giveeagle - Summon Eagle;
giveestrada - Summon Estrada;
givegatmobile - Summon Gat Mobile;
givekaneda - Summon Kaneda;
givekenshin - Summon Kenshin;
giveknoxville — призвать Knoxville;
givemiami - Summon Miami;
givemunicipal - Summon Municipal;
givenforcer - Summon NForcer;
givepeacemaker - Summon Peacemaker;
givephoenix - Summon Phoenix;
givequasar - Summon Quasar;
givereaper - summon Reaper;
givesandstorm — призвать Sandstorm;
giveshark - Summon Shark;
givespecter - Summon Specter;
givestatusquo - Summon Status Quo;
givetaxi - Summon Taxi;
givetitan - Summon Titan;
givetoad - Summon Toad;
givetornado - Summon Tornado;
givevortex - Summon Vortex;
givevtol - Summon VTOL;
givevulture - Summon Vulture;
givewidowmaker — призвать Widowmaker;
givewoodpecker — призвать Woodpecker.
From KANYE24 and co-authors
Related Posts: