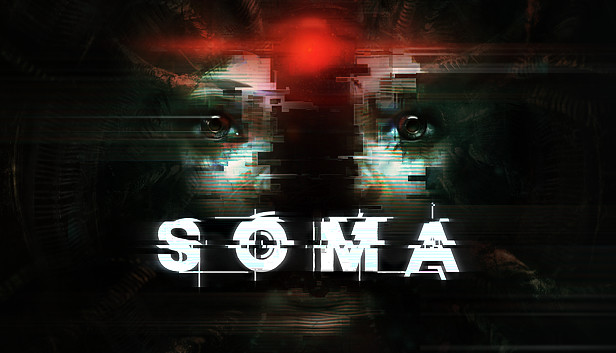 The manual describes, how to enable fast saves and fast loading in the game.
It helped me, because. game crashed (already figured it out), and autosaves in the game do not happen often.
Instructions
1) You need to go to the folder, which stores the config file.
%USERPROFILE%Documentsmy gamesSomaMain
or
%USERPROFILE%OneDriveДокументыmy gamesSomaMain
2) Find the file, which ends with "user_settings.cfg". The first part of the filename will be your Steam player name, then a set of numbers, затем user_settings.cfg.

3) Open this document in any text editor. (right click > to open with > notebook). We need to change two lines.
4) Find AllowQuickSave="false"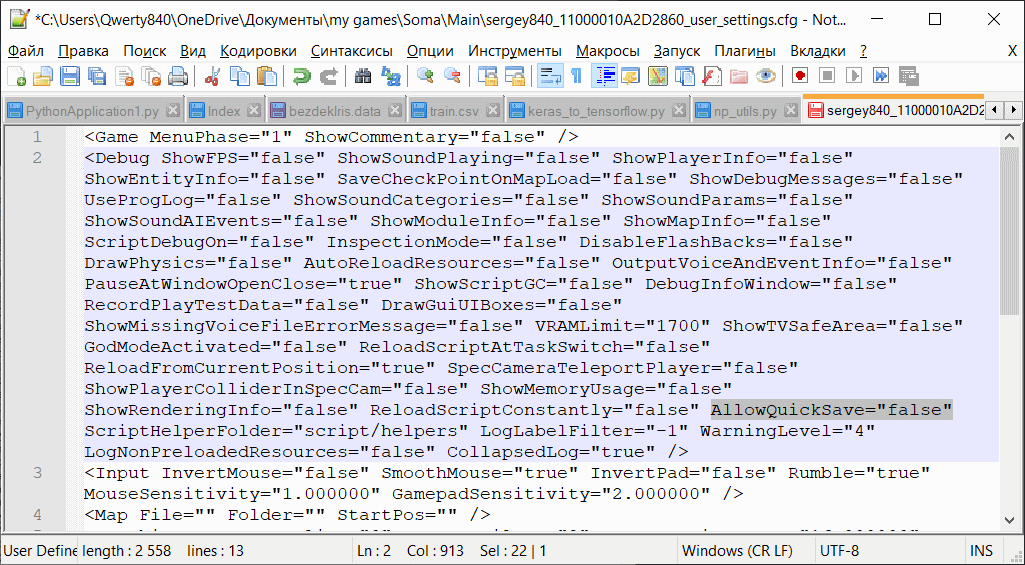 5) Change it to AllowQuickSave="true"
6) Find DebugMode="false"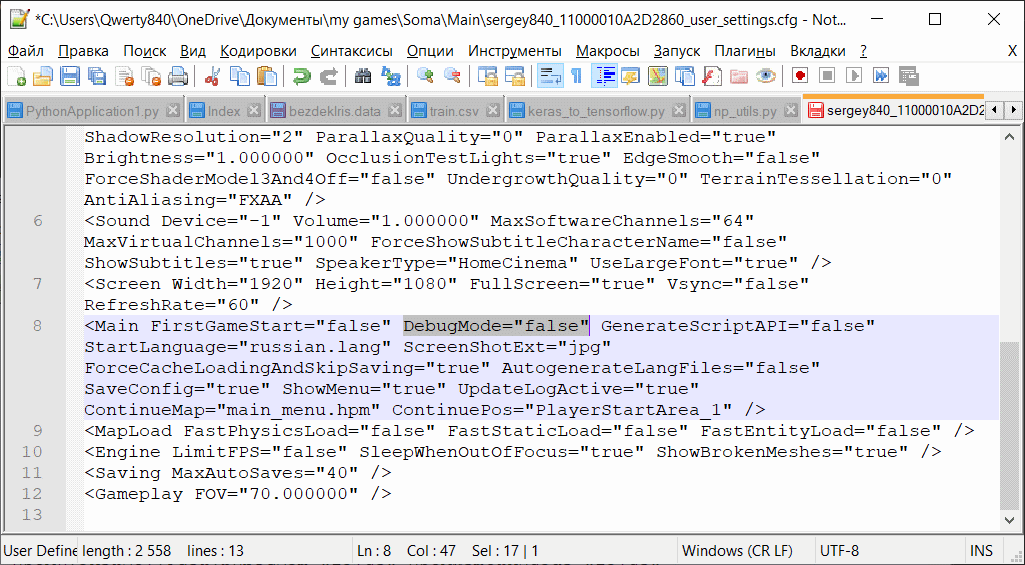 7) Change it to DebugMode="true"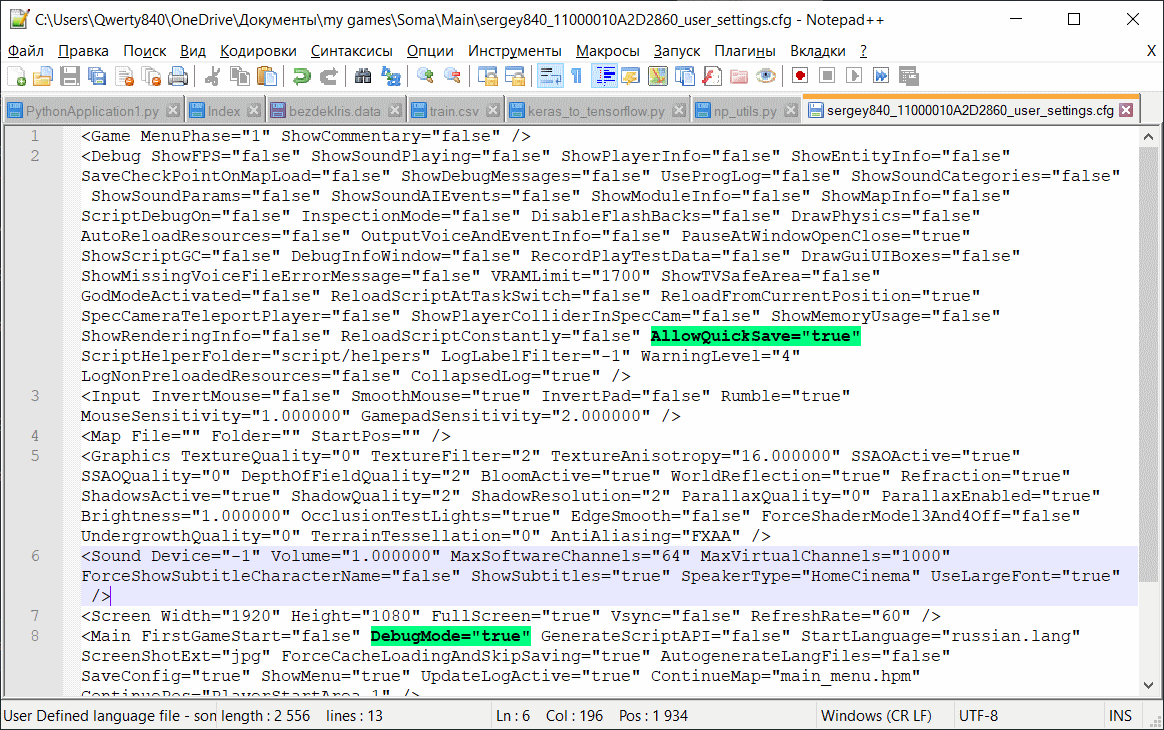 8) Save and close the file. Done. You can now use Fast Save & Load.
Hotkeys:
F9 = Fast Save
F10 = Fast Boot
From Sergey840