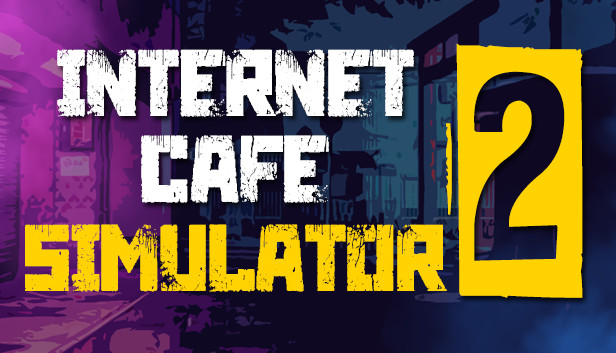 Hello, aspiring entrepreneur! This guide will introduce you to the basics of doing business.
Objects and characters on the map
Let's start by getting to know objects and some personalities., present in the game.
BTC Miner
– seller of various devices for mining, to trade with him you need to pay a bum 100$ (let's get to know him further). The item is updated after sleep.
Second hand
– Shop used items. Here you can buy various items and electronics cheaper, than in the electronic store ZAMAZOR. The item is updated after sleep. Same, interacting with the shop assistant, you can sell him your items for a fraction of the cost (items must be in hand or in a briefcase).
Club
– comic club, entrance to which is 100$. In addition to its direct purpose, there are several slot machines inside (slot machines) and a blackjack table.
Our competitor is also located on the second floor in our house. – computer Club.
Homeless (beggar)
– he will give us tasks, who will reveal something to us. I advise you to go through them as early as possible., because. one of the quest rewards – uninterrupted power supply. Quests appear after sleep.
Thief
– trying to steal our items from the club. Moves slowly in the club until theft, stooping, after – running. He is not embarrassed by our presence in the club, however, during our absence, acts more actively.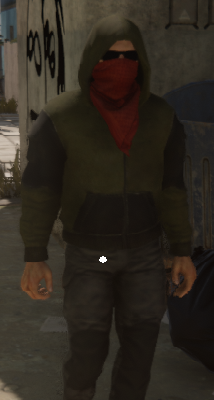 Terrorist
– trying to blow up our club, killing visitors. Runs fast, it's hard to react to it, explosion can destroy objects.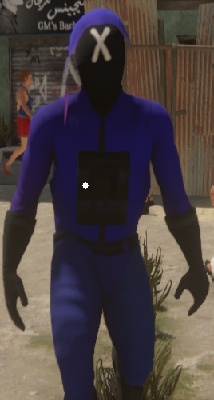 What are blank disks for?, thermometer, etc.?
Thermometer – serves to measure the temperature in the room. In each room, the temperature does not depend on the neighboring ones., therefore, an air conditioner must be installed in every room.
Mop – necessary for cleaning the premises from debris, traces and feces outside the toilet.
Spray – essential for air freshening in internet cafes. Devices, there is no substitute for its work in this version of the game. You can buy in Second-Hand.
Blank disc – required to record hacked (pirate) games and their sales.
Fire extinguisher – I think it's clear why. You need to extinguish the system unit itself, when the inscription appears "Fire", rather than spray around it. You can buy in Second-Hand.
Bits – your extra hand damage. You can buy in Second-Hand.
Types of earnings
List of types of earnings by profitability and reliability:
1. The direct task of the club;
2. Mining;
3. Selling pirate games;
4. Sale of hot dogs;
5. Game Warcry;
6. Casinos / cases, etc..
How to hack and sell games?
To sell games, we need to buy blank discs and hack the games themselves., for this you need to download CMD.
To hack into the game, you need to go to the crack website and enter the specified ip into the CMD application using the command join server <ip>. CrackedWebsiteApp opened for us, in the tab "Hackable games" indicated games, possible for hacking, difficulty of hacking and game ID.
For hacking, we need the game ID. Go to CMD and write a command to find the port: send package <Game ID> <number of packages>. I recommend entering from 5 to 10 packages at a time.
We repeat the input of packages several times until then., until we find the correct port (it may be from 1 to 999). When packet entry fails, we will need to wait a while before the next input, as well as roll back a certain number of ports (depends on the difficulty level of the hack). Next, you need to crack the correct port with the crack command <Game ID> <port>. After hacking, the game will appear in the section "MY CRACKS", and orders for the game in the corresponding section "Orders". To sell a game, you need to burn the game to disc, for this you need to insert a blank disc from the drive and burn the game to it.
Premises
Kitchen
Necessarily need to open, because. opens access to the opening of the toilet. Can be improved by purchasing various household appliances: coffee machine, toaster, refrigerator, vending machine.
You can also hire two workers: cook and waiter.
I do not recommend improving the kitchen in the first couples, first of all you need to open the toilet. After that, you can already put a vending machine and a waiter, then everything else. the refrigerator has no function (or i didn't notice).
Restroom
Required to raise the rating. Do not forget to wash off their bowel movements after unscrupulous clients., also mop sinks and floors.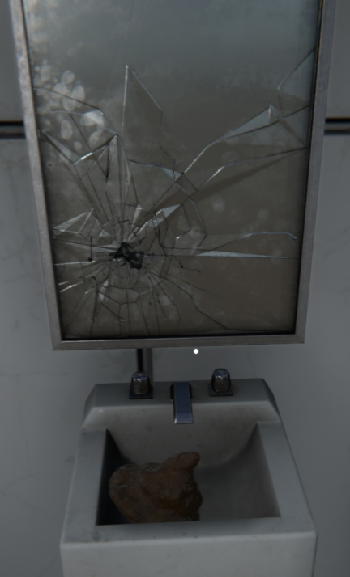 How not to go bankrupt at the very beginning?
At the beginning of the game, you have access to 2000$, simple table and chair. You should not immediately complete the training task.. You need to buy a computer in Second-Hand for no more than 1000$. We also immediately buy an air conditioner, download Steem and Virus Scanner. We buy a couple of games and a premium version of the antivirus. You can also go to Kawaii and sell 100 coins for 100$. At first, we try to increase our income by the number of, after a stable income, we turn to quality. You shouldn't save on staff.
What can you save on?
Do not put the piggy bank right away, hot dog cart, improve the kitchen and toilet, this will not give you a lot of profit. These items affect service and grades accordingly., and at first we need to export in quantity, not quality.
Lifehacks
You can accept cash payment while sitting at the computer, turning on the client and pressing the space bar
BTC Miner is more profitable to buy, than video cards
Leveling physical skills is almost useless
Conclusion
The guide will be updated and supplemented with information. If the author missed something or described something incorrectly, you can correct it in the comments. Until then, i have a rest…