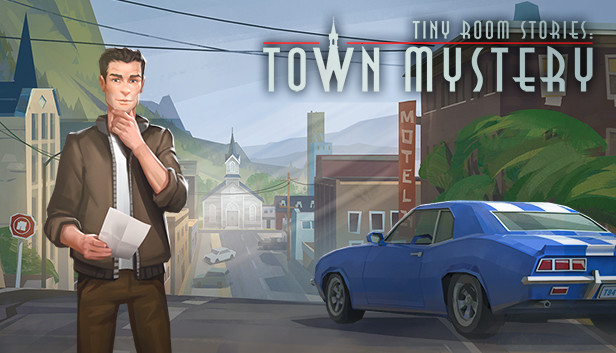 Achievements guide in the game
Introduction
Most of the achievements in this game are story-driven and it is impossible to miss them. Missed achievements in the game 9 pieces and they start from the 11th chapter
Chapter 11

Remember all / Total Recall
Forget the crystal in the car
Don't click on the car, to take the crystal with you. You will receive the achievement at the end of the chapter.. You will be able to fast travel and pick it up later, so you don't have to replay the whole chapter.
Chapter 12

Jimmy Ringo / Jimmy Ringo
Fastest gun in the West / Fastest hand in the Wild West
Win a round of the DUEL minigame on Crazy Mode

Billy the Kid / Billy Kid
Beat high score in Duel Arcade (Chapter 12) / Break the highscore in the mini-game "DUEL"
Win 11 rounds in the mini-game "DUEL".

Tresure Island / Treasure Island
Find a Treasure island in Voyage Arcade Game (Chapter 12) / Find a treasure island in the VOYAGE mini-game
Maneuver between obstacles until you gain -18 glasses.
Chapter 13 Part 1

Cinderella / Cinderella
Finish all the chores / Finish all cases
To make 6 part:
Chop wood (on the street)
To wash the dishes (kitchen)
Kindle the fireplace (living room)
Arrange items on the table (second floor)
Wash linen (basement)
Hang up the laundry (on the street)
Chapter 14

Hide the tracks / Sweep up the tracks
Delete the interrogation record / Delete interrogation record
The camera is in a room with a blue lock next to the interrogation room. The key is in the locker 8, and a code from it – 97623 (spetsnaz van number)
Chapter 15 Part 2

John Wick
/
John Wick
Get maximum points at the shooting range (Chapter 15 part 2) / Get maximum points on the dash
Earn 50 points in the dash

Independence Day (movie) / Independence Day (film)
Correct mistake / Correct the error
Rotate a piece of paper with instructions on the table

Total Annihilation / Complete destruction
Explode some stuff while driving a tank / Blow up multiple objects while driving a tank
List of objects:
HUMVEE
Truck
Security post (around the entrance)
Observation tower (around the entrance, opposite the guard post)
Fuel tanks
Restroom
From Arkady Parovozov