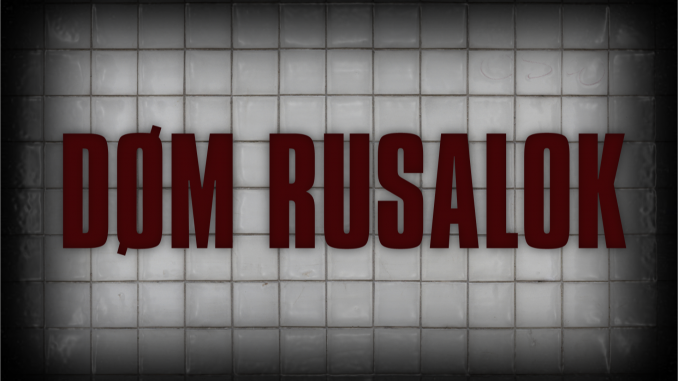 All achievements of the game are listed "House of mermaids" with the possibility of obtaining them.
Foreword
Horror game (I would even say folk horror) with many references to the 90s, which is even nice. Moreover, such references, that even children will understand 2007 of the year.
Achievements

E
– raise E.
JAWS – chew tar. (plot)
The next two achievements can be skipped., if you go back to "shalashu". As soon as you find Lesha – the plot will go.

PEE-KA-BOOO – find Dasha. Dasha is hiding in the basement, where did we find the hammer.

No hiding inside… – find Keshu. Kesha is at the entrance, where did we find the ball.

All questions will be answered – ask a question to the magic ball. (plot)

GAZVODA – try to drink soda. The soda machine is right next to the bike.

THE FUTURE IS HISTORY – read "Flame of days gone by" in library.

YOUNG ANIMAL FRIEND – throw a stick to the dog. We take in the window "throw a stick", instead of hitting.
The next two achievements can be obtained by replaying the game / day.

I'M NOT A THIEF! – leave money for groceries.

Little girl with a big heart – give money to a beggar at the bus stop.

WARM AND SOFT – to tie a scarf on a statue.

SWAN LAKE – watch a strange video. (plot)

IT CAME FROM OUTER SPACE – win the game on the computer. To start the game, you need to enter the code ALIEN

THEY KNOW – read about "them". (plot?)

BE CAREFUL WHAT YOU WISH FOR – make a wish. (plot)