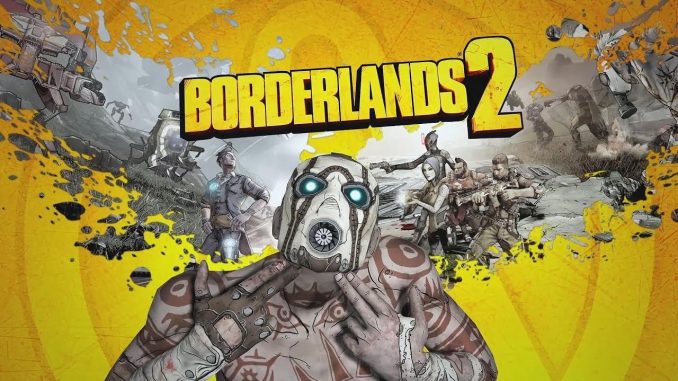 This guide will disassemble the weapon " Desert Hawk ".
Let's analyze what it is, and where to get it.
What "Desert Hawk"
Desert Hawk (English. Sand Hawk) - unique submachine gun, produced by Dahl, found in Captain Scarlett and Her Pirate Treasure in Borderlands 2.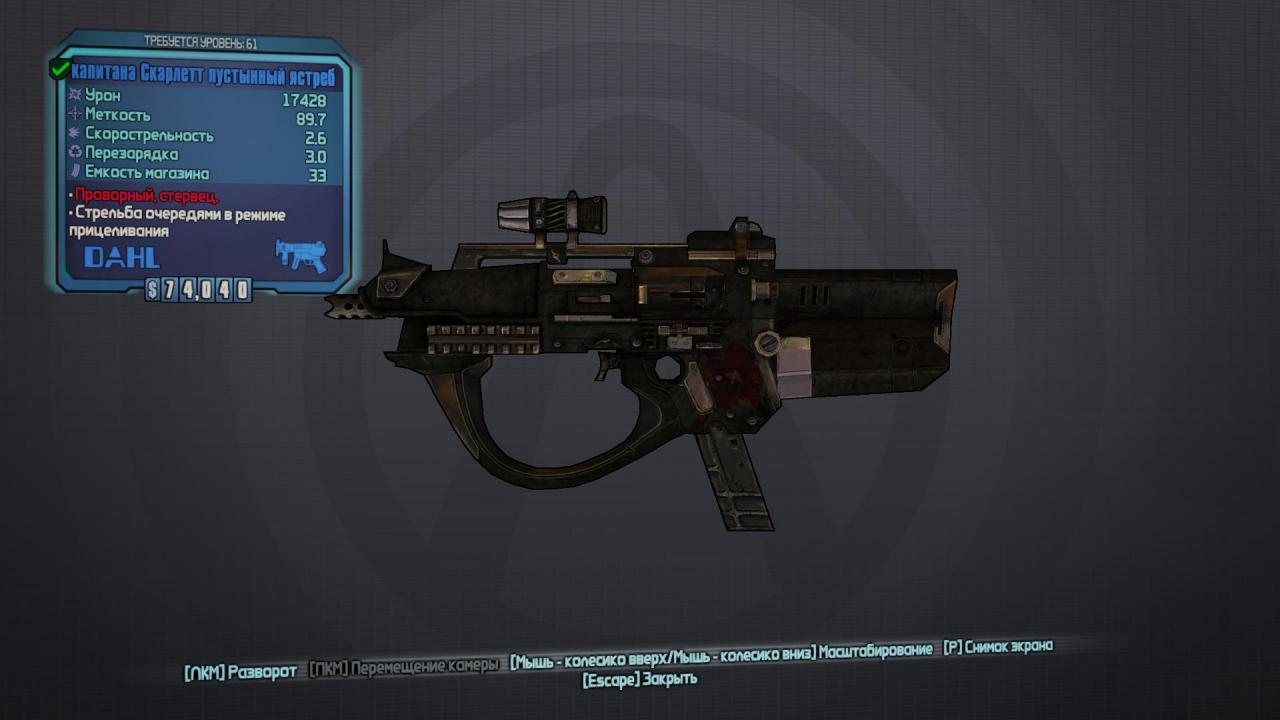 Where can I get "Desert Hawk"
Oh (English. Whoops) - plot mission in the supplement "Captain Scarlett and her pirate treasure" in the game Borderlands 2. Issued by Herbert in the Rust location. Performed at the Washburn Refinery. Available after completing the quest I'm crazy about you.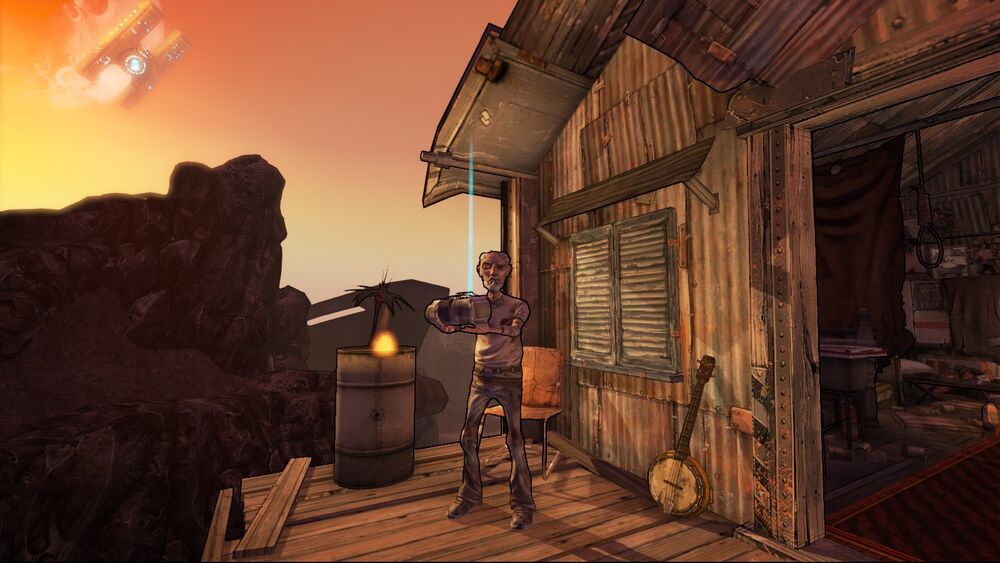 the main objective:
1.Repair the last piece of Captain Blade's compass.
2.Infiltrate the Washburn Refinery
3.Collect polycriten
4.Kill H3RL-E
5.Return to Herbert
When trying to retrieve the last piece of Captain Blade's compass from the chest, you inadvertently smashed it into small pieces. Fortunately, Herbert managed to fix it. Now you just have to give it to Captain Scarlett. Ah, yes ... we must not forget to give the present to Herbert.
6.Give Herbert Polycriten
7.+ Give Herbert a gift
8.You have part of Herbert's compass
Return to Captain Scarlett
Reward
Desert Hawk Unique Submachine Gun.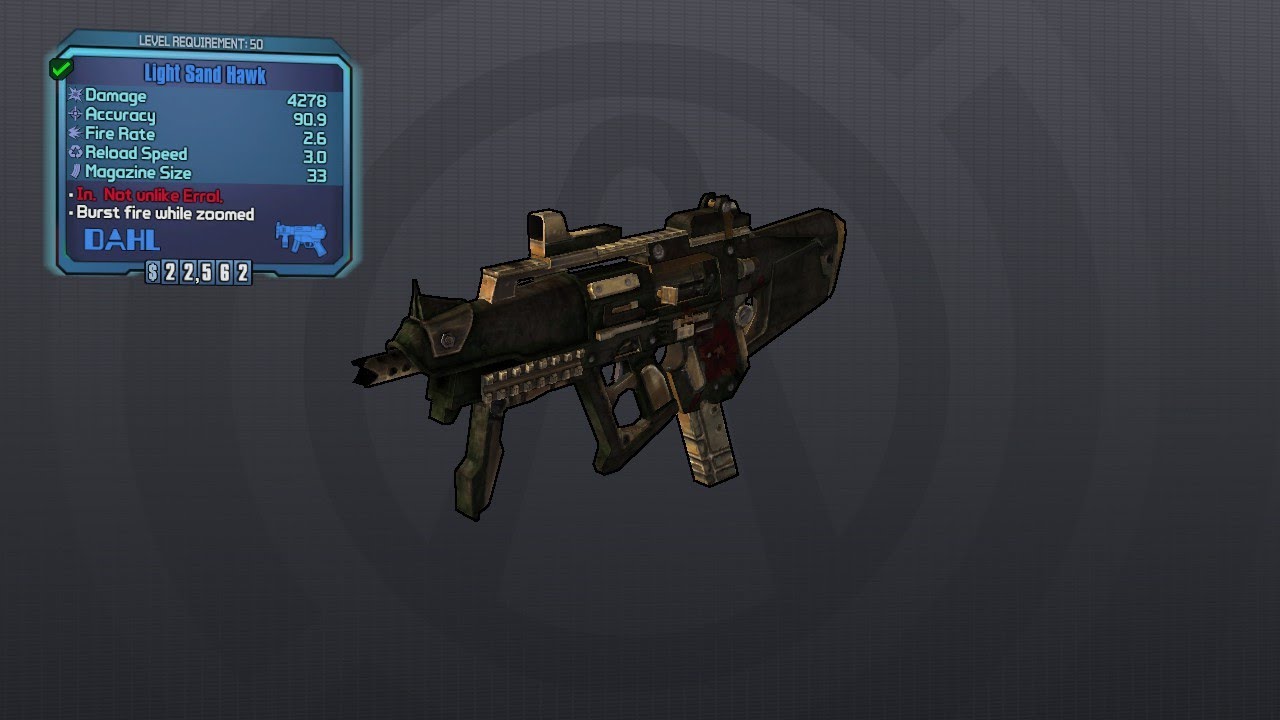 Description
Prompt, stervec. - spending 3 cartridge per shot, releases 8 slow flying bullets. Their scatter forms the shape of a flying bird., flapping wings in flight.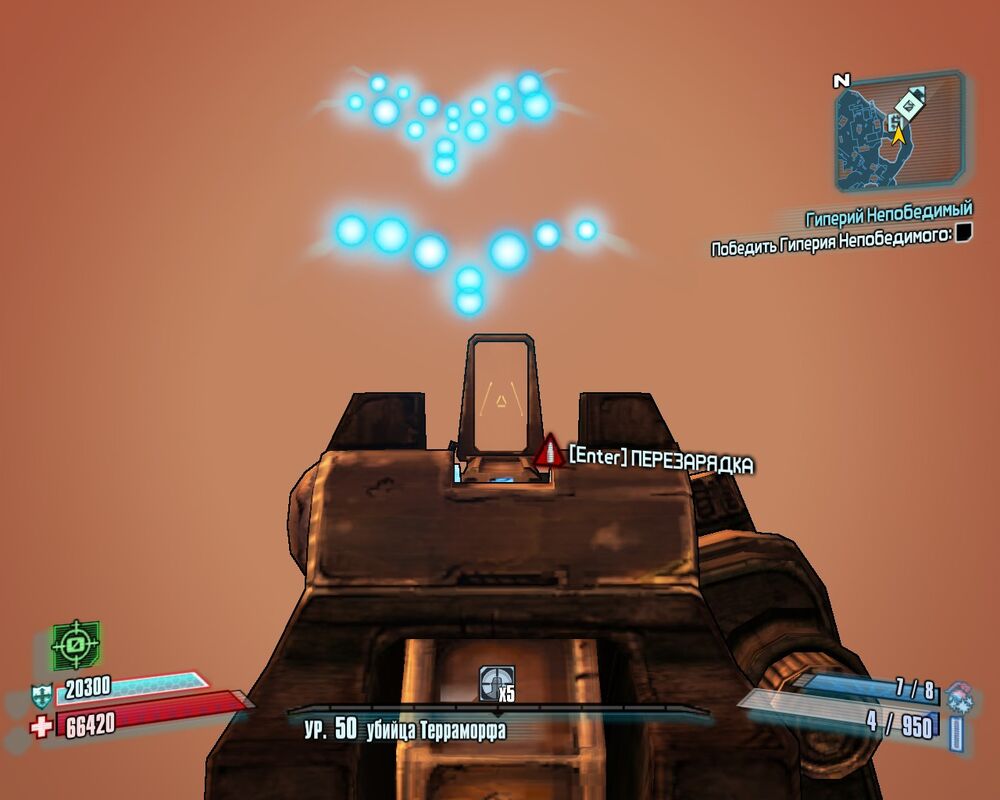 Application
Powerful submachine gun, Combined with a shield, Drone becomes an incredibly lethal weapon, with which you can go alone to bosses. The low speed of the charges is compensated by the rate of fire in aiming mode and high damage.
At very small distances, when the shot has not yet split into 8 parts, the enemy will take eight times damage, same, as if everybody got into it 8 bullets.
All this allows us to say with good reason, that the Desert Hawk is one of the most powerful weapons in the game, along with Lie and Ragged Harold.