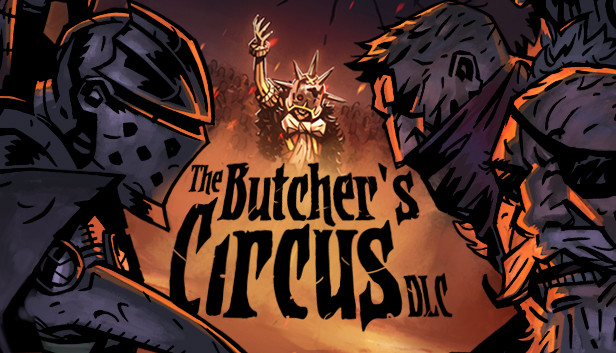 A collection of all maps from the DLC without a bunch of unnecessary information, which will allow you to decide in advance on the route and take everything you need.
For a more detailed view, click on the screenshot, and then to the link above it.
Everything is easier in the browser – right mouse button > open link in new tab.
Designations
Flowers
Bloody flowers
Bloodflowers
Fountain
Cursed fountain
Damned Fountain
Fun
Strange fun
Disturbing Diversion
Food
Forgotten phenomena
Forgotten Delicacies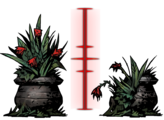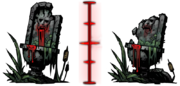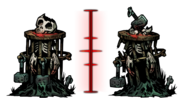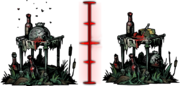 Shovel - angry
Holy water - stress heal
Shovel - angry
Herbs are food + angry
Crow in cash
Hooded Shrew
The old crow
Wizened Shrew
Bones
A pile of strange bones
Pile of Strange Bones
Cocoons
Wiggling cocoons
Throbbing Coccoons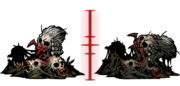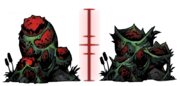 Blood is a trinket
Blood is a trinket
Bandages - loot + %blood
Torch - stress heal
Hive
Crowded hive
Thronging Hive
Wine
Wine box
Wine Crate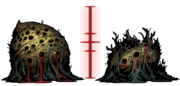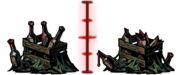 Torch - angry + %blood
Antidote - stress heal
Shovel - drisnya for a halt
1. Burn The Hives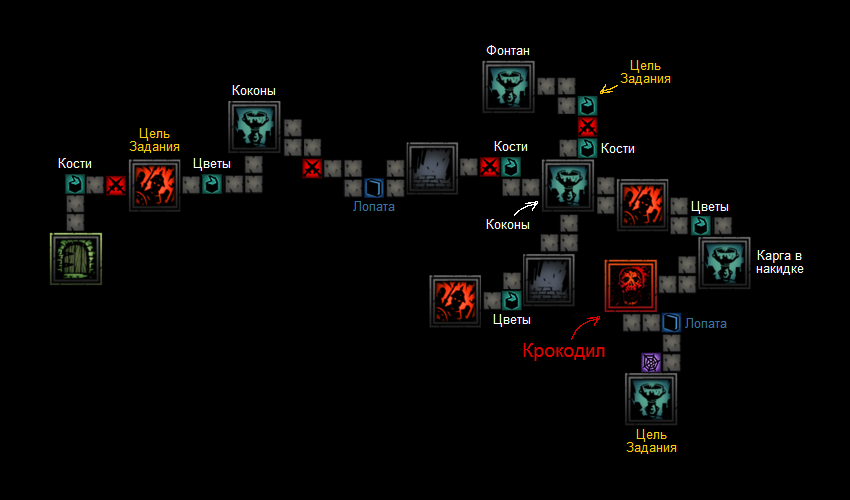 2. Morbid Entertainment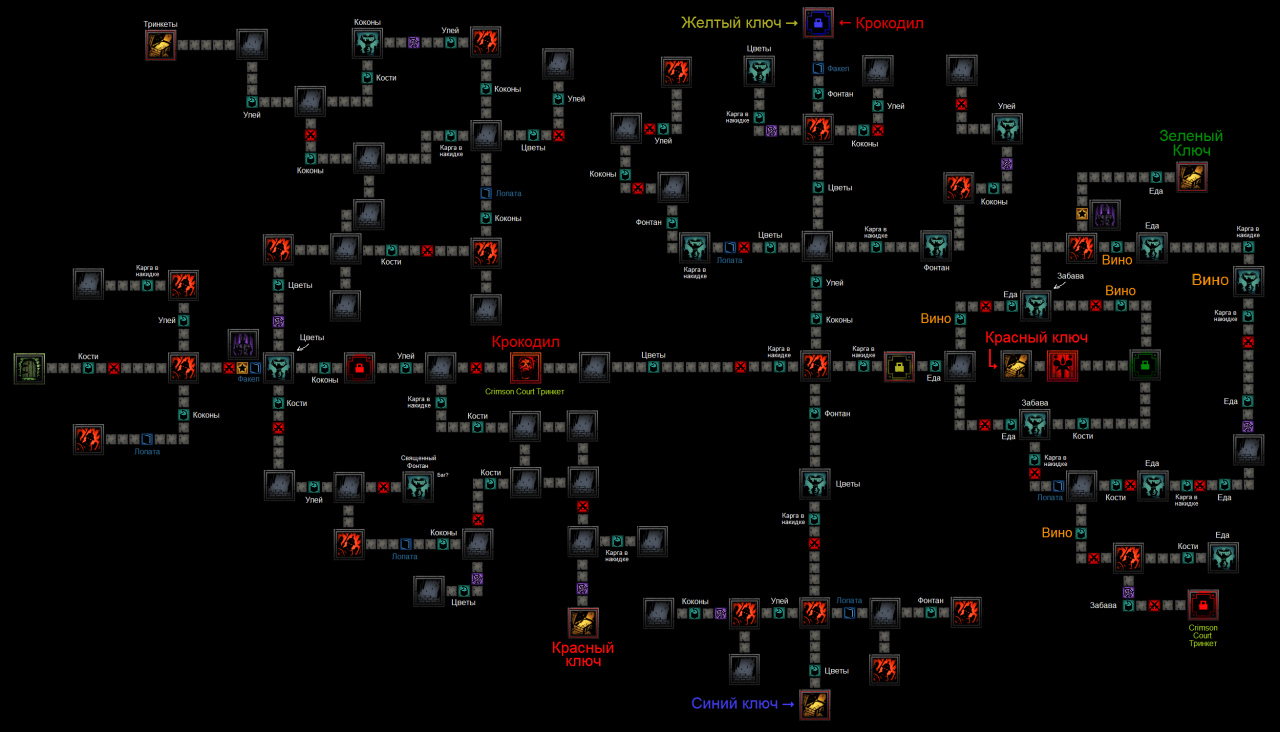 3. Served Cold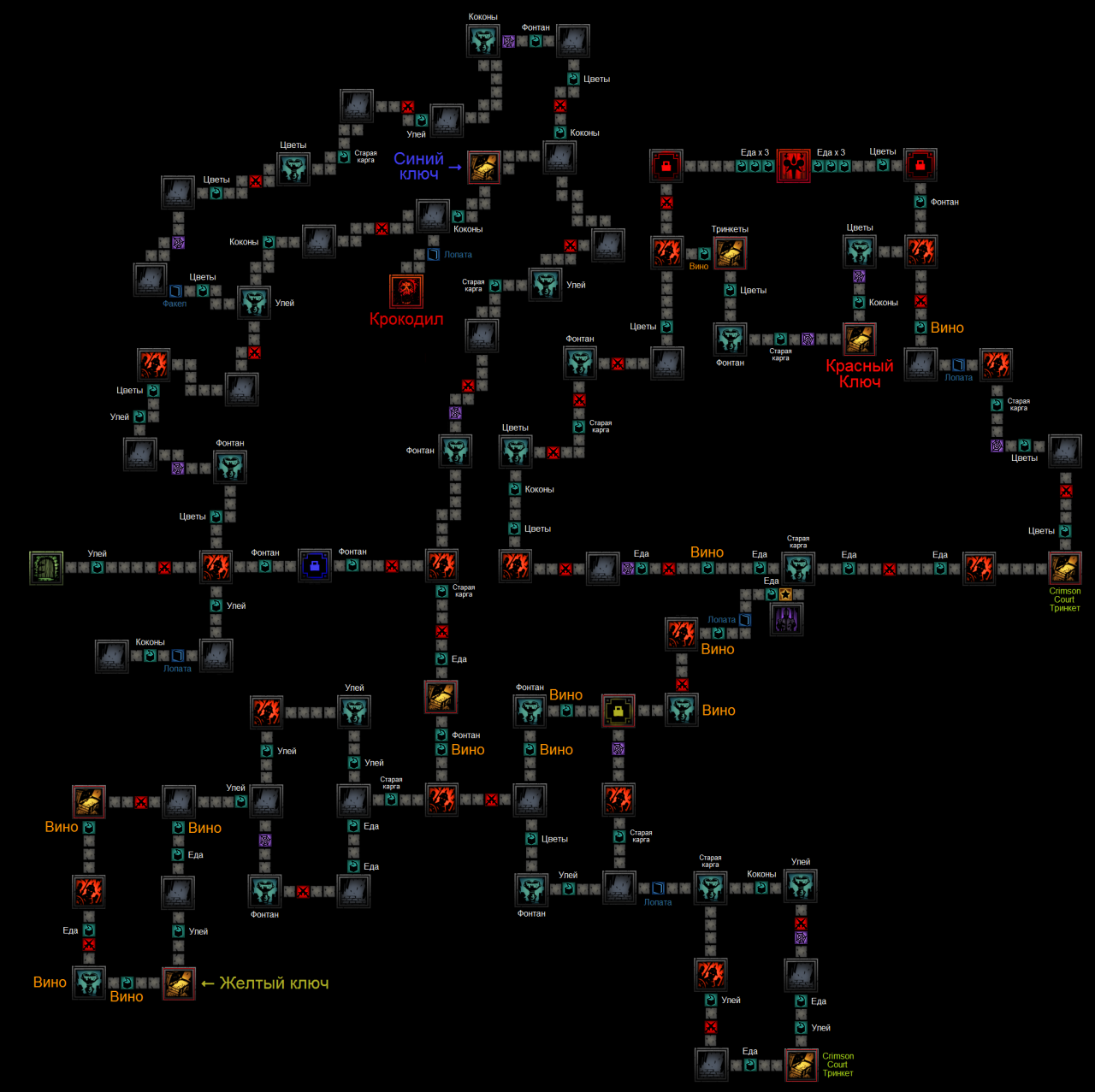 4. Bewitching Predator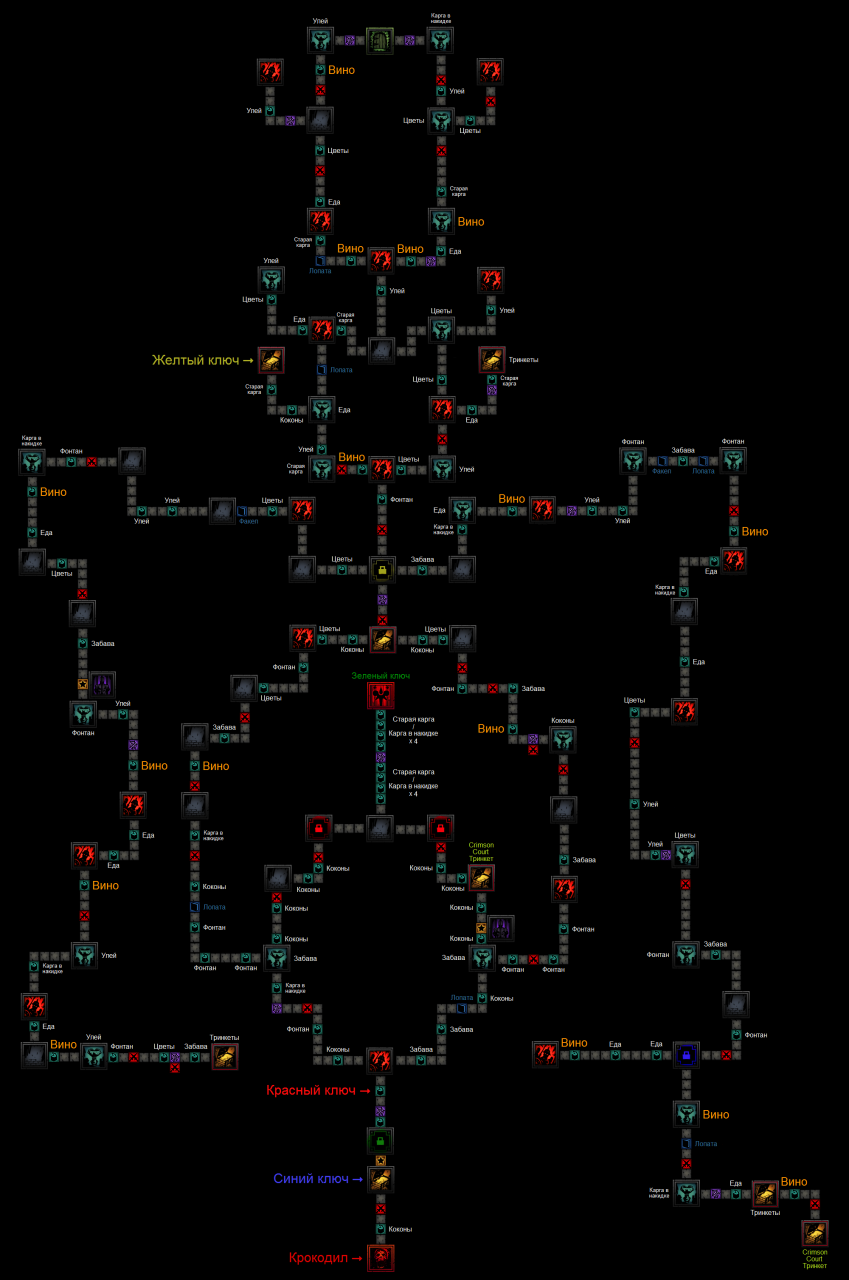 Related Posts: