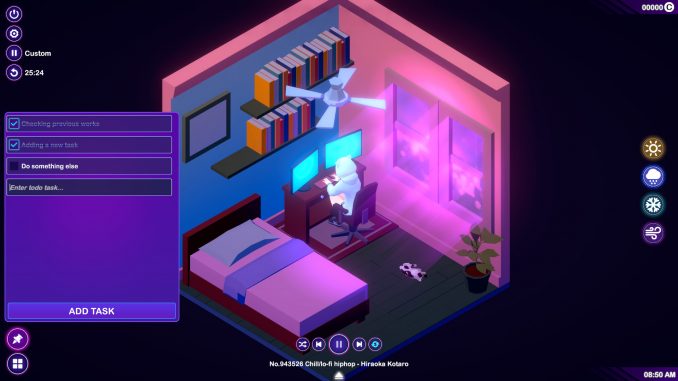 We complete the game one hundred percent…
Foreword
It will take a day to complete the game. It is not necessary to buy dlc for this.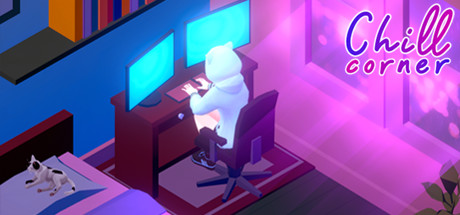 Character

Choosing a weather
Select the weather with the buttons on the right.
Sunny Day

Choosing sunny weather
Choosing sunny weather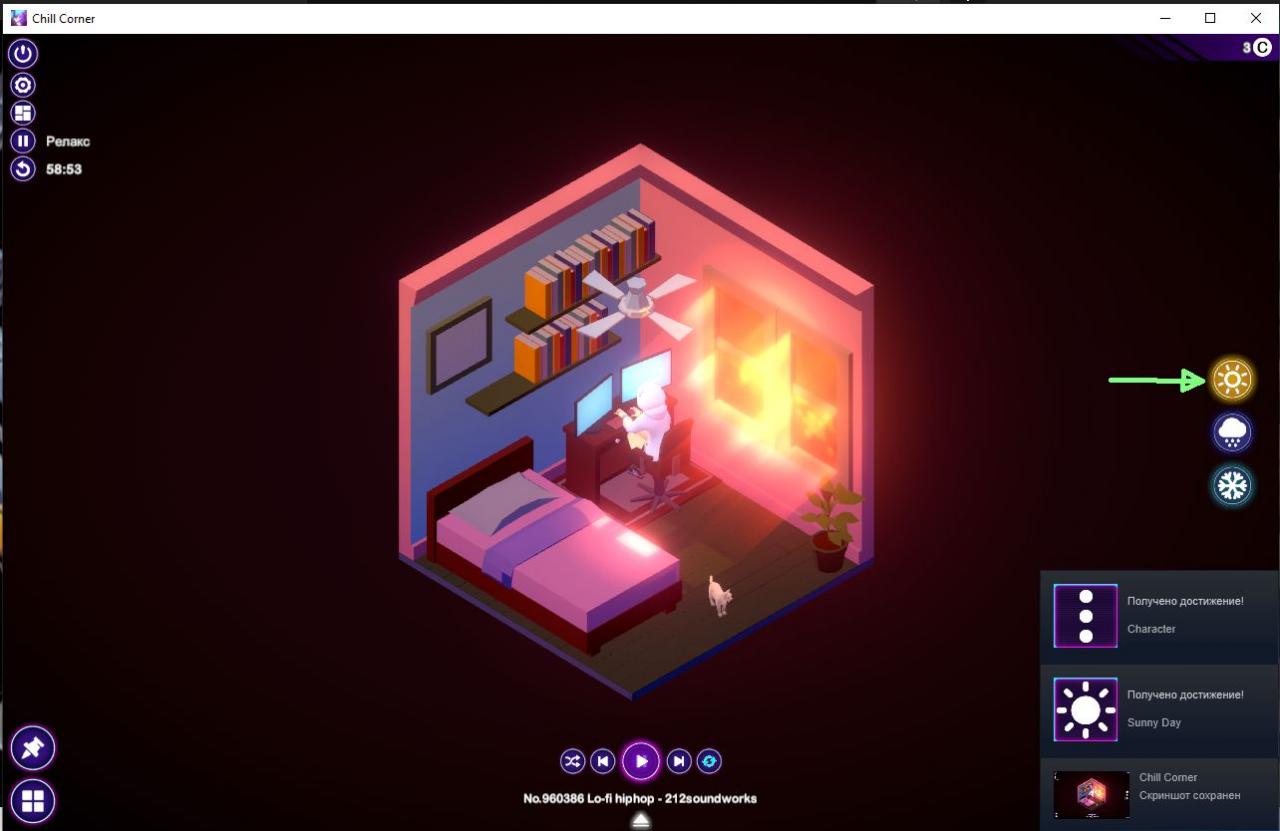 Snowy Day

Choosing swnovy weather
Choosing snowy weather

Rainy Day

Choosing rain weather
Choosing rainy weather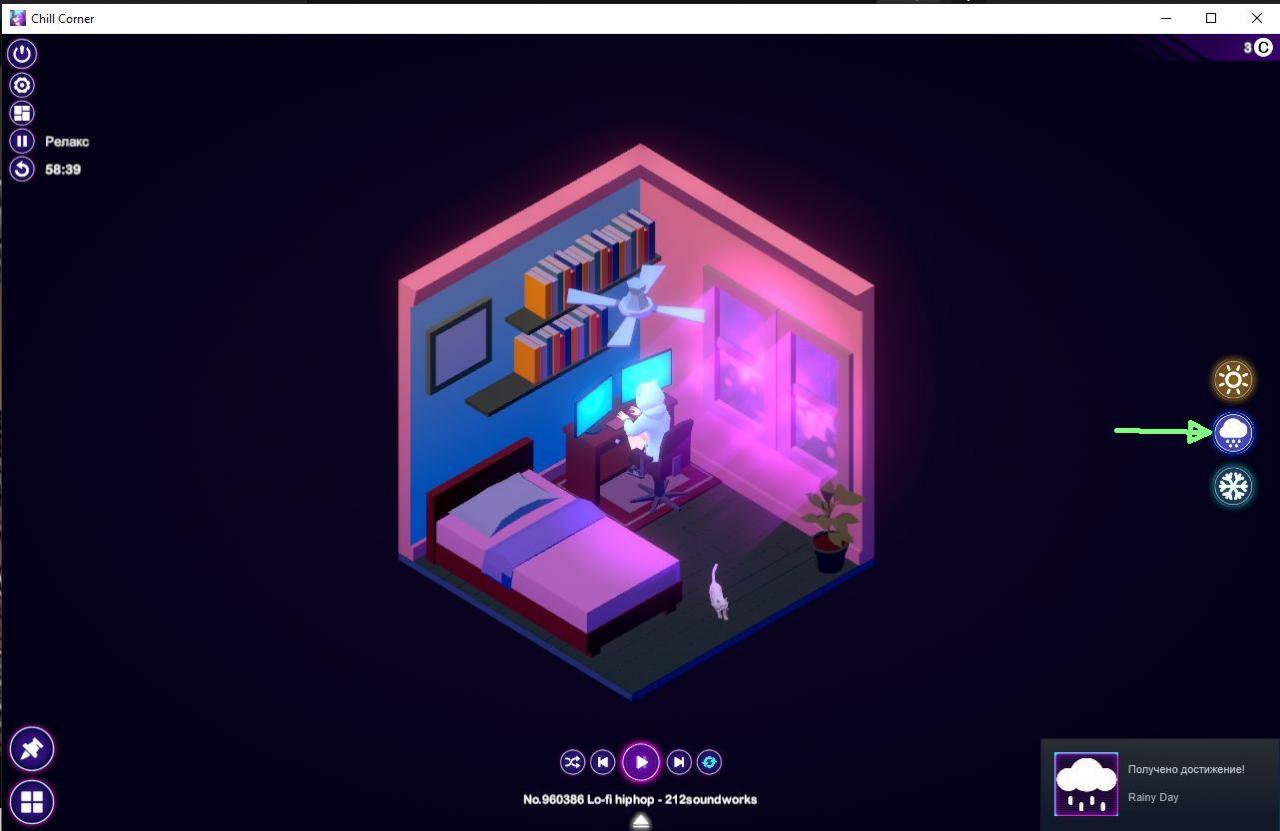 New Room

Changing to another room
Go to the settings and change the room to a new one.

Skipping

Choosing to next or previous track
In the player, select the previous or next track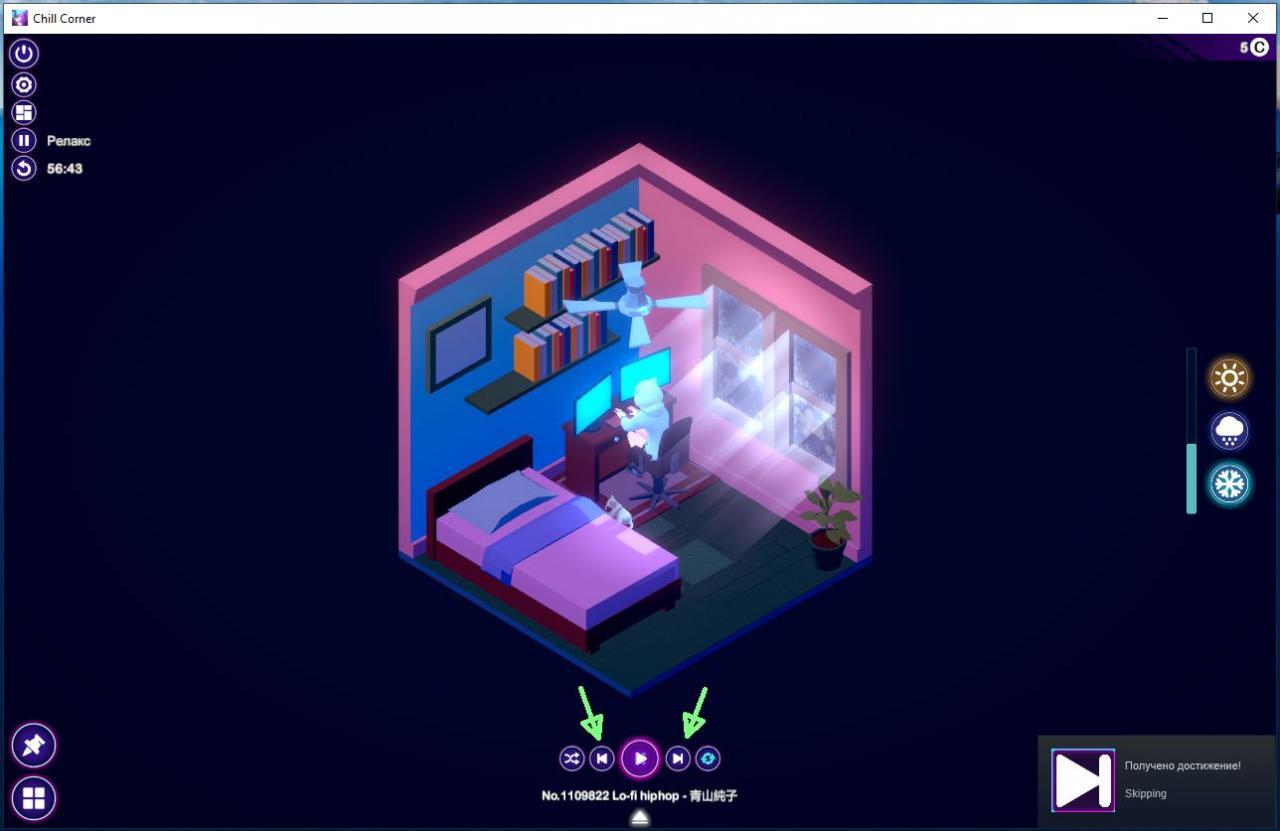 Pet

Choosing a pet
Choose a free cat from the menu, and at the same time a pose for him.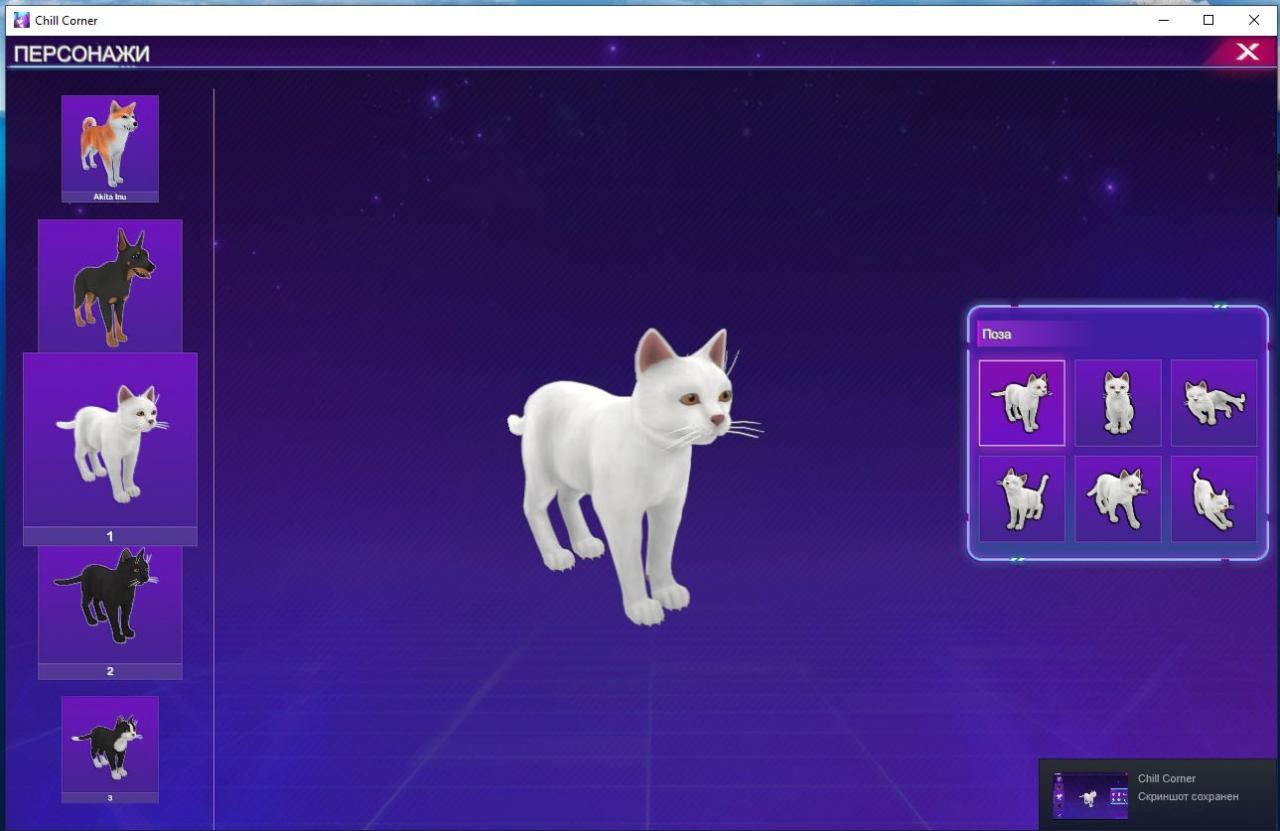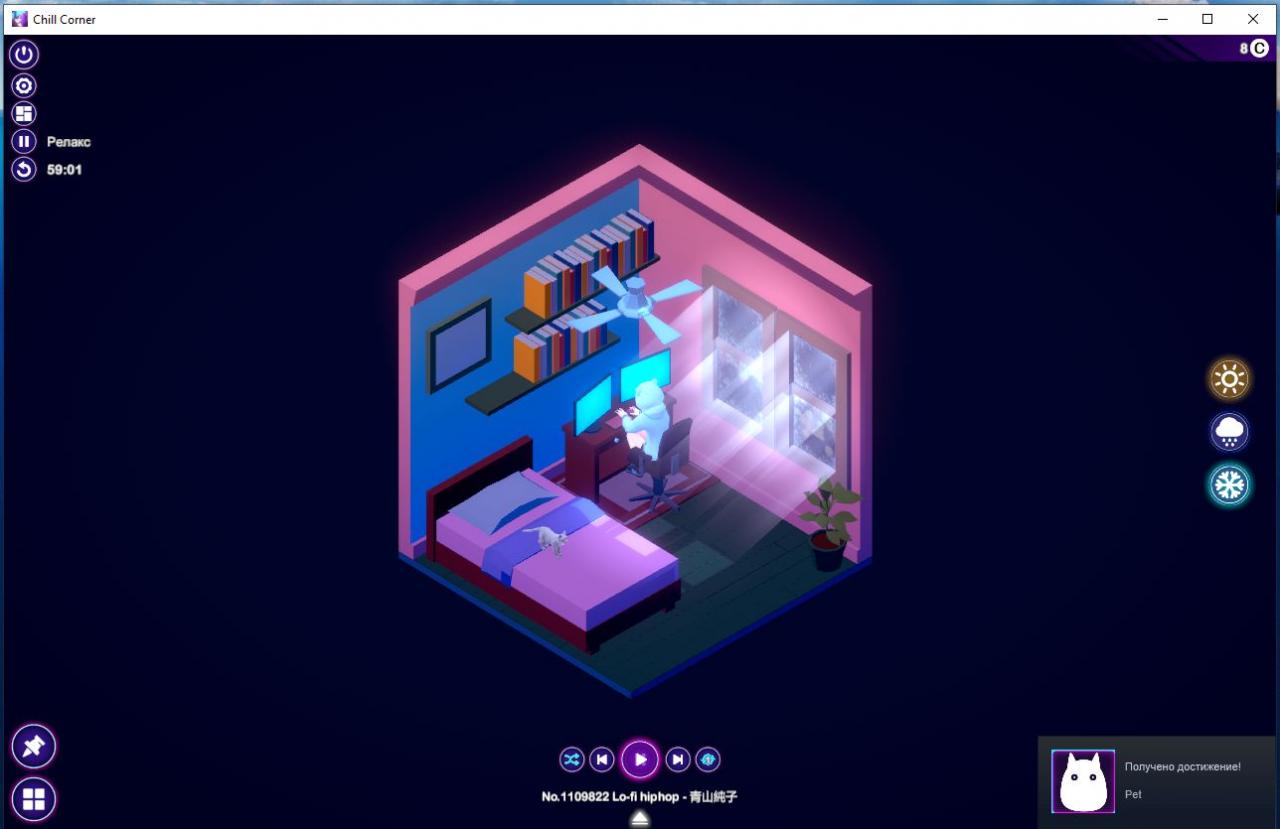 Five Minutes

Chilling in 5 minutes
We spend in the game 5 minutes.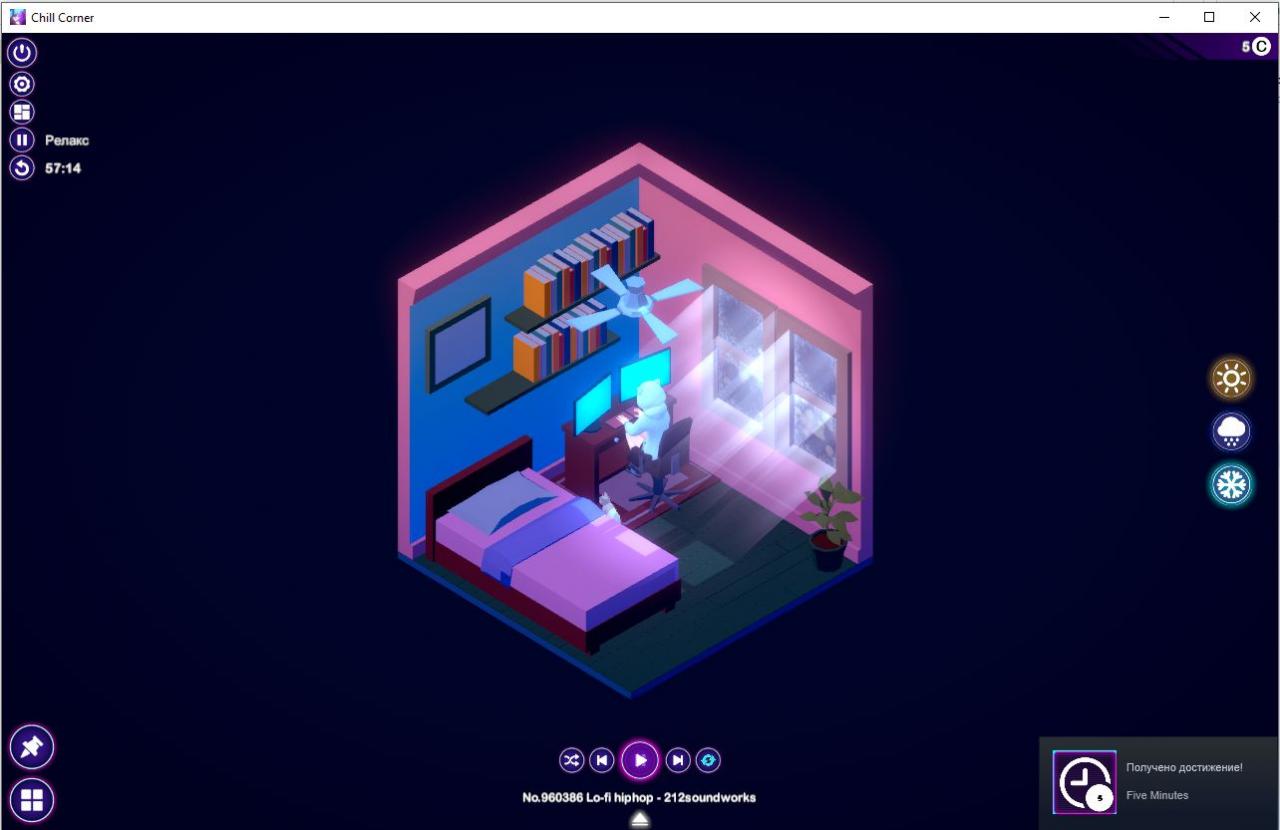 Task

Creating a todo task
Create a new task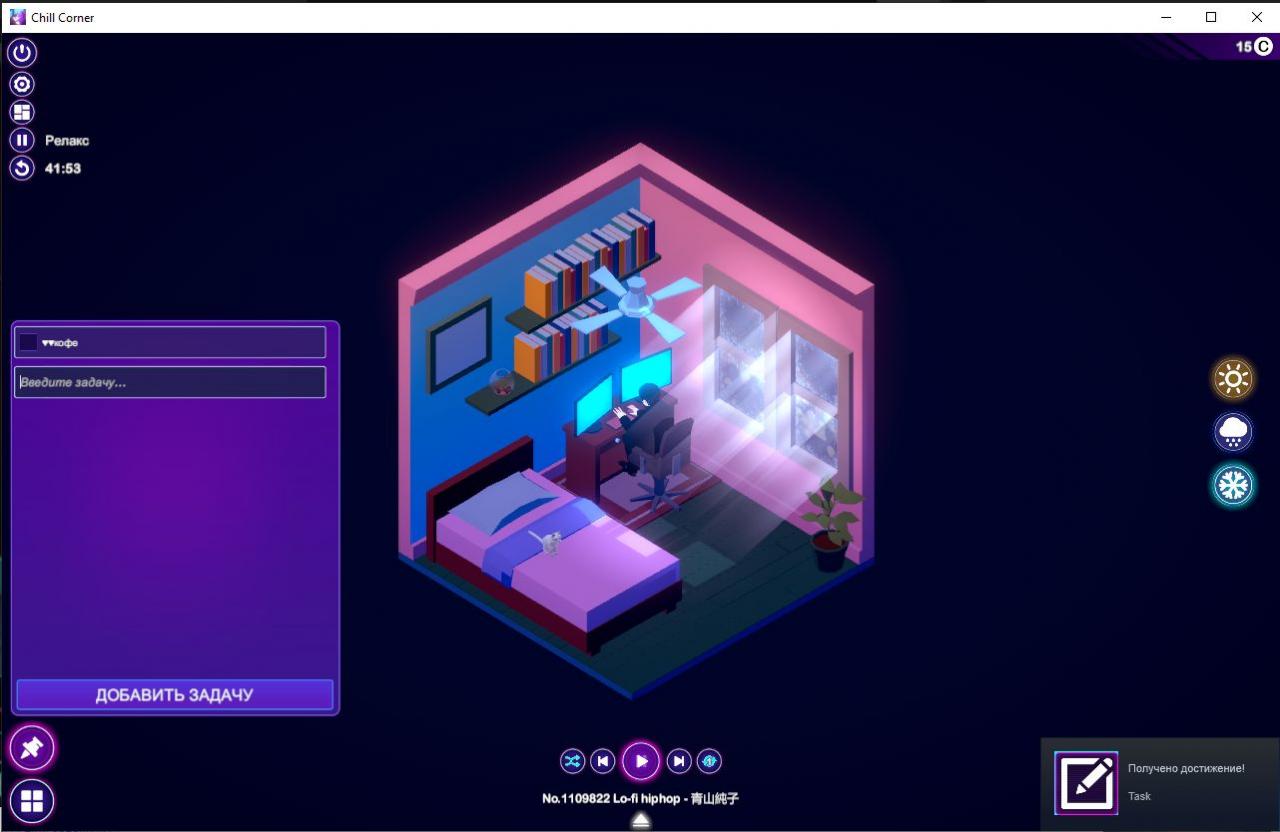 Breaking Time

Choosing to pause your activity
We pause at work (rest)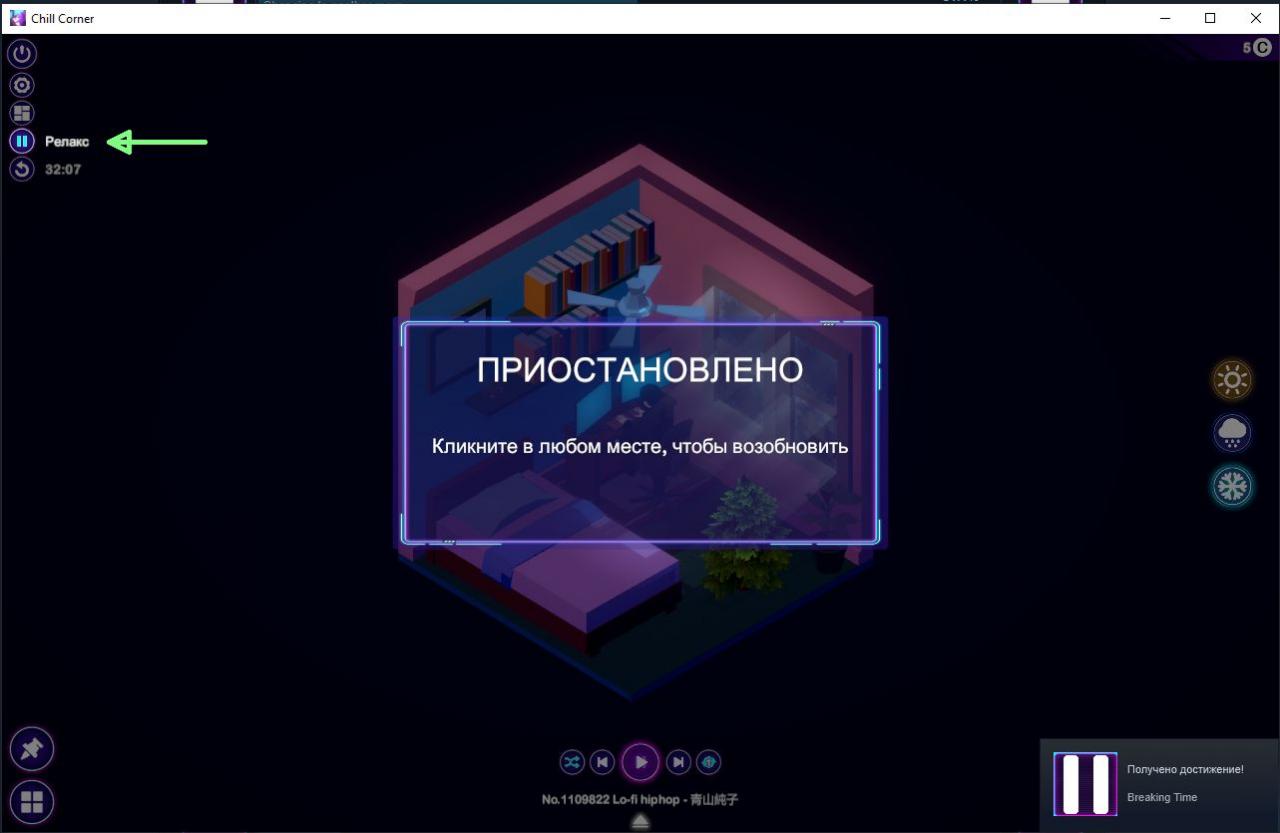 Favourite Track

Choosing to loop your faviroutite track
Looping our favorite music track.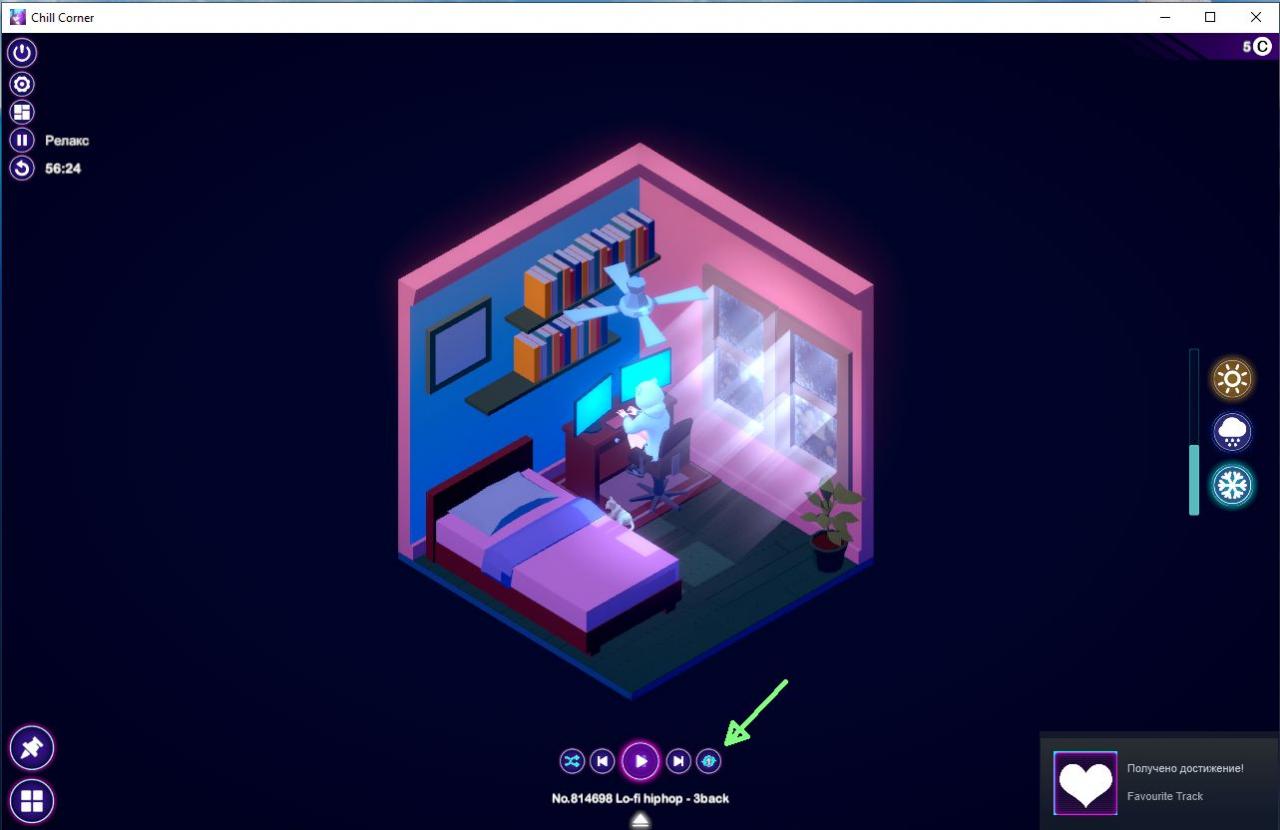 Shuffle

Choosing to shuffle play an album
Choosing a random order of music playback.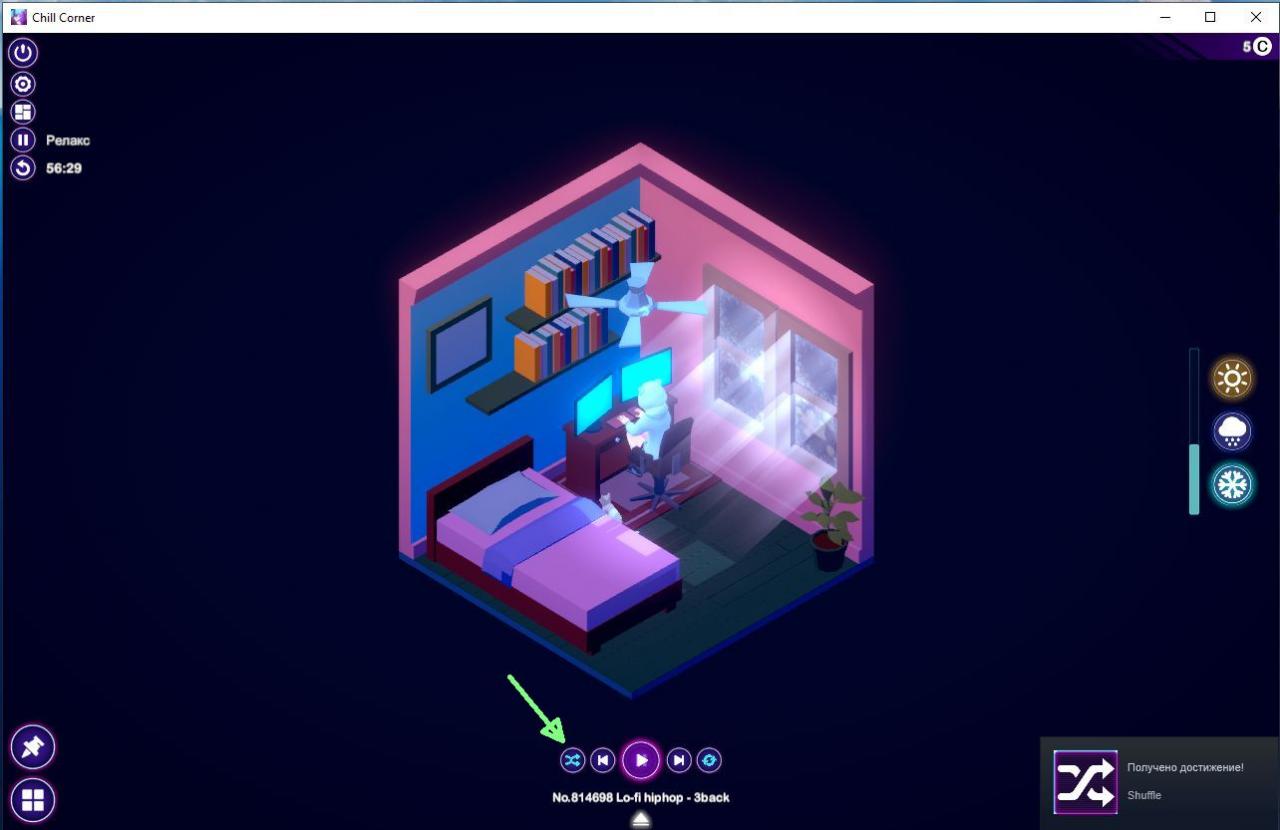 Decorator

Unlock a decorator
We accumulate the necessary number of minutes of relaxation and unblock 1 unlock in the menu.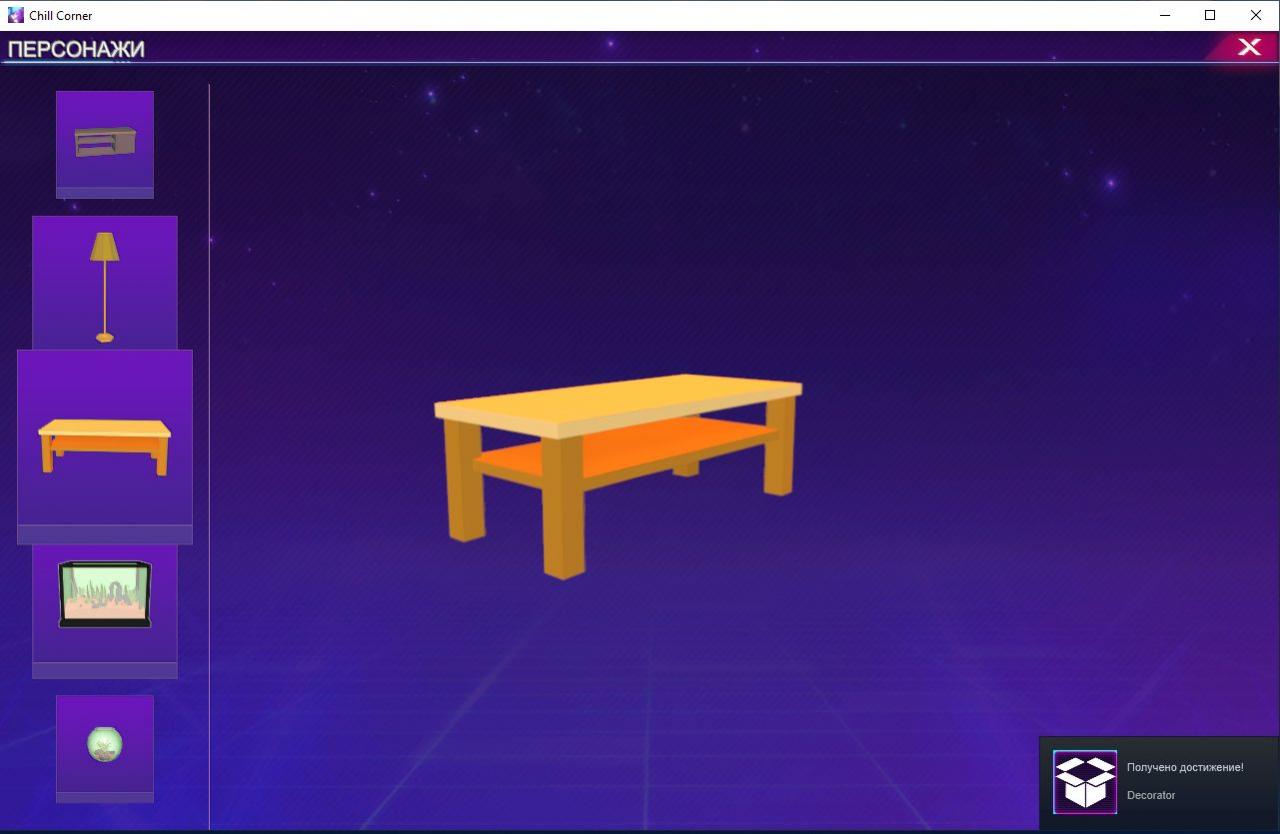 Decorating

Place a decorator
We place the purchased piece of furniture in our room.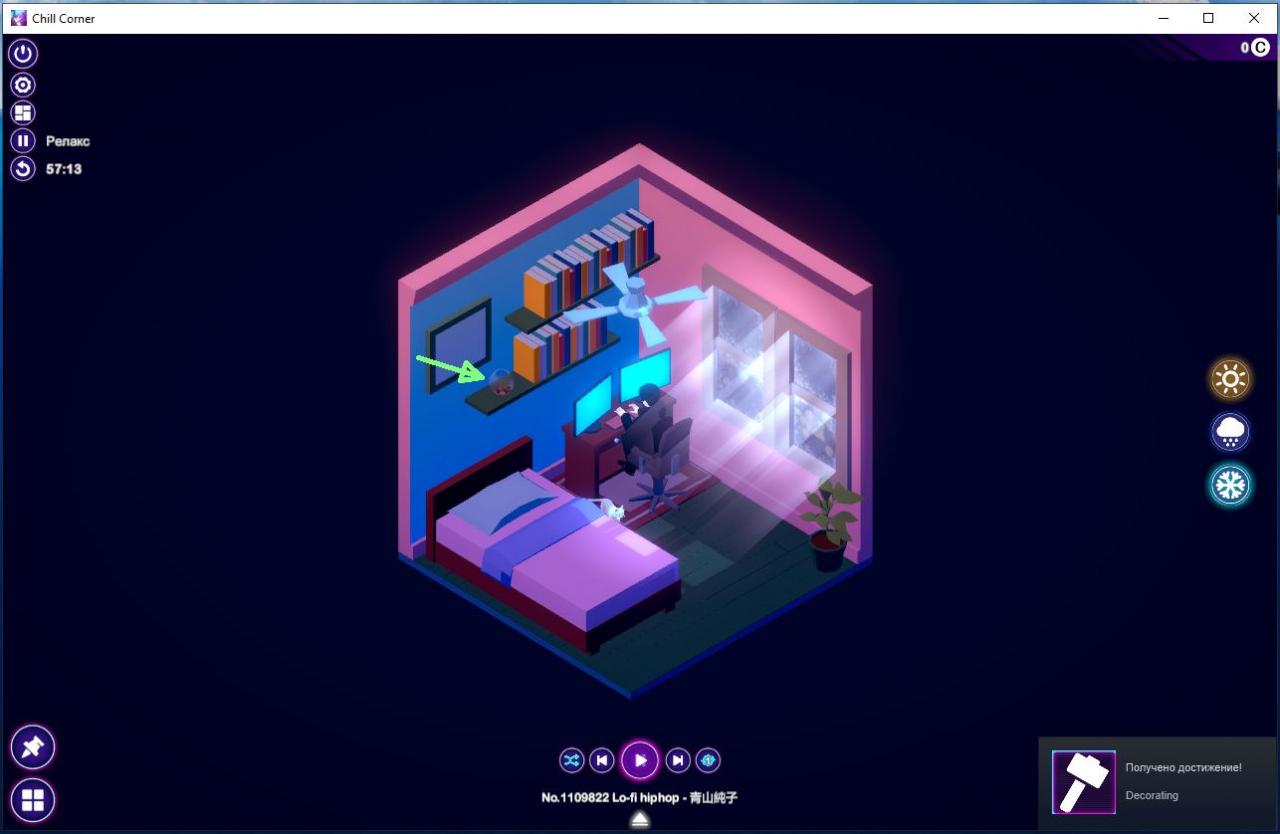 My Album

Creating your custom album
Create your own music album.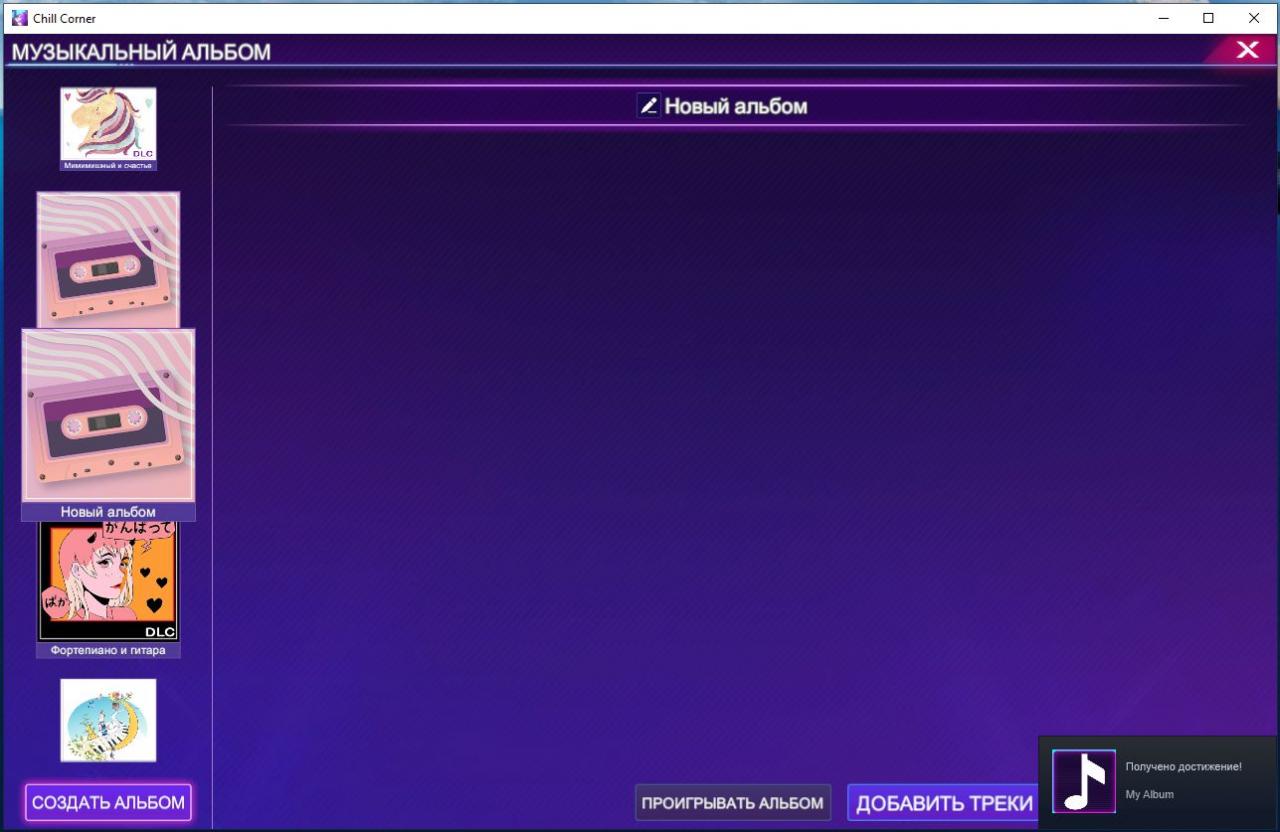 Thirty Minutes

Chilling in 30 minutes
Cigarettes 30 minutes in the game.
My Own Room

Decorating your custom room
We go into an empty room and put any decor item (like a bed)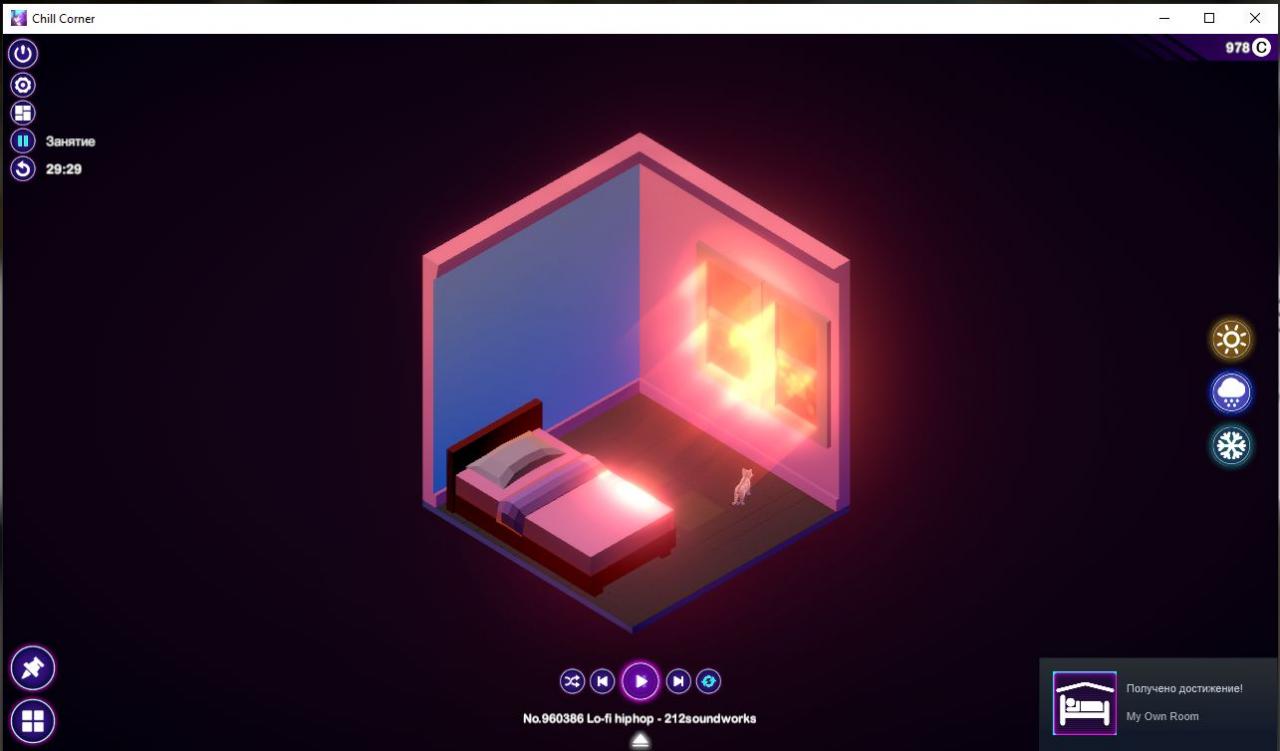 Green Room

Placing a tree or tree pot
Placing greens in the room.
One Hour

Chilling in one hour
Cigarettes 1 hour in the game.
Christmas

Placing a christmas tree
We buy and install a Christmas tree.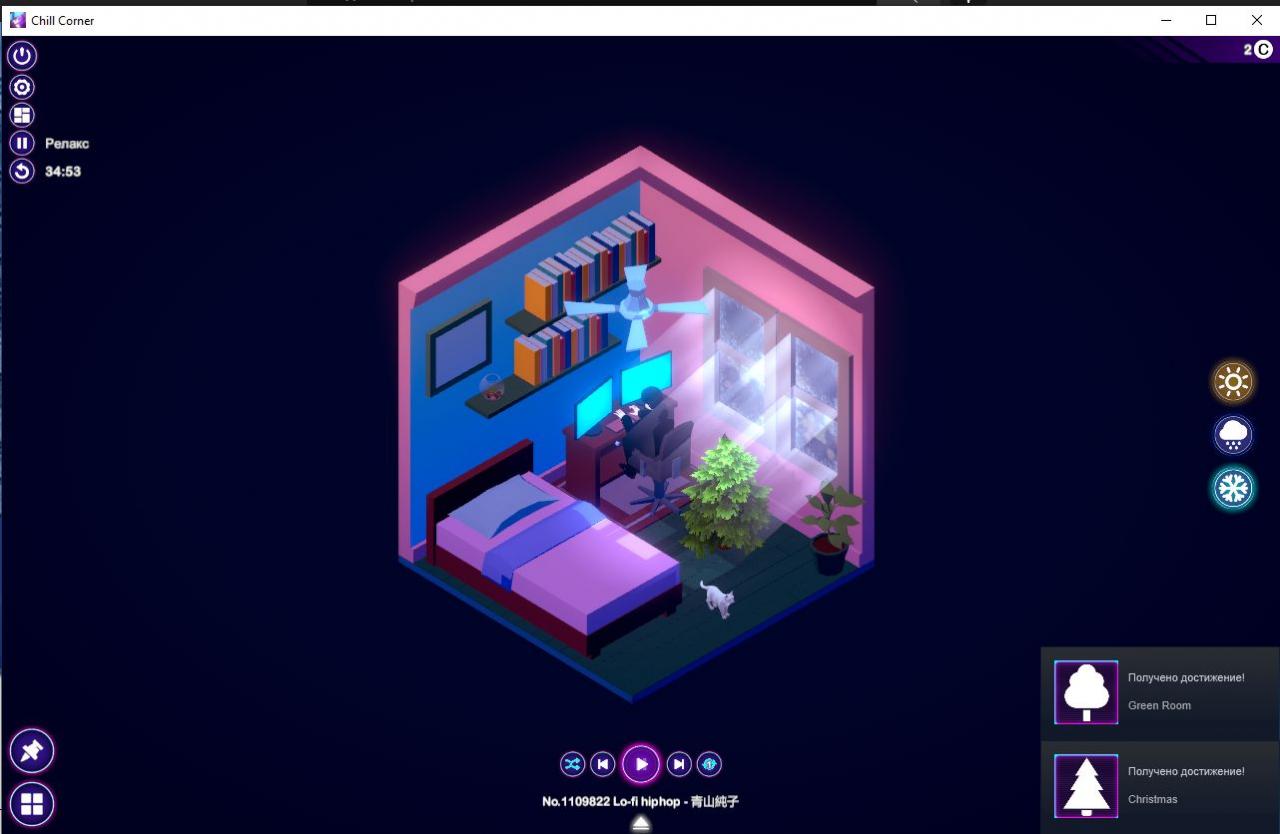 Perfect Collector
unlock all decorators
Unlock all decor unlocks.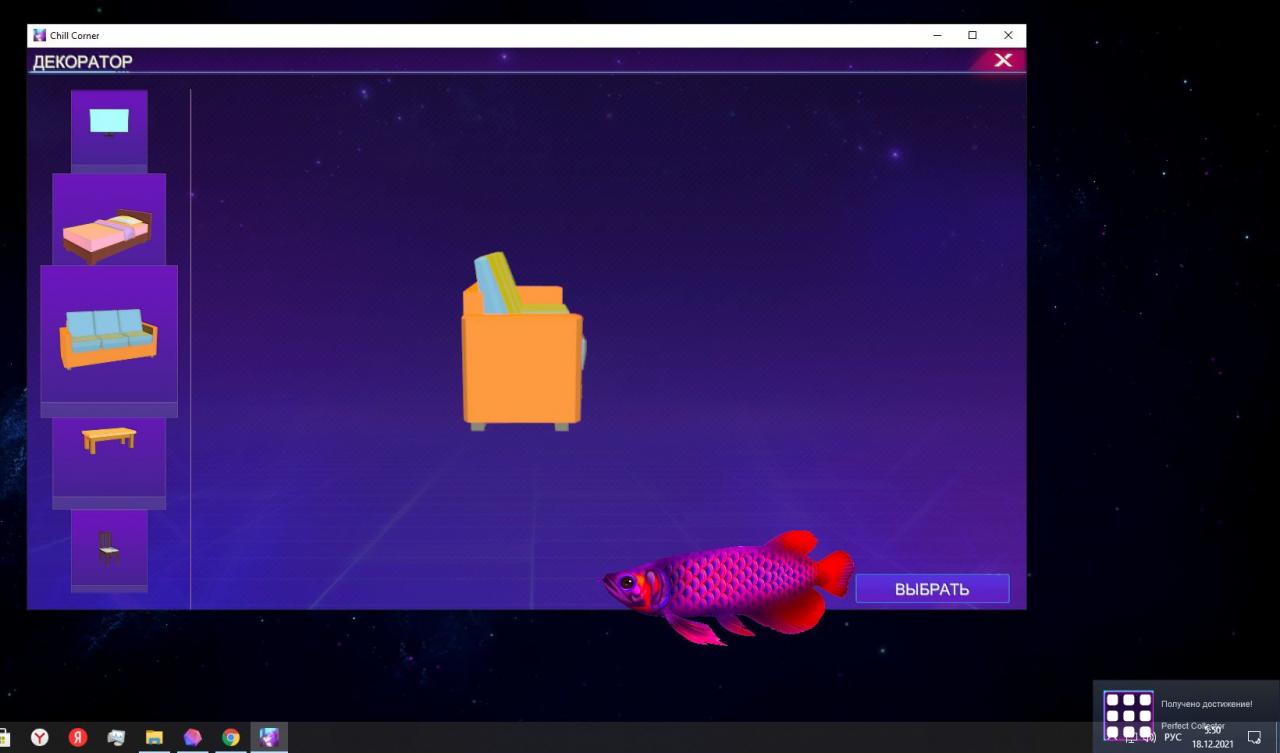 Three Hour

Studying or working for 3 hour
Select "Work" or "Study" as the activity. After you swipe in this mode 3 o'clock, the achievement is unlocked.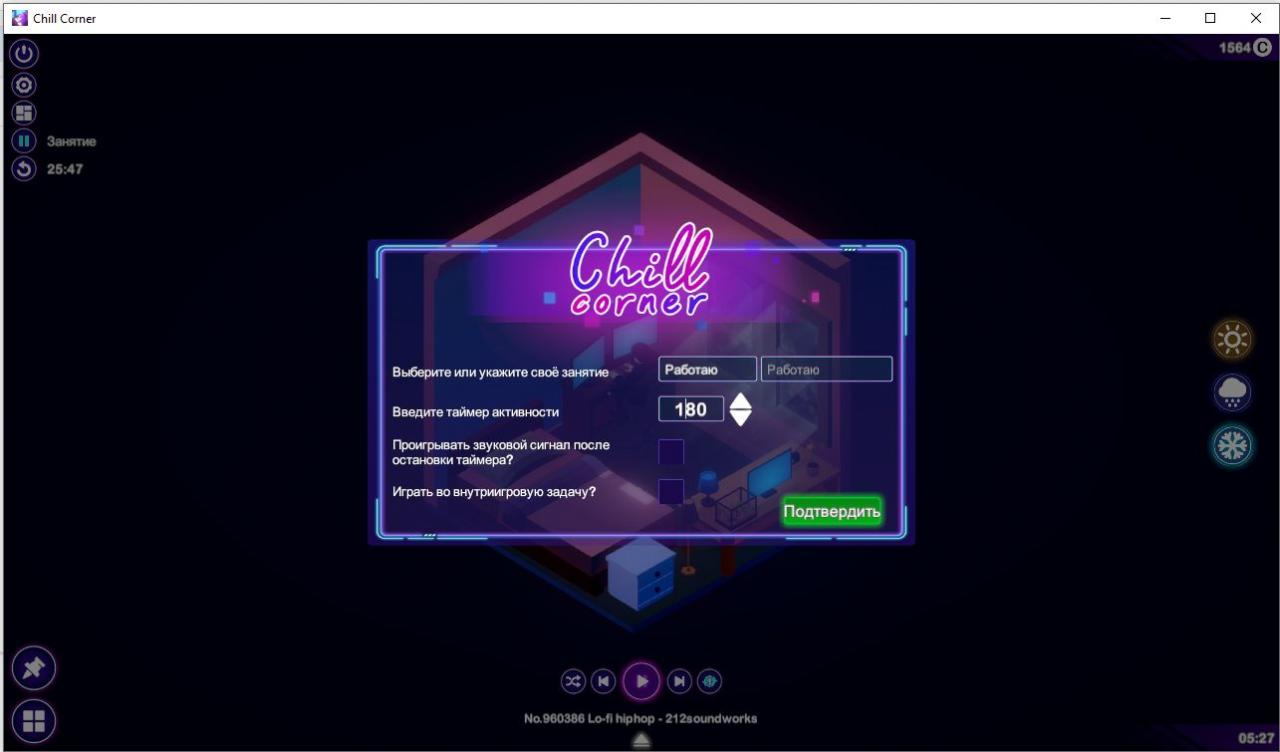 Hard Working

Spending more than 24 hour in Chill Corner
Spend more than 24 hours.