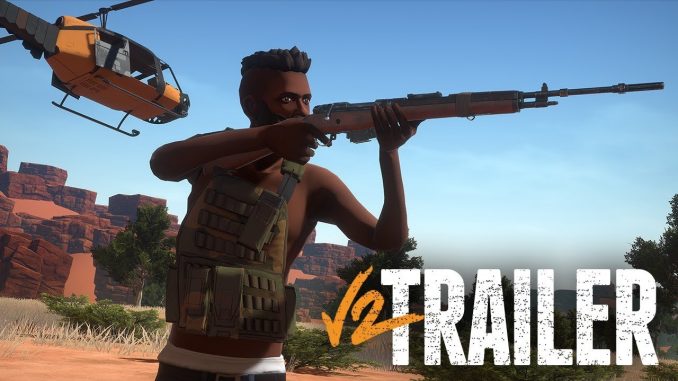 Manual, for those, who has never played HurtWorld
PREPARATION
1. Type in Steam Store Search: HurtWorld
2. Purchase this masterpiece of the gaming industry
3. Please be patient and install it on your PC
–YOU ARE READY TO ENJOY YOUR NEW GAME–
MENU
1. After downloading the game, you click on the cherished "Play" в Steam
2. Once you have entered the game, you are greeted by a wonderful easy-to-use Menu
3. (Optional) You can customize the graphics, sensitively and rearrange the hotkeys to your liking
4. To start the game you are only interested in one button: Cervera
–YOU ARE READY TO IMMERSE THE AMAZING WORLD OF SURVIVAL–
GAMEPLAY
1. Choosing the one that suits you (Incomplete server), we click on it and again having patience, we wait
2. Having loaded, first of all we run to extract resources. A rock, wood, amber, etc..
3. Through 3 minutes we die from a man with a Chinese nickname, but we do not hang our nose and repeat 2 act
4. I repeated 3 act 8 – 11 time, happy, chances survive during 15 minutes and we plan to build our own fortress.
5. By building a dog kennel, happy, feeling safe, quit the game.
–IT SEEMS TO YOU, WHAT YOU UNDERSTOOD, HOW TO PLAY THIS GAME, AND YOU ARE READY TO SPREAD EVERYONE AND EVERYTHING ON THIS SERVER–
SECOND DAY OF SURVIVAL
1. Going to the server the next day you will find, whatever from your little loot, not a speck of dust remained from your house
2. You are trying in vain to regain your former wealth and are dying again from the Chinese know-how..
3. You push the combination aggressively "alt + F4" and with great regret you delete the game.
4. Trying to bring this masterpiece back to Gabin, you face that, what have you already played 9 hours
–YOU FEEL THE ENTIRE HURT OF THIS WORLD AND REGRET IT, WHAT DROPPED MONEY INTO THE WIND–
TOTAL
If you are not ready to play 120 – 140 hours for 2 weeks into this game, don't buy it. Don't waste your money, time and nerves