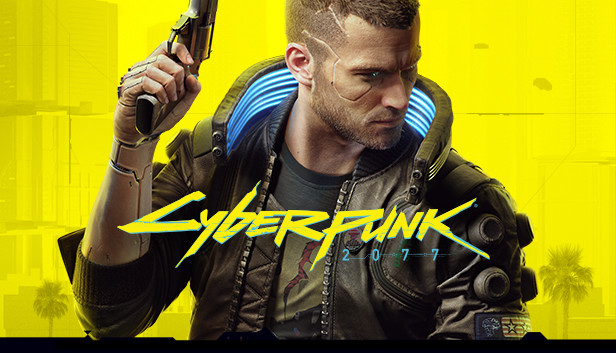 How great, that now in many games they make it possible to customize the main character, changing his appearance to your taste. Cyberpunk 2077 was no exception and gave the players the opportunity, create a completely unique V!
For many, an editor with a lot of different "sliders" – joy, but there are those, who does not want to waste time on a careful selection of different elements of their appearance or are simply stressed and afraid, getting lost in all these settings.
I created a guide, which contains ready-made appearance options for the main character. At the moment there are only four options for appearance., but if you like this article and there will be a response, I will gladly add a few more options, as more restrained, so completely crazy !
You can completely repeat the given appearance, change colors to your liking, hairstyles and absolutely all the details, making your wee – unique.
You are a man № 1
Skin type – 04
Hairstyle – 15
Eyes – 07
Eyebrows – 02
Nose – 07
Mouth – 01
Jaw – 08
Ears – 02
Beard – 07
Beard style – 03
Cyberimplant – 06
Scar on the face – 08
Tattoos on the face – 10
Piercing – 16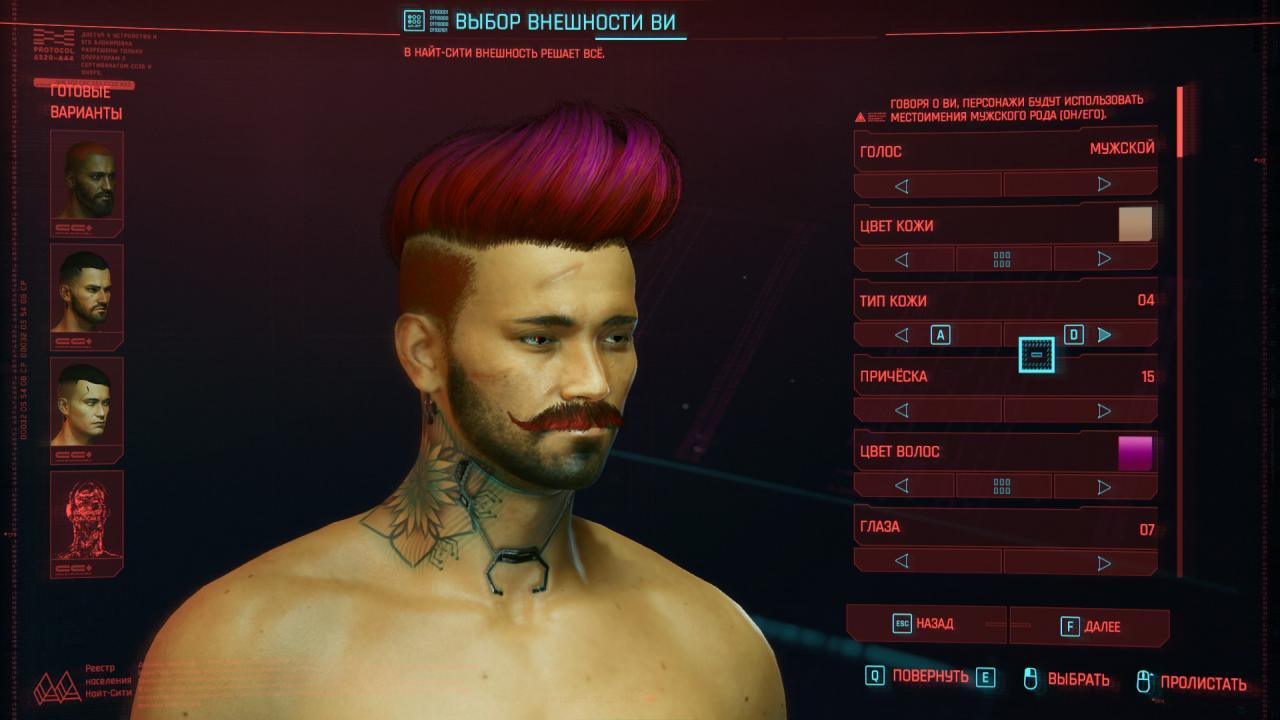 You are a man № 2
Skin type – 02
Hairstyle – 34
Eyes – 09
Eyebrows – 08
Nose – 19
Mouth – 05
Jaw – 04
Ears – 08
Cyberimplant – 04
Scar on the face – 01
Piercing – 03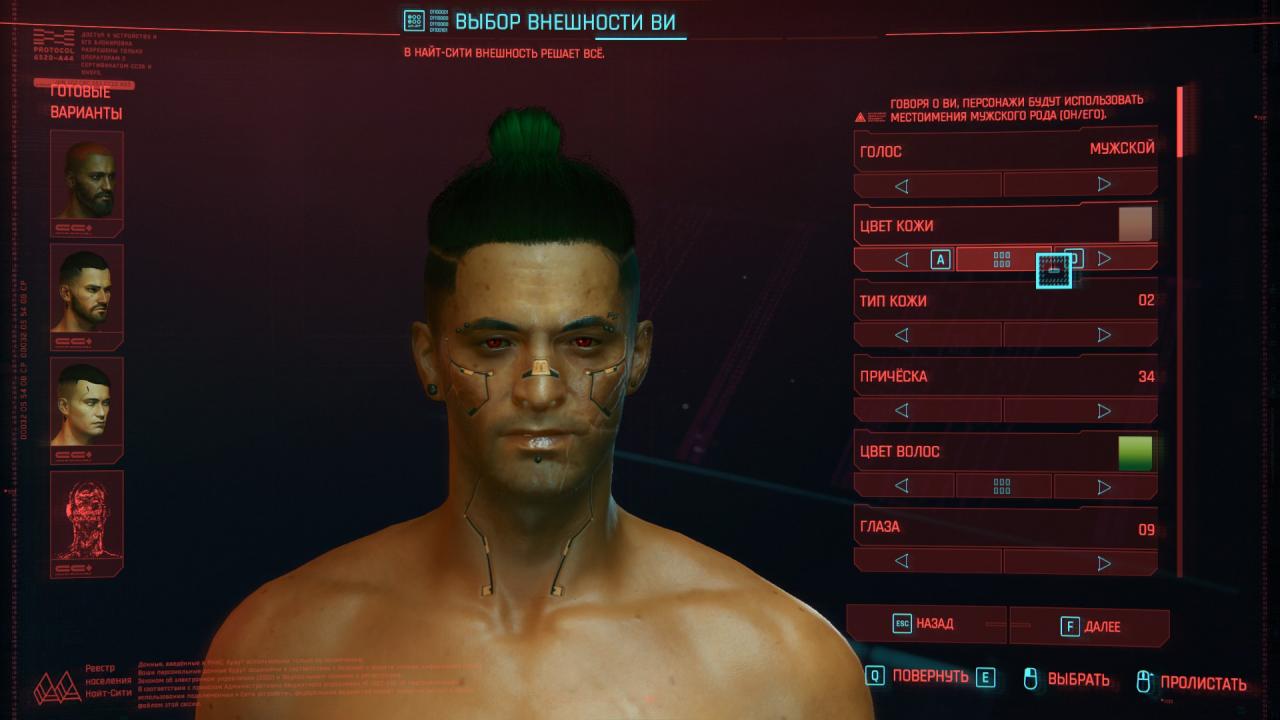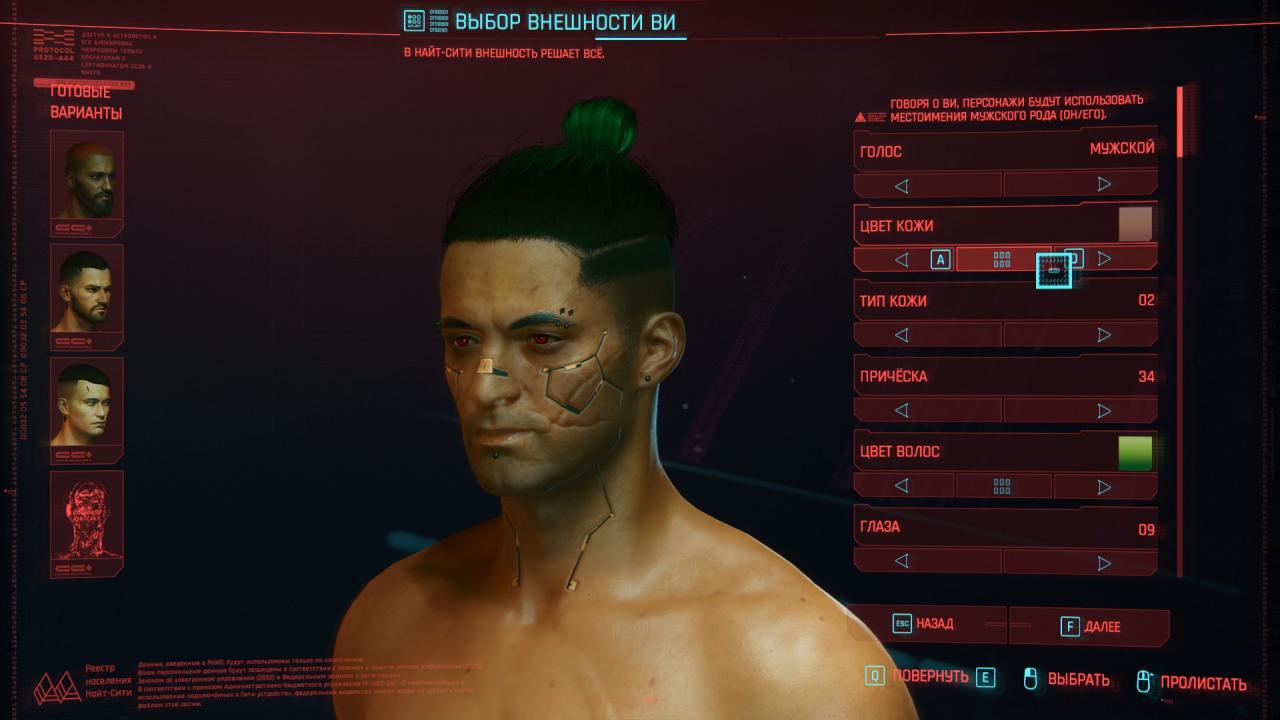 Wee woman no. 1
Skin type – 04
Hairstyle – 04
Eyes – 10
Eyebrows – 05
Nose – 02
Mouth – 06
Jaw – 19
Ears – 16
Cyberimplant – 07
Piercing – 11
Eye makeup – 04
Lip makeup – 1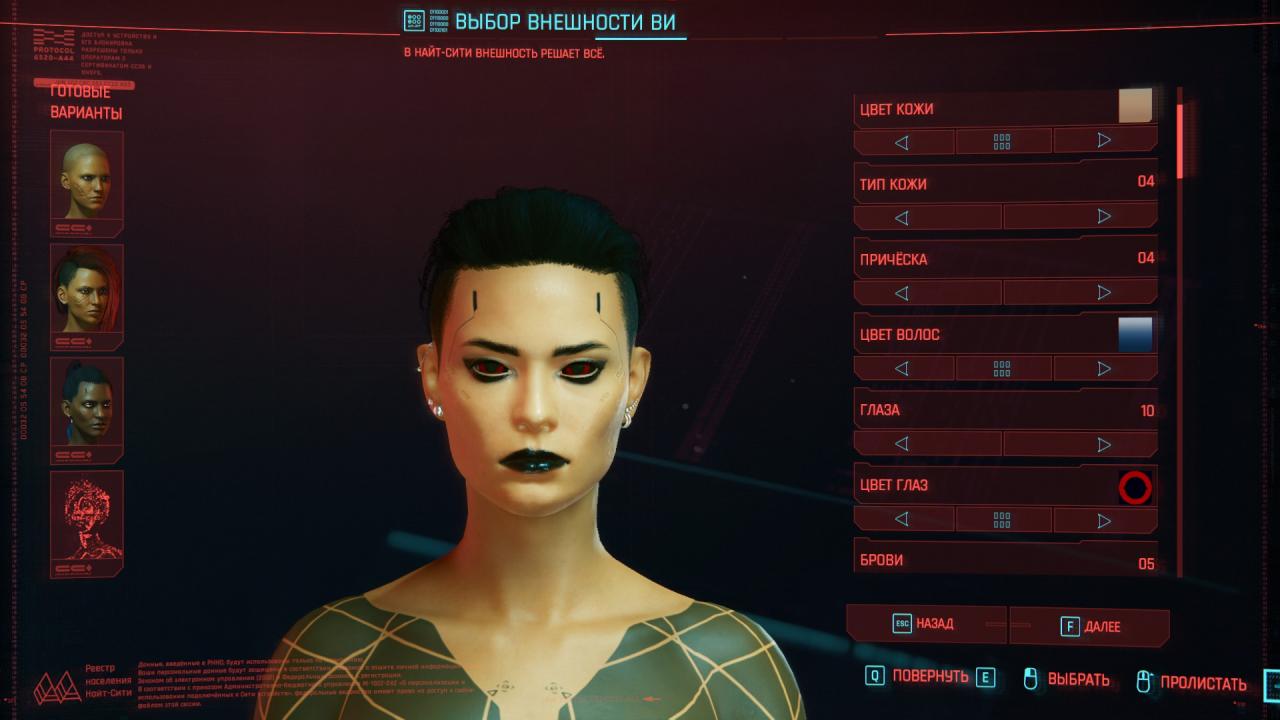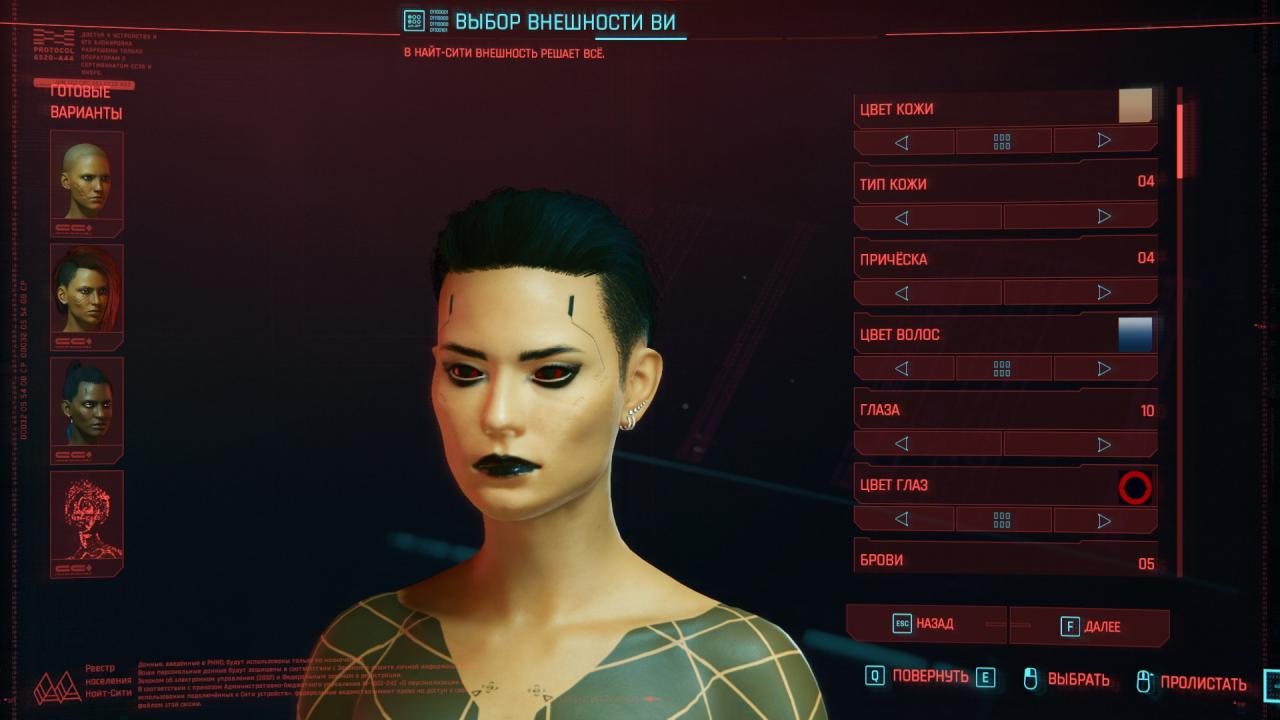 Wee woman no. 2
Skin type – 01
Hairstyle – 03
Eyes – 21
Eyebrows – 07
Nose – 16
Mouth – 18
Jaw – 17
Ears – 01
Cyberimplant – 02
Scar on the face – 05
Tattoos on the face – 06
Piercing – 08
Eye makeup – 01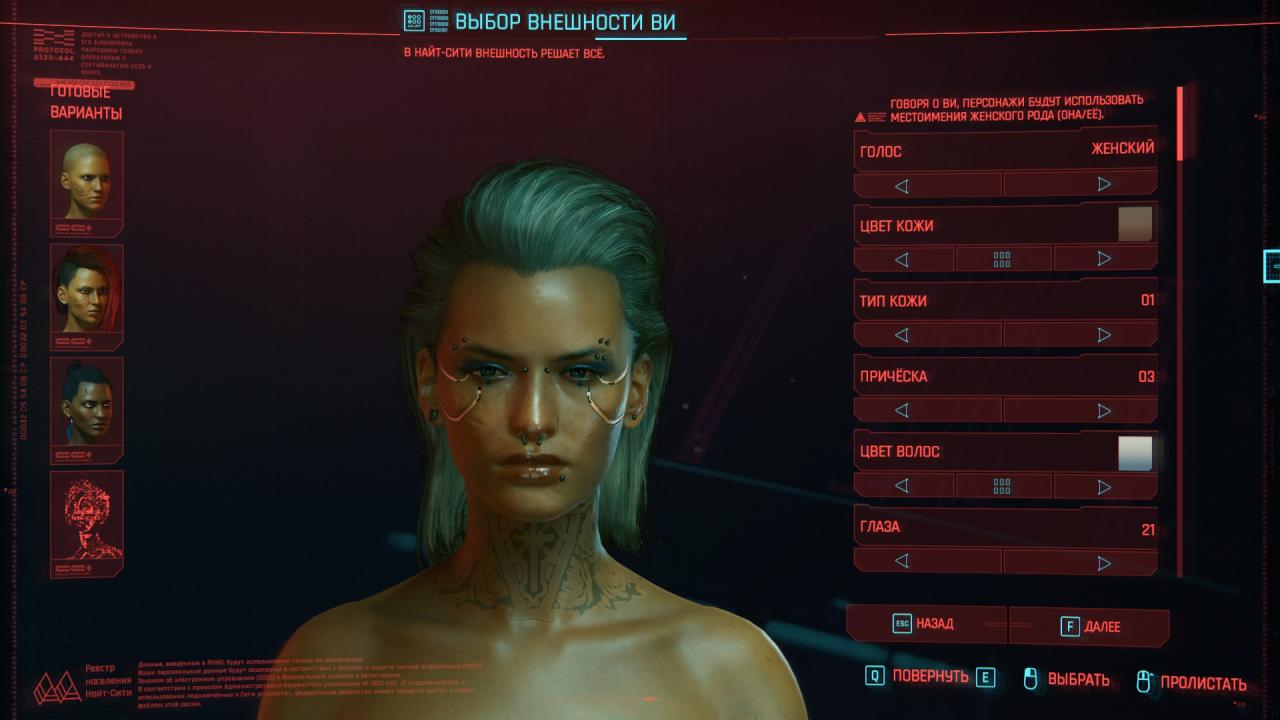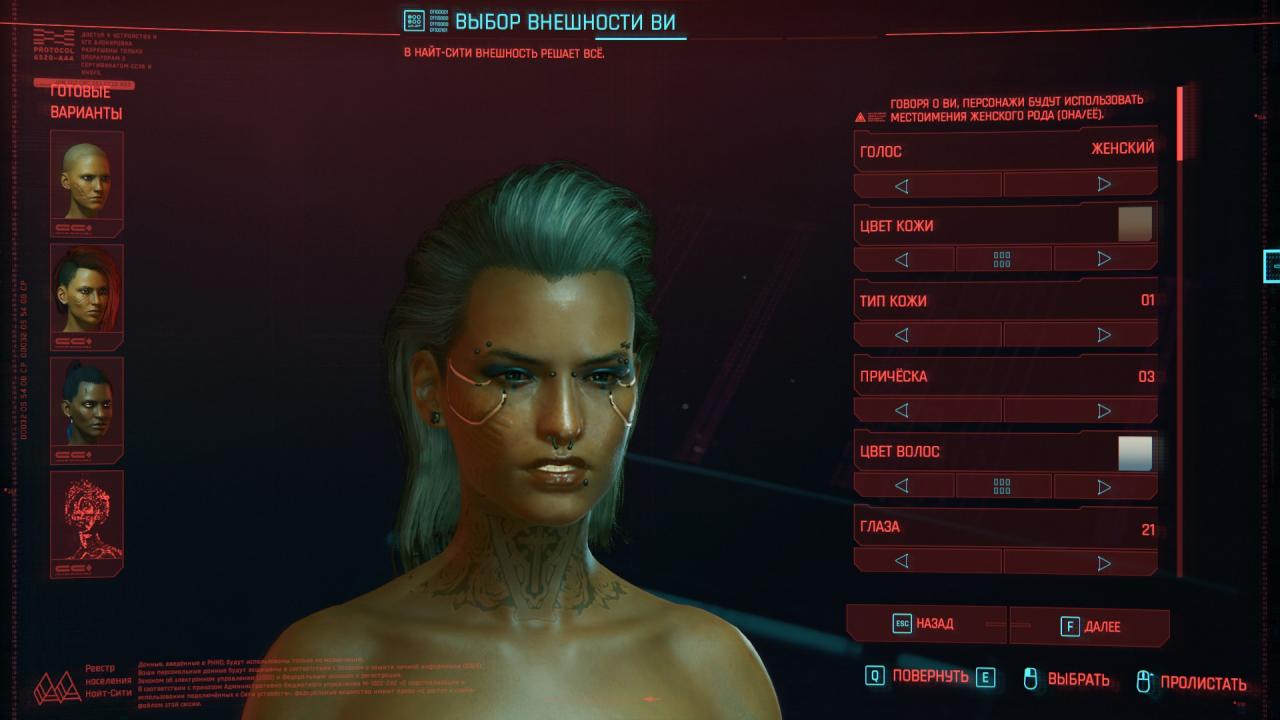 Related Posts: