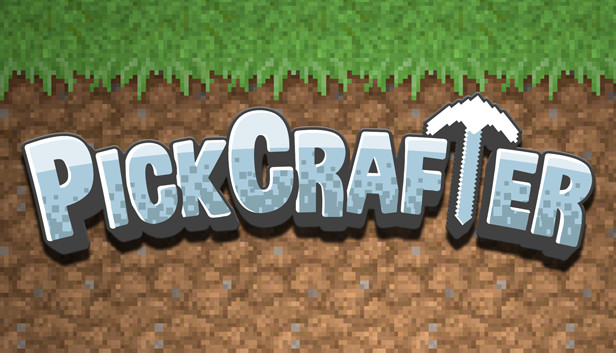 Here I will describe the completion of achievements in the PickCrafter game.. Their implementation is not very difficult., if you have free time…a lot, free time.
Become best friends with Meatloaf
Achievement is obtained in a very obvious way.
When you come across this scarecrow in the bosses, just don't hit him, and wait, until the white scale reaches the end.


And voila! Reaching in your pocket.

Sweet Dreams
Everything is less obvious here, you can get this achievement either by accident, or if you've tried sleeping in hell or in the end, when we drove to minecraft.
There is such a skill – Hot potato. Put it in the perk slot, go to the map "lower world" or "The end" and use it.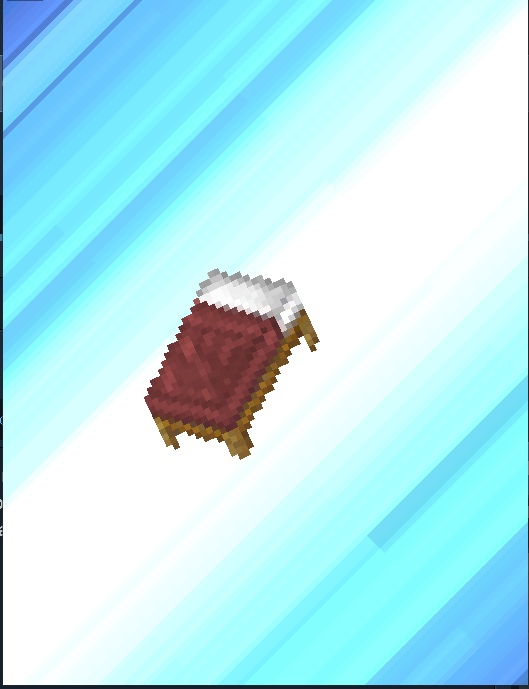 It looks like this.
After use, you will receive the achievement.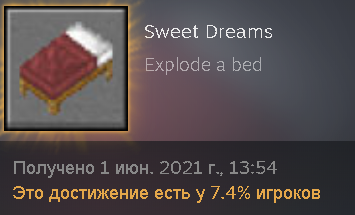 Hot Topic
By the name, you can take it for something else..
In fact, you just need to melt 5 thousand blocks in the furnace. I think screenshots and additional. comments are unnecessary here.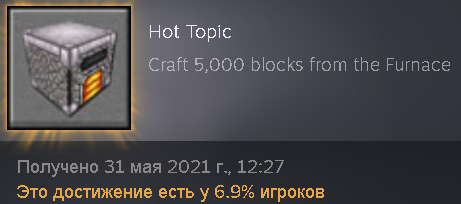 Advice: melt blocks from the starting location, they melt faster, than blocks on other levels.
Local Brewely
By name, as in the description it is not clear nichrome. Written by: have a drink
FIVE
potions at the same time. But, the maximum of slots for gadgets is only four. Question: a tipo….Yes, this is the question. The description is deceiving you.
Download the skill in the Player branch for 4 perk slots, get four potions from chests and other places, put everything 4 elixira and drink them. Achievement Received.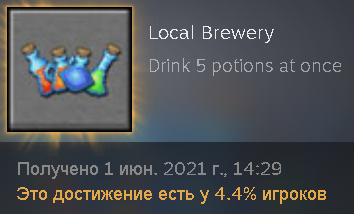 Advice: do not try to accomplish this achievement in the initial stages of development.
Bucketeer
It's simple, and at the same time not very.
Download the perk "Bucket", put it in the active perk slot, move to the map "Ocean", click on the bucket (it will scoop up water). Then go to the map "Volcano", click on a bucket and create obsidian. Achievement get.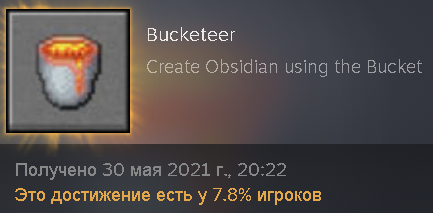 Baked Potato
It seems that everything is clearly written in the achievement, pier: make baked potatoes. Noo…if this achievement is less than 5% players, it means it's not clear.
Put the skill in the active slot "Hot potato" and start poking so fast, as if passing the session and receiving a scholarship for the next semester depends on it (pss, or use an autoclicker and set the maximum click speed 😉 )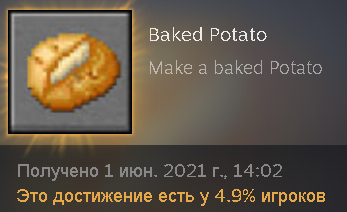 Related Posts: