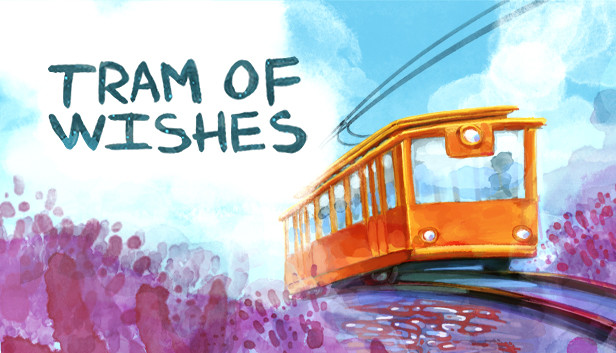 How to get all five stars and two endings
The basics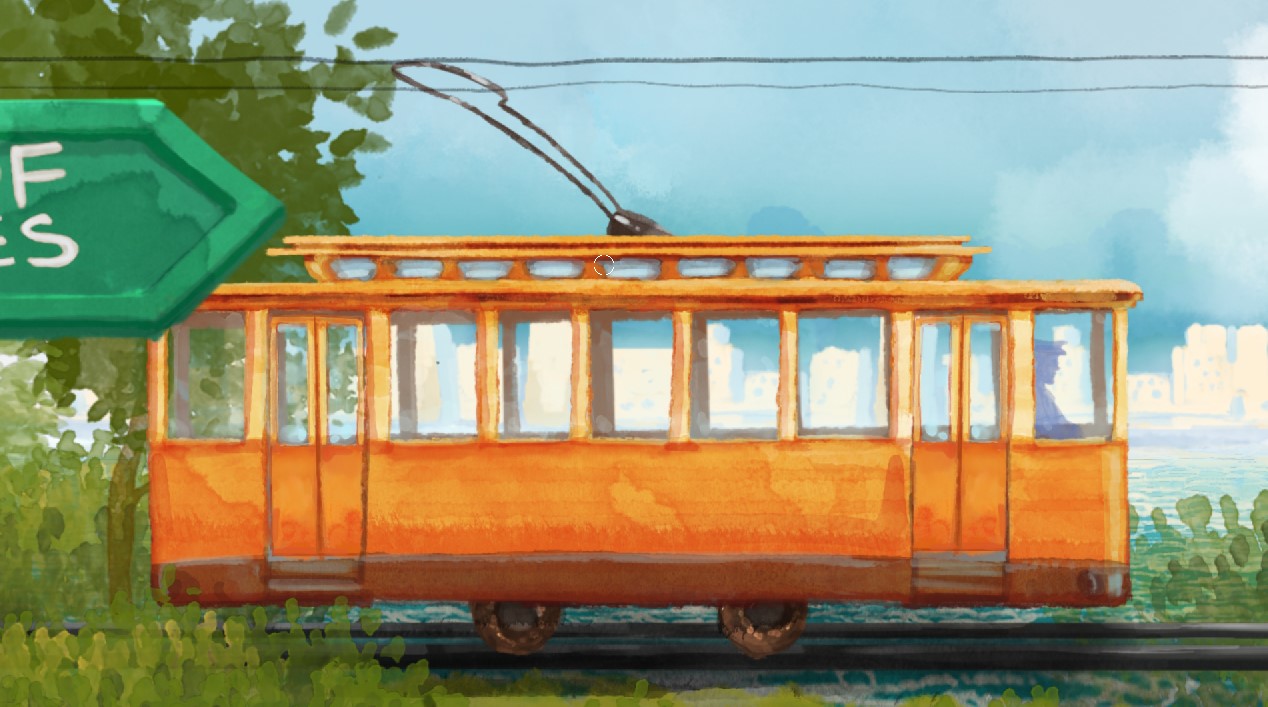 The plot is extremely simple: our main character – tram driver, who seems, that he hears the inner dreams of his passengers, and he wants to perform them. His job – deliver passengers, stopping at stops.
There will be no fines for missing stops. If you drive everything without opening the doors at all – the day will simply change and the driver will remind, what is his task – deliver passengers to stops (the initial monologue will be replayed). The signal is needed and active only to frighten the bird., you can not touch it at all. Doors must be opened and closed at stops, for passengers to board and disembark, at the same time, if you drive with the doors open, then they will all scream heart-rendingly – close the door, sorry, you can not do it this way!
Purpose of the game: for passengers, which are painted, not silhouettes (there are five of them), have dreams, and we must fulfill them. When a dream comes true, an asterisk lights up above the passenger.
Management: right arrow – gas, left arrow – brake and reverse, space – signal, with – open or close doors.
Dream fulfillment
All dreams can be fulfilled in one day, although, if you fail, then the day will simply change and then you can try again. We will make all dreams come true in one day.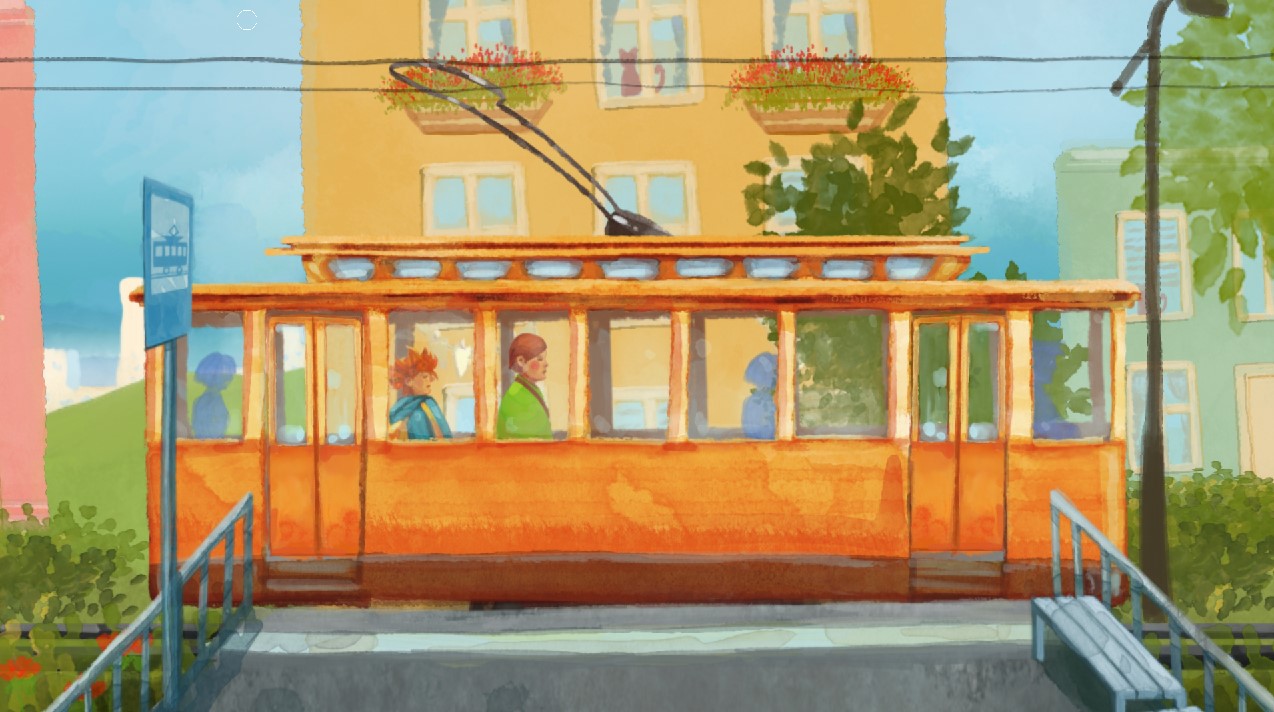 Opening the doors at the first stop, so that the boy and mom come inside. The boy will get tired, what pet wants, and mom, no pet, but she should go on a diet.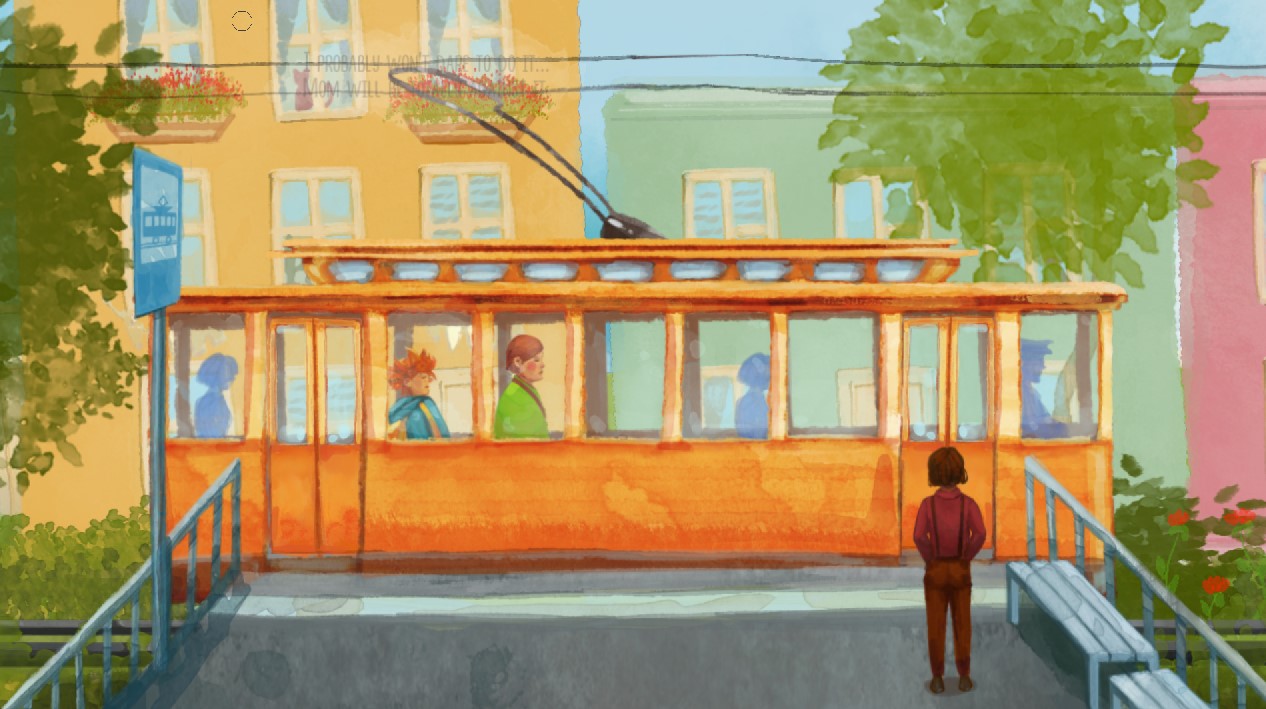 We stop at the next, where the young man awaits us. He will be nervous, that is afraid to meet a girl. THEREFORE, WE WILL SKIP ALL STOPS WITHOUT PAINTED PASSENGERS, иначе парень перепугается и выскочит на остановке.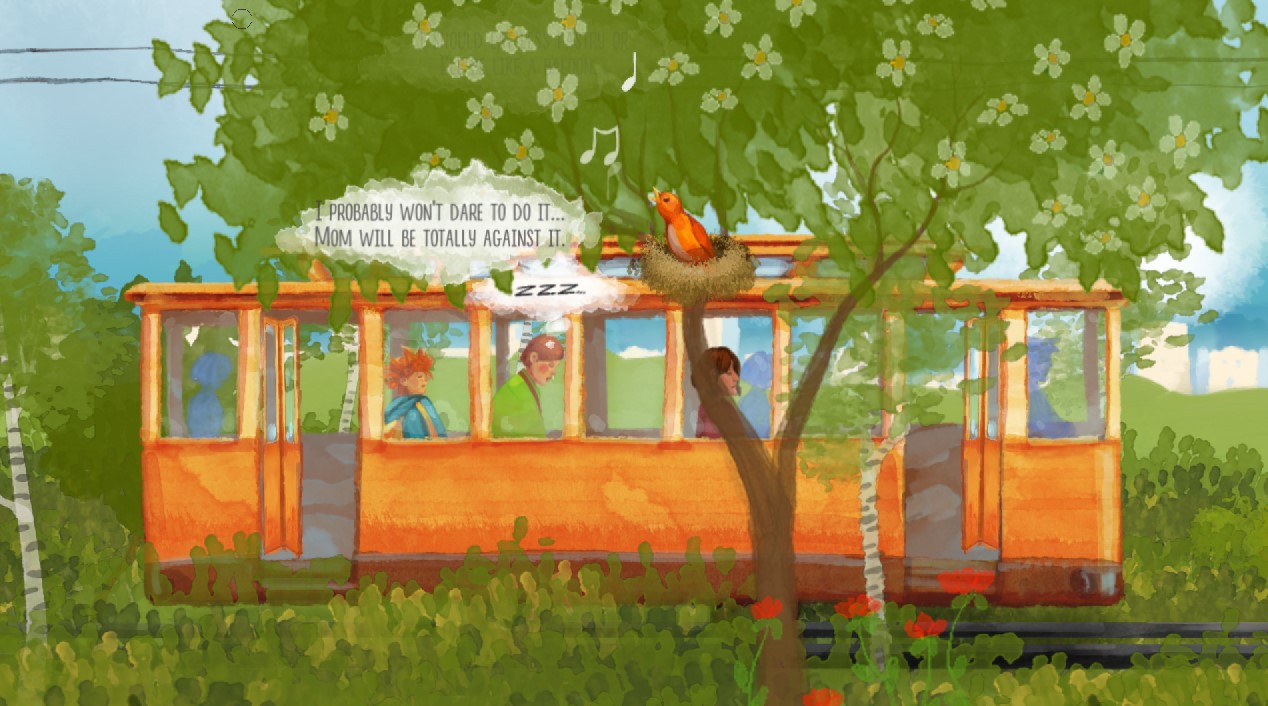 НЕ ТРОГАЕМ ЗВОНОК, а то птичка улетит. Нам надо тут встать и открыть двери, чтобы мамашу склонило в сон.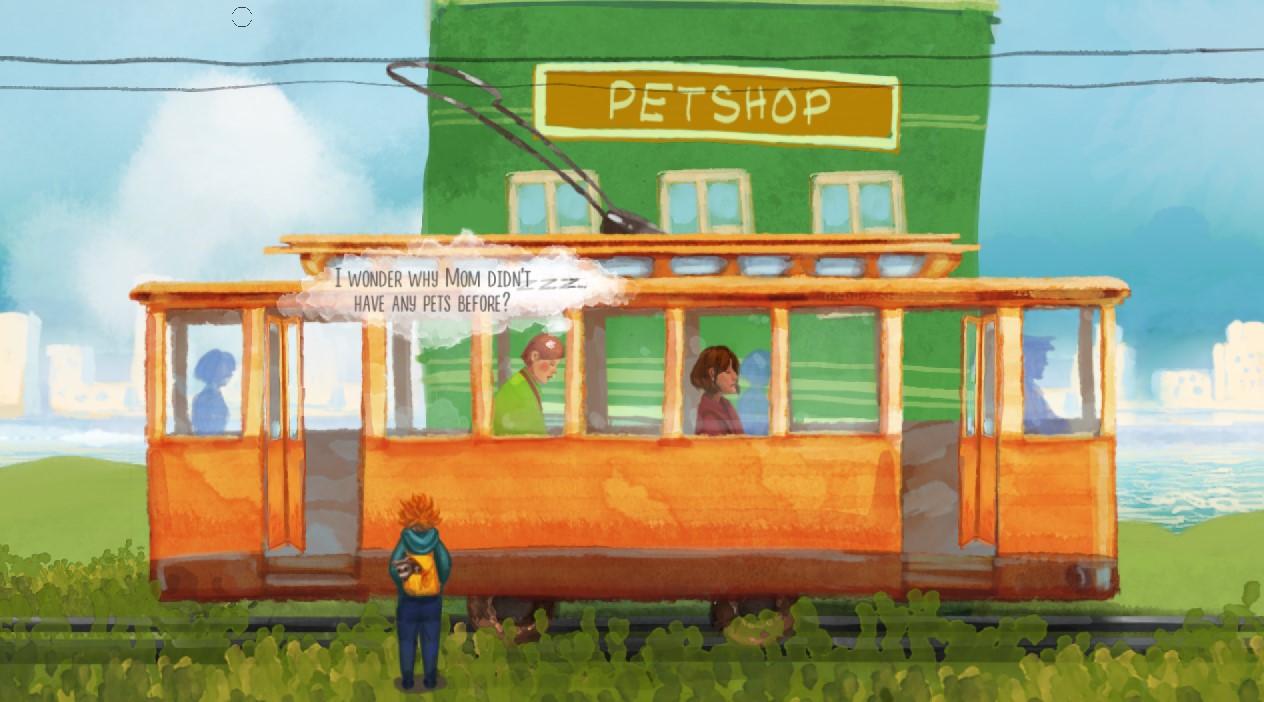 Теперь можно встать у зоомагазина и открыть двери, мальчик купит себе питомца, wait, чтобы сел обратно, закройте двери и трогайтесь.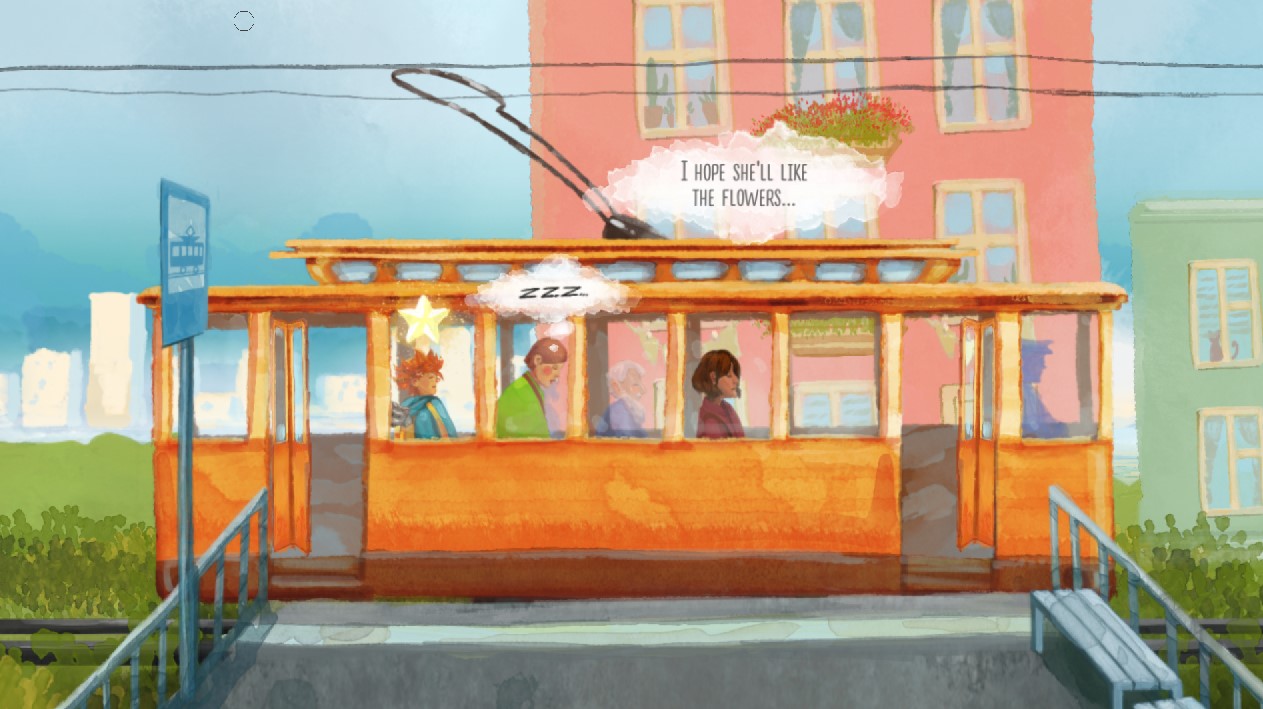 Открываем двери на остановке с дедом. Дед будет ныть про свою жизнь, как ему всё надоело.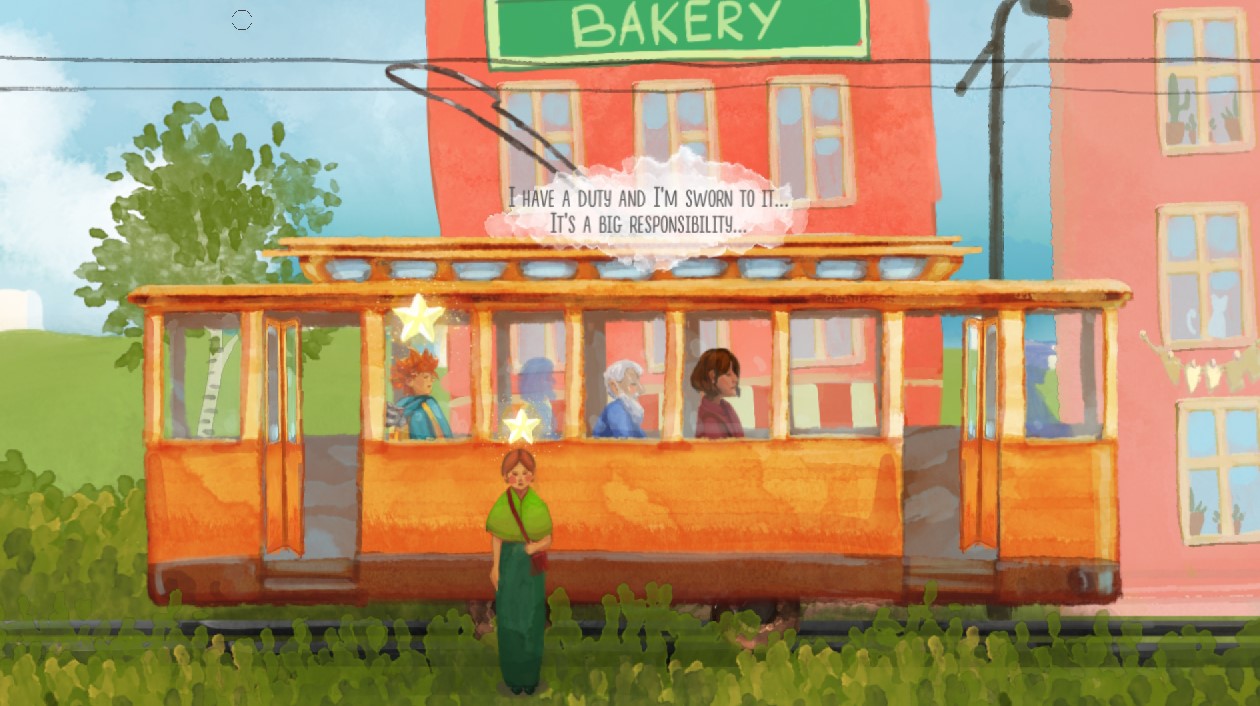 Тренькаем звонок, чтобы мамаша проснулась, останавливаемся и открываем двери у пекарни, мамаша решает здесь остаться, к чертям диету.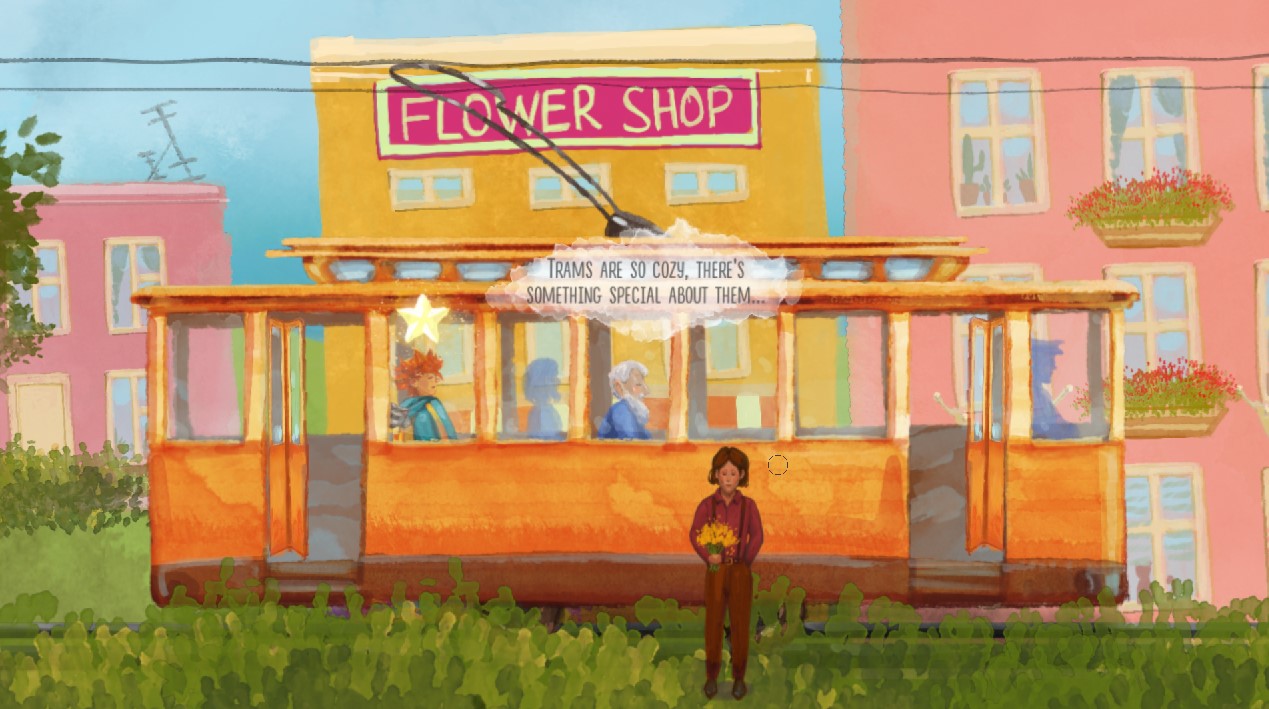 We stop and open the doors at the flower shop, the boy will buy flowers, but won't stop worrying, so close the doors and drive all the way to the stop with the girl, otherwise he will jump out with flowers.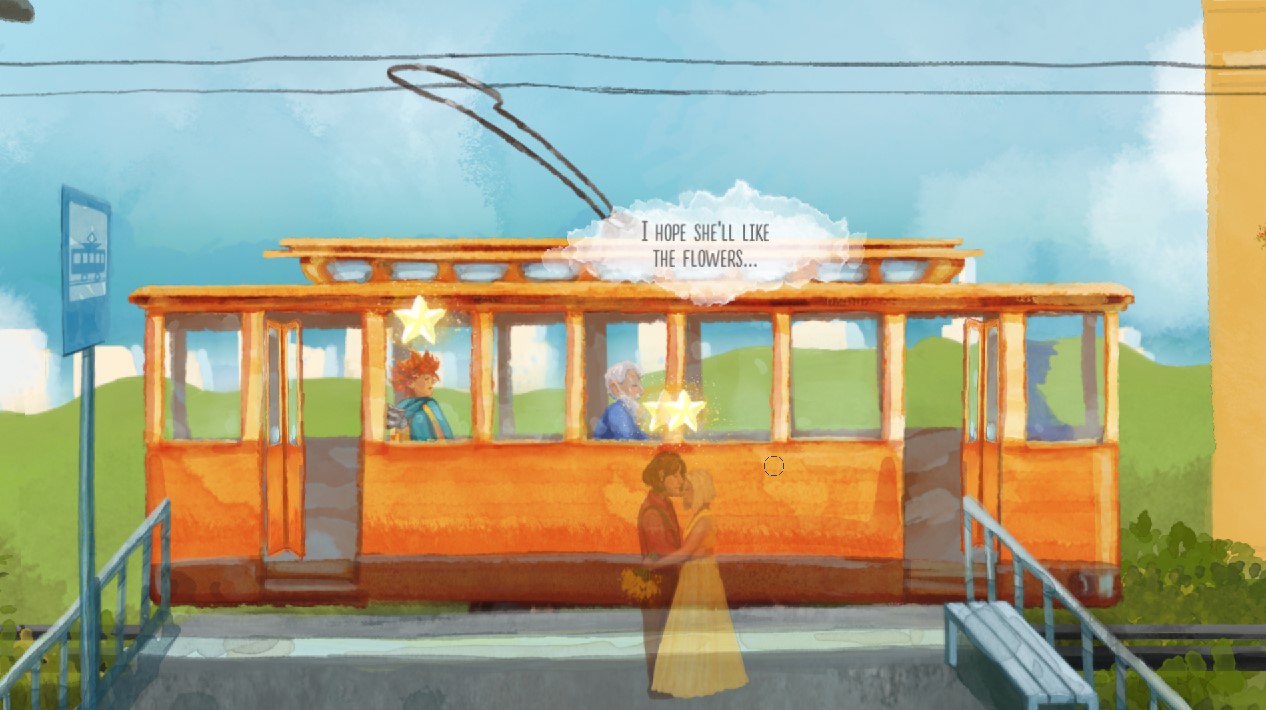 At the bus stop with a girl, a guy gets out and they have love. And the girl doesn't need more. We close the doors and go to the depot.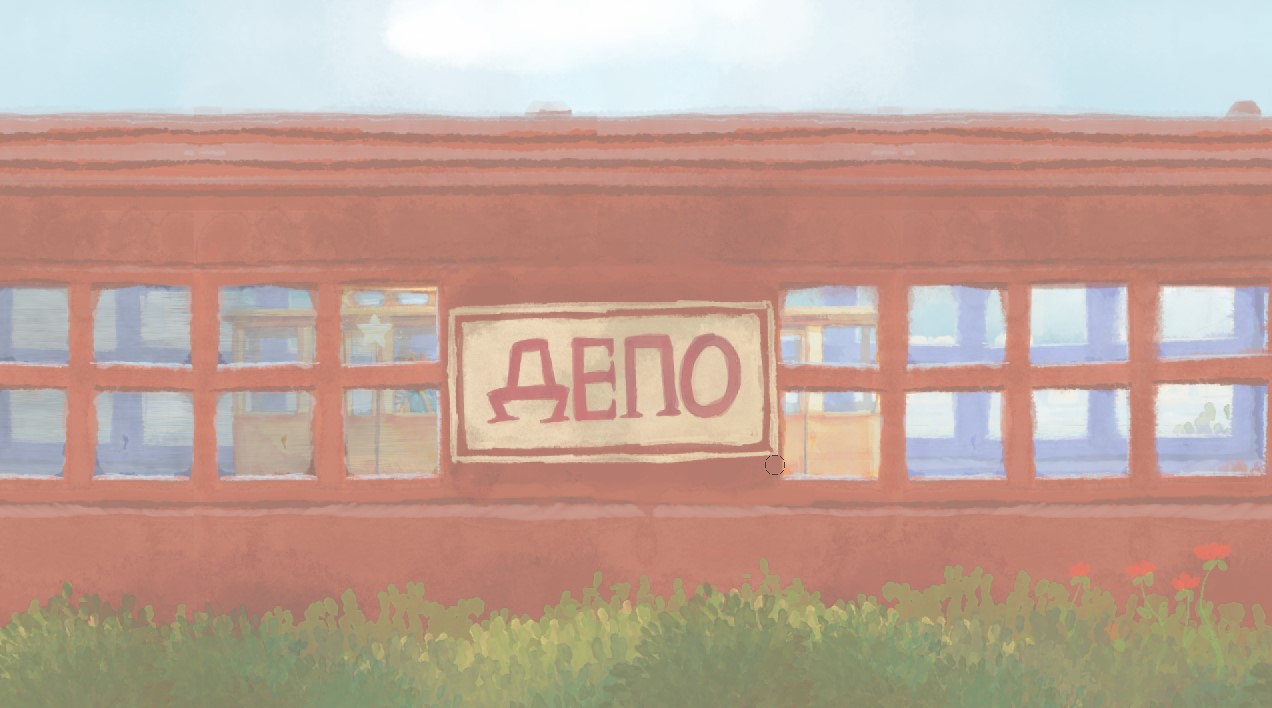 Grandfather decides, that his dream came true – become a tram driver in the future. That's all, everyone is happy.
The alleged ending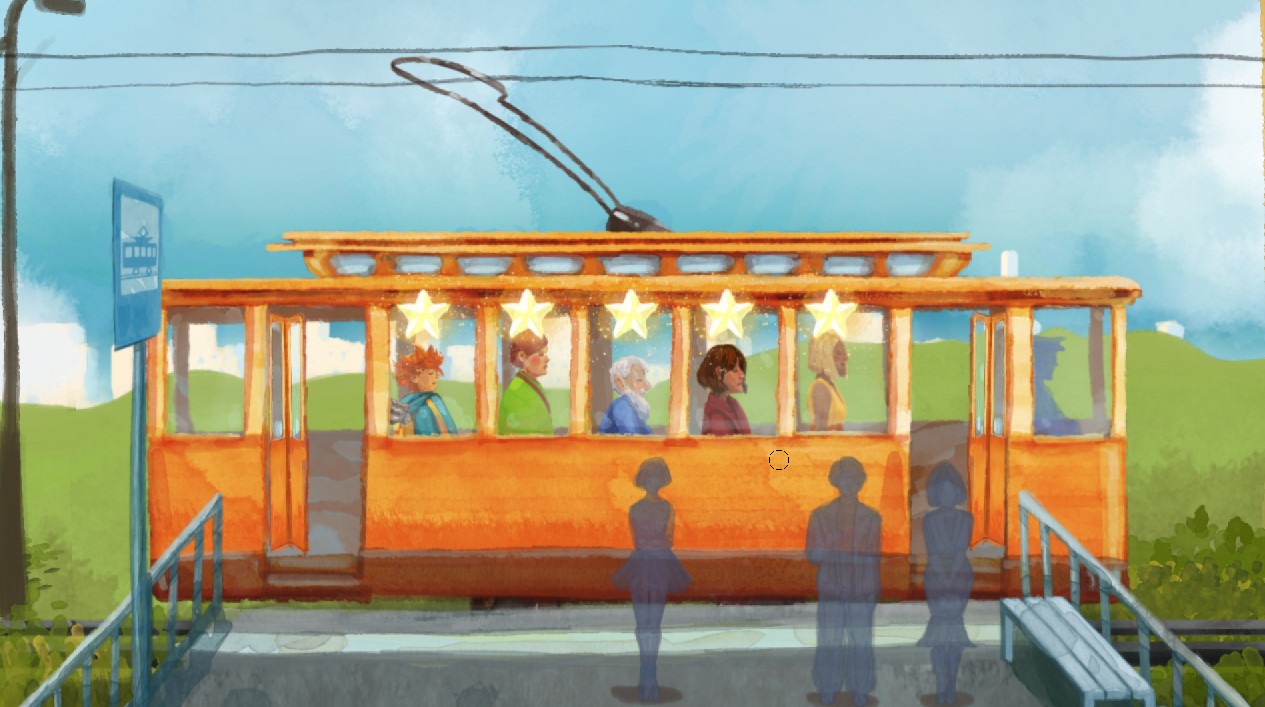 Once all dreams are fulfilled (we have it right on the second day), stop at all stops and collect all passengers (especially with dreams fulfilled). Gray pieces will come in and go – they are not important, our heroes will remain until the very end.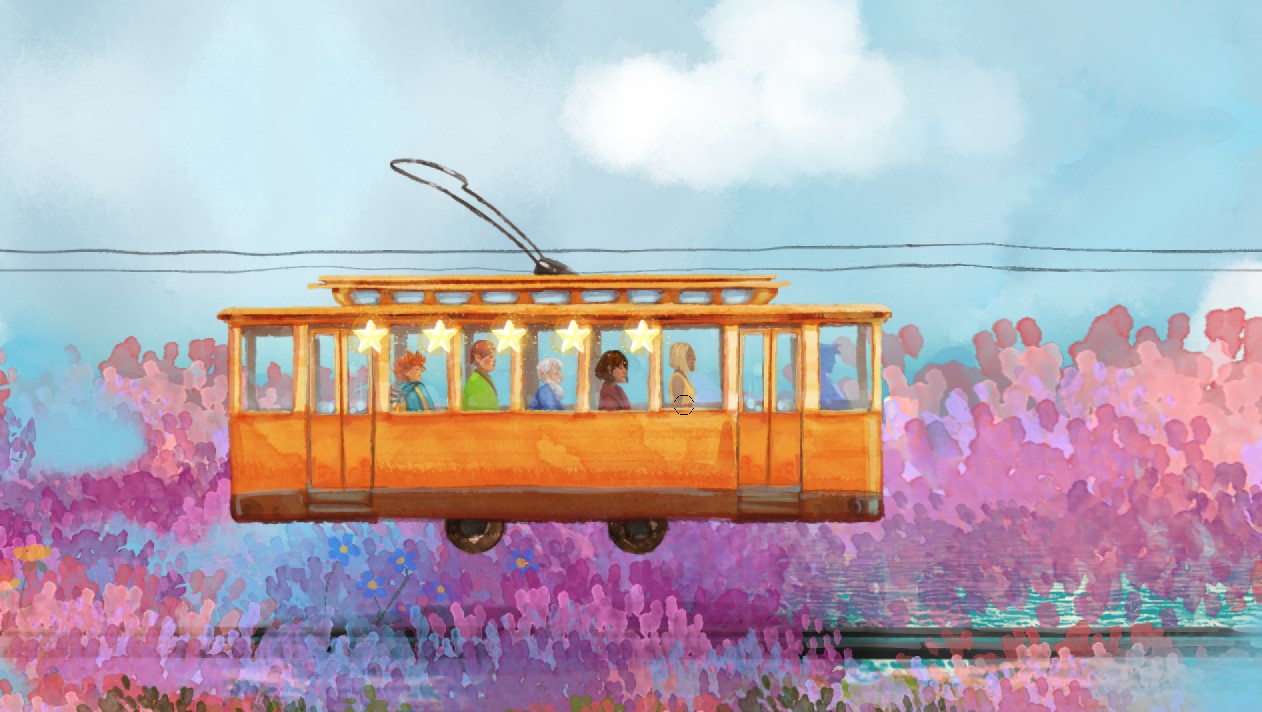 However, the tram will not stop at the depot., but will go further through the beautiful bushes.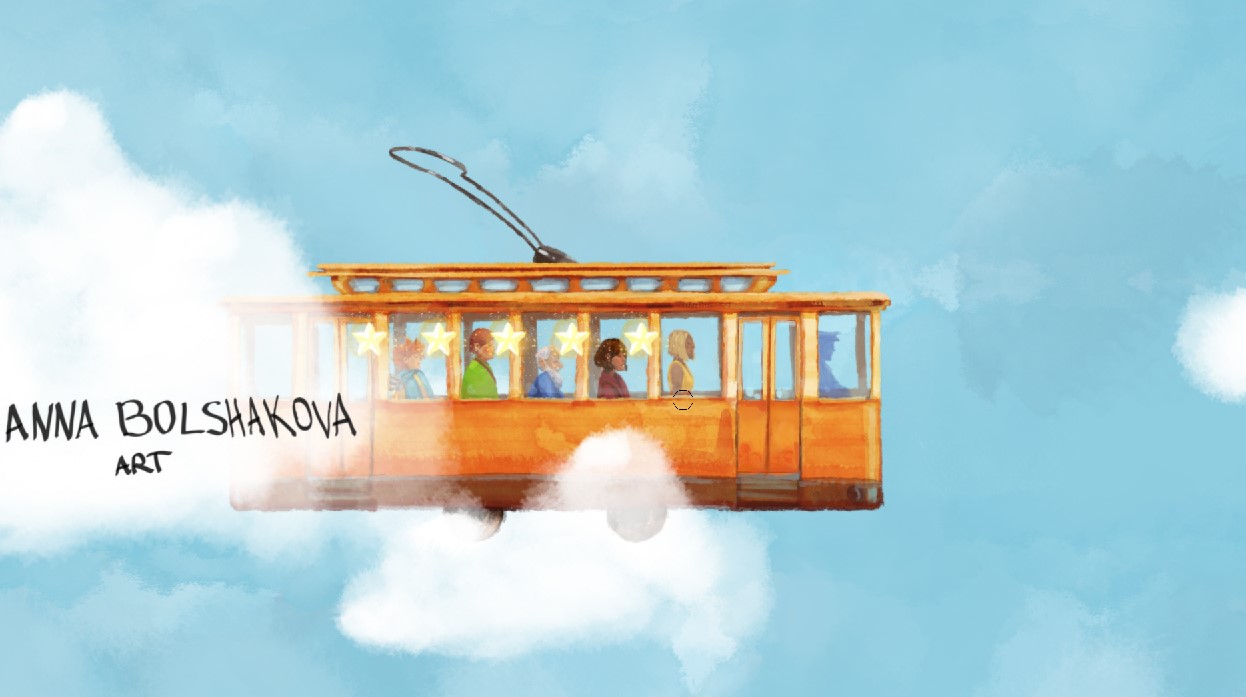 And then suddenly it soars up to credits and an endless ride.
(you can build metaphors, that all the passengers and the driver went to heaven, but we will not)
Bug ending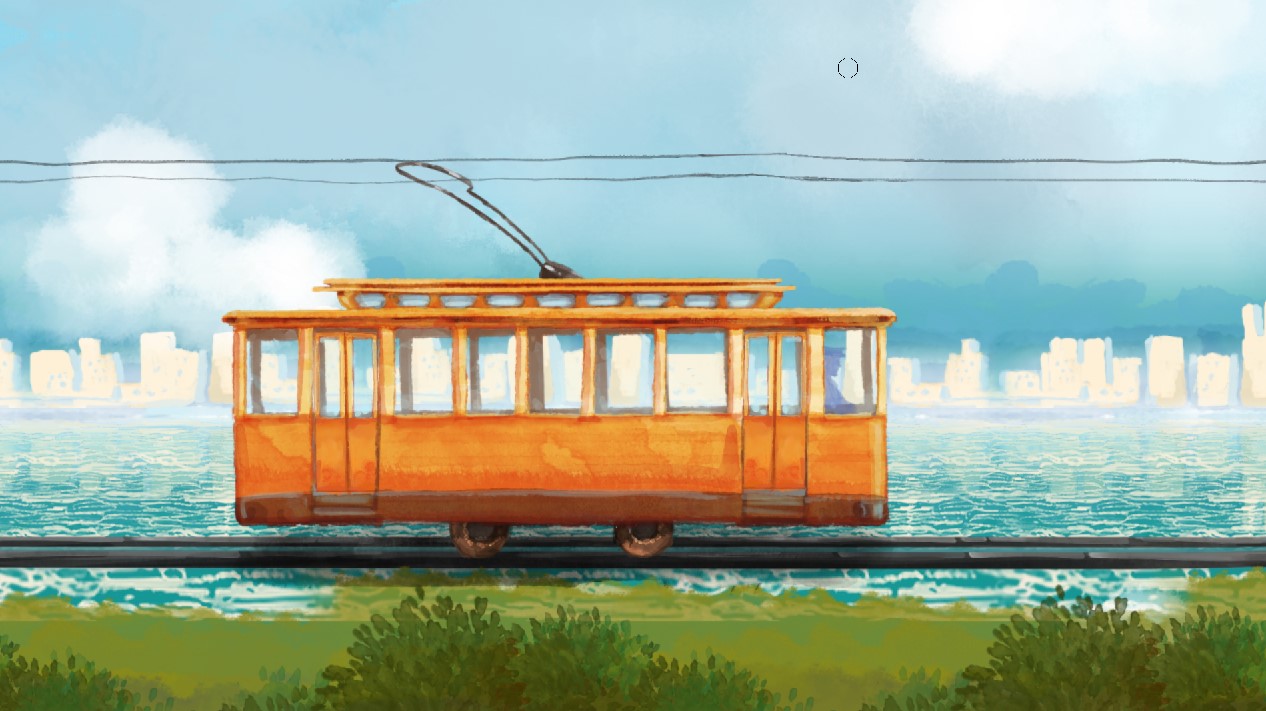 Or maybe on the second day (Well, or after all dreams come true) just drive by everyone.
The authors clearly did not expect this., therefore, the tram also passes through the depot and the day does not change, but instead of endless skies and credits, we get an endless ride with endlessly looping music. A kind of purgatory for naughty tram drivers