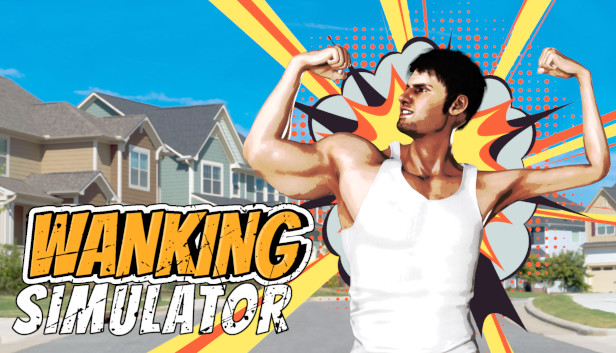 A more detailed explanation of achievements and how to get them.
1. Anthony Fapua

Knock out 3 people at a time.
2. The

Die for the first time.
3. Beginner Wanker

Jerk off on 50 person in one game.
You can jerk off to knocked out people, for this you need to go up and press Caps Lock.
4. Mike Fapson

Knock out 200 person per game.
5. Medicore Wanker

Jerk off on 100 person per game.
Continuation of achievement # 3.
6. It's all over

Complete all story chapters..
7. Investigator

Collect all secret items.
Scattered throughout the town 5 large rolls of toilet paper. Explore the area and homes. Don't forget to look at the rooftop of the school and church. In general, finding them will not be difficult..
8. Gladiator

Hold out 5 waves in mode – Arena.
First, turn on Caps Lock right away, jerk off to defeated enemies to accumulate mana.
By clicking on Q in spells, it is advisable to choose magic that restores health. Use magic on R.
Try to back up and kick in F.
If you see a large concentration of enemies around you on the map, use magic hit on the ground – F in a jump.
Collect money and boxes around the arena, there are throwing weapons in the boxes, use on G, and feel free to buy useful elixirs from the merchant.
9. No challenge for me

Need to complete 5 sets of tests in the allotted time.
In general, the tests are not very difficult and are quickly passed.
10. Parkour Master

Pass the 5 parkour levels killing everyone and not dying.
Super run – double-click on Shift.
Double jump – double tap on Space.
To go to the next level you need to find a small pedestal, and before that kill everyone.
You shouldn't have undertaken this achievement, madman.
From L1 WOLF