Introduction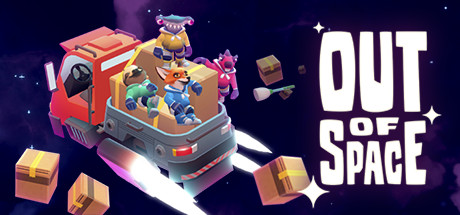 Number of achievements- 26
Difficulty of the game – 4/10
Time for 100% – 14-20 hours
Some of the achievements can be completed only after they appear in the list of challenges. (For example, the achievement with buckets). Completing achievements unlocks the purchase of certain items in the store.
Achievements

Moving Out
Complete the Tutorial
Take training, learning how to put batteries, eat, relax, wave a mop.

Quite a nomad
Play 3 Matches

Not the best place yet
Play 8 Matches
Play 3 and 8 matches online or offline. Winning is optional, it is enough to end the match with victory or defeat.

Hey, roomies!
Play an Online Match

I wanna live alone!
Start a Solo Match
Play a match online / offline. There are very few players online, so stock up on a friend to play.

Bachelor's apartment
Win a match in a Small Ship.
Complete Small Ship. Unlocks after completing training. Ask 6 rooms.

Family apartment
Win a match in a Medium Ship.
Complete Medium Ship. Unlocks after passing a small ship. Supply food in 9 rooms.

Our first house
Win a match in a Large Ship.
Pass the big ship. Unlocks after passing a medium ship. Illuminate 12 rooms.

Work, work
Build 50 pieces of furniture.
Place 50 pieces of furniture (purchased or from ship rooms).

Think about the environment!
Recycle 250 Items.
Recycle 250 items. You can recycle everything except the bucket and the broom..

Over Cooked
Cook 40 Aliens.
To cook 40 aliens in the microwave. She comes across at levels starting from the average ship and is available for purchase after obtaining one of the achievements.

Power Up!
Activate 100 Rooms with a Battery
Activate 100 battery rooms. Activate the same room for 1 the match won't work, counts as 1.

Well furnitured house
Spend over 4000 in the Shop.
To spend 4 thousand in the store. Ways to make money: exercise bike (4 money every few seconds) food processing (pumpkin, aliens, cooked food), garbage recycling (6), items (3-20).

Unusual way: No cooking
Win a match without cooking any meals, not even once. Ship size: medium or large.
Pass a medium or larger ship without a microwave.

Unusual way: No resting
Win a match without comfortably resting. Sleeping on the ground is allowed, unless you actually care for your dignity. Ship size: medium or large.
Pass without resting on chairs, sofa, beds. You can rest when falling to the ground from fatigue and using indoor plants.

Unusual way: Less shopping
Win a match without purchasing any appliances that require energy to function, including the Cleaning Robot. Ship size: medium or large.
Complete without purchasing items, requiring energy to work. (Cycling simulator, microwave, refrigerator, mixer, etc.)

Unusual way: No killing
Win a match without killing any aliens or throwing them into space. Cleaning their eggs is acceptable! Ship size: medium or large.
Complete without killing aliens. (May not be thrown overboard and placed in a recycler). Table for 10 accommodates 3 enemies, refrigerator – 20 enemies.

Unusual way: No showering
Win a match without using the shower yourself or to help others. This doesn't smell good at all. Ship size: medium or large.
Pass without taking a shower. (Play solo just in case, do not put shower and washing bot).

Shooting Stars
Throw a cocooned friend into space.
Throw out a friend, in a cocoon overboard or in a processor.

Fully stocked
Fill a refrigerator with only cooked food.
Cook in the microwave 20 pumpkins / aliens and place in the refrigerator.

Better safe than sorry
Own five buckets in a single match.
Buy 4 buckets in addition to the starter software 40 money.

Do Not Starve
Win a Weekly Challenge

The Slims
Win 3 Weekly Challenges

Storage Not Included
Win 5 Weekly Challenges

Mixers in a Dangerous Spacehouse
Win 8 Weekly Challenges

Alien Goo Cleanup
Win 11 Weekly Challenges
Pass the 1/3/5/8/11 weekly challenges. Translating the date on a computer won't help. Updated on Wednesday or Thursday. Always pass on a large map.