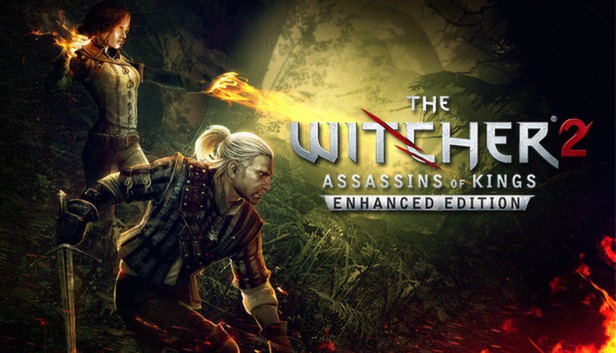 This guide will show you two ways to complete the achievement "Miser"
The first way – "Honest way"
The name of the method speaks for itself. Save from the very beginning of the game, until the very end.
Try to complete all side quests, that the game offers you, loot all chests and crates, which you will find, spend orens just for that, what is really needed and important. This achievement is best performed on Easy difficulty., so as not to worry about improving weapons and armor, as well as buying alchemical ingredients and craft components. Towards the end of the game, you should have accumulated a fair amount of orens, (Remembering your adventures in the pirate version of the game, then by the end of the game I had about 7-8k orens, but then I did not think about any achievements yet), but if they are still missing, then save and sell all your belongings to the merchant. If this was not enough, then it remains only to sympathize.
Second, dirtier way, or what I called him – "Lazy way"
The easiest way to do this is in the second chapter. (because I said so), never mind, which way did you go, Roche or Iorveta
The essence of this method is, so that "couple" once to win in a fight on hands.
In the chapter for Roche, this quest will be called "Fist fight: Kaedwen Camp", and in the chapter for Iorvet "Fist fight: Vergen".
Now to the point. Let's analyze only the fist wrestling in the Kaedwen camp. (Because Iorveth's path I never really chose, yes, and there is no such desire, but maybe later I will supplement this guide with screenshots from fist wrestling in Vergen (But in principle, you can figure it out without them., if you just give a tip, let's see in short))
So here, in the Kaedwen camp, Specifically, at the top of it, by the fire, sits Adam Pangratt, who will become our assistant in this matter. All that is needed – is to challenge him to a fist fight, but first you need to defeat three more rivals, on which Adam will give a tip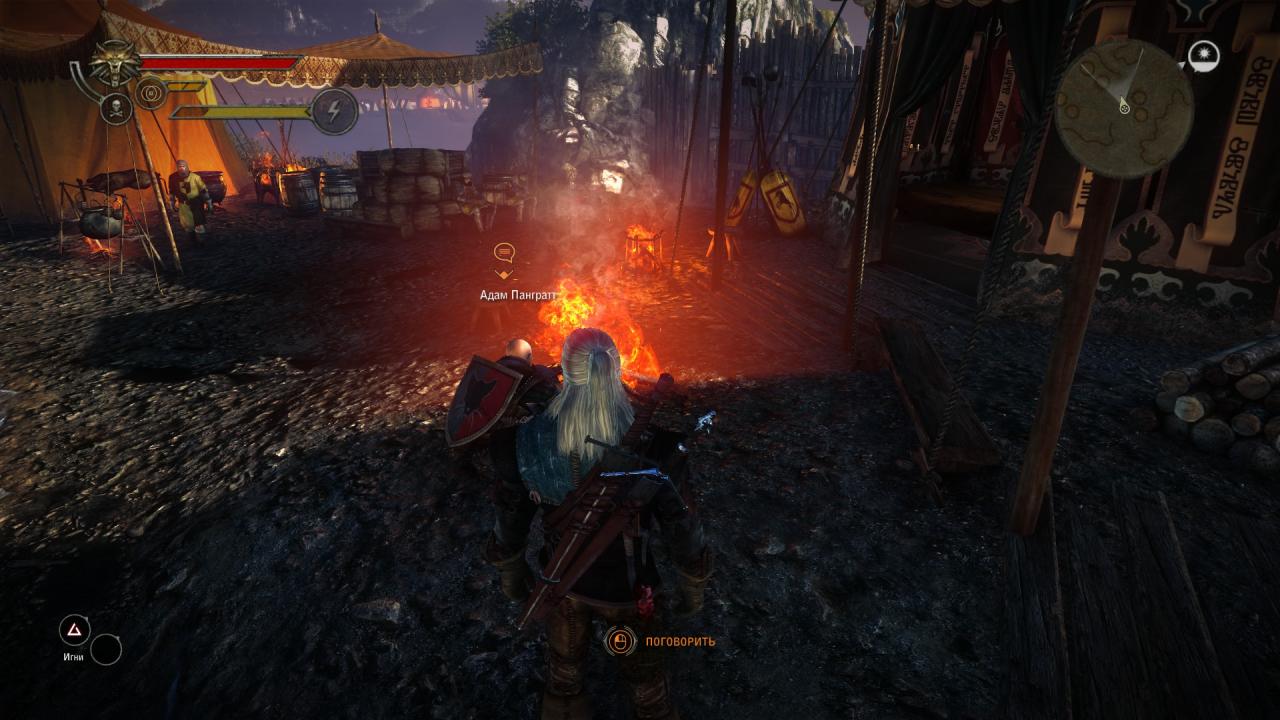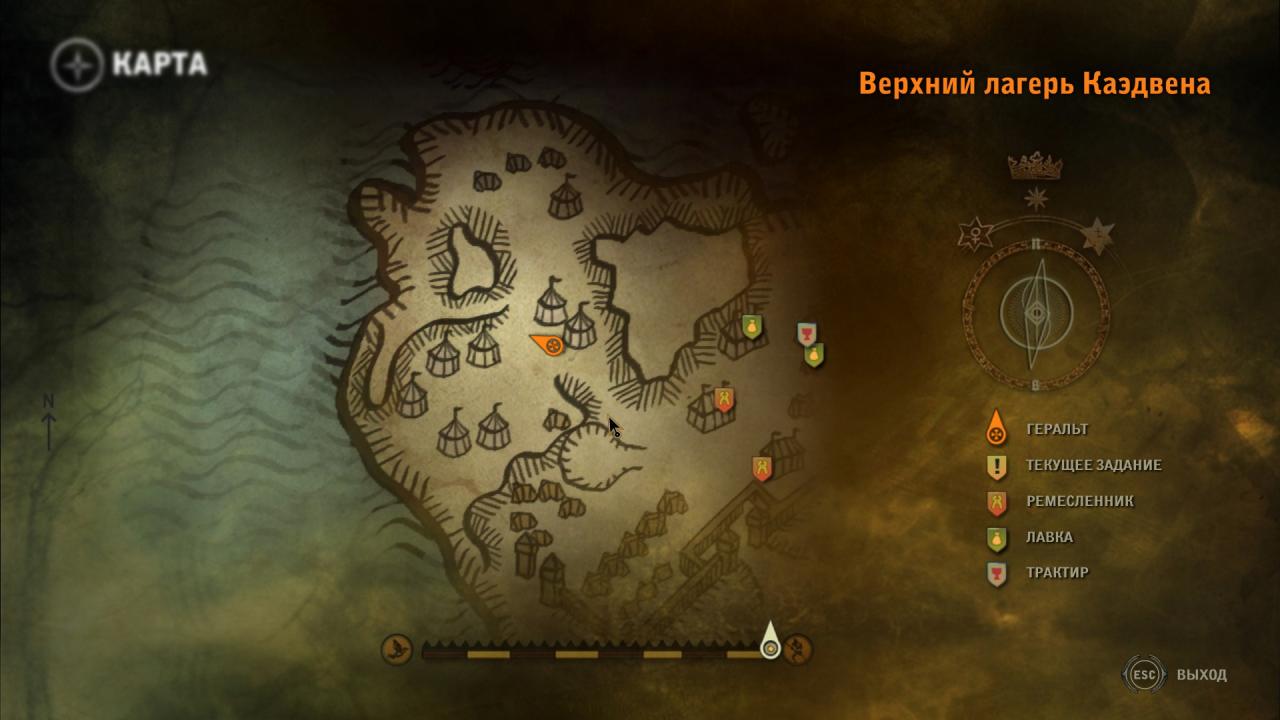 After defeating three rivals, we return to Adam and challenge him to battle and make the maximum bet.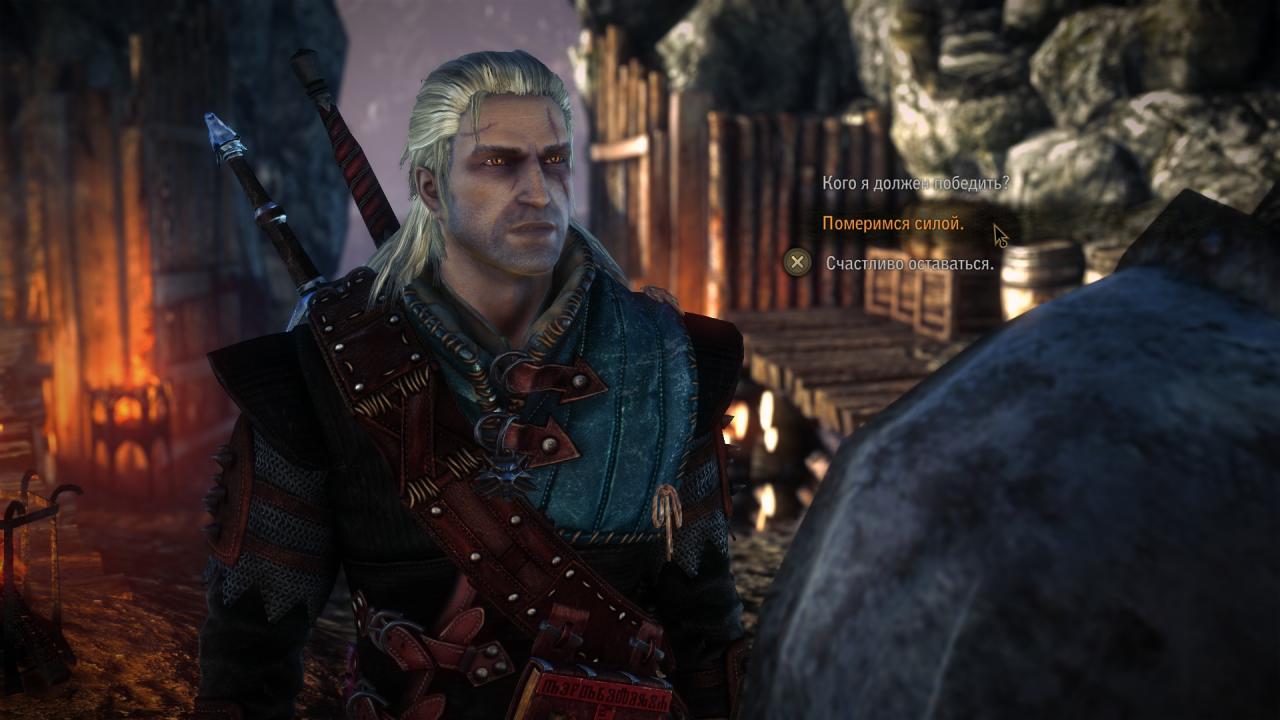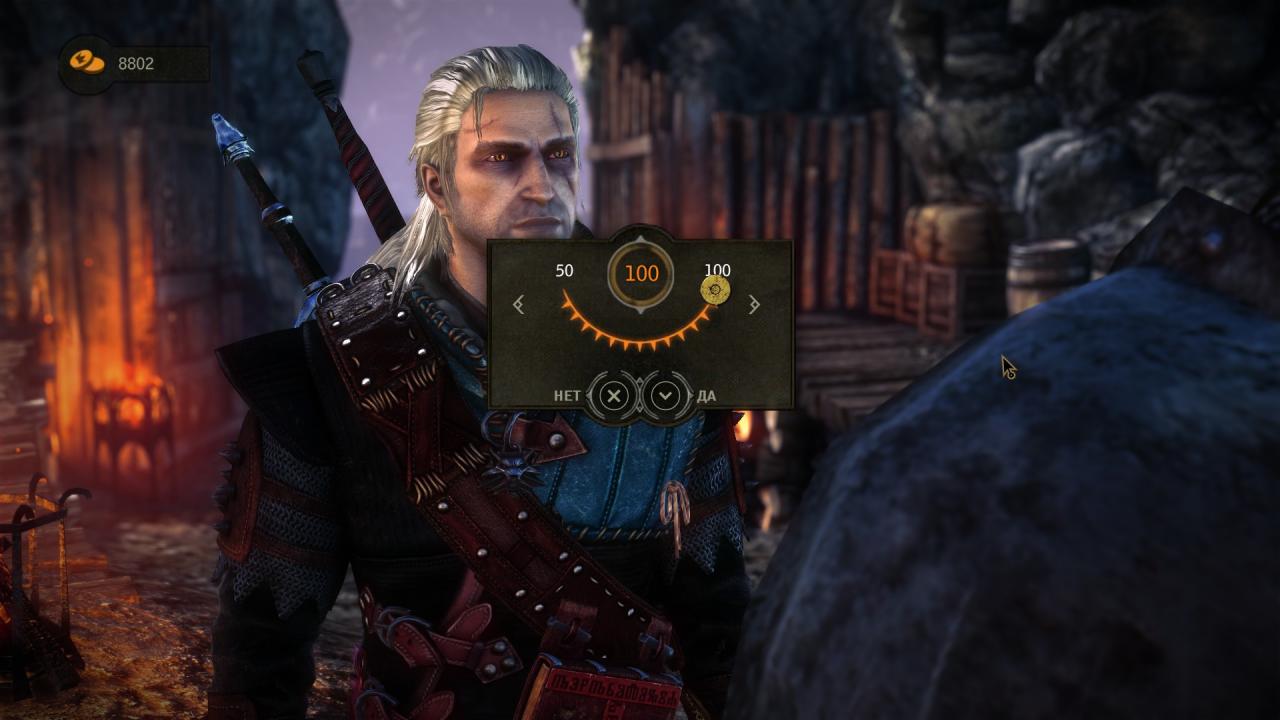 After the first victory over Adam, he can be called to battle an unlimited number of times (Basically, like other rivals, I don't know why I am writing specifically about Adam, probably because he makes the most money, but not the point)
so, challenge Adam and defeat him so many times, as much as you want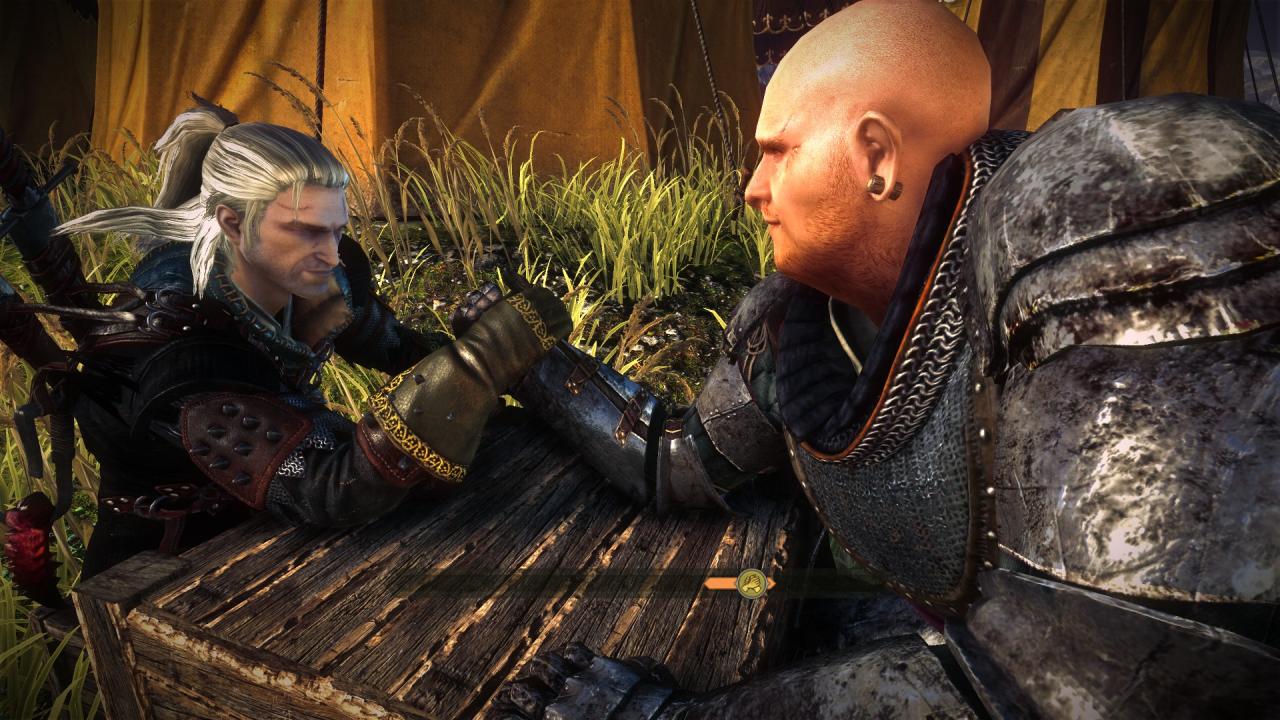 Such a joke can be performed both when playing dice and in fight club in the first chapter..
I do not know, did the developers conceive, or just overlooked, but just in case I will write this method as "Dishonest"