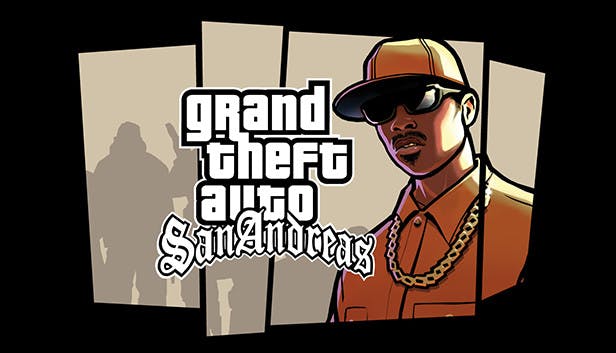 Grand Theft Auto San Andreas All cheat codes
Weapons and add-ons for SJ.
Weapons and tracing
KJKSZPJ – set of weapons number 1 (for about)
LXGIWYL – set of weapons number 2 (for a beginner)
UNDERSTAND – set of weapons number 3 (for psychos)
HESOYAM – armor, health, $250.000
ASNAEB – clear your wanted level
OSRBLHH – +two wanted stars
SJ add-ons
SZCMAWO – suicide
BTCDBCB – make cj fat
KVGYZQK – make cj thin
JYSDSOD – make cj a muscle
CIKGCGX – Beach party (clothes)
AFPHULTL – ninja theme
BEKKNQV – magnet for girls (clothes)
JHJOECW – big hare jump
LFGMHAL – mega jump
BAGUVIX – endless health
CVWKXAM – endless oxygen
AIYPWZQP – get a parachute
AEZAKMI – you are never wanted
LJSPQK – your wanted level – 6 stars
(does not work, if the code AEZAKMI is activated)
IAVENJQ – mega blow
AEDUWNV – never hungry
MUNASEF – mode – adrenaline
OGXSDAG – maximum respect
EHIBXQS – maximum attractiveness
Transport and additions to it.
AIWPRTON – get a tank (Rhino)
THREATS – get a military helicopter (Hunter)
JUMPJET – get fighter (Hydra)
AKJJYGLC – get an atv (Quad)
URKQSRK – get maize (Stunt Plane)
AMOMHRER – get a trailer with fuel (Tanker Truck)
EEGCYXT – get a bulldozer (Dozer)
KGGGDKP – get a little air cushion (Vortex Hovercraft)
AGBDLCID – get a big buzzy jeep (Monster)
CQZIJMB – get old racing car (Bloodring Banger)
JQNTDMH – get a little jeep (Rancher)
PDNEJOH – get a racing car 1 (Racecar)
VPJTQWV – get a racing car 2(Racecar)
AQTBCODX – get a coffin wagon (Romero)
KRIJEBR – get limousine (Stretch)
RZHSUEW – get golf car (Caddy)
UBHYZHQ – get a garbage truck (Trashmaster)
CPKTNWT – blow up all the cars
XICWMD – make all cars invisible
PGGOMOY – perfect control
YLTEICZ – aggressive drivers
ZEIIVG – all traffic lights are green
IOWDLAC – all cars are black
LLQPFBN – all cars are pink
AFSNMSMW – flying boats
BGKGTJH – only cheap cars drive through the streets
GUSNHDE – only expensive cars drive through the streets
FVTMNBZ – only rural cars drive around the city
RIPAZHA – cars fly
JUMPJET – get Hydra
KGGGDKP – get Vortex Hovercraft
JCNRUAD – explosion (Smash n' Boom)
COXEFGU – all cars have nitro boosters
BSXSGGC – cars fly off on impact
AIYPWZQP – get a parachute
YECGAA – get Jetpack
OUIQDMW – full ammunition while driving
THGLOJ – reduced traffic on the streets
SJMAHPE – recruit someone (9mm)
BMTPWHR – rural machines and nps
VKYPQCF – all taxis have nitro
NCSGDAG – maximum weapon skill
VQIMAHA – maximum driving skill ( and the pilot )
Weather and time management.
Weather
AFZLLQLL – sunny weather
ICIKPYH – very sunny weather
ALNSFMZO – cloudy weather
AUIFRVQS – rainy weather
CFVFGMJ – fog
OFVIAC – orange sky (21:00)
MGHXYRM – storm
CWJXUOC – sand storm
Time
YSOHNUL – speed up time
PPGWJHT – accelerated play
LIYOAAY – slow play
XJVSNAJ – always midnight
Related Posts: