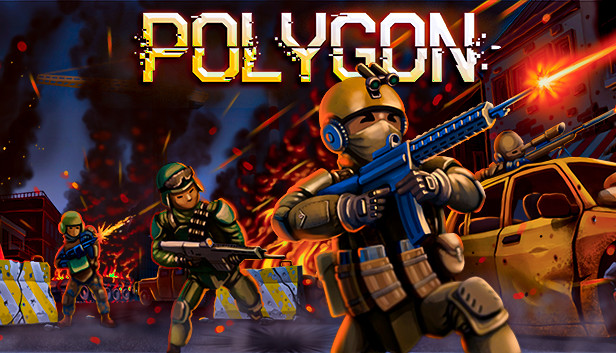 I'll tell you about such weapons, like the AK-47, M14, M16, AK-12 and SCAR-20, as well as about sights.
My opinion
I'll be honest, which in my humble opinion, AK-47, issued at the beginning, pretty good choice and especially if you hang a collimator, but not imba! You can get used to shooting with a Kalash either right away, either for 5 skating rink for sure, while the M16 and M14 have completely different recoil in comparison with the subsequent guns. M16 hits more accurately – Yes, but the damage is lower. And the M14 beats more accurate and more powerful than the previous ones., but the rate of fire of the single-mode carbine makes the game, strange as it may seem, sniper rifle game. I sat down on the high ground and raced frags in my back, because there are not too many chances to win face to face with the enemy. I also want to notice, which again in my opinion, M16 has a very uncomfortable front sight or rear sight (I do not remember, how is it right), therefore I highly recommend saving up for sight (the cheapest, otherwise they do not differ in multiplicity, but they fight money, how not to yourself). so, comparing many characteristics of the weapon, currently available, my choice fell on SCAR-20! Yes, cartridges in the magazine АЖ ON 10-12 LESS compared to predecessor and subsequent automatic rifles, but accuracy and damage do their job. Learn to play a little and the first places in the rating are provided.
!THIS IS ONLY MY OPINION AND YOU HAVE A RIGHT NOT TO AGREE!
IF 47: you have to start somewhere?
M16: if you want to hit more often, what to kill.
M14: see the head? TAPAY!
AK-12: if you want the same Kalash, just more precisely.
SCAR-20: if you consider yourself a god – your choice!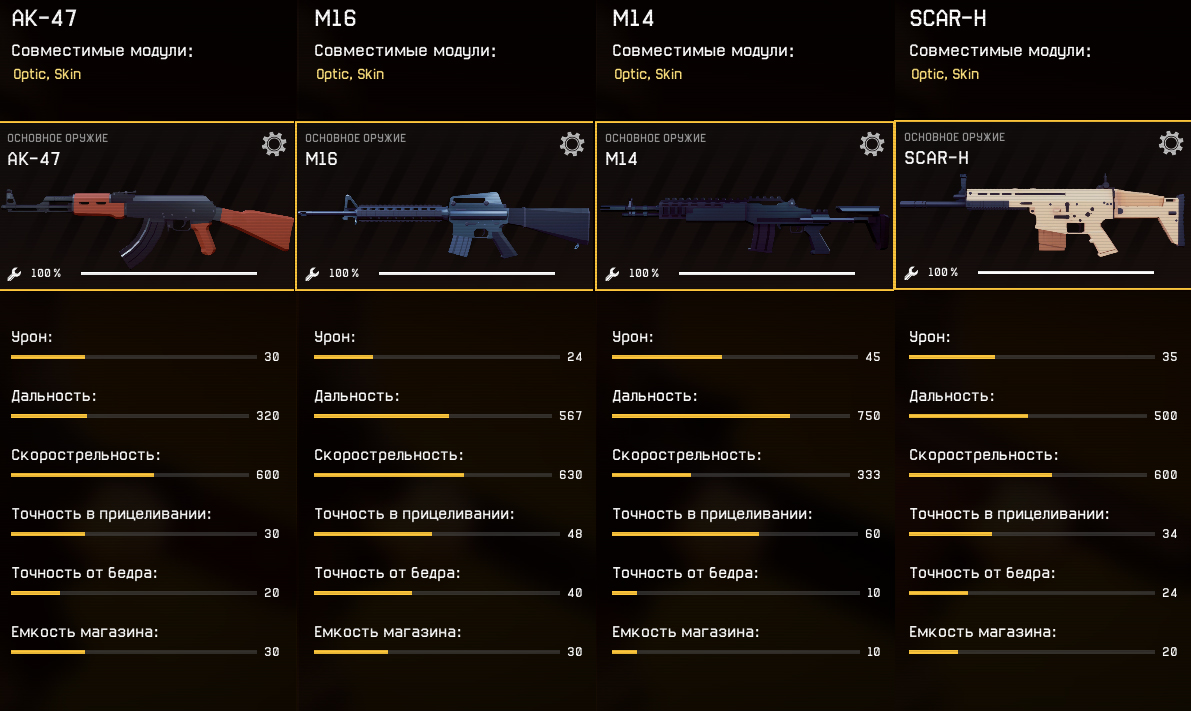 Sights
The game has multiple scopes: collimator (point), holographic (dot in a circle), ACOG (reticle with a triangle instead of a crosshair) и PSO-1 (reticle with standard crosshair.
Collimator, as for me the most ideal option IF YOU WANT TO PLAY AK-47, it is not placed on the rest. Cheapness and field of view make it the best choice.
Holographic , a good option since it is put on almost everything, and possibly for all weapons and is relatively inexpensive.
ACOG , but here it is already interesting! If you think, that buy akog and you will sit with your 4x scope, then you are wrong! In theory, the collimator sight has a magnification of 1x, and holographic 1.5-2x and there you can prove to yourself with a sense of self-hypnosis, what does he bring, but in fact there is no approximation (alleged balance). Now the question becomes whether it makes sense to take akogi and pso-shki? Especially not, only if you don't want a skin for sight. Akog and pso do not approach.
PSO-1, as a player with a 21st rank I declare, what did not reach him, but sure, that he is not worth his money, but if you can correct me in the comments.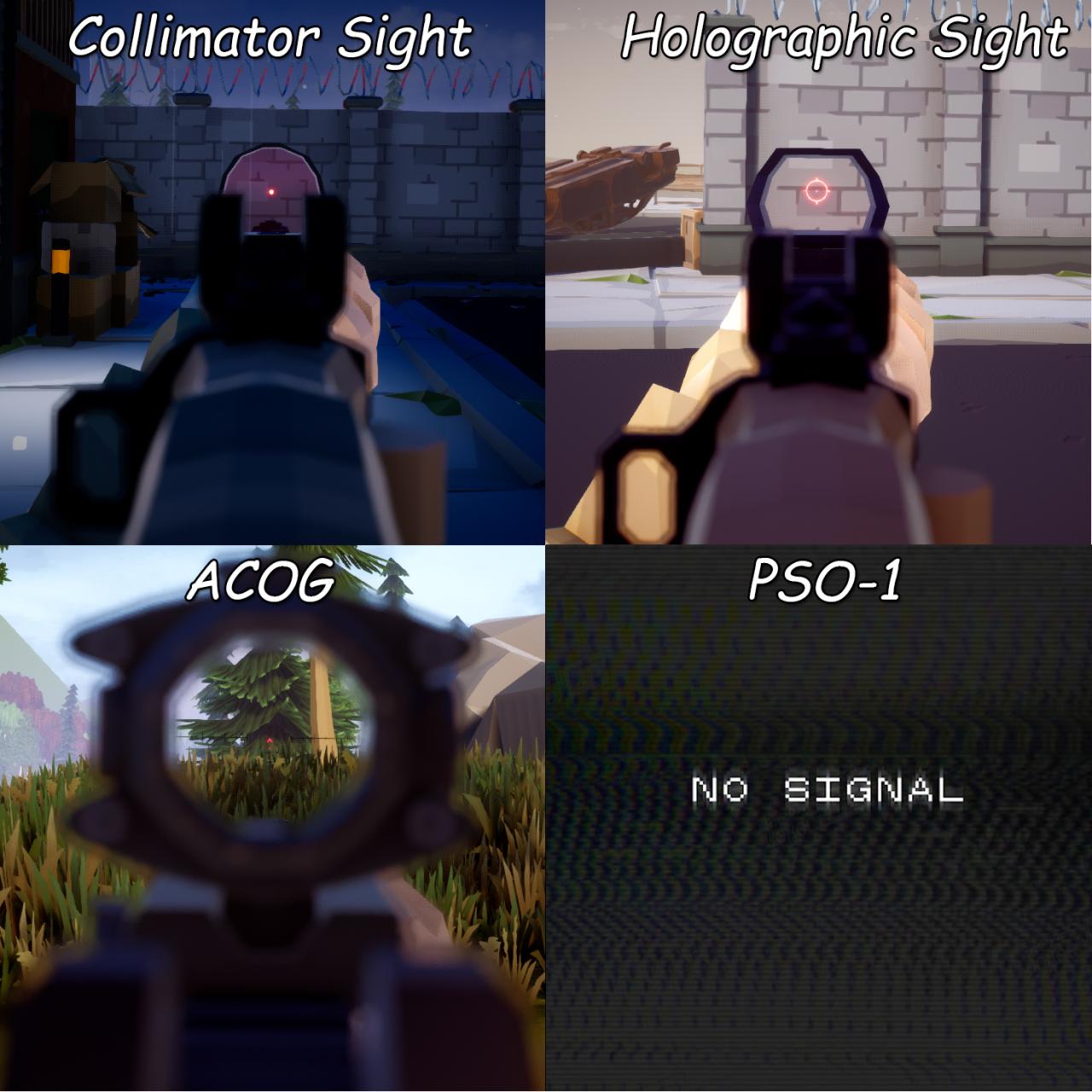 Related Posts: