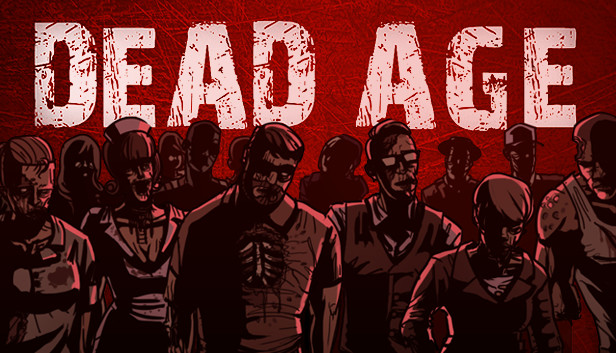 100% achievements in an honest way with the least number of playthroughs
Intro

Almost all the achievements of the game are cumulative and it is not difficult to complete them.. I only find it difficult to get different endings and trade deals, proposed by a hungry family. The gameplay is lengthy, therefore, it is not very pleasant to replay once again. Especially, for 100% result you need to complete the game at least 7 once and this is provided, that everything was done correctly and if the random number generator does not fail. There are no achievements related to the choice of difficulty level, so you can choose any.
About the achievements of a hungry family. Need to 4 share rations with the family in one playthrough and refuse 3 times also in one playthrough (or a few, but in one profile). The catch is, that an event with a family is very rare, therefore, I recommend counting how many times you gave them rations, and how many times have they refused. It may not work from the first playthrough. Random.
P.S. I also remembered… There was a difficulty in rescuing the townspeople 10 time. For this achievement, you need to go to locations as often as possible., without using skip days at the base. It is very difficult to obtain in one playthrough. Again, random.
Endings
Since achievements with endings are the most difficult, let's start with them:
Failed:
1) Failed 1. Open the early ending on 20 day.
Do not complete tasks, radio tower related.
2) Failed 2. Early Desert Ending.
Die at the hands of Dexter (on 34 day, after attempted evacuation)
3) Failed 3. Failed to reach the bunker.
Skip the sheriff's mission on 40 day (Don't go to the desert).
Successful:
1) Successful 1. Unlock the smallest successful ending.
Don't beat punks, get to the bunker, but don't go to the lab.
2) Successful 2. Finish the game and beat the punks.
Destroy the main punk camp before ending the game.
Can be done in conjunction with a successful ending 3.
3) Successful 3. Complete the game and save the world.
Walk to the lab with Terence.
Romantic:
1) An affair with Lydia.
2) Affair with Jennifer.
3) An affair with Larisa.
4) Unromantic.
Explanation: To open romantic endings, you must definitely complete the game. To do this, you need to reach the bunker, not later than, than on the 40th day. Romance endings with failed endings do not count.. So it turns out, what you need to complete the game 3 times for failed endings, 3 once starting a relationship with girls and 1 once ignoring their sympathy. And by the way, with several at once you can enter into an affair, but the final choice will decide, with whom do you want to spend the last day at the camp before evacuation.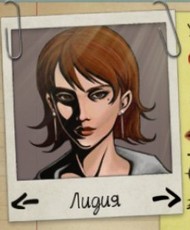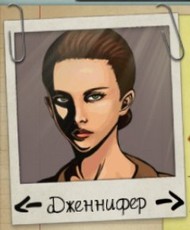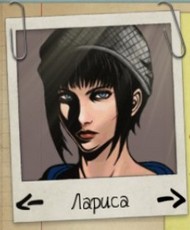 Locations and stages of the game
Access to locations opens as you progress:
Day 1. Arriving at the camp.
1) Camp
2) Highway (Day)
3) Highway (Night)
4) Forest (Day)
5) Forest (Night)
Day 21. Radio tower in the city (Here we perform the first failed ending.).
6) City (day)
7) City (night)
Day 34. Damage explosion after a failed evacuation (The second failed)
8) Desert (night)
Day 40. Get to the bunker / laboratory (The third failed).
Characters (edit)
Subject
(meeting at every playthrough)
1) Jamal (machine) 5101
2) Mason (shotgun) 1115
3) Sharon (pistol 7lvl) 1531
4) Terrence (machine 10 lvl) 5005
Secondary (random meeting)
1) Hank (bits) 1101
2) Lydia (pistol) 1101
3) Bill (shotgun) 0111
4) Liz (medic) (traitor) 0111
5) Mary (medic) 0111
6) James (machine) 1101
7) Larissa (engineer) 1101
8) Jennifer (shotgun) 0111
Hints
Economy
Instead of, to combine clips with cartridges, you can leave the last cartridge for sale to the merchant (for 1 tool). Very useful on high difficulty.
Improving weapons and armor
Select a repair kit and move the cursor over the slot with weapons / armor.
Mission betrayal
Whom to drive away correctly – Liz (nurse) (task with AK-47-2)
Fork to Rescue Missions
Either a nurse (Mary) or a group of survivors (James)
Leveling up skills after the first passage
It would be more efficient to spend challenge points before 5 lvla for each specialization (if enough). But primarily on the classification of ranged combat (soldier). Since the machine gives an advantage when starting a new game, as for me. Do not confuse with melee skill it refers to the guard.
Thanks for attention