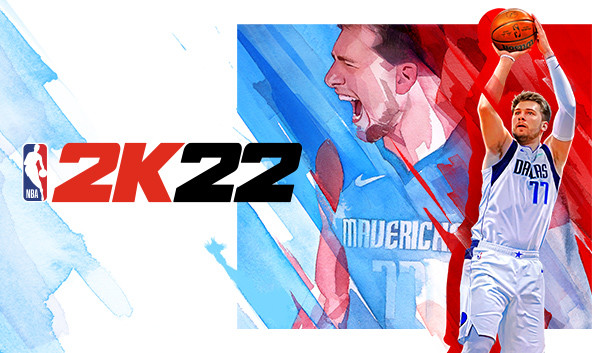 Badges are one of the key skills of the player, which define his personality. They not only improve one or another skill of the player, but also allow you to create unique gaming moments, aspects of which cannot be simply hammered into the attribute category, as certain badges are able to open access to more advanced animations.
Each badge (except for personality badges) there are four levels, namely bronze, silvery, gold and HOF (Hall of Fame). It is on the level of the badge that its effectiveness depends..
I propose to study all the main useful properties of badges, available in the game.
Completion badges (Finishing)
Acrobat - all types of acrobatic elements during an attack from under the ring receive a boost to successful implementation
Backdown Punisher - increases the chances of pushing your opponent with your back while playing in fasting
Dream Shake (new) -Improves the effectiveness of deceptive maneuvers from the post and increases the hit rate after using them
Dropstepper - Improves the efficiency of using dropstepps from a post
Fast Twitch (new) - increases the speed of implementation of lay-ups and dunks from a standing position to avoid contact with a defender
Fearless Finisher (new) - improves the skill of completing from under the ring with contact from the defender, and also reduces energy loss from resistance
Giant Slayer - Increases the effectiveness of lay-ups against taller defenders
Grace Under Pressure (new) -Increases the effectiveness of various types of throws at close range
Hook Specialist (new) -Increases the percentage of hits when using hooks from the post at any distance from the ring
Limitless Takeover (new) - the ability to start moving for a dunk or for a lay-up from a greater distance
Lob City Finisher - increases the chance of successful execution of the alley-up dunk / lay-up
Mouse In The House (new) - improves the skill of completing from under the ring against smaller opponents
Post Spin Technicial (new) - increases the efficiency of using turns from the post (post-spins)
Posterizer (new) - increases the likelihood of successfully completing a dunk with a contact
Pro Touch - extra boost with perfect timing during completion under the ring
Putback Boss - Increases the chance of realizing putbacks right after offensive rebounds
Rise Up (new) - makes it easier to dunk from a standing position under the ring
Slithery Finisher - Increases player skill, which avoids contact when attacking under the ring
Tear Dropper - increases the chances of realizing floaters and runners
Unstrippable (new) - ability, improving the protection of the ball when passing under the hoop
Throw badges (Shooting)
Blinders (new) - improves the efficiency of jumping throws, when a defender makes contact from the side or behind your player
Catch & Shoot - increases the chance of realizing jump shots immediately after receiving the ball
Chef (new) -skill, allowing to score three-pointers with dribbling
Circus Three (new) - increases the effectiveness of three-point throws from step-backs.
Clutch Shooter - Improves the hit percentage of jump shots at decisive moments. the maximum effectiveness of the badge is shown during the clutch in the last minutes of the 4th quarter and in OT
Corner Specialist - increases the percentage of realized shots from behind the arc or from an average distance at the corners of the court
Deadeye - lowers the defensive ability of the opponent when he approaches, reduces overall resistance for jumping throws
Difficult Shots - increases the ability to successfully implement difficult shots (hop steps, back, stepbacks and pull-ups)
Fade Ace (new) - improves the effectiveness of throws from the post from any distance
Green Machine - Increases the bonus to roll after realizing a roll with a perfect release
Hot Zone Hunter - increases the percentage of hits when making throws from the player's favorite points (hot zones)
Limitless Spot-Up (new) - increases the ability to score long shots from a spot
Lucky №7 (new) - gives a bonus to medium and long throws in early attacks (7 seconds)
Mismatch Expert (new) - improves the implementation of jump shots against tall players after a change
Rhythm Shooter (new) - increases the percentage of hitting jump shots after successfully dribbling a defender
Set Shooter (new) - increases the percentage of hitting throws in a jump with a little waiting before throwing
Slippery Off-Ball - Improves player skill, which is responsible for the successful creation of an off-ball position for an open shot
Sniper (new) - increases the success of throws with an ideal timing of implementation.
Stop and Pop (new) - increases the percentage of realization of a three-point throw after making a dribbling maneuver and a little waiting before making a throw
Volume Shooter - increases the percentage of hitting with each perfect throw, not important realized or not
Badge to the playmaker (Playmaking)
Ankle Breaker - Forces defensive players to make more mistakes in their own half, freezes and even incapacitates for a few seconds
Bail Out - makes it more likely to complete a transmission while jumping
Break Starter - Improves fast break passing after defensive rebounds
Bullet Passer (new) -Increases the speed of the given gears
Dimer - Improves the hit percentage of an open shot after passing the ball to your teammate
Downhill - increases the overall speed of the player when playing in a fast break
Floor General - your teammates receive a permanent bonus to all offensive skills, at the HOF badge level you can see the potential hit percentage for each player
Glue Hands - improves the ability to catch difficult gears and quickly regain control after them
Handles for Days - Reduces energy loss during dribbling
Hyperdrive (new) - improves efficiency and increases the speed of dribbling on the move
Needle Threader - Increases the passability of difficult passes through defensive players
Post Playmaker (new) - increases the percentage of teammates hit after your transmissions from the post.
Quick Chain (new) - increases the speed of transition of various dribbling combinations
Quick First Step - Explosive first steps after triple threat or size-up movements
Space Creator - Improves the player's skills to create space in the attack
Special Delivery (new) - the sending and receiving receive a boost to the development of the takeover
Stop & Go - improves stopping and quick start when dribbling
Tight Handles - allows you to more effectively bypass defensive players when using dribbling and "size-up" movements
Triple Threat Juke (new) - increases the chances of successful deception moves from the position of "triple threat"
Unpluckable - Reduces the chances of losing the ball during an attack
Protection / Rebound Badges (Defense/Rebound)
Ankle Braces (new) - lowers the chances of losing control in defense during a beating
Ball Stipper (new) - skill, allowing to more effectively knock the ball out of the attacking player during passes under the hoop
Box - this badge allows you to better cut off players on the rebound
Brick Wall - Improves the effectiveness of screens and drains energy from attacking players
Chase Down Artist - Increases the chance of blocking the ball while chasing from the back
Clamps - Improves the ability to defend on the perimeter feet
Defensive Leader - your teammates receive a permanent bonus to all defensive skills, at the HOF badge level you will be able to see the potential hit percentage for each attacking player
Hustler (new) - ability, allowing you to get difficult balls in wrestling
Interceptor - increases the chances of intercepting the ball on the pass lines
Intimidator - Intimidates attacking players and makes them more likely to miss
Menace (new) - the ability to put pressure on attacking players and lower their attacking skills with tight defense
Off-Ball Pest - allows you to better defend on your feet against players without the ball
Pick Dodger - increases the efficiency of the player when passing through screens in defense
Pick Pocket - Improves the ball handler's interception skills and also makes it easier to knock the ball out of the hands during the execution of a throw from under the hoop
Pogo Stick - Improves the skill of blocking the ball several times in a row
Post Lockdown - Increases defender skills while defending movements from a post
Rebound Chaser - allows players to better pick up the ball in attack and defense
Rim Protector - increases the skill of blocking shots and boosts the takeover of teammates
Tireless Defender - reduces energy consumption during defensive actions
Worm - Allows rebounding players to bypass cutoffs under the rim more efficiently