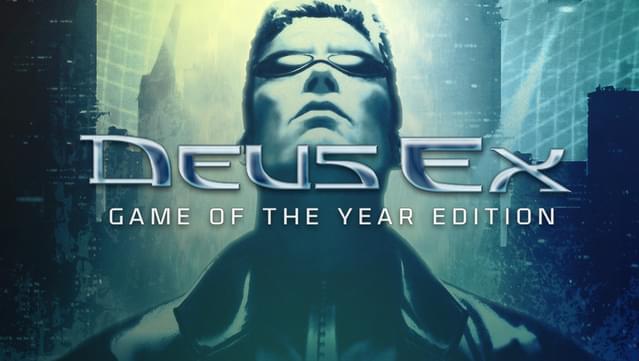 Had an issue when launching a game on Windows 10. Ready-made solutions with downloading additional files and other things did not suit me. I hope this option will help not only me.
Windows startup problem 10
After starting the game on Windows 10 I get a message


The procedure * could not be located in the DLL Window.dll
It takes a little effort to fix the problem..
STEP ONE
1. We go to the folder of the installed game, press the right button in STEAM, select item "Management", and then "View local files". The game folder will open.

2. Find the folder "System". We go into it and find the game launch file "DeusEx"
3. Press the right button on the startup file and select the item "Properties".
4. In the window that opens, select the tab "Compatibility"
5. Check the box "Run" program in compatibility mode:
6. In the drop-down menu below, select "Windows XP (service pack 3)
7. We put a tick in "Disable full screen optimization"
8. Click OK
9. Delete the DeusEx.ini file in the folder (in fact, we will reset all the game settings)
STAGE TWO
1. Launching the game. The initial setup window will appear..
2. We put a point "Show all devices", additional selection items will appear above.
3. We choose "OpenGL Support"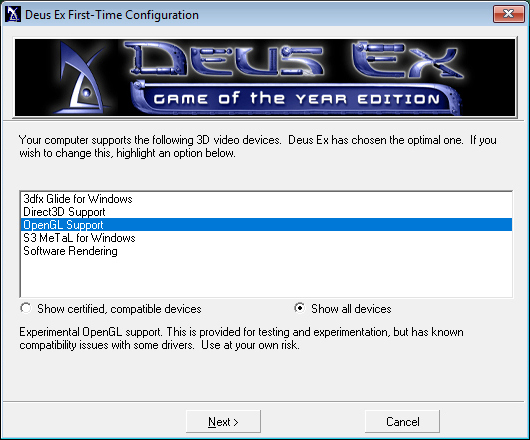 4. Click the Next button>, then again Next>, then again Next>
5. Press the Run button>
6. We play.