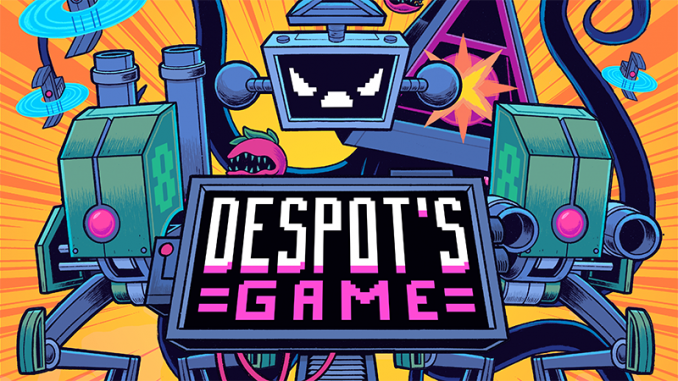 Classes are part of the Despot gameplay, and players can arm their insignificant people with all kinds of weapons and other useful items. This or that class has class bonuses. Each class has its own and is activated, or if there is 2\3\4\5, or 3\4\5 representatives of this class with different subjects!!! Just one class 5 items ie. 5 units of the same class give the maximum effect. Each has its own rarity and you can get a rarer one by improving the store.
Tanks
Three nearby tanks force nearby enemies to attack them.
Armor 50%\100%\160%
Speed: -50
Price: 20 mana
Duration: 4\5\6
CD: 16 sec.

Tower shield

Buffet

Refrigerator zarya

Armor cocoa

Great coffin
Swordsmen
Attacks are inflicted in 1.4\1.8\2.2\2.4 times more damage
Chance: 20%\30%\40%\50%

Simple sword
Escalibur

Chainsaw

Lightsaber

Three-handed sword
Dodgers
Once in 15\11\8\4 seconds the dodger dodges the attack by jumping back.

Nano spear

Racket with a ball

Pitchfork

Whistle

Stilts
Fighters
3 fighters associate themselves with 3\9\12 allies distributing 30%\50%\80% damage taken between them.
Price:20 mana
Duration: 5 sec
CD: 10 sec

Rocky Gloves

Claws

Cycling Trainers

Stove

Yellow suit
Medics
Restore 15\25\40\60\80 HP to the nearest wounded ally.
Price:30 mana
CD: 2 sec

First aid kit

Resuscitation kit

Plague Mask

Defibrillator

Nimbus
Throwers
Apply 30\100\170\250 area damage
Price:10 mana
CD: 13 sec

Heavy ball

Stale brace

Hidden Leaf Shurikens (Yes, yes, no :NS: but so it is written in the game)

Tuna

Just a bomb
Arrows
Increase attack speed by 15%\30%\50%\70% all allies

Pishchal

Crossbow

Pistol

Plasmomet

Punisher
Occultists
Every 3 the occultist is called a tentacle 1\2\3 level
Price:25 mana
CD: 4 sec

Mantle of darkness

Spirit mask

Skull with candles

Cursed contract

Mantle of darkness
Magicians
Every 3 magician summon lightning that inflicts 300\660\1050 damage to the enemy
Price:20 mana
CD:11 sec

Magic ring

Rabbit hat

Elder Magic Ring

Shaman's club
Rocky Gloves
Scientists
Every three scientists build an emitter 1\2\3 level
Price: 25 mana
CD:20 sec

Trolley with secrets

Toxin cart

Gravity gun

Turret

Doctor Octopus's Claws
Completion
Albeit due to inaccuracies and lack of descriptions of some articles (as well as a complete lack of information on the network). This manual is incomplete and not accurate. If you have any corrections, write in the comments and rate the guide.