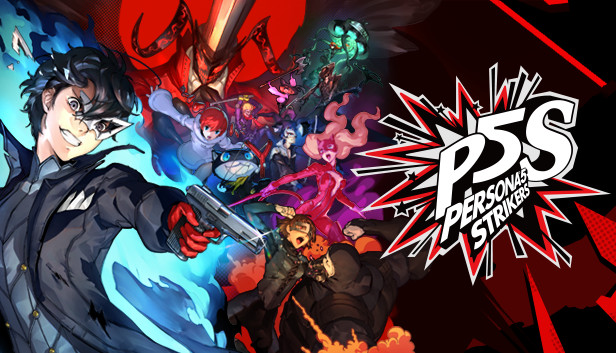 Guide to all the achievements of the game,Attention – SPOILER
Subject

It's Showtime!
Get it right at the beginning,when will the training.

Back in Business
Receive after reuniting with the whole group,when you decide to change the heart of Alice Hiragi.

Cage of Lust Closed
Complete Shibuya Prison.

Cage of Vanity Conquered
Complete Sendai Prison.

Cage of Gluttony Torched
Complete Sapporo Prison.

Cage of Desolation Condemned
Complete Okinawa Prison.

Farewell to the Past
Zankichi woke up his persona.

Cage of Wrath Collapsed
Complete Kyoto Prison.

Cage of Arrogance Cracked
Complete Osaka Prison.

A Newfound Heart
Sophie found new strength in her heart.

Humanity's Companion
Complete the Void Prison.

Walk Your Own Path
Complete the Tree of Knowledge.
The battle

Knife in the Dark
Need to 50 once to attack the Shadow from the back, i.e, when she doesn't see you.

Unshakeable Teamwork
Need to 150 once make a general attack,i.e,hit the target with the elements,or something like that.,when the general attack comes down 30+ shadows immediately,it doesn't count all at once,only 1 is available. Roughly speaking,you need to squeeze the general attack 150 time.

Phantom Striker
Need to win 200 enemies,using Phantom Dash – i.e,pushing off objects,like a candelabrum and a skateboard.

Know Your Enemy
You need to strike at the enemy's weak point 300 times. Keep in mind,that it does not stack on one opponent,so that,also roughly speaking,need to 300 shadows to achieve.

All That Glitters
Win 10 Treasure Demons Treasure Demons – red stones,that come across in Prisons,and on approaching them,you have 30 seconds,to defeat them(training gives 3 minutes).Defeating the Treasure Demon will give you a lot of experience.,money and items.

Item Sweeper
Pick up 200 items in Prisons. Items are floating cubes,that you see at every turn,so it's going calmly and without problems.

Treasure Hunter
Open up 50 chests to be completed by the third prison,and some chests can be opened every time you re-enter the prison.

Who Dares Wins
Defeat the Powerful Shadow; the Powerful Shadow is recognized by the electricity around them.,and Futaba herself will say,that these are very strong opponents. 8 pieces,for every prison,and don't even try to beat them on your first visit,they are very strong.

The Most Daring of All
Defeat All 8 Powerful Shadows.

Death Defied
Defeating the Reaper. Defeating the Reaper is needed to unlock NG +, and as usual in Persona,The Reaper is an incredibly strong opponent,and for that,to fight him,the player must perform several actions.
Finish the game
Defeat all story bosses through Requests
Defeat all Powerful Shadows
Defeat all story bosses in a rematch
Persons

Seeker of Power
Use Essence. Essence is a very rare consumable,which increases one of the person's stats by 1. The First Essence can be found in Makuru City,in a guarded chest.

Eye For Talent
Use person's points to level up person's stats. Cannot be obtained until the middle of the game.,because in the middle of the game this function opens.

Mask Connoisseur
Fill in the compendium of persons 100%. Feasible only on NG +, and you need 90 level,to get Lucifer.
Master Arts
Master Arts – close combat for each of the squad,which is pumped,when a player is in front of a party member under control,and plays for him.,the following achievements involve playing for all characters(except Futaba).

Ultimate Trump Card
Max MA Joker.

Jolly Roger
Max MA Skulls.

Flame Dancer
Max MA Panthers.

Gentleman Thief
Max MA Mony.

Gentleman Thief
Max MA Fox.

Fist of Justice
Max MA Queen.

Sophisticated Lady
Max MA Noir.

Technological Marvel
Max MA Sofia.

Repentant Fang
Max MA Wolf.
Master Thieves
All characters have reached the maximum level of Master Arts.
Requests

A Helping Hand
Execute 1 request. Requests become available from 2 August.

Those Who Heed The Call
Execute 50 Requests. can be easily performed for the whole game.

What are Friends For?
Complete all party requests.,so be careful when moving to a new city,can someone call you,and ask for a favor. Perform it on the same day.
3 August – Sendai Sweets и Lending a Paw
11 August – Love Soupreme и The Apothecary's Connection
17 August – Beachside Blast
18 August – Okinawan Art Appreciation
24 August – Cooking Papa, Obanzai Ingredients и Forging the Ultimate Menu
Cooking

Short Order Cook
Prepare the first course.

Master Chief
To cook 12 dishes. You will learn recipes throughout the game,and,if you missed anything,can be purchased at Sophie's store,only overpriced.
Pumping

Best of the Best
Reach 70 level by all Phantom Thieves. – drag weak party members to Metatron on request,or pump everyone through Powerful Shadows.

Best Friend
Pump one of the BOND skills to the max.

Eternal Bond
Pump all BOND skills to the max. The longest and most dreary achievement in the game.,even an NG + game is not enough for a complete pumping of all BOND skills,because there are simpler ways .OND can be obtained for battles,events with party members and the most important – special actions in cities,which raise your BOND. The very first thing you need to do is take BONDMAKER and max it as soon as possible – it gives substantial growth to BOND.
In Sendai,there is a fortune teller,give her 100 yen,and get a random amount of BOND points.,and come back again,do the same in Sapporo,in the garden,look for clover,in Okinawa you can pray at the temple,and in Osaka, you can rub a statue for good luck. All these actions can be done endlessly,just reloading the location.
Rest

Impulse Buyer
Buy limited time item in Sofia store.

Little Memento
Get car decoration – get during the plot,or after talking with partners after clearing the prison.

No Looking Back
Start NG + on Merciful difficulty. NG + requires killing the Reaper,so after it we save,press NG +, and get the achievement and load the save.
True Phantom Thief

True Phantom Thief
Complete all Persona achievements 5 Strikers.