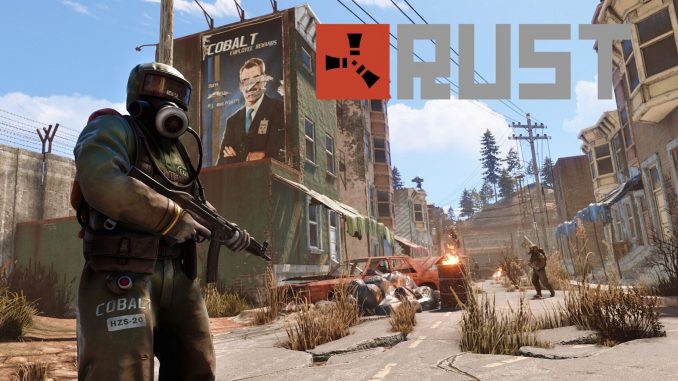 In this guide, I'll cover everything about cameras.!
🟢Introduction🟢
To view cameras you need
Computer station

It does not need to be connected to electricity!
Next, we just sit down at it and insert the passwords that will be written below
🔥Peace City🔥
Passwords:
COMPOUNDSTREET
COMPOUNDCRUDE
COMPOUNDMUSIC
COMPOUNDCHILL
🔥Camp of bandits🔥
Passwords:
TOWNWEAPONS
CASINO
🔥Large Oil Rig🔥
Passwords:
OILRIG2L6D
OILRIG2L6C
OILRIG2L6B
OILRIG2L6A
OILRIG2EXHAUST
OILRIG2HELI
OILRIG2L5
OILRIG2L4
OILRIG2L3B
OILRIG2L3A
OILRIG2L1
OILRIG2L2
OILRIG2DOCK
🔥Small oil rig🔥
Passwords:
OILRIG1L4
OILRIG1L3
OILRIG1L2
OILRIG1L1
OILRIG1DOCK
OILRIG1HELI
🔥Airport🔥
Passwords:
AIRFIELDGARAGE
🔵Your cameras🔵
And so in order to view your cameras you need to put your camera on your building
Connect them to electricity
And set your password with a mallet
Then you enter this password into the computer station and that's it.)
You can also turn the camera in any direction with a mallet.
🟣Where to find them🟣
They can be found in :
Box with armored personnel carriers
Locked Oil Rig Crate
Locked box
Box with electronics for underwater laboratories
Elite Underwater Lab Crate
Elite Crate
Underwater laboratory yellow box
Army box
Toolbox
Underwater laboratory toolbox
Sunken crate
Scientist with an excavator
Oil Rig Scientist
Patrol scientist
Armored Scientist
Helicopter box
🟡Recycling🟡
From recycling the chamber falls:
2 microcircuits
2 мвк (high quality metal)
Related Posts: