This guide will list all the mounted skills of monsters for convenient farming of Evernologists and not only!
Introduction
Hello, Buddy!
During the passage Monster Hunter Stories 2 the following scenario is often played: Going to explore the new Evernologovo, counting on a large number of corks, you notice a red chest on the map up the ivy, want to climb it, and Naviru tells you: "It wasn't there, мяупарник, it seems, we don't have a suitable monster with us!». And you start watching Monstropedia in a panic in the hope of finding the right monster, who can climb ivy.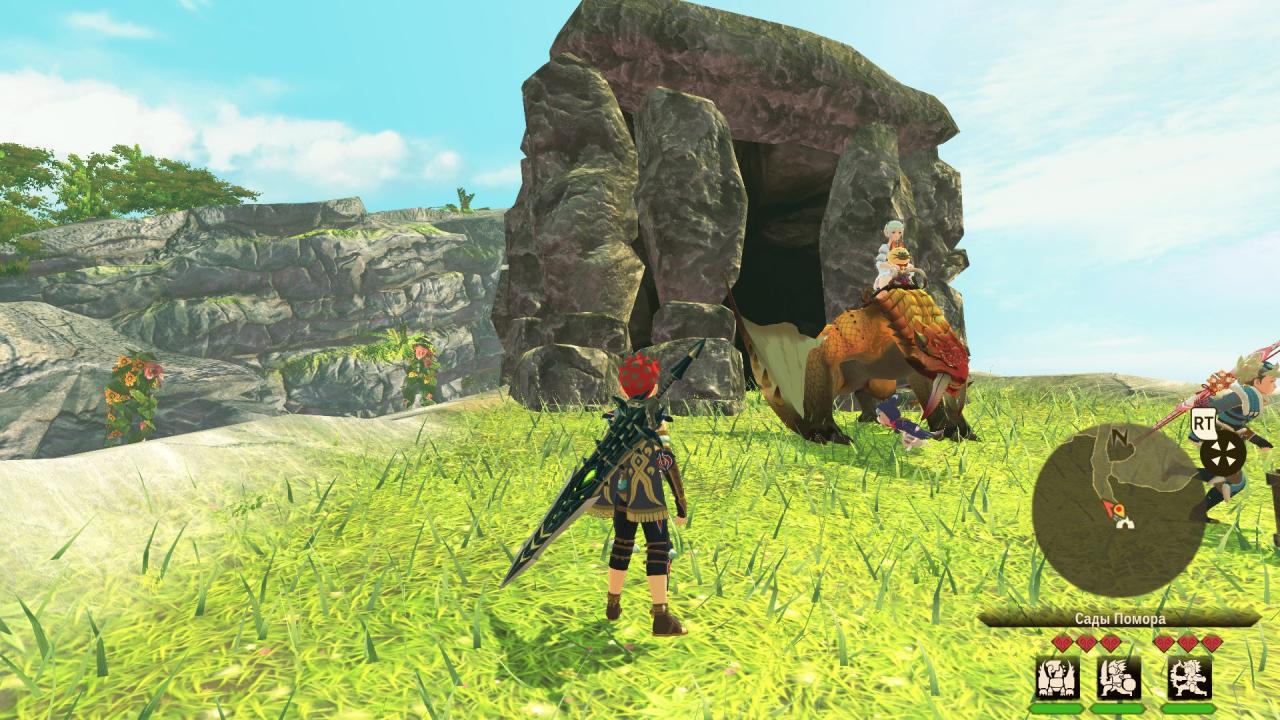 Familiar? understand. Me too!
Monster skills part 1
Below is a list of monsters with certain abilities for more comfortable looting of chests in Evernologists, and simple adventures across locations. Look, check and add to your packs.
Flight
Lets take off.












Swimming
Lets you swim.






Lava walking
Allows you to walk on lava in the volcano area.





Bounce
You can jump from a special platform.















Dash
Allows you to quickly move around the location.









Rev
The scream of a monster scaring everyone away.















Stealth
You can pass all the monsters unnoticed.




Plants search
Discovers plants in the area.




Search for mushrooms
Discovers mushrooms in the area.



Finding beetles
Looking for bugs in the area.





Search for honey
Looking for honey in the area.


Search for ore and bones
Looking for ore and bones.




Search for monsters
Finds his own kind.












Finding nests
Looking for monster nests








Stonebreaker
Breaks small boulders.






Monster skills part 2
Mega Crusher
Breaks huge boulders.









Digging
Digs holes to loot.











Climbing ivy
Climbs the ivy.
















Related Posts: