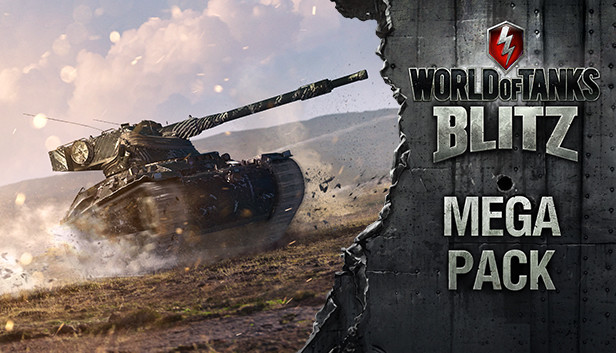 This manual has been created for informational purposes only and is solely informative.. If you're too vulnerable or don't want to believe it. Please do not open and read this manual.. All information serves solely to educate beginners or just those who would like to delve into this issue.. You will not find direct links in this guide. Maximum advice from the author, no more.
Be sure to read to get familiar.
This guide serves solely for informational purposes and is mainly aimed at beginners and those who would like to delve into this topic in more detail without the fear of searching for information on unverified Internet resources..
>Important I will not condemn anyone and do not call on the search for these utilities or software by screenshots or information,
but I beg to avoid losing money, personal information or up to the disruption of the PC do not act on a personal initiative if you do not understand this well or when you did not do it. There are a lot of scammers on the Internet who often impersonate others and there are cases that even free forbidden buns [cheats] some clever people sell or, even worse, add Trojans and all sorts of abominations there.
If you have read and were not too lazy to read all this about water. Forgive me to read. I will only repeat myself, perhaps again. DO NOT TRY TO LOOK FOR PRIVATE SOFTWARE YOURSELF
Basic list of possible functions.
[Aimbot auto aiming]
Yes exists, differences from the basic sight in aiming at vulnerabilities, anticipation and adaptation in unforeseen circumstances. Among other things, fixing advantageous hit points. As an example, the likely highly damaged modules or the place of accumulation of module sections to damage all at once with a high-explosive projectile if possible.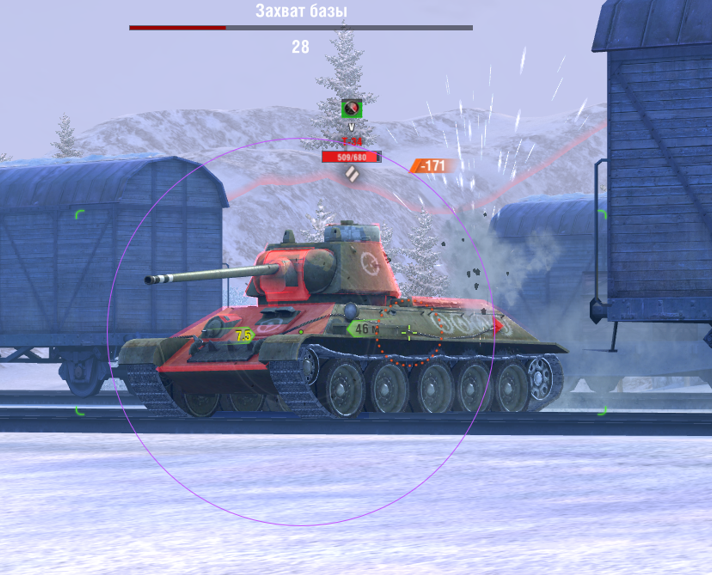 [Wallhackesp]
It doesn't matter what you call it. This is a kind of visual overlay or display of tanks through surfaces or objects that cannot be transparent or interfere with the view.. The variety of this function and its modifications are different. From regular stroke, before showing modules and their hit points with a tank or separately. (For any and carp so to speak)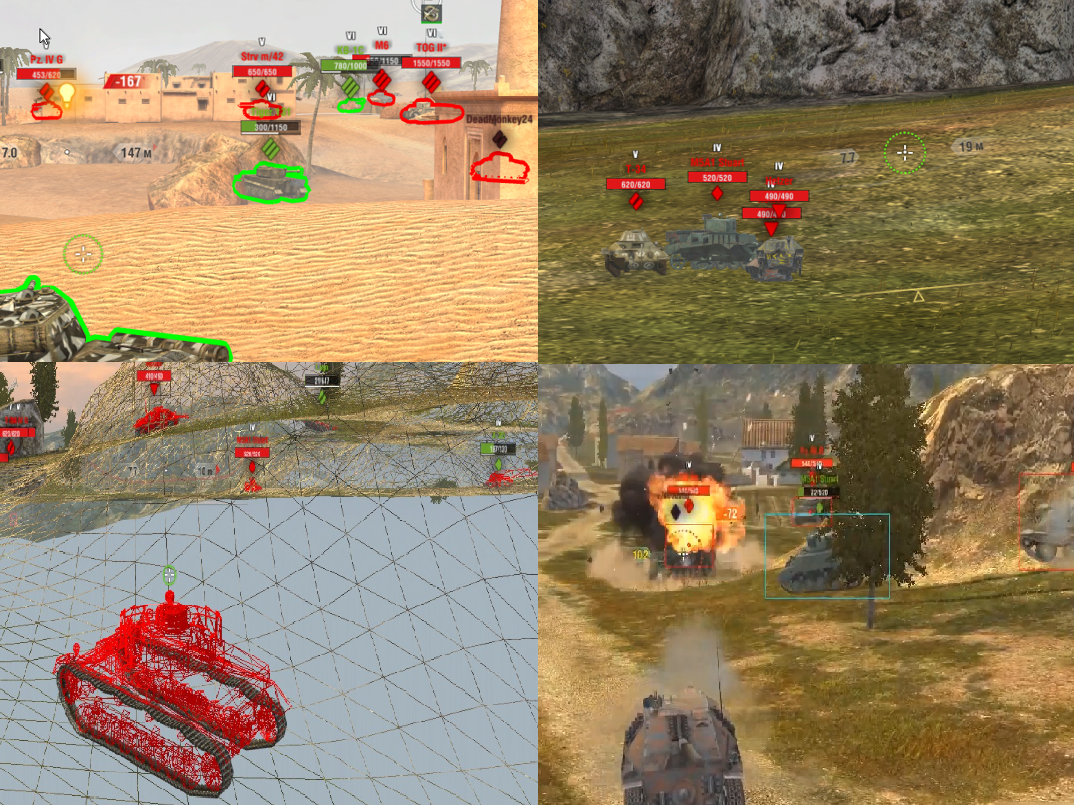 [Spread]
Also depends on the programmer. There are different kinds of. Those who simply visually remove the scatter or make our sight always reduced. Or those who, with the forwarding of fake packets, do almost as much as possible without scatter. (it is impossible to remove the spread as much as possible, tanks have a targeting circle and it is individual for each vehicle, so you won't be able to shoot accurately at one point, but for example to ride a bang is always mixed yes, can)
[Other]
This includes all sorts of visuals that do not give a serious advantage.. Black sky / Tundra. The first one simply removes the boxing of the sky and set the default black without texture, so to speak. I think many people know the tundra, but still I will say. Removes tree crowns and bushes.
Destruction and Fallen Trees. Due to the curvature of the developers and the port from the mobile phone, more often than not, no one does. How in 90% something that broke outside the player's area is not drawn from which the program cannot normally find out through the analysis whether the tree was felled or not. After several attempts and false positives, many coders decided to abandon such an idea due to the uselessness in the mobile version of the game and the crookedness of the engine..

Tracer. Simply replaces or visually changes the trail of a projectile. Funny thing, but most often useless. But sometimes it helps to find out from where exactly they shot you. For example, in this way it is easy to find a grill sitting in a bush or a mouse if you are not lucky.

Blackouts and other side effects visual effects. (do not give anything but interesting looking chips, as an example to increase the size of tanks or to visually make a tank in the form of a duck for everyone.) In any case, the function is as useless as possible., but maybe funny.


Ps. I could of course write about each manufacturer of this software. And nuances, But I'm afraid you will abuse this information. Therefore, it may be worth not writing about it.. I did not write the rest of the petty functions.. Maybe I'll think about it and change my mind.
But due to toxicity and a poorly developed community, World of tanks Blitz I don't think it's worth sharing too much information on this delicate topic.
Among other things, the question of bans and spinning
Yes, there is a twist in tanks like bots. So Potato breeds you very large….
Bans: Unfortunately no. Believe it or not. But the potatoes don't care about the softers. Especially if they donate. So there were no bans. In the best case, the software will simply stop working after a crooked patch from a potato.
A short list of non-existent or nuances.
Bypasses
______________________
On top of the window without memory injection. It is more often used adapted with the introduction of anti-cheat in the game as such, and no.
Direct injection into the gameplay itself. Fairly pale method. But with the proper skill and correct writing of the software, you shouldn't be fired by even the vaunted anti-cheat EAC. (by the way, it is leaky, I do not recommend using it if you ever want to use it when developing your tunks, who knows :D)
Implementation at the level of system operators or drivers. Quite complex method and requires an experienced programmer to optimize and create it. Bypasses battleye Eac PunkBuster DiCE and other petty
Vac partly due to the problem of analyzing the structure of the anti-cheat it is difficult to say when the software got into the detection. Thank you for the bans flying by Russian mail

The rest is an injection from another media like a flash drive and all sorts of little things. All this crap is not fired by more than one vaunted program that like sees everything at once. So that, what do not put, not on any third-party utilities from the example of other games and their server, it cannot save you from cheaters. Even if you consider running over to the console. Every now and then there are enough softers.

A note for the slightly understanding:
Need to understand, that the address space is wholly owned by the encoder, from the kernel, you can safely make a context change, allocate memory, write and call your dll. You can protect the good too, but here there are some nuances. I will not explain in detail.
IMPORTANT don't take risks with Microsoft. Their anti-cheat works directly from under windows and he does not care how you download your software even through Bios. The chance that he will find it is almost equal to 100%, the only way to prevent or delay it is to disable telemetry, but due to the latest patch from jerseys, this method is outdated. Therefore, I recommend not to use software for multiplayer games that are directly from Microsoft. Fortunately, there are few such people and Microsoft itself does not care if you cheat in other people's games. Windows logs without the help of a programmer and even with him in 99% you will not get the right ones. All important windows data for Microsoft is stored in a special form and cannot be opened even if you have administrator rights on the device (the console won't help either), you will simply be denied access to this data. Even if you miraculously pick them out, they will be damaged or not contain a complete picture necessary for further use. Ps / half games may not even let you manipulate memory
–
–
Non-existent features in cheats specifically for WOT BLITZ___________
Currency cheating and all such heinousness. You simply will not succeed because of the storage of all your data on remote servers wot blitz. You do not have access to them. The only thing you can do, it visually add a tank / currency and other garbage to show what kind of hacker you are.
Simply put, everything that you can do with the client and on your device. Otherwise, you won't do anything.
Related Posts: