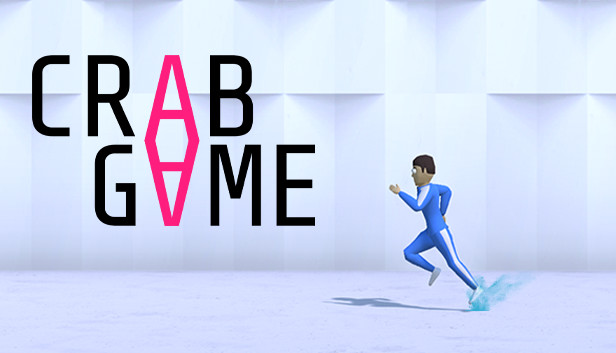 This tutorial will show you the process of replacing the texture of a Sweater.
Preamble
Modifications of this type occur exclusively on the client., that is, all changes will be visible only on your computer. In theory, this is not a cheat., but still I recommend replacing textures with care and not using them to create cheats.
1. Export texture
Texture export can be done in UABEA, and in Asset Studio. But I recommend doing it using Asset Studio, since there is a preview and a normal search by name.
Open Asset Studio and select the asset file (.assets). In our example, we will open sharedassets0.assets.
Next, we have to select the file type on Texture2D: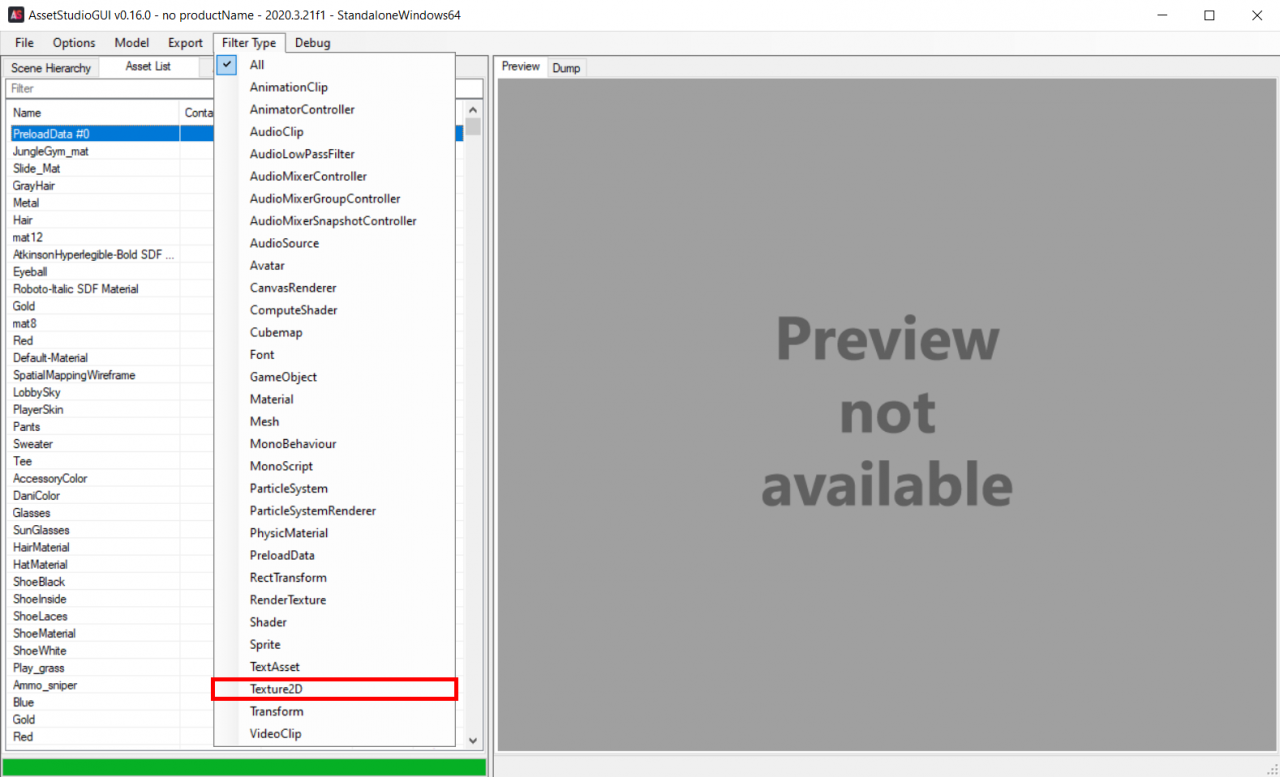 ⠀
Now we need to find the texture, write the word Texture to the search engine..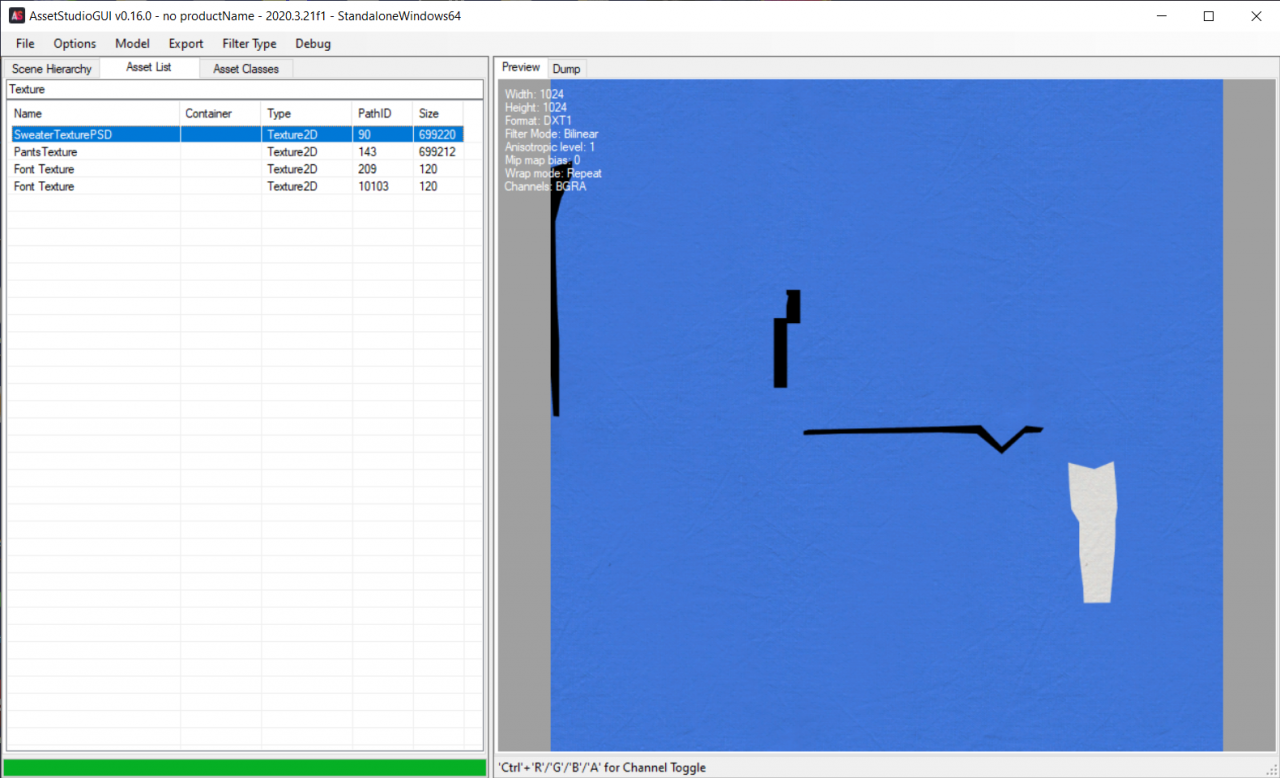 ⠀
When the texture is found, right-click on it. Then press "Export selected assets".
2. Editing texture
Any graphics editor can be used, which supports the .png format
Personally, I've used Adobe Photoshop.
3. Importing a texture
For this stage we need the UABEA program.
Open UABEA and select the appropriate asset.
Then use the search: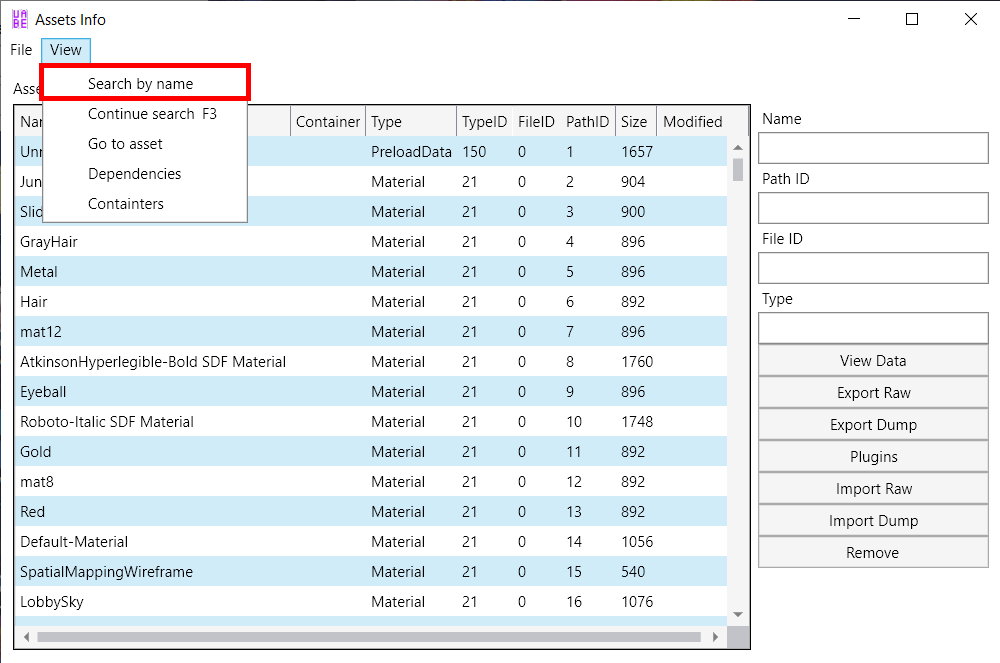 ⠀
(In line "Name" Enter your name, obtained from Asset Studio, file. And press "Ok"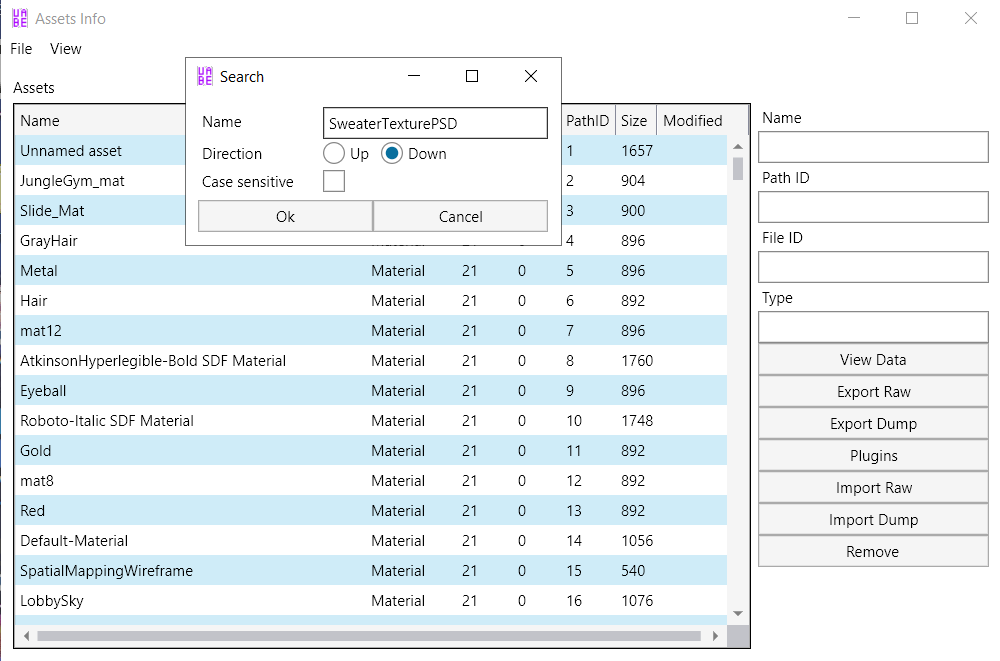 ⠀
Then press the button "Plugins", in the window "Plugins" choose "Edit texture".
In the window "Texture Edit" press the button "Load", without touching other settings, and select the texture you edited.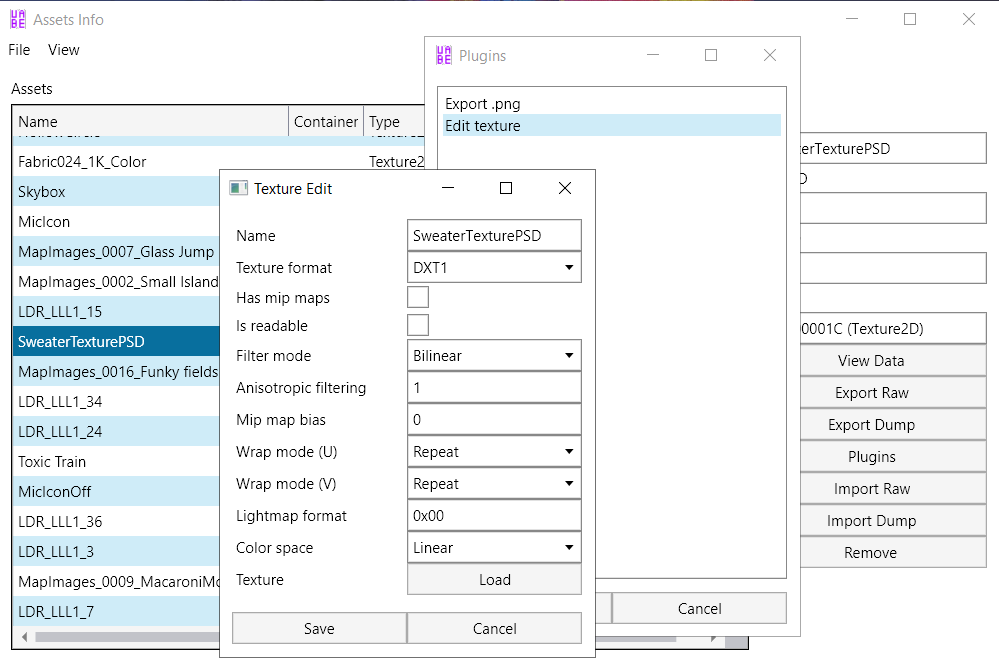 ⠀
Wait a little…
Click the button "File" top left, Further "Save", and select the path to save the asset.
After these steps, replace the original asset with your.
I-i-i… Done!
Now in the game you will have your texture displayed.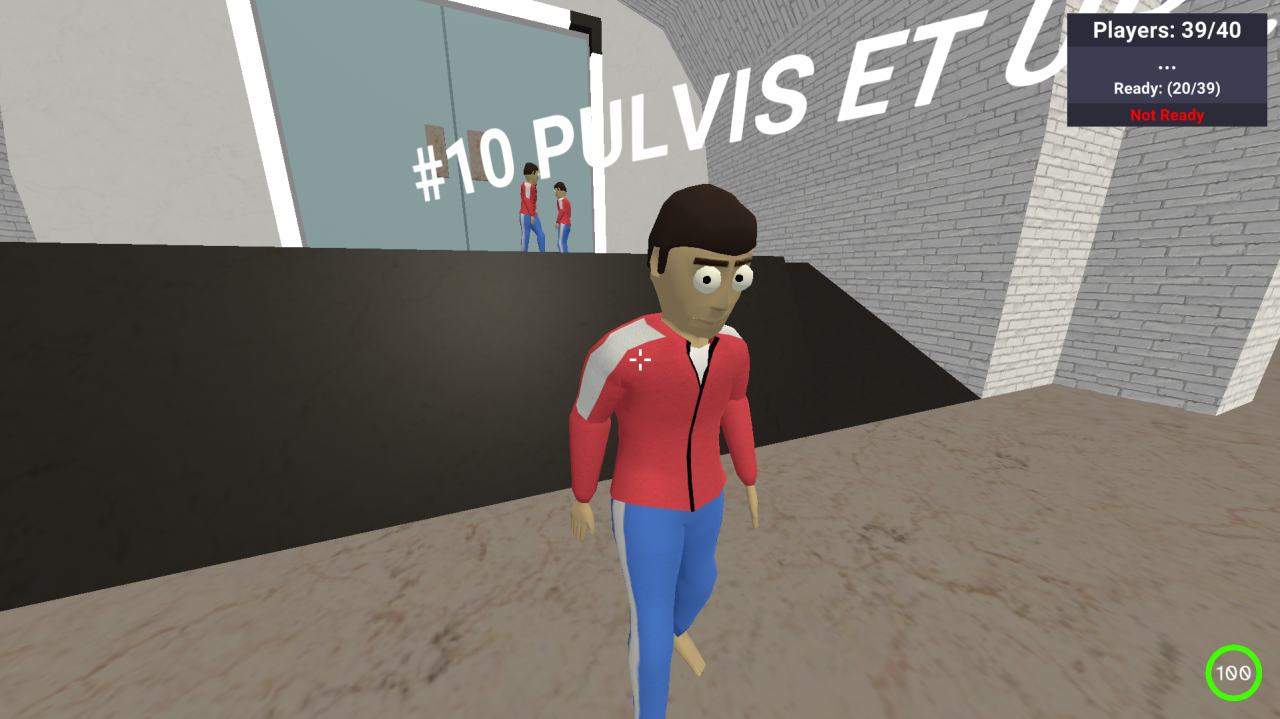 Related Posts: