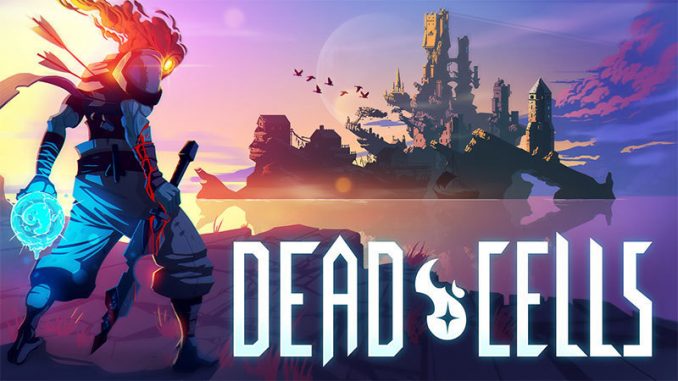 Here you will find a description of the weapon, added in update 26. All of these weapons are references to famous platformers and roguelikes..
Greetings
Everyone is here!
We wanted to give our players a special Christmas present! Something special, great, something out of our world…
And so we decided to scour the world of indie games and bring you weapons and costumes from six famous game universes!
While wandering through the Prison Cells, you may stumble upon rooms, which are clearly knocked out of the interior. Perhaps they were brought here from other worlds?
Legends say, that by exploring these rooms you can find glory, wealth… as well as replenishment for your arsenal!
We also heard, that somewhere in the Prison Cells a mysterious clue book appeared. But they say, that what is written in it is given to understand only a few…
Hollow Knight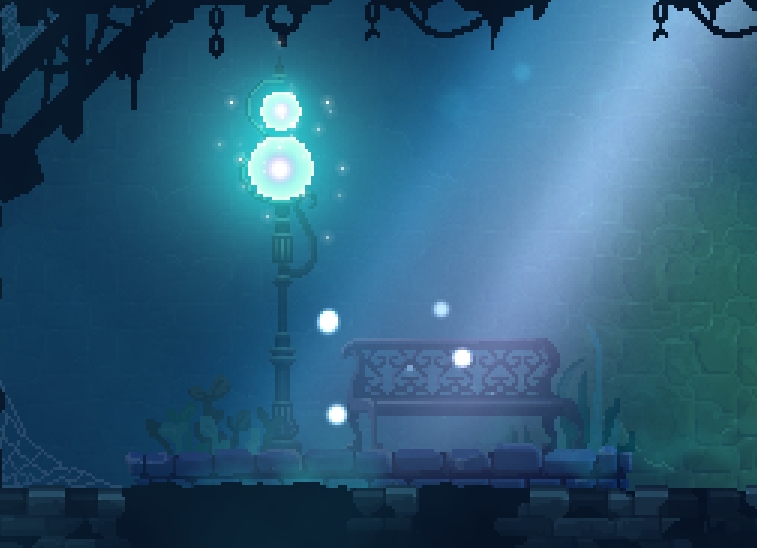 New weapon: Clean Nail
Hallownest's most formidable weapon. This ancient nail, perfected, finally revealed in all its greatness.
New suit: Clean Vessel
A select vessel of the highest quality, raised and trained.
Curse of the dead Gods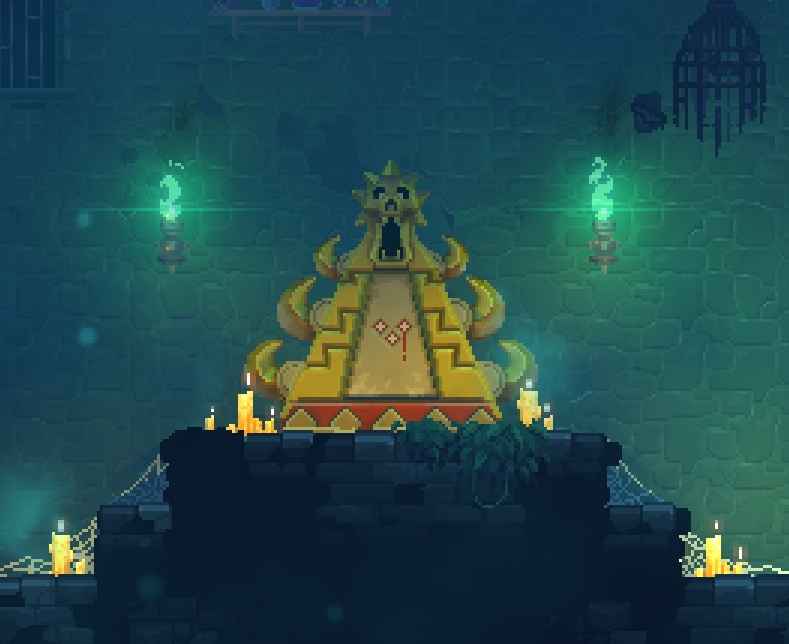 New weapon: Machete and Revolver
This vital tool for the jungle explorer will also prove to be a useful weapon for the fearless raider of abandoned temples..
New suit: Explorer Suit
Dirty red coat, torn on one arm.
Blasphemous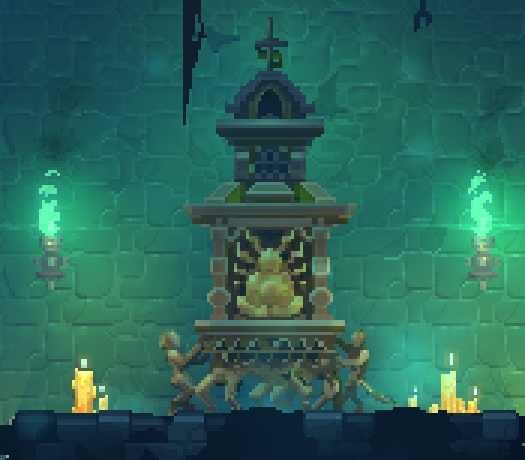 New weapon: Front glass
A vessel of gold with crystal faces, who can store the sacred bile from the fountains of sobbing.
New suit: Penitent's Clothes
Long helmet, entwined with thorns. Masked face. And an everlasting vow of silence.
Guacamelee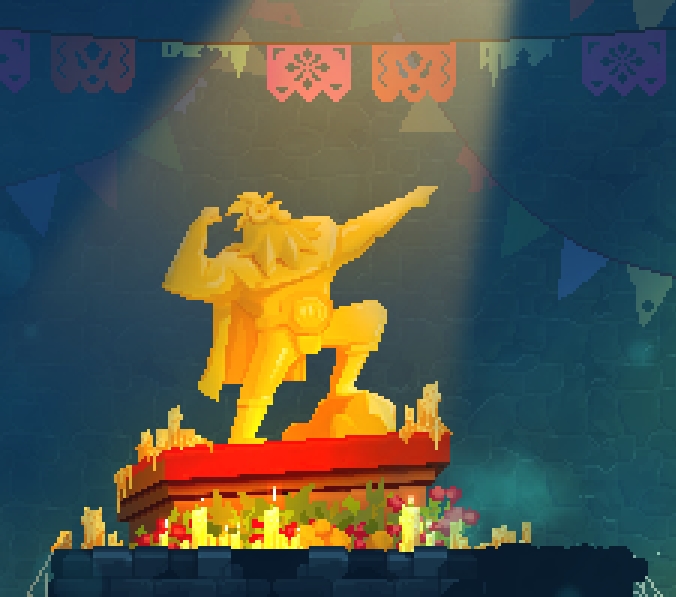 New weapon: Power Eggs
A curse, turned into an advantage.
New suit: Luchador's clothes
Luchadors – fighters, champions and a little weird guys.
Hyper Light Drifter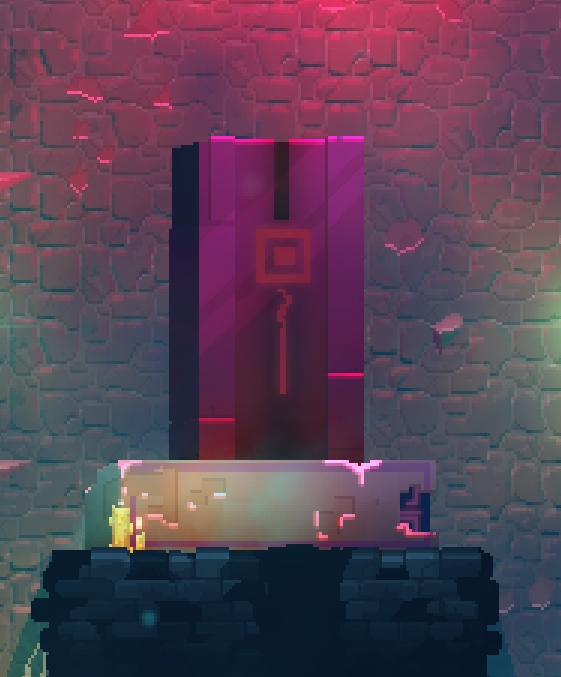 New weapon: Sword of Solid Light / Solid Light Pistol
Shoot one, to mark the enemy, hit others, to get your ammo back.
New suit: Wizard Costume
Sick Drifter's Cloak and Helm.
Skul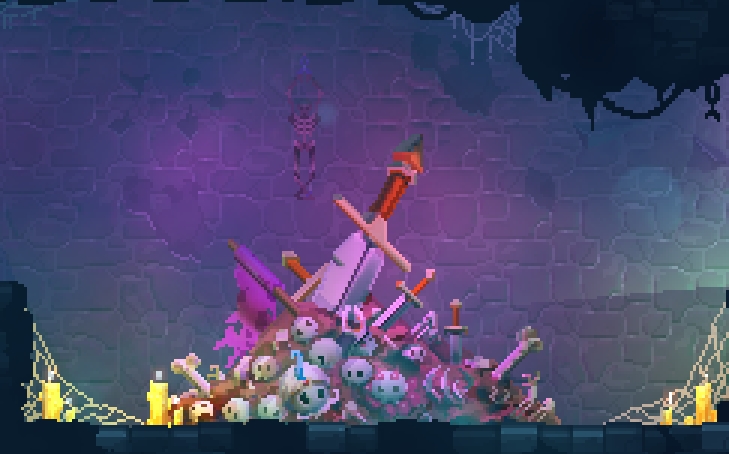 New weapon: Bone
Weapon, like an extension of yourself… Stop!
New suit: Bone Suit
The youngest skeleton in the Demon King's castle garrison. For his small stature he received the nickname Bone.
Related Posts: