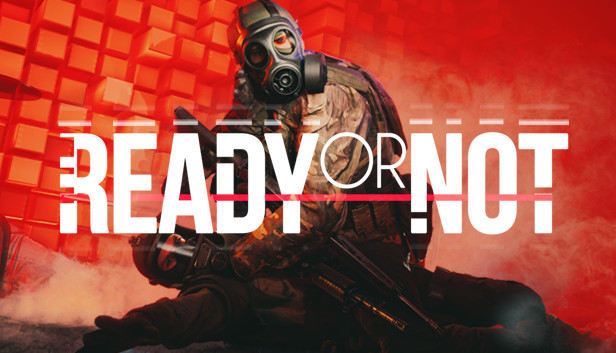 In this guide, I will describe all the characteristics of weapons and equipment in Ready Or Not
Assault Rifles
TAC700
Uses Pepperballs of caliber 0,68
Semi-automatic or fully automatic firing mode
Capacity 200 balls
No penetration, very low mortality
SA-58
Uses 7.62×51 mm
Semi-automatic or fully automatic
Capacity 20 cartridges
High penetrating power and lethality
P.S Personally, I do not recommend this rifle
1. She has a strong impact
2. She has in total 80 cartridges
M4A1
Uses 5.56X45mm NATO
Semi-automatic or fully automatic
Capacity 30-35 cartridges
Medium-high penetration, high mortality
SBR-300
Uses .300 Blackout.
Semi-automatic or fully automatic
Capacity 30 cartridges
Medium-high penetration, high mortality
SR-16
Uses 5.56X45mm NATO
Semi-automatic or fully automatic
Capacity 30 cartridges
Medium-high penetration, high mortality
HK416
Uses 5.56X45mm NATO
Semi-automatic or fully automatic
Capacity 30 cartridges
Medium-high penetration, high mortality
Submachine guns
MP5A2
Uses 9 mm x 19
Semi-automatic, 3-th series, fully automatic
Capacity 30 cartridges
Low-medium penetration, average mortality
UMP-45
Uses .45 ACP.
Semi-automatic or fully automatic
Capacity 30 cartridges
Average penetration, medium-high mortality
MPX
Uses 9mm Luger
Semi-automatic or fully automatic
Capacity 30 cartridges
Low-medium penetration, average mortality
Shotguns
Binbag Shotgun
Uses rounds "burlap"
Single chamber
6-i reserve capacity, +1 compartment
No penetration, low-medium mortality
M4 Super 90
Uses 12g shot cartridges
Single self-loading chamber
7-i reserve capacity, +1 compartment
Average penetration, high mortality
870 CQB (My favorite)
Uses 12g shot cartridges
Single chamber
6-i reserve capacity, +1 compartment
Average penetration, high mortality
Secondary Weapon
G19
Uses 9mm Luger
Capacity 15 cartridges
Low-medium penetration, average mortality
M45AI
Uses .45 ACP.
Capacity 7 cartridges
Average penetration, medium-high mortality
Revolver .357 Magnum
Uses .357 Magnum.
The drum accommodates 6 cartridges
High penetrating power, high mortality
M9A1
Uses 9mm Luger
Capacity 15 cartridges
Low-medium penetration, average mortality
Stun gun
Uses 2.15 '' long wire probes
No penetration, very low mortality
57 Ultrasound
Uses 5.7×28 mm
Capacity 20 cartridges
High penetrating power, medium-high mortality
USP45
Uses .45 ACP.
Capacity 10 cartridges
Average penetration, medium-high mortality
Tactical Equipment
Probe
Running device, which allows the user to see under the door and above the door, and also around the corners.
Destructive Shotgun
Tool for picking door locks
Ballistic shield
Shield, able to stop most bullet calipers, ensuring the safety of the shield user within a 3 foot wall of that location, where the shield covers.
Taran
Hardened steel plunger, used for breaking doors by manual force of the operator.
Armor
Lightweight Body Armor
Lightweight armor protects the wearer against most small arms calipers and protects the front and back of the wearer's body. Least restricts movement.
Heavy body armor
Heavy armor provides superior protection against small and heavy calipers, protects the entire front and back of the user's torso and partially protects the arms and legs. Is the most restrictive of movement, slowing down the user.
Hats
PNV
Night vision goggles, which allow the user to see well in low light conditions and allow the user to see IR markers and lasers.
CBRN Riot Gasmask gas mask
Device, which creates a tight seal around the user's face, which also filters the air and removes any irritants, such as CS or CN Chemicals.
Goggles with flash bang protection
Ballistic face mask
Face mask, capable of stopping most small arms projectiles, as well as less lethal ammunition, such as Beanbags.
Grenades
Flashbang grenade
Device, capable of emitting a bright flash and disorienting others with its loud explosion.
CS Gas
Grenade, filled with CS gas, used to fill a small area with an irritant, causing shortness of breath in nearby people, blurred vision and burning sensation.
Stinger grenade
Grenade, filled with BB-size rubber balls, which stun and disorient any nearby people, affected by rubber balls.
Tactical Devices
C2 Explosives
Explosive charge, used for picking door locks, stunning or incapacitating people, in the vicinity of the explosive.
Door wedge
Device, placed under the door, preventing the door from opening in any direction.
Pepper spray
Irritant jar, used to blind and disorient people, hit in the face or chest.
Related Posts: