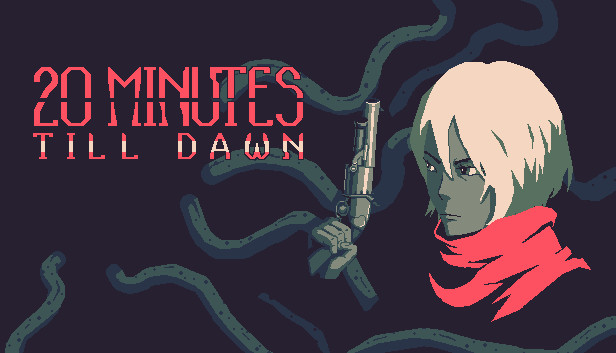 Overview and illustrations for version v0.6.0 – EA.
Description of items, folios, builds and tips for passing.
1. Characters (edit)
Items and the ascension quest can be obtained from the chest

killing the first and third bosses.
The character
Name
HP
Skill
Items

Shana
3
Reroll upgrades once per level.
crash course – experience gained increased by +40%.

Diamond
6
Starts with a lot of HP.
pump up – with every healing, permanently increases damage and projectile size by +15%.
Berserk – taking damage, permanently increases fire and reload speed by +10%.

Scarlett
2
Every 3rd shot fires a wave of fire, setting fire to enemies and inflicting 3 damage per second.
eternal flame – set enemies on fire last twice as long.
Pyromaniac – for setting fire to the enemy, scarlet gets +10% to reload speed. This buff resets on cooldown..

Hina
2
Right click to summon shadow, which attacks nearby enemies. The shadow completely copies the damage of the character.
Hidden blade – Hina becomes invulnerable during the dash. Dash deals damage along the way, equal to projectile damage.

spark
2
Your projectiles strike like lightning, causing 5 damage.
Craving for electricity – projectile damage -25%, Lightning damage is increased by +50%.
Charged – each 3-and lightning strike deals double damage and charges 1 projectile.
electric fire – lightning sets fire enemies, inflicting 3 damage per second.

Lilith
3
Summons the souls of slain enemies, causing 8 damage to nearby enemies.
army of the undead – pet damage +35%, pet attack speed +35%.
Necrophile – when killing an enemy, increases running speed +35% on 1 give me a sec.

abby
3
Right click, to shoot all the ammo in random directions.
hurricane attack – Doubles Abby's rate of fire while her ability is active.
Vortex – After recharge, increases run and reload speed by +35% on 2 seconds.
hail of shells – projectile +2, rate of fire -31% and spread on +40
2. Weapon
View
Name
Damage
shells
Recharge time
rate of fire
Score
Described

Revolver
20
1
1.0
4.0
6
Reliable, balanced weapon.

Shotgun
10
4
1.0
5.0
2
short range, increased area of ​​damage.

Crossbow
20
1
1.0
4.0
1
Standing still increases projectile damage. When moving, the damage bonus is reset..

Fireworks
3
1
1.4
2.5
12
Sets enemies on fire, inflicting 3 damage per second.

Pair of trunks
4
1
2.5
4.0
32
Upgrades are applied separately to each of the 2 Rapid Fire Pistols. Hit effects trigger twice.

Batgan
6
2
1.5
2.0
12
Shoots bats, that damage enemies.

Grenade launcher
45
1
1.5
2.9
6
Shoots grenades. The explosion can hurt the character.
3. Improvements
#
–
weapon level
. When leveling up, you can only choose to upgrade
1 level
. You will then have access to
second level
and after you choose the second –
to third/ultimate
.
4. Dark
The levels in the game are divided into:
Dark 0 – First level, after completing it, you will be able to unlock the following difficulty levels:
Dark 1 – normal enemies spawn more often;
Dark 2 – normal enemies have more HP;
Dark 3 – elite enemies have [more HP;
Dark 4 – bosses have more HP;
Dark 5 – elite enemies deal double damage;
Dark 6 – bosses deal double damage;
Dark 7 – normal enemies move faster;
Dark 8 – elite enemies move faster;
Dark 9 – reduces the selection of upgrades by 1;
Dark 10 – normal enemies deal double damage in the last 5 minutes;
Complemented
5. Ascension
To receive ascension you must:
kill the first boss;
loot the chest;
you should get the ascension quest;
now with a level increase you can choose one of the 3 parts of the ascension;
after you collect everything 3, you will get ascension.
View
The character
Ascension
Shana
– rate of fire +50%
– reload speed +50%
– viewing range +75%
6. Foliant
Tomes drop from bosses, starting from the second

. They are double sided buffs, they greatly enhance some aspects, but weaken others.

Tome of Power
Projectile Damage +50%
Projectile size +100%
Piercing +1
rate of fire -25%
Max HP -1

Book of Speed
Running speed +50%
Max HP -1
Tom Summons
Pet Damage +50%
Pet Attack Speed +50%
Recharge -50%

Book of Elements
Projectile Damage -50%
Increases by +35%: ignite and lightning damage, and freezing time.

Tome of Rage
rate of fire +66%
Scatter +60
Projectile Damage -50%
garbage -95%
Triples Store

Book of Elasticity
Ricochet +2
Projectile Damage -25%
Max HP -1
Related Posts: