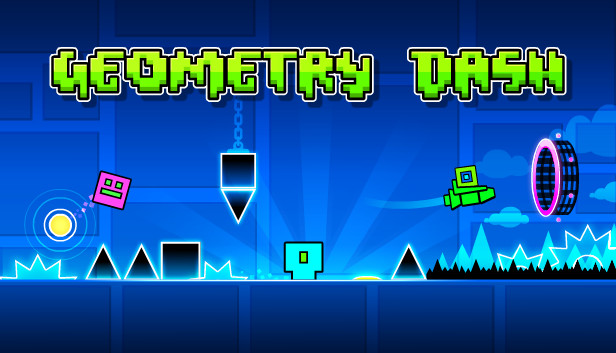 In this guide, I am nothing, absolutely nothing interesting to tell. Go, put a dislike, and go play further, but if you are special, Read this, and, maybe you will understand the meaning of life.
learning to jump
1.undergoing training,
(settings icon -> How to play (не Help, then the link with the developer) -> we are going through training.)
Everything, you can jump, and to fly.
practice
Now we go into Stereo Madness, and press esc.
A menu appears.
Click on
green crystal
(like in Sims).
Now we have the mode turned on
practices
.
This is when these green crystals constantly appear behind your back (if not, then look in the same Auto-checkpoints menu).
What do they give?
As soon as you crash against some kind of obstacle, you
reborn
in that place, where is this crystal.
So that
put
this crystal, or remove it, need to press Z (put) X (delete).
control passage
When did you first, after a hundred attempts, Stereo Madness passed in practice, you, I'm sure I was proud of myself. But still ahead. You have to go through SM(Stereo Madness) a whole hundred more times, until your number of attempts is reduced to 8-3 attempts.
Then you can already start trying to pass SM.
Related Posts: