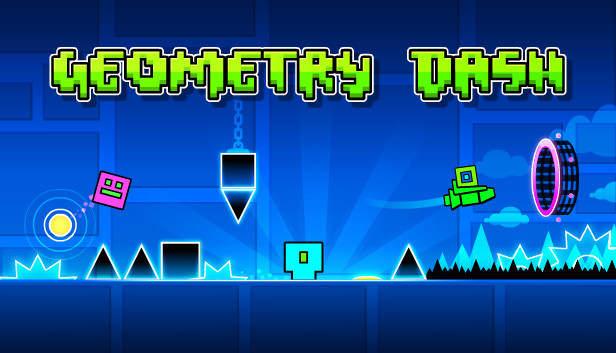 In this guide, I will describe how to change the music in the game.)
How to Change Music in Practic Mode
Go to the Library
We click on the properties of the geometry dasha(Geometry Dash)
We choose (View Local Files)
Go to the Resouces folder
And we find music with a name (StayInsideMe) – name of the track, who plays in fashion practitioner

And we replace this music with our music with the same name
How to change menu music)
Go to the Library
We click on the properties of the geometry dasha (Geometry Dash)
We choose (View Local Files)
Go to the Resouces folder
And we find music with the Name (menuLoop) – Track, who plays on the menu.

And we replace this music with our music with the same name
How to change the Effects in the game
Effects – these are the usual sounds of a long 2-4 seconds, such as the sound of death, achievement sound, sound of digging digging play. Now I'll tell you how to replace them too.)
It's not easy, you need a program to open the .ogg format
We also go to the local files of the game
We also find the Resourses folder
Now what sound do you want to replace
The sound of death – explode_11.ogg
Achieve sound(when a new skin is given) – achievement_1.ogg
PLAY button sound – playSound_01.ogg
Level passing sound – endStart_02.ogg
Collected asterisk sound(at 3 playing stars 3 times) – highscoreGet02.ogg
Exit sound (from a specific tab, skins for example) – quitSound_01.ogg
YOUR the music you want to put instead of sound must be converted to .ogg format
HOW TO DO IT?
= just =
Just at the end of the file, after the last dot, enter the letters ogg
For example, my music is called zadnica.mp3 it will be zadnica.ogg
Then replace the desired file with your music!
IMPORTANT ! CUT MUSIC OR TAKE SOUNDS 2-7 seconds AND START THE MUSIC WILL PLAY UNTIL IT IS ENDED
You can use online converters to convert your mp3 file to ogg, they are mostly free and I will do everything with high quality. I am not attaching the link, so as not to go to jail.
From 778b
Related Posts: