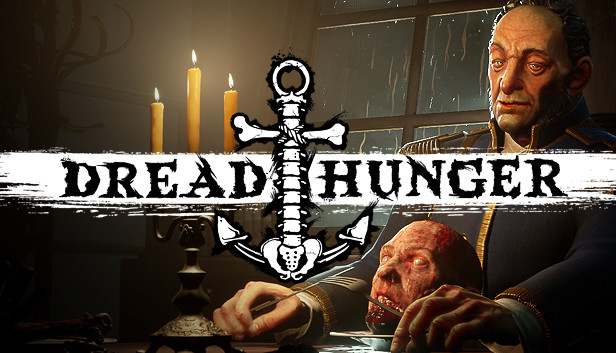 The first complete Russian-language translation of patch # 1, run by the community Discord team "Friendly Fire".
From "BUT" to "I" + adaptation for understanding.
Game process
Added new weapons – shovel (starting weapon for the priest);
Added special excavation sites: hidden safes and burial places;
Added a new perk for the Navigator, which increases movement speed (replaces hazy vision)
Added leveling and leveling system:
– Players with an F and D score do not gain experience
– Custom and singles matches do not count.
Added delay before nitroglycerin explosions
Added new magazines (teaching element), which provide information, based on, where are you and who are you
Added special bindings for inventory in the settings menu
Reduced damage on most thrown items
Changed: Players come alive with 50% health
Changed: Poison no longer heals when respawning
Reduced hunger debuff after vomiting poison
Full rebalancing of points
Engineer now starts with Ice Ax (earlier – Wooden ax)
Marine (Marine) now starts with one extra bullet
Improved wolf and cannibal attack match animation to match damage taken (now they hit more often and it can be seen visually)
Removed additional reticle from the Spyglass
Only the host lobby can now operate the ship in the lobby before the start of the match
Seals now give two meat instead of one
The ESC menu now shows all players in the game (even after, how do they turn off)
The player is given a random role, if he did not have time to choose her, and the ship is already sailing away, to start the game.
The blizzard is now much quieter, if you are in a prison (brig, guard)
Players now take full damage when knocked down (it was previously reduced)
Heat from the Lantern, lying on the ground is now exactly the same, like holding it in your hand
Ice Ax can no longer be found in Key Chests (safes)
The weapon provides more fuel for the boiler (boiler)
Players no longer take cold damage while resting (except for a blizzard)
Fix: Fists are no longer automatically selected when exiting a punishment cell
Fix: Looting the wolf no longer makes your screen unnecessary "red"
Fix: Previously, the zoom of the Spyglass could be disturbed at high FOV'a settings
Fix: Fixed weapon displacement after respawning
Fix: Fixed setting, related to the custom setting of the number of traitors in the game.
Appearance
Cannibals have a new look
New spawn effect for Cannibals
New look for the Navigator
Added "wet" effect for characters, when they enter / come out of the water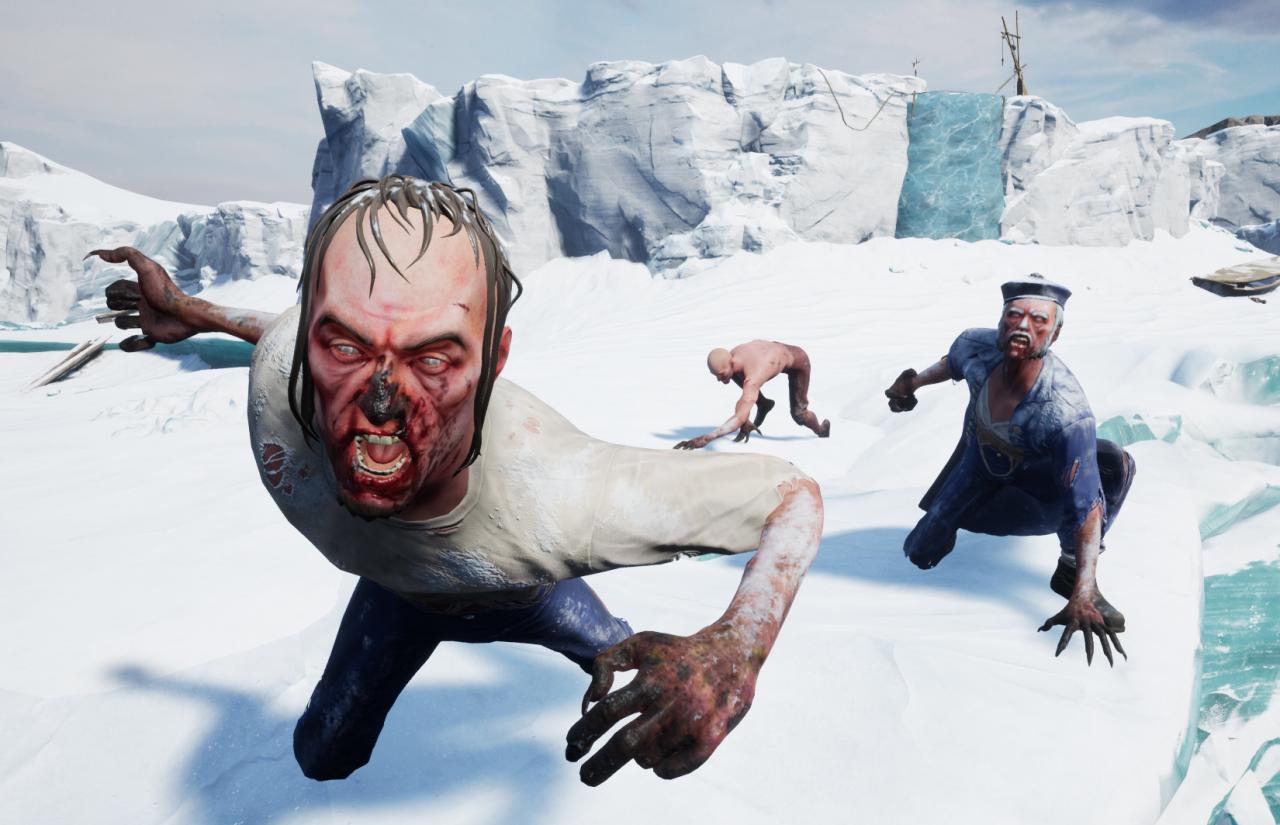 Animations
Added new cannibals animations
Added new shovel animation
Added new animation for VOIP Talking (the person's mouth moves while talking)
Added ship control animation
Fixed attack animation, which is sometimes not visible from a third person
Various other animation settings
Interface
Updated user interface for role selection
Added more languages ​​to the list when creating a game lobby
Added CJK support, Cyrillic and Thai font for correct display of the player's name
Added support "snowman emoji"
Added error message, when Vivox (VOIP) stops working
Added statistics window after the match, showing the progress of the experience
Now the text "You won" and "You lose" looks better after the match.
Fixed: Now error messages do not disappear in the ESC menu
Fixed message in HUD about, that you have three totems, when you don't really have them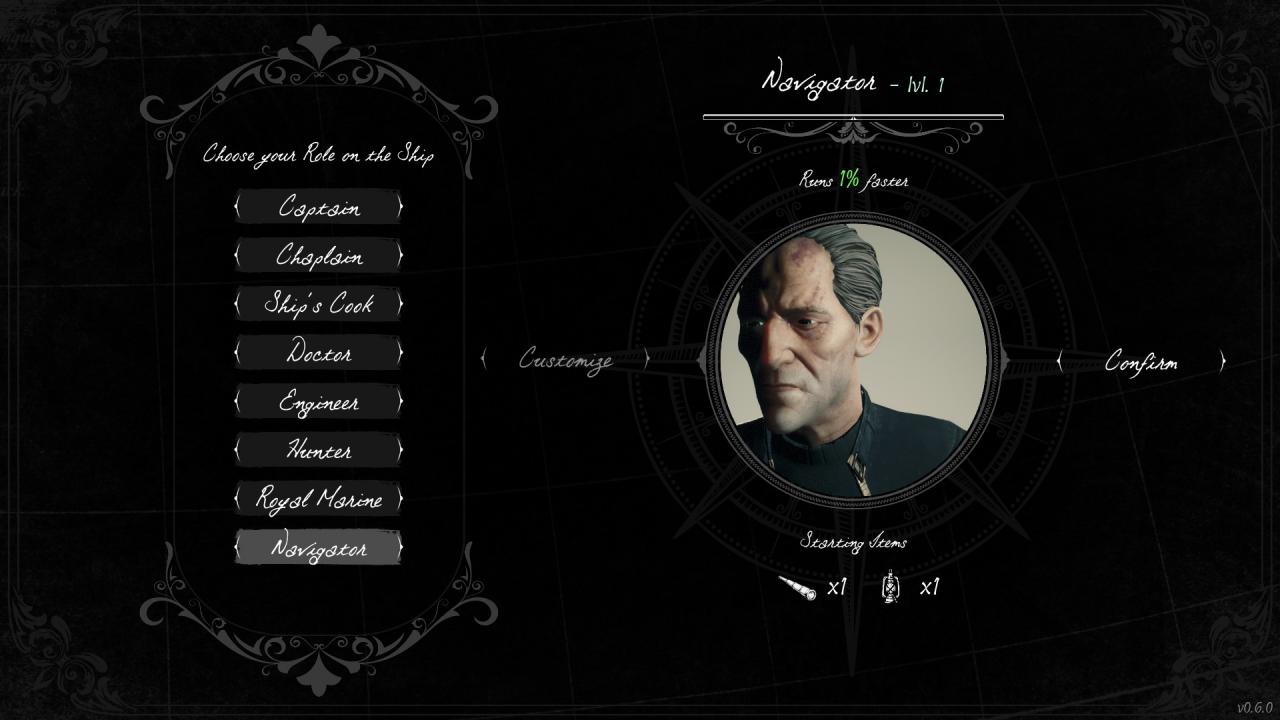 Level design
Added new excavation sites to The Approach
Eliminated the chance of nitroglycerin spawning too early in The Approach
Fix: the workroom door on the ship became inaccessible after opening.
Fix: the appearance of pieces of ice on a moored ship
Fix: the appearance of pieces of ice on the ship while sailing
Sound
Added hit and dig effects for the new Shovel
Fixed issues with loud sounds when opening a map
Added new sounds of slowed-down explosion of nitroglycerin
Added VOIP echo test (you can find the function in the audio settings)
VOIP audio drops out faster now (with increasing distance)
Lowered the sound range of the totem
Fixed abrupt cuts in audio from VOIP
Added new flesh sound for autopsy
Fix: Fixed water splash sound, repeating repeatedly with some elements
Added / updated other sounds
Other
Game server optimization
Optimization of work with the client
Fixed some crashes
RU-Discord to find partners
For the convenience of finding partners for the game "Dread Hungred" we invite you to join our Discord channel "Friendly Fire"

Related Posts: