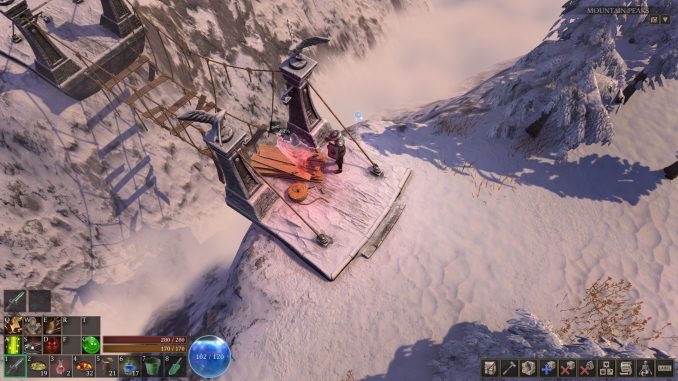 This guide describes the process for obtaining the achievement "Alchemist" and thus obtaining excellent quality potions.
Introduction
In this guide, I want to show you step by step how to get the achievement "Alchemist" the essence of which is to obtain a potion of excellent quality, well, and show the peculiarity of these potions from other qualities.
Potion making process
To create potions we need
cauldron for potions
(
since you got into this guide, I don't think I need to explain how to spend a lot of hours in this game, to reach it and build
).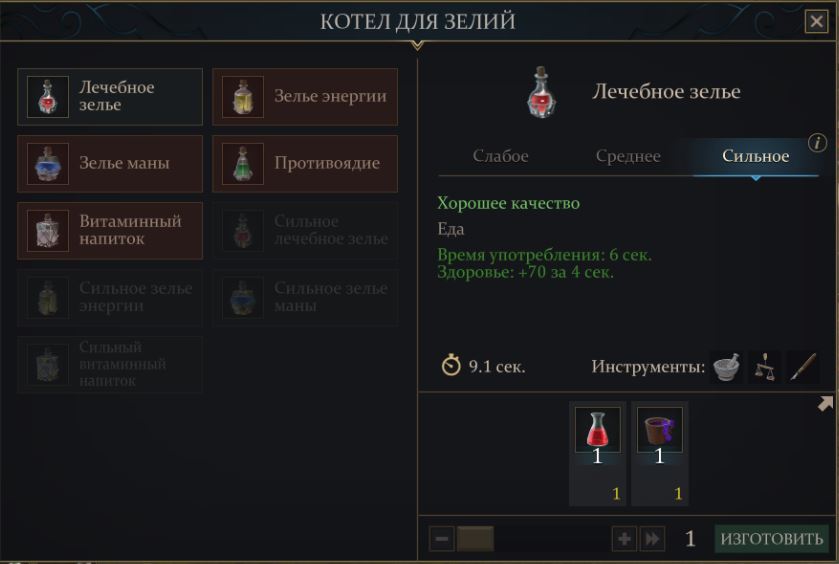 Go to the workbench, choose any potion, which you want to create and press make (
IMPORTANT
, do by 1 potion, until we get excellent quality, otherwise you will lose valuable resources).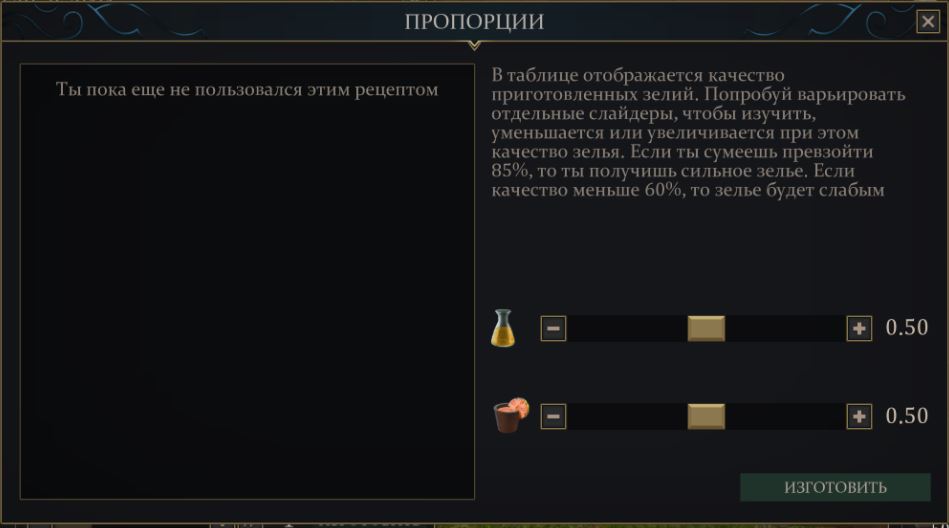 The whole point of getting 100% quality is concluded here. We need to select the coefficients for our ingredients, on which the quality of the resulting potion depends.. For the first time run as is 0.5 and 0.5.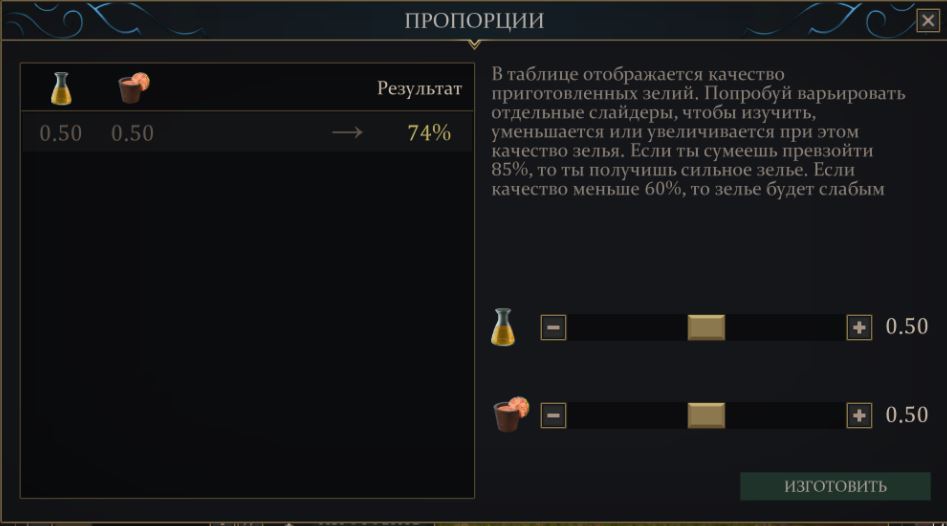 Now we have something to start from, now slide the slider to 3-7 points to one side (
as much as possible, if your resources are very tight, but you can get confused in the results and skip where the limit is and then only spend more resources
), but only one ingredient, leave the slider for the second ingredient in place.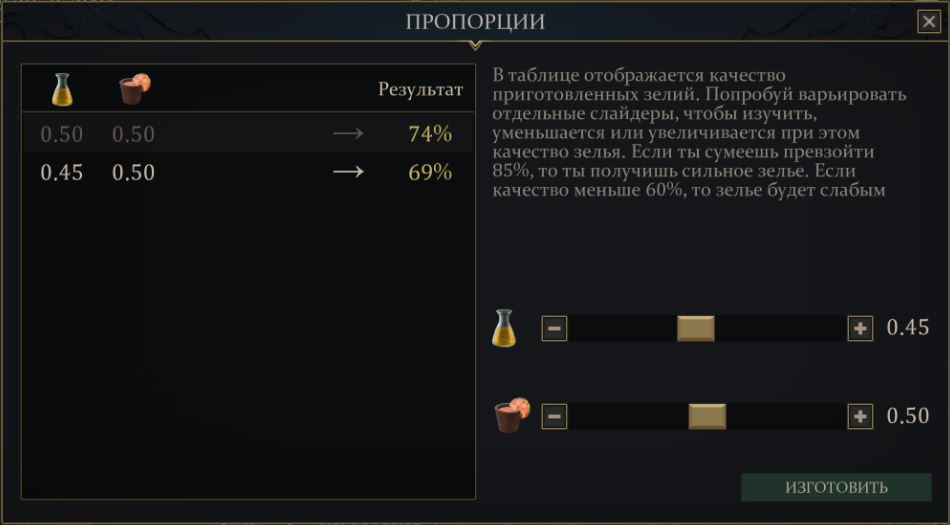 If the quality has decreased, then you need to twist in the other direction, if increased, then continue until it starts to decrease, so you will find the limit of the increase in the quality of this ingredient.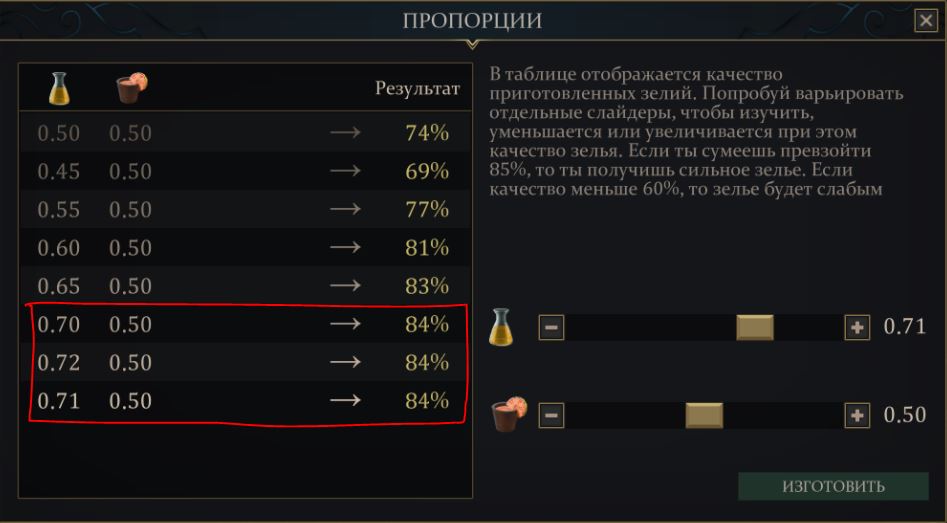 I selected such a limit and chose the middle ground between them.. Now let's do the same with the second ingredient., but if we don't get 100% when finding the limit of the second ingredient, then you need to change to 1 item first ingredient.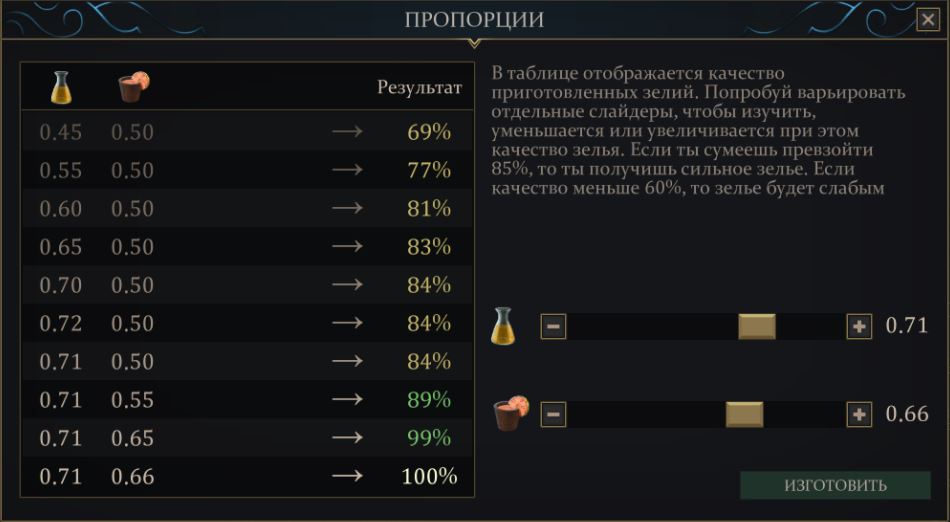 I was lucky and didn't have to change the first ingredient (
at least in this potion
) and we received a potion of energy of excellent quality and thus the achievement "Alchemist".
Superior quality potions
Now let's take a look at these potions themselves., what do they give us.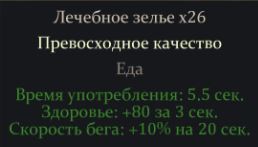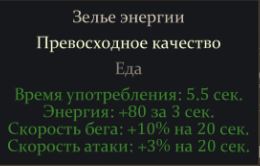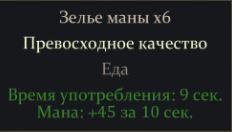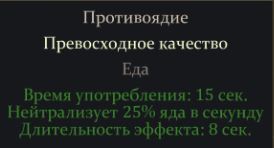 Compared to good quality potions, then the potions of health and energy are striking, which receive additional buffs (
especially running speed, half of the canyon, for example, I just ran, so it is useful
), unlike other potions, which simply increase their core indicators and reduce the time of consumption. But anyway, if you need to use any of these potions, it's worth making excellent quality, since resources are spent in the same amount anyway, and additional points can save your life (
although achievement on 10 deaths have not been canceled
).
Related Posts: