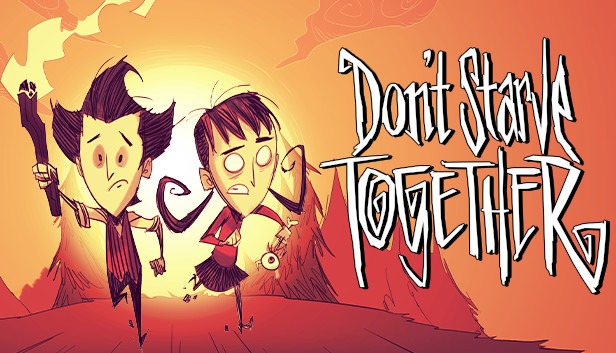 Shorter, I gave you a guide and I will not play nobility. 100 awards every month and we count. In this guide, I'll show you the fruits of my megamind., expressed in the form of a selection of costumes for the Persians from the product of game engineering don't starve together. Sure, the game itself provides a bunch of different costumes, but I somehow don't ♥♥♥♥♥♥.
P.S. This guide was not created for, to turn you into a pro-gaymer, able to single-handedly overwhelm a frog or live 10 days without meatballs. It is more focused on pumping the appearance of the Persians, to be beautiful.
P.S. x2 If you are confused, that the costume on the Persian consists of, let's say, some kind of fur coat or jacket and dirty trousers of the gardener, then the perfectionist club two floors below.
How to get strings.
so, how to get threads? This infa will cost you 5000 pants on 10 kopecks every.
The thread farm is divided into 3 stage:
1. We go to the Steam trading platform and look for things with the most bum quality, yes cheaper, so that they sell a lot at such a price
2. We buy everything that moves.
3. We go into the game and cut everything into threads.
Oh miracle! You are now a thread tycoon.
Worth adding, what if you don't starve together with your friends, you may drop several things during the game. Their cost (in threads) can vary greatly from each other and the better the quality, themes, respectively, more expensive. Here is an example from my life (his, sure, cannot be sold, but on the other hand it falls 450 thread, which is very good).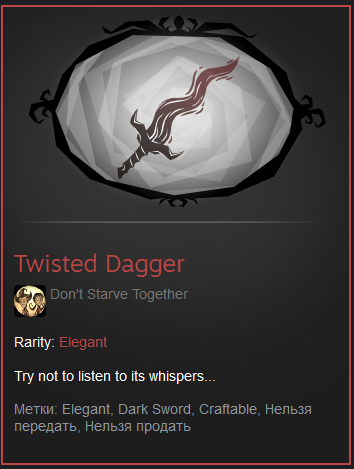 Wilson
BUT, Yes. I'll name each suit for fun, to make it funny. And also indicate what I used of things, to create it. Let's move on to talking to them.
1.Medium rare meatballs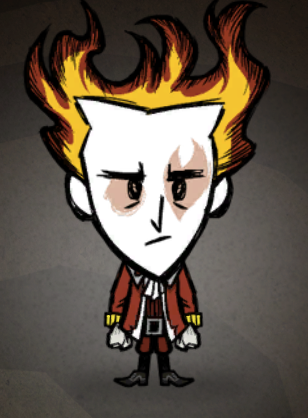 This ingenious costume includes the following items:
Head – The Magmatic
Body – Stagerose Wardrobe
Hands – Tragedienne Gloves
Legs – due to the specifics of the item "body" absent
Feet – Naval Uniform Shoes
2.The proletariat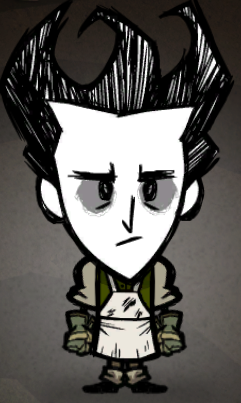 Head – default
Body – Wolfgang's Gorge Garb
Hands – Muddy Gardening Gloves
Legs – Gardening Trousers
Feet – Booties
3.Pushkin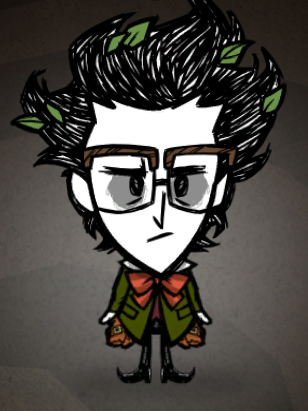 Head – The Verdant
Body – Yuletide Overcoat
Hands – Buckled Gloves (there are a bunch of different colors, so everyone can choose their own option)
Legs – stole the mayor
Feet – Low Heels
Уиллоу/Willow
1.Representative of the poor population in Kazakhstan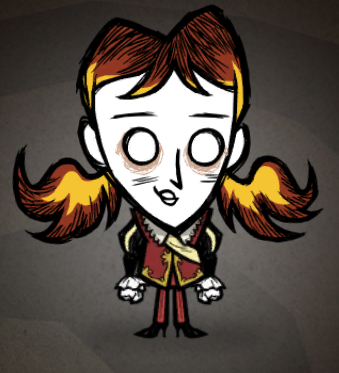 Head – The Magmatic
Body – Sugar Rose Vest
Hands – Vampiric Gloves
Legs – Swing Pants red
Feet – High Heels
2.Spain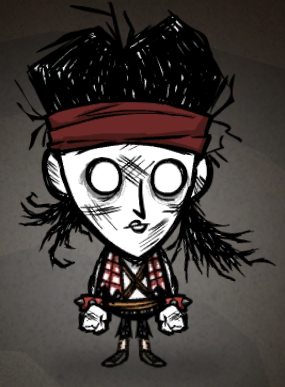 Head – The Survivor
Body – Grubby Gear
Hands – Spiked Cuffs
Legs – traded for gold at the pig king
Feet – Oxford Shoes
3.Babaka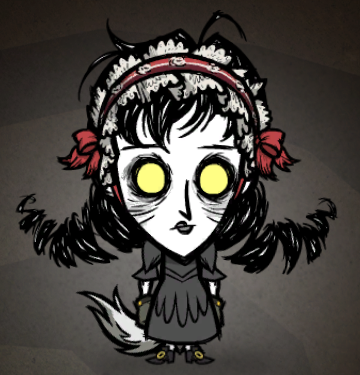 Head – The Forlorn Doll
Body – Ball Gown
Hands – Voxola Salety Gloves
Legs – Reindeer Legs
Feet – Physician's Shoes
Wolfgang
1.Reference to 3 part of the Cossacks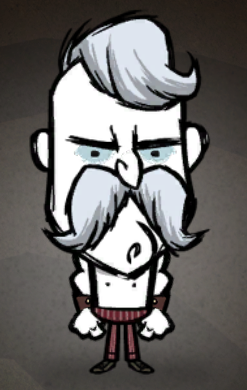 Head – The Snowfallen
Body – a real Cossack doesn't need clothes, to cut off the head of another badass
Hands – Fighter's Bracers
Legs – Pinstripe Pants
Feet – Oxford Shoes
2.Biker nicknamed Captain Obvious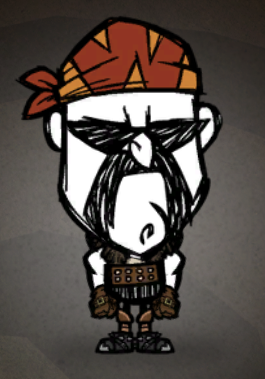 Head – The Giant
Body – Forgin Chestcover
Hands – Buckled Gloves
Legs – Brawler's leggins
Feet – Punk Boots
3.Mafia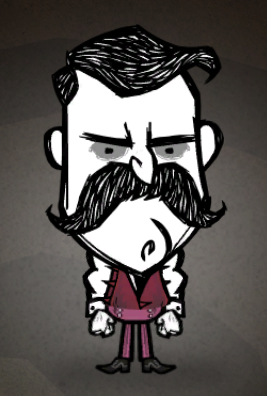 Head – The Verdant
Body – Shadow Trunk
Hands – Striking Gloves
Legs – Swing Pants in this color
Feet – Naval Uniform Shoes
And you were also waiting, that I will shove Wolfgang in here with a head like Kratos?
Wendy
1.Got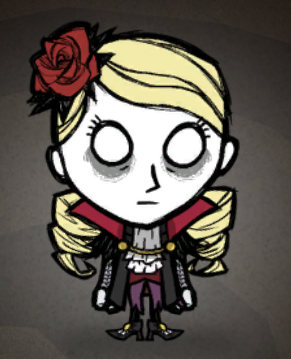 Head – The Roseate
Body – Vampiric Cloak
Hands – Bewitching Sleeves
Legs – Alchemist's Robe Bottom
Feet – Aristocrat's Haughty Heels
2.80's girl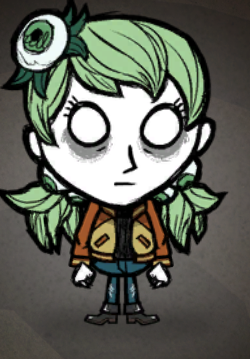 Head – Wendyflower head
Body – Letterman Jacket
Hands – default
Legs – Jeans
Feet – Trawler's Boots
3.Pathetic little shots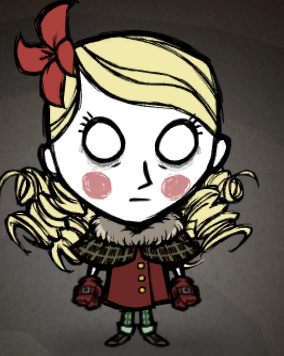 Head – Guest of Honor
Body – Caroler's Coat
Hands – Buckled Gloves
Legs – Cherckered Trousers
Feet – Oxford Shoes
WX-78
Steampunk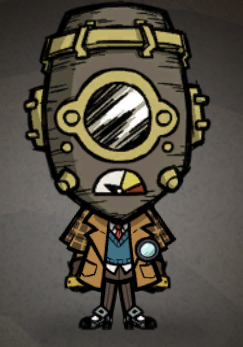 Head – The Victorian
Body – Crime Solving Overcoat
Hands – Smelter's Gloves
Legs – Uniform Pants
Feet – Woeful Boots
2.General Aboba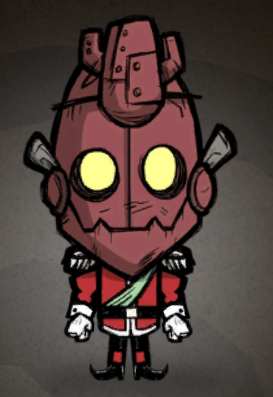 Head – Rookiebot Headplate
Body – Circus Rose Attire
Hands – Striking Gloves
Trousers – robots don't need pants
Feet – Low Heels
3.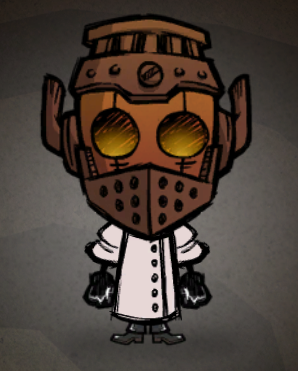 Head – The Magmatic
Body – Mad Lab Coat
Hands – I took Hand Covers so as not to use the entire set of the mad scientist costume, but if such a varick does not suit you, then take Mad Lab Gloves
Legs – no legs
Feet – Trawler's Boots
Уикерботтом/Wickerbottom
1.Granny in blue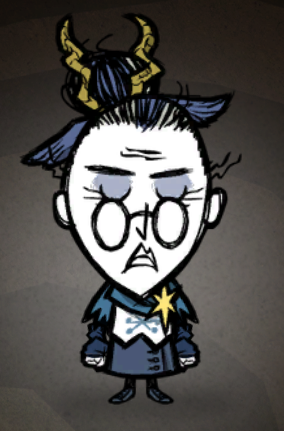 Head – Ms. Voltbottom Antlers
Body – Hoarfrost Tunic
Hands – Usurper's Handwraps
Legs – Buttoned Skirt
Feet – Oxford Shoes
2.Sobchak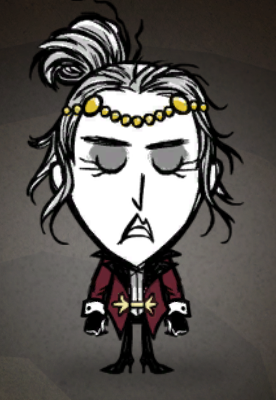 Head – The Victorian
Body – Twisted Rose Attire
Hands – Tuxedo Gloves
Legs – no
Feet – High Heels
3.Warlock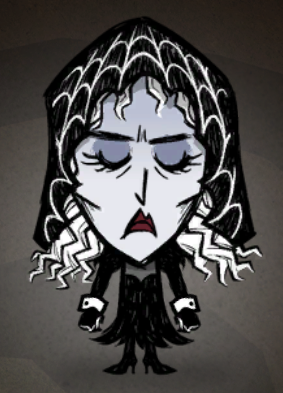 Head – The Bewitched
Body – Shadow Gown
Hands – Tuxedo Gloves
Legs – any
Feet – High Heels
Вуди/Woodie
1.Future king of Ireland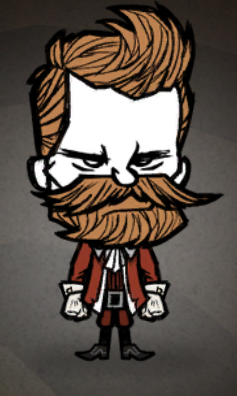 Head – The Roseate
Body – Stagerose Wardrobe
Hands – Trader's Cuffs
Legs – any
Feet – Naval Uniform Shoes
2.To all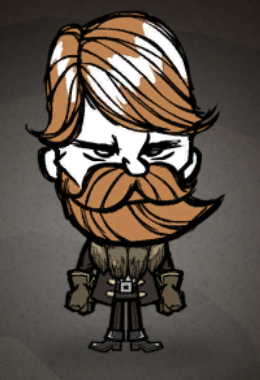 Head – Guest of Honor
Body – Trader's Furs
Hands – Blacksmith's Gloves
Legs – Swing pants
Feet – Trawler's Boots
3.Creative person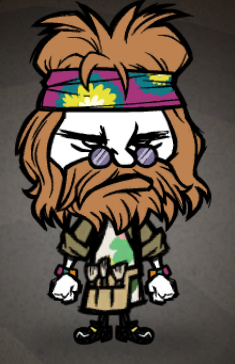 Head – The Tree Hugger
Body – Fauvust's Smock
Hands – Bead Bracelets
Legs – any
Feet – Walk 'n' Talk Shoes
Related Posts: