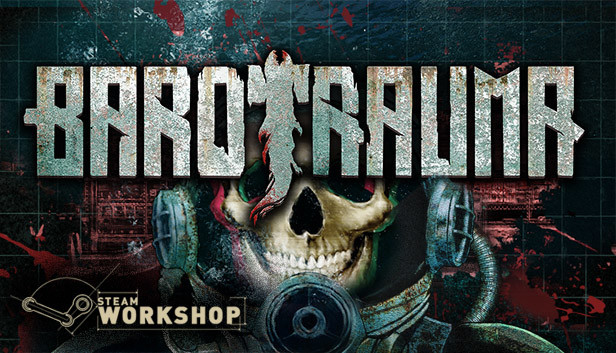 In this guide, I will write what classes are and what they are for.
Assistant
Assistants have no specific responsibilities or areas of expertise. This job is for those new to the game, since she lets them play the game, without giving them an important field to work.
Initial skills of the profession:
Weapon-15-25
Mechanics-15-25
Electrical-15-25
Medicine-15-25
Management-12.5-15
Starting profession items:
Headphones (they immediately have a battery)
Assistant clothes
Pass card
Wrench
Screwdriver
Medic(Doctor)
First of all, Medics rescue the ship's crew and treat them when they need urgent medical attention..
Most often, doctors have to wield their drugs in combat conditions.,for the sake of saving his comrades. For such situations, there is a separate Subclass of the Medic "Front-line",their things include:
Headphones
Medical glasses
Medical clothing with a blood bag
Access card
Syringe pistol
Bandage
Antibiotics-Broad Spectrum
Morphine
"Pharmacologist",Medic subclass who is willing to heal the majority, if not all, trauma, that threaten the crew during long trips underwater.
Their equipment includes:
Headphones
Medical glasses
Doctor's uniform in which from the start there are bags with blood and saline solution
Access card
Syringe pistol
Bandage
Morphine
Tonic
Naloxone
Also, doctors can wield a medical fabricator in which medicines can be made from raw materials..
And that,I forgot to mention the starting stats of any Medics of any Subclasses.
Medicine: 40 – 50
Weapon: 15 – 25
Mechanics: 15 – 25
Electrician: 15 – 25
Management: 5 – 10
Security Service (Sat)
Security personnel are responsible for keeping the submarine safe from threats, as external, and internal. They are adapted to their job with safety equipment.. Each ship can have no more than two officers.
The Security Service class has as many as three Subclasses!
And the first of them is the Commando and he owns such equipment:
Ballistic helmet
Headphones
Body armor
Commando uniform
Access card
Shock baton
SMG(in Russian translation PP-Pistol Machine gun)
Underwater knife
Bandage
Anobolic steroids
The Second Subclass is "Peacemaker",designed to deter riots or conspiracy on a submarine,his equipment from the very beginning does not have a single firearm…
Police helmet
Headphones
Body armor
Security Officer Uniform
Access card
Stun gun
underwater knife
Bandage
Handcuffs
Stun Gun Syringe
The third Subclass is the shooter
Shooter Helmet
Headphones
Body armor
Clothing arrow
Access card
Revolver with 6 cartridges
Bandage
Wrench.
Characteristics for the whole class:
Weapon 40-50
Medicine 25-35
Mechanics 15-25
Electrician 15-25
Management 5-10
Mechanic
Mechanics have high construction and mechanical skills. They can safely use welding tools and plasma cutters and, usually, are the only, who can fix broken mechanical devices.
Characteristics for the whole class:
Mechanics 40-50
Electrician 25-35
Weapon 15-25
Medicine 15-25
Management 5-10
Mechanics have two Subclasses:
"Welder" has at its disposal quite extensive equipment for basic ship repair
Baseball cap
Headphones
Boiler suit
Access Card
The bag in which they lie:
wrench
screwdriver
welding machine
cutter.
There is also "Fabricator" which has basic items for crafting items
Baseball cap
Headphones
Mechanic Clothes
Access card
Scrap
The pouch in which they lie:
Wrench
Screwdriver
Welding machine
Plastic
Steel ingot
Aluminum
Engineer (An electrician)
Engineers have above average construction and mechanical skills, but the repair of complex mechanical devices is still, usually, goes beyond their skills. However, they are competent in the repair of electrical devices., and they should be addressed, when the power grid starts to fail.
Engineers have two Subclasses ,but first the characteristics 😉
Electrical-40-50
Mechanics 25-35
Weapon 15-25
Medicine-15-25
Management 5-10
The first sub-class is a nuclear engineer who has with him from the very beginning
Headphones
Protective suit
Access Card
The pouch in which they lie:
Wrench
Screwdriver
Fuel rod (one)
Electrical Engineer
Headphones
Engineer's Kombenizone
Access Card
The pouch in which they lie:
Three wires (blue red orange)
Screwdriver
Button
Scheme based on PMRV(or something like this)
Relay coil
Captain
The captain is in charge of commanding the rest of the crew and tries to, so that everything goes smoothly. Captain's ID provides access to anywhere in the submarine, excluding private crew quarters. Each ship can have no more than one captain.
Let's start with the characteristics
Management 40-50
Weapon 25-35
Mechanics 15-25
Electrician 15-25
Medicine 5-10
The captain has three Subclasses
The first one "Veteran"
is armed with such things:
Captain's hat
Veteran Clothing
Access Card
Revolver with six rounds
Captain's pipe
"Rebel" (if I am not mistaken) Renegade captains are a thorn in the side of the establishment. They use a combination of bold and aggressive maneuvers., to throw the Coalition off balance.
Rebel cap
Rebel Jacket
Pass card
Revolver
Headphones
Anabolic Steroids
"Admiral" Coalition captains adhere to a strict set of rules. This does not stop them from coming up with new innovations., to hunt down your enemies.
Admiral's cap
Admiral's uniform
Access Card
Shock baton
Headphones
Accordion
Related Posts: