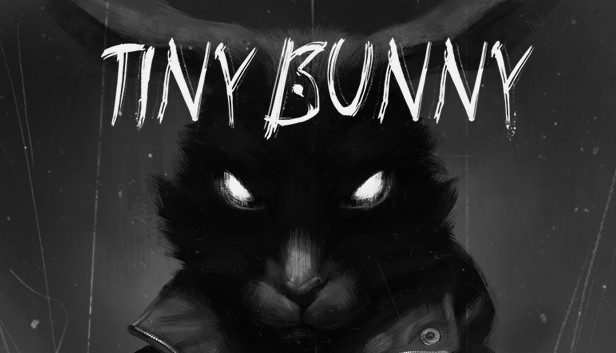 Here's how to get each of the 17 (at the moment) achievements. As episodes are released, the guide will be updated..
Introduction
Greetings to everyone who stumbled upon this guide 🙂 I did not find any similar (somewhat abandoned on achievements 1 episode), decided to take it myself.
Achievements in Bunny can be divided into those, which depend on the plot choices, and they, for which something else needs to be done, and it's not always obvious. Below they will be in the relevant sections..
!!!FOLLOWED HERE (nearly) EVERYTHING, WHAT IS POSSIBLE!!! Play the game yourself at least once before reading, and before receiving achievements, read carefully to the end.
Story achievements
We run away from mom from home, in the forest we see a mitten, hanging on a branch.
We take away:

Where are you, Vova?
You obtained a mitten.
We run away:

Run, save yourself
You ran away.
Let's go watch cartoons with Olya, we see unknown crap on TV.
Setting up the TV:

Damn cassette
You have recorded a reportage.
We hammer in and look for a cassette with a cartoon:

Nonbyland
You spent the evening with your sister.
We meet Alice on the street, we get an offer, which is impossible to refuse.
We accept a treat:

Sweetness
You took a fox's treat.
Still we refuse:

Disgusting
You gave up on the fox treat.
In the school corridor we run into a skirmish with Semyon.
We fight back:

Left crown
You used force.
Tolerate:

Humiliated and humiliated
You don't know how to stand up for yourself.
AND NOW IT IS IMPORTANT!
All further achievements are possible only under the condition, that we still inflicted on Semyon. Otherwise, our hero goes home in splendid isolation.
After talking with Polina, we choose one of the girls.
Pauline:

Knight!
You went on a date with Polina.
Alice:

Adventurer!
You went on a date with Alice.
During a skirmish with our beloved company in the forest, we can put on a mask or fight back again.
(There will be a skirmish anyway, even if Anton returns alone, BUT if earlier we did not fight back, now there is simply no choice – can only endure again and put on a mask).
If we are impatient and we still have a choice, fight back:

Right funeral
You have won the fight.
Pretending to be a bunny (put on a mask):
Masks-show
You hoped for a miracle.
BUT, as they say, there is one caveat. Along the line with Polina Romka no longer wants to establish strong friendly relations with us, and when choosing "to push back" the right funeral is already arriving for us, from him. Instead of achieving, we get this:

Not fartanulo
You overestimated your strength.
Let's summarize: to collect all the story achievements, you need more than a few playthroughs, but also frequent reboots from saves, because some achievements are influenced even by the girl's choice. Therefore, to save time, I recommend saving on each choice..
Additional achievements
Moving on to the sweetest – to achievements, for which I had to squander both episodes of times 3.
In the moment, where we need to deceive mom to go out into the yard, hidden two achievements.
There is a radio on the windowsill, click on it many times, until we get it:

Secret message
You have listened to a fragment of the rhyme on the radio.
Only then we deceive mom and click on the notes on the fridge, we get the policeman's number and this:

Useful links
You got the policeman's phone number.
And my beloved. These achievements need to be addressed immediately., because otherwise you will have to replay everything.
To obtain them, you need to examine all items., which are in locations, marked with an eye symbol. If you see an eye in the upper right corner, poke at him and inspect everything, what is marked.
Items 1 episode:
Corridor (the moment of escape):
– Cross
– Yula
– Telephone
– Pantry
Anton's room (when we put the mitten):
– Magazines on the nightstand
– Toys on the shelf
– Drawings on the wall
– Window
IMPORTANT! I saw information somewhere, that we must have a mitten to inspect Anton's room, otherwise this scene will simply not be. I will check the information at my leisure and correct the manual, but if you read it before correcting, then you better pick up a mitten.
Olya's room (watching cartoons):
– Piggy bank
– Window
– Bear

True detective 1
Explored all objects in Episode 1.
Items 2 episode:
Schoolyard (before, how to enter in the morning):
– Man
– High school students
– A car
– Tree nest
School corridor (when choosing between girls):
– Paper airplane
– Bucket
– Change on the windowsill
Schoolyard (after lessons, only on a branch with Alice):
– Man
– Squirrel
– Rubbish on the ground
– Hanged on the wall (poke last, after him Alice appears and nothing can be examined)
!!!BONUS!!! We see this stupid guy on two more occasions..
1 option – walking through the woods with Polina, at some point in the animation we see a silhouette in the background, we can click and get a few lines of dialogue.
2 option – back home arm in arm with Roma and Byasha, also during the animation we see the silhouette behind the trees.
Fair, I do not know (and I will never know), do i need to catch a man for achievement. I think, not, since there really needs to be timing + he is not marked with an eye, but just in case, look carefully.

True detective 2
Explored all of the objects in Episode 2.
Related Posts: