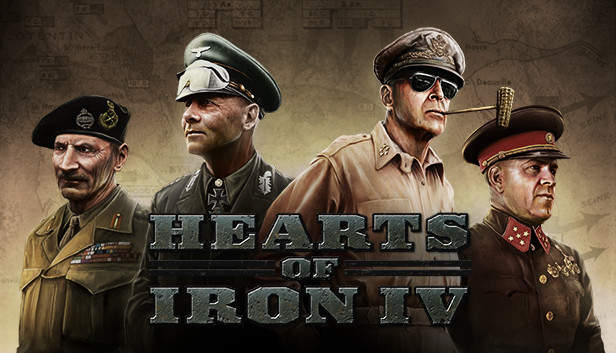 This guide will tell you, how to conquer a third of Europe over Germany in winter 36
With the help of a coup in Yugoslavia, you can unleash WW2 already at the very start of the game, and, accordingly, win this war, how exactly to do this you will find out by reading the letters below
The manual has been compiled in version 1.10.7
Start
Here is our required list of actions at the start..
Step 1. Highlight 10 the strongest and fast divisions(infantry can be reformed into cavalry, to hasten the capture of our enemies) into a separate army and send them to Wilhelmshaven( city ​​in northwest Germany)

Step 2. We need to get watered down as soon as possible.. power(pp – Political power) that's why we don't take nat. tricks to get more PP.
Step 3. Until the successful capture of Great Britain and France, it is advisable not to
change unnecessarily. the parameter is important for us "division speed"

Step 4. We send the rest of the divisions to the border with Czechoslovakia(if you don't have DLC "Death of dishonor", then Czechoslovakia will not fight with you, accordingly, divisions can be sent to another location).

Step 5. For the divisions from Wilhelmshaven we draw the landings in Great Britain and France.

Step 6. Dissolving our alliance "Here" (we are not experiencing this is a temporary measure).
Step 7. We expose the order to the fleet "Support for naval invasion" to those regions, which will be involved in the amphibious operation.

Step 8. Production, construction and other actions are not so important, so carry them out based on your plans and goals for the further game.
Yugoslavia
Our # 1 goal is to create an alliance with Yugoslavia( as, why and why you will find out later), however, our southern neighbor does not really want to be friends with us, we will fix it now.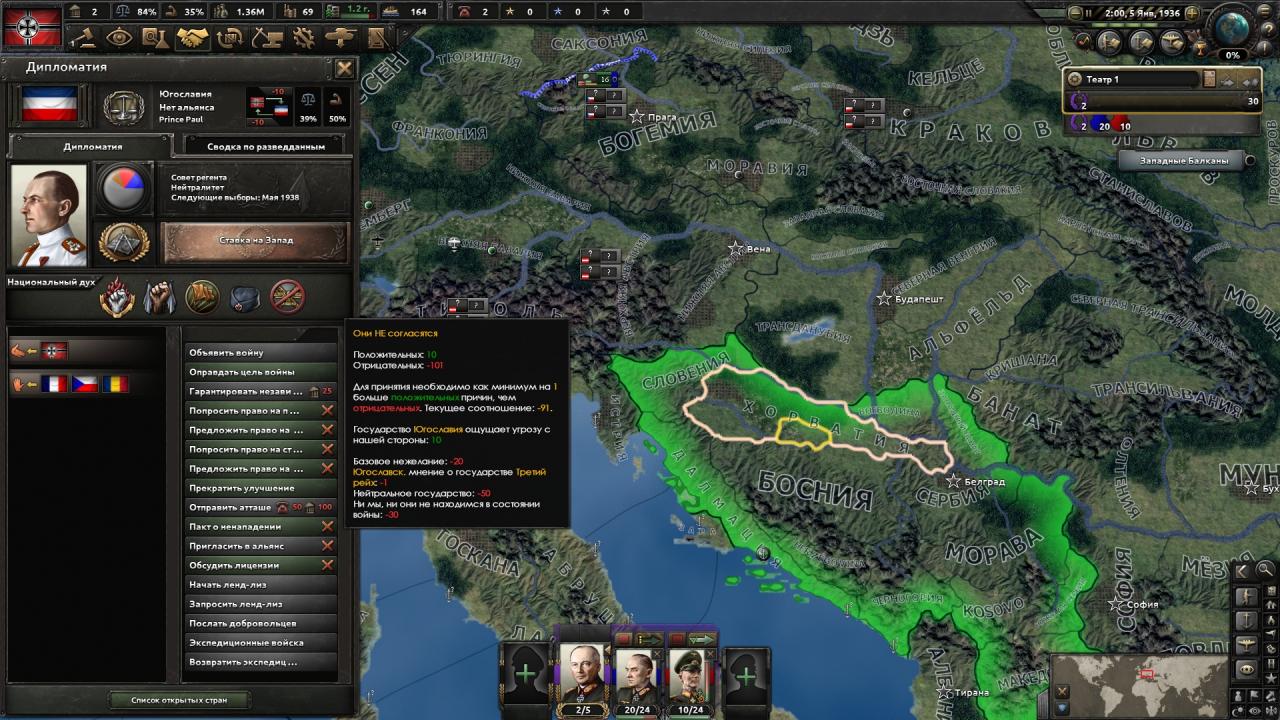 Step 1. I'm saving 10 rn and we begin to improve relations with Yugoslavia.

Step 2. To create an alliance, the previous action is not enough for us, so we will try "to scare" Yugoslavia to change her mind. For this we save 50 nn and we begin to justify the war(to any region) against the USA( for such an aggressive action, world tension will rise the most, what we need).

Step 3. The next day, Yugoslavia changes its mind and agrees to create an alliance with us. After we start a war with France and the World Bank, it will be possible to withdraw claims from the United States.

Peacefully, Alas, it will not work to live together and live with our new friend for a long time, and after the n-th amount of time(as a rule it is February 8th, 36th.) there will be a coup in Yugoslavia and here we are awaited 2 exodus.

Not favorable to us,( leads to restart) the coup was condemned by former members of the government => citizen begins.

Favorable for us, the coup was crowned with complete success.

Preparing for war
The next day after the coup in Yugoslavia, Great Britain will also hang its guarantor. To win this war, it will be enough to capture only France and Great Britain, because. they will be "Leading countries" their alliance. The rest of the countries participating in this conflict will surrender, if they do it "Leading" allies.
However, if during the war you did not have any contact with the country, who participated in the conflict, then at the peace conference it will not work to demand something from her. Therefore, we need a minimum, but "contact".
We will receive our contribution with Yugoslavia and Romania due to the strategic bombing of their territories.. The rest of the aircraft can be sent to support our landings.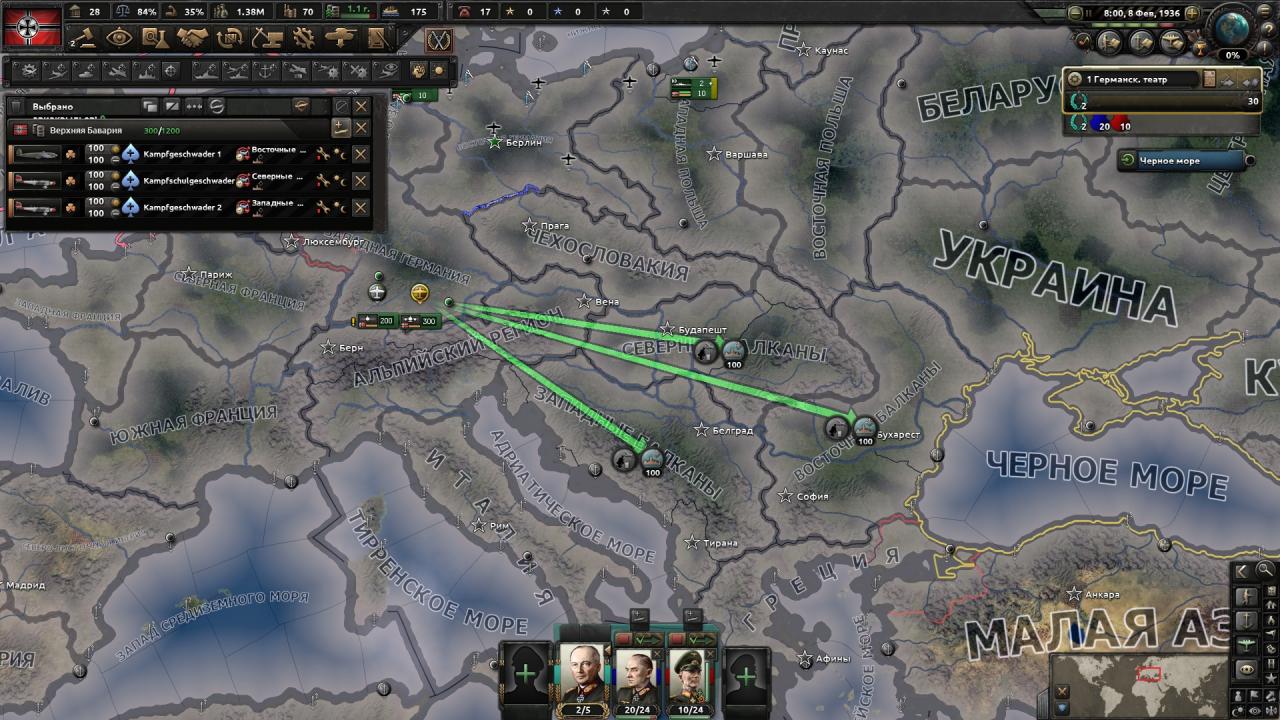 In order for Czechoslovakia to become involved in the conflict, it is enough to make a small short attack, to receive a deposit.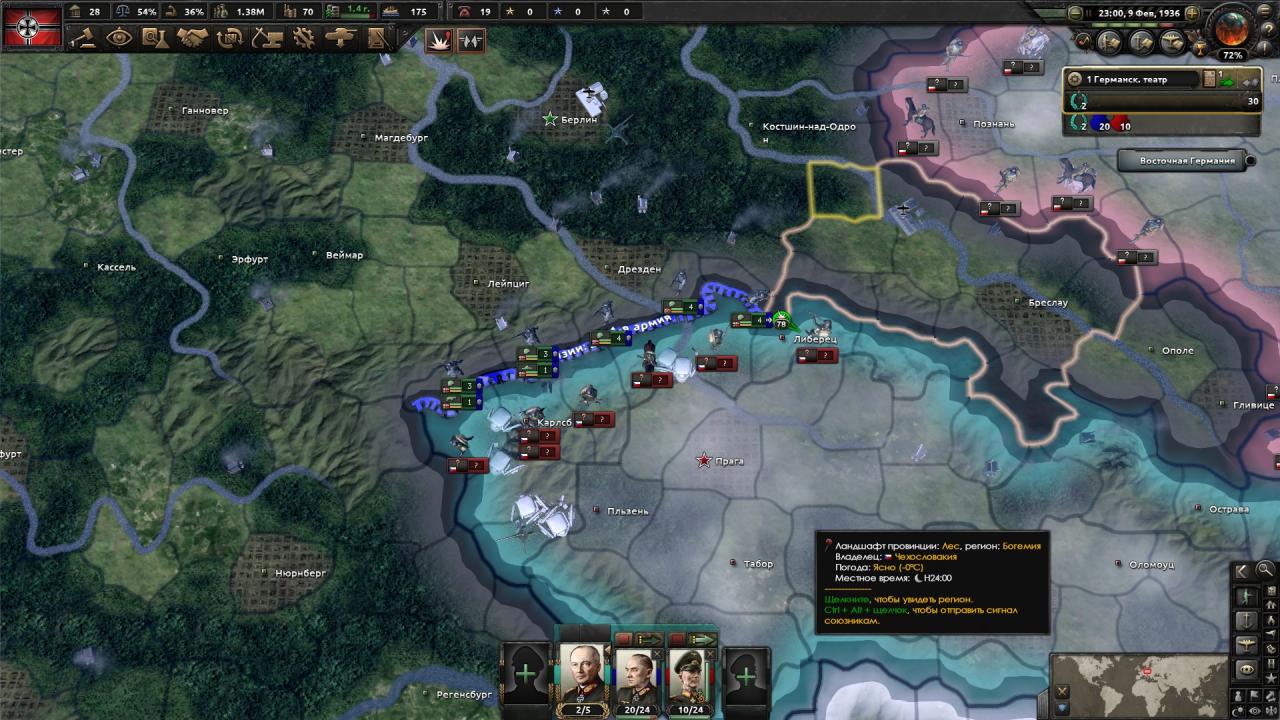 War
There is little left to do
, declare war on Yugoslavia, for which all other countries are harnessed.
The landing operation will begin instantly because. Great Britain and France will not have time to withdraw their fleet and gain superiority at sea.
While France is advancing into the interior of our country, we carry out a landing and immediately try to occupy Paris and other major cities to surrender France(France surrenders quickly with her debuff "Divided government"). London, Birmingham, Liverpool, Glasgow and Edinburgh for the UK.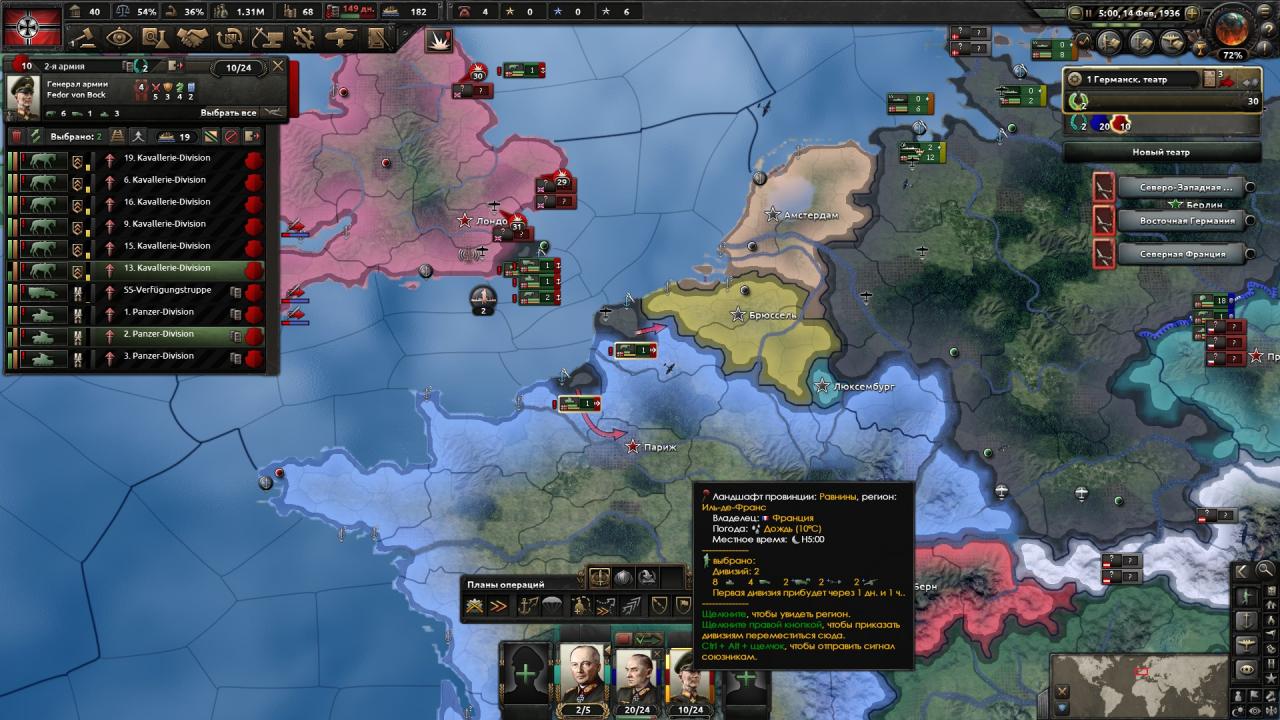 If the landing is difficult, it is possible to live a perk at the general "Forced attack" (with DLC "Waking the tiger")


As a rule, there should be no problems with the capture of the WB and France., however don't forget, that there is a share of randomness, so restarting can make things easier for you.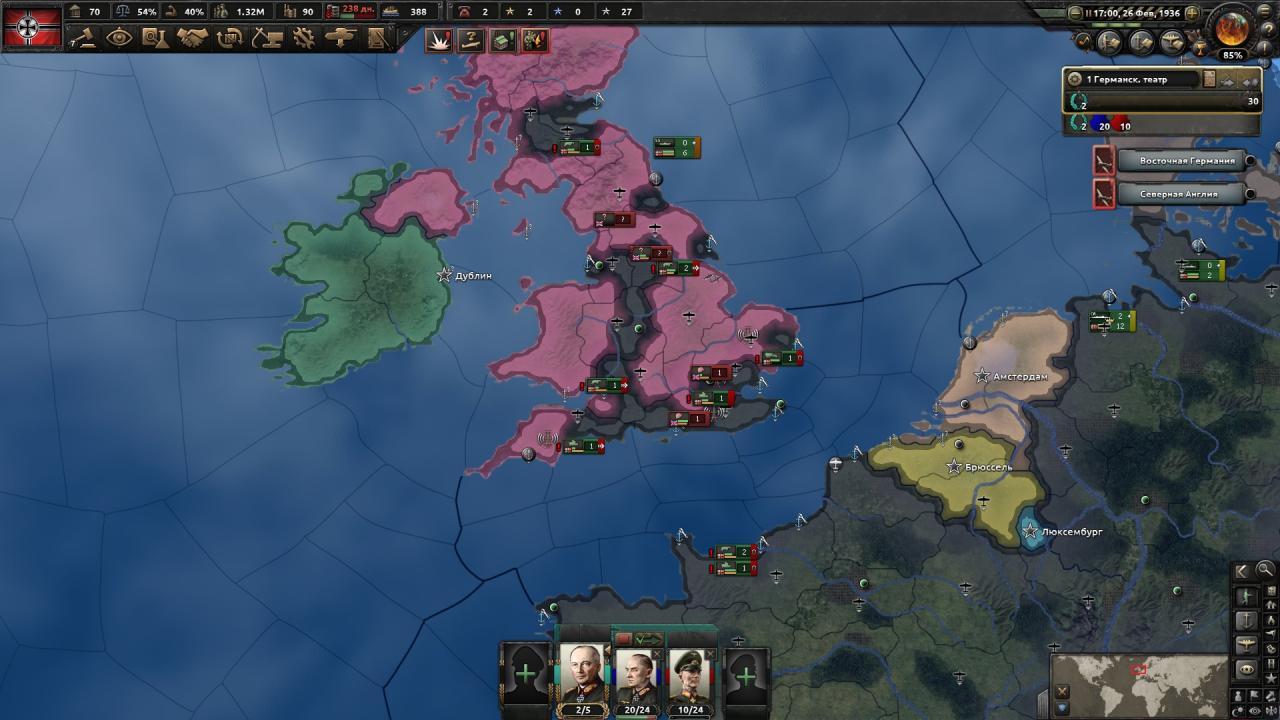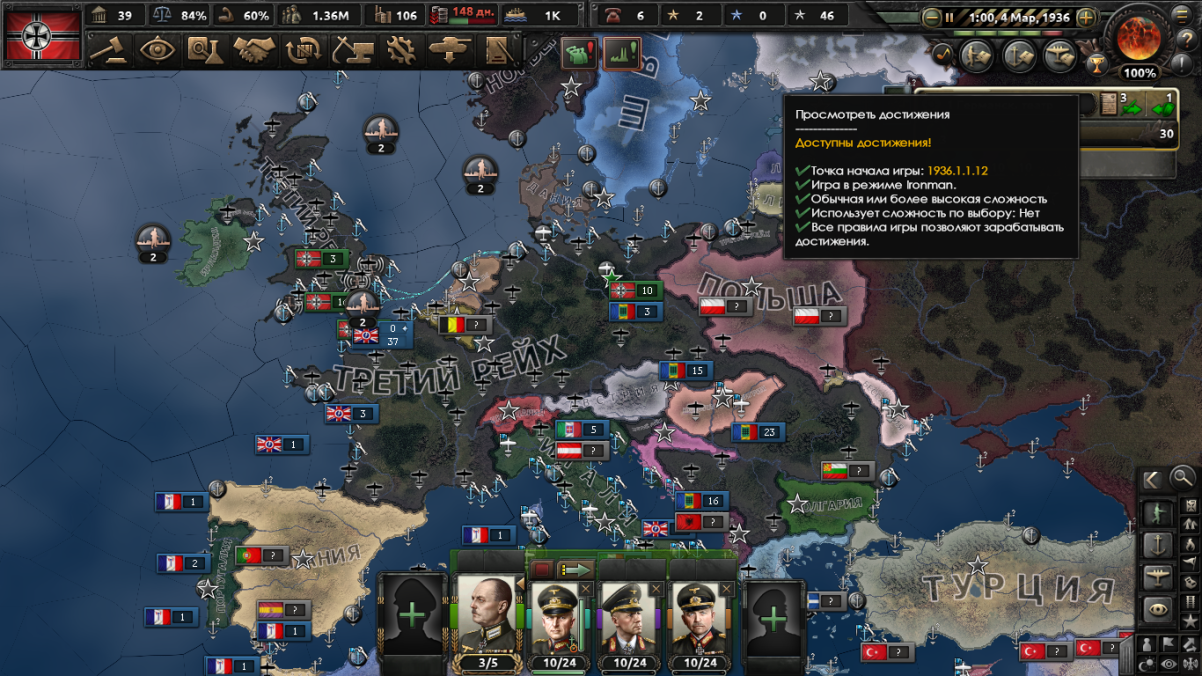 If everything worked out, then my congratulations to you! Further actions depend only on your desires and wishes.
Related Posts: