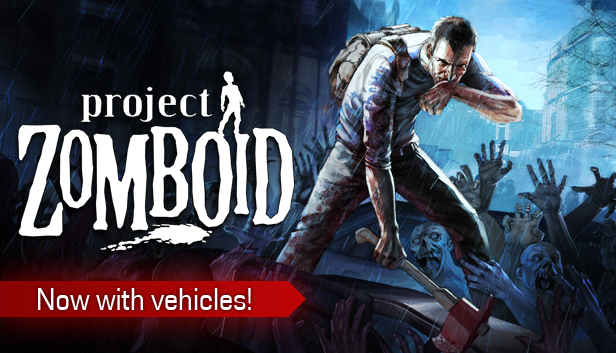 Hello, today I will show a few places for the base in Project Zomboid. I will also choose one of the best places for the base.
Introduction
Someday you will get tired of the nomadic life. Someday you will need a place to rest, farming, fishing. Who can help you choose a good place for the base? Of course it's me! Okay, enough water to pour, Its time to begin.
Base at West Point
One of the most extraordinary bases. Here you will have everything, namely: Water, food, weapon, tools and a bunch of zombies to boot:) I recommend this base for "interspersed" players, who are not afraid of difficulties. But I do not advise beginners, because you will deprive yourself of most of the mechanics, who would greatly help you to survive.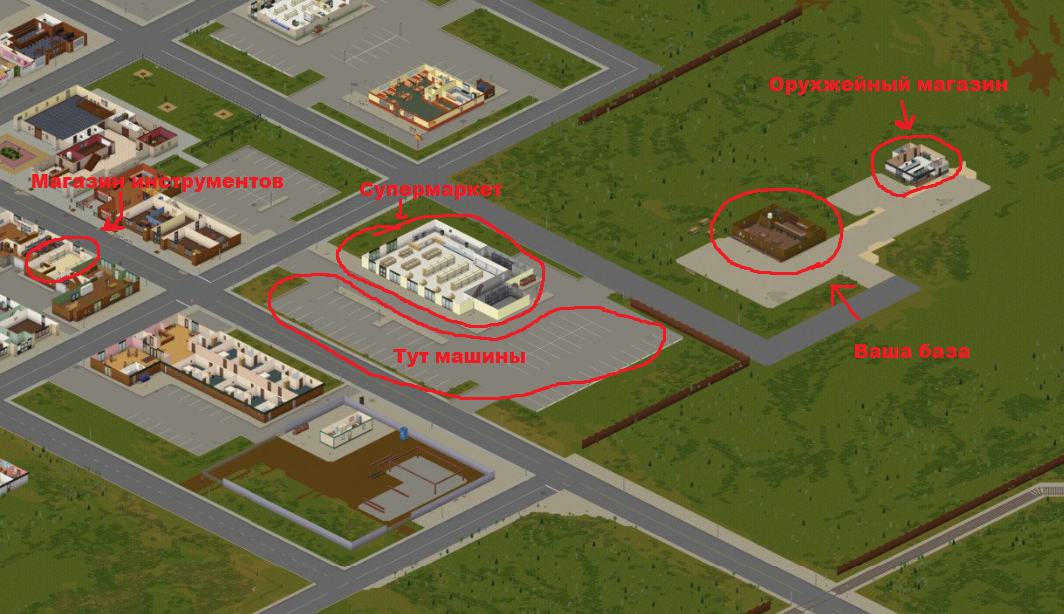 Just in case, West Point is here: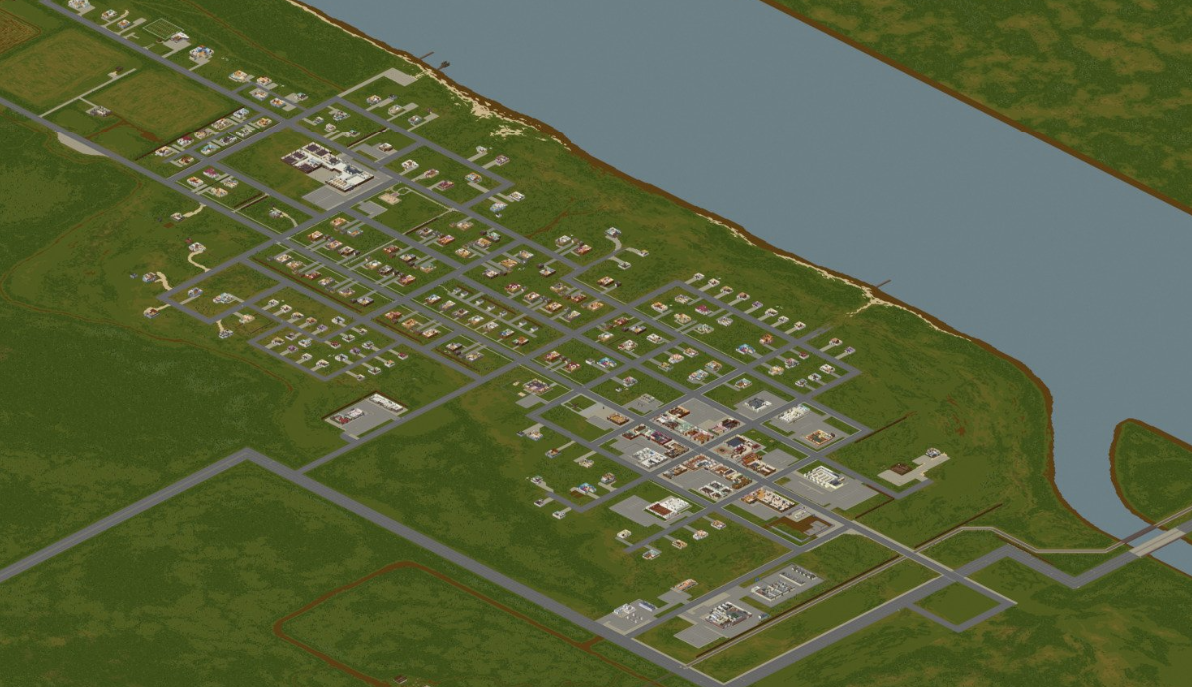 Base near Riverside
A good place for inexperienced survivalists. There is a lot of food and water, as well as tools. This place is famous for its low zombie population., so they shouldn't bother you too much.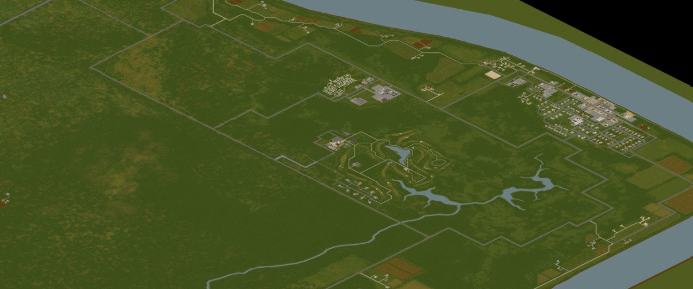 Just in case, base here:]
And here's another thing, your base – garage cooperative. Who is familiar with this expression already knows, that in such places you can find a lot of all kinds of usefulness.
Base off the beaten path
Well, now we got to the best, in my opinion, base. Everything is perfect here: Plenty of water, a lot of food(If you know how to use the benefits of nature, which are a lot here), and most importantly – extremely small number of zombies. There are so few zombies here, that for a month of survival in this area I have never met a single walking.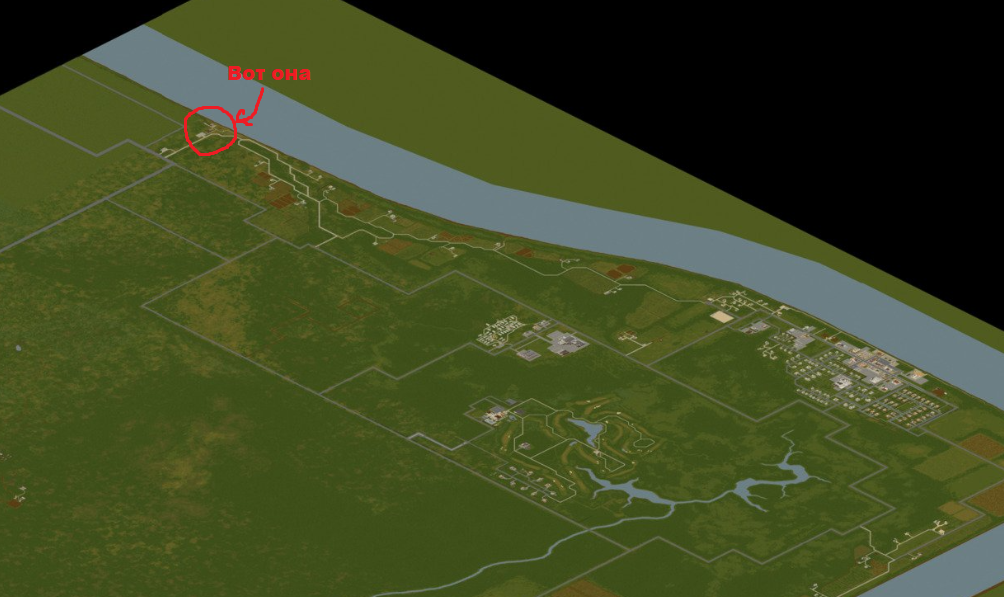 Here she is in a stronger approximation: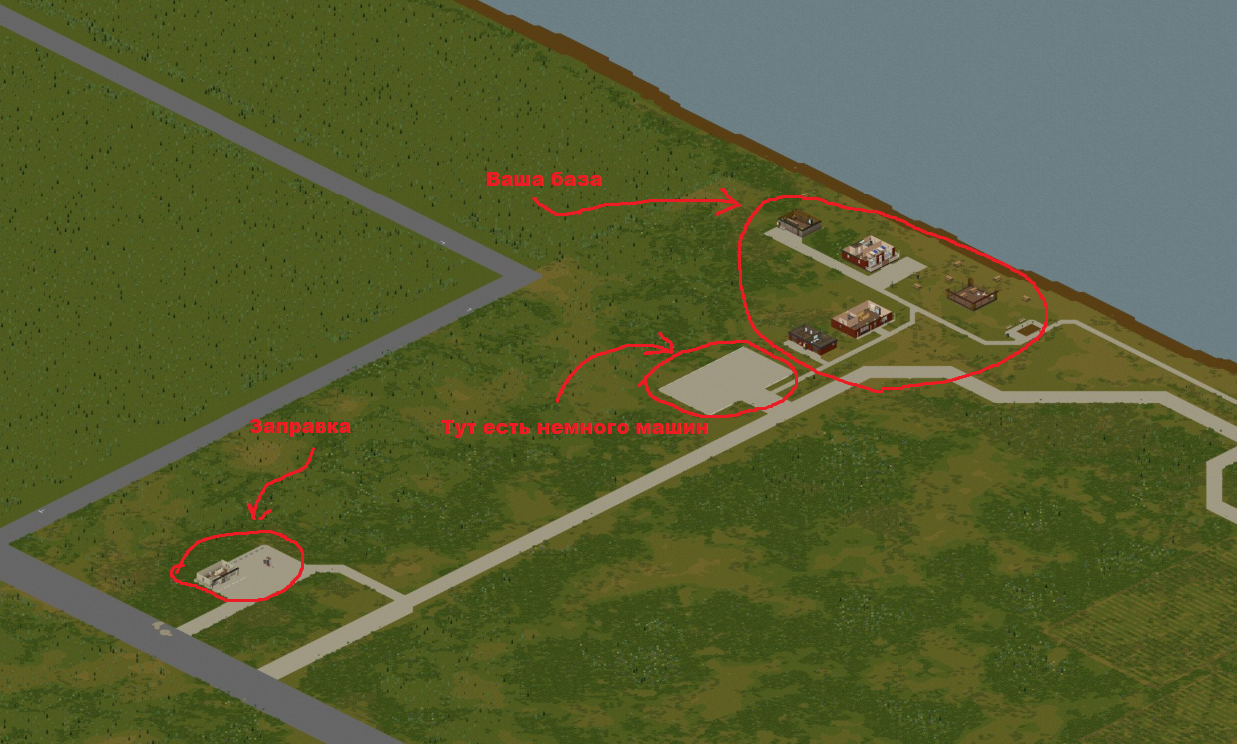 Related Posts: