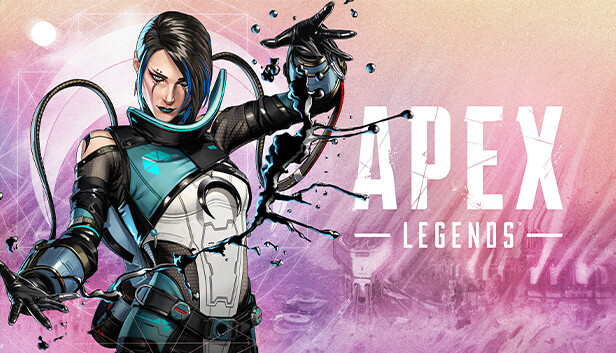 Apex Legends optimization for weak machines in 15 the season.
Although the new map is well optimized, there will still be a couple of methods to increase FPS and a comfortable game.
My build
● GTX 1050 OF
● I3-9100F
● 16GB DDR4
● ASUS PRIME H310M-A R2.0
Game settings
We put everything to the minimum, anti-aliasing off, field of view as you like, but I recommend 110.
Of course, your birthplace. turn off synchronization.
Banal chips
When playing apex, close any left programs if you don't need them (discord, chromium), and also you can remove all sorts of programs you don't need from startup (in task manager). Clean up the temp folder.
Firewood and DirectX
It is also important to have the latest version of drivers for vidyuhi and updated DirectX. This will help improve performance for all games and the computer itself..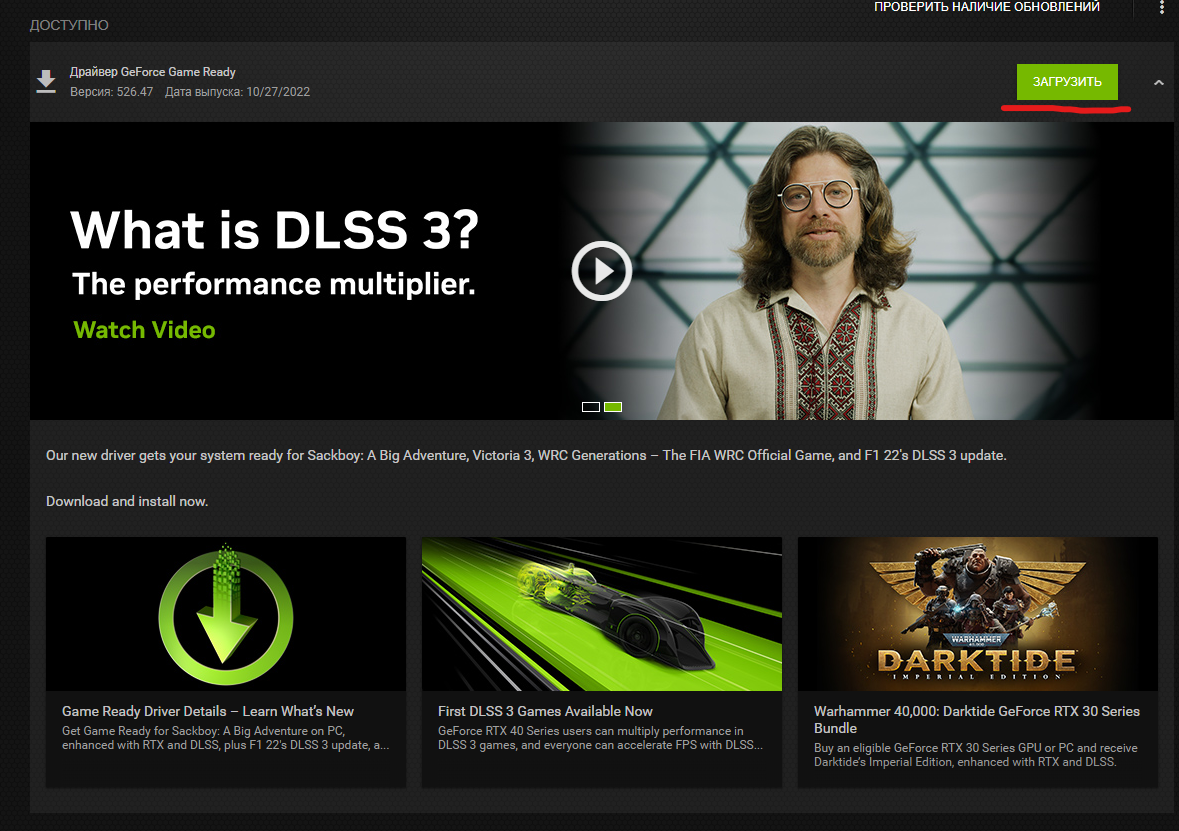 Apex High Performance Mode
Write it down "Graphics settings" in Windows search. Open the menu and press browse, select the file r5apex.exe from the root folder of the game. Press the option and select "High performance".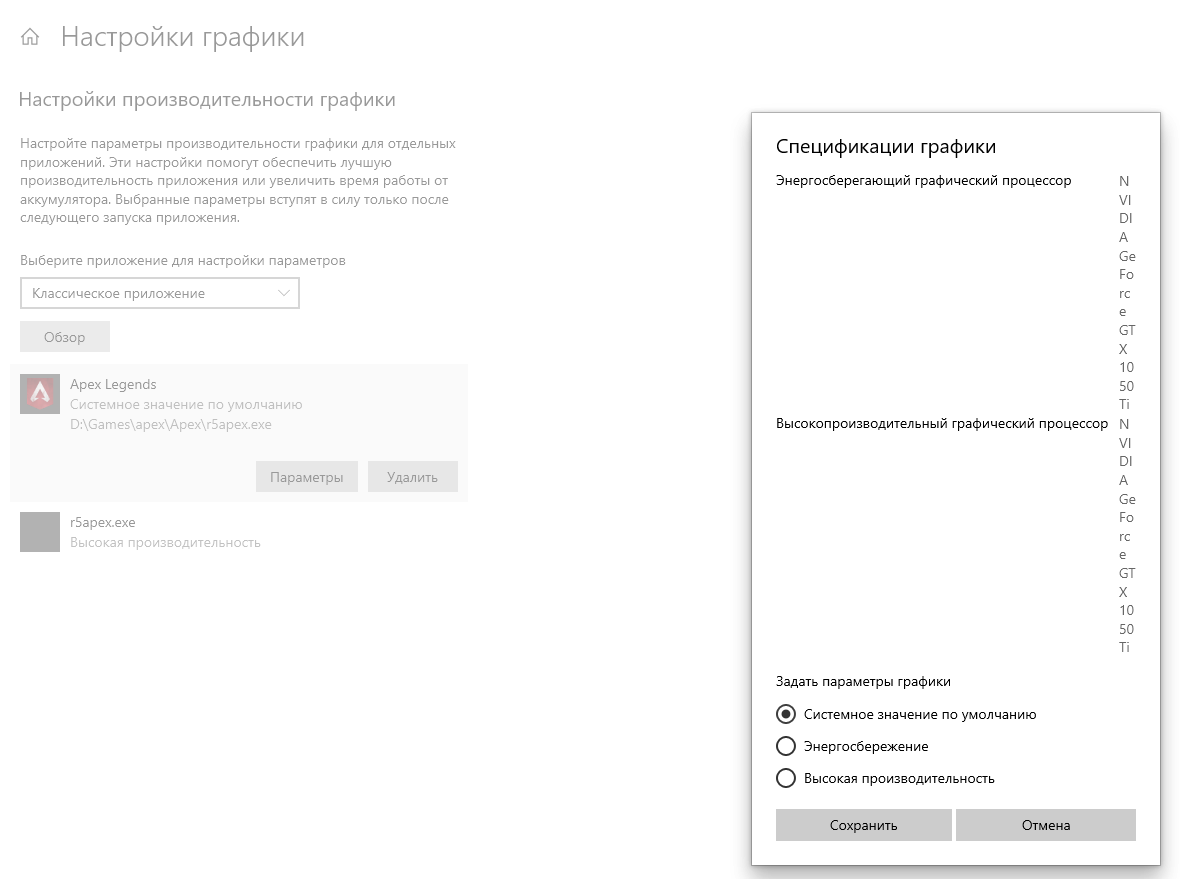 Settings for Nvidia graphics cards
Right click on desktop, push "Nvidia control panel". find "Controlling 3D parameters" and I bounce "Software settings". We choose "Add" and find the file r5apex.exe in the root folder.
Set these settings:
Anisotropic filtering: Off
Anti-aliasing FXAA: Off
Smoothing gamma correction: Off
Smoothing mode: Off
Smoothing-options: Not
anti-aliasing-transparency: Off
Maximum number of pre-trained personnel: 1
Power management mode: Best performance mode preferred
Shader caching: On
Filtering textures: Anisotropic On-Sampling Optimization: Off
Filtering textures: Negative Deviation UD: Allow
Filtering textures: Quality: High performance
Filtering textures: Trilinear optimization: Off
Stream optimization: On
Triple buffering: Off
Vertical sync: Off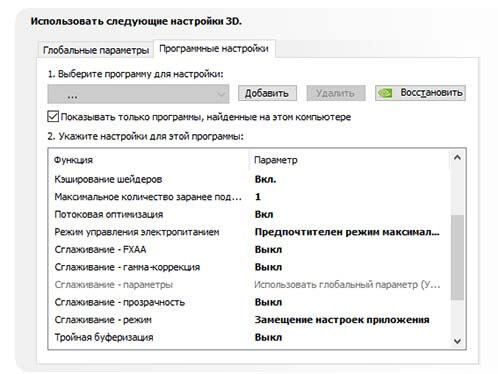 Also click on "Adjusting playback picture settings", click on "User settings" and turn on "Performance".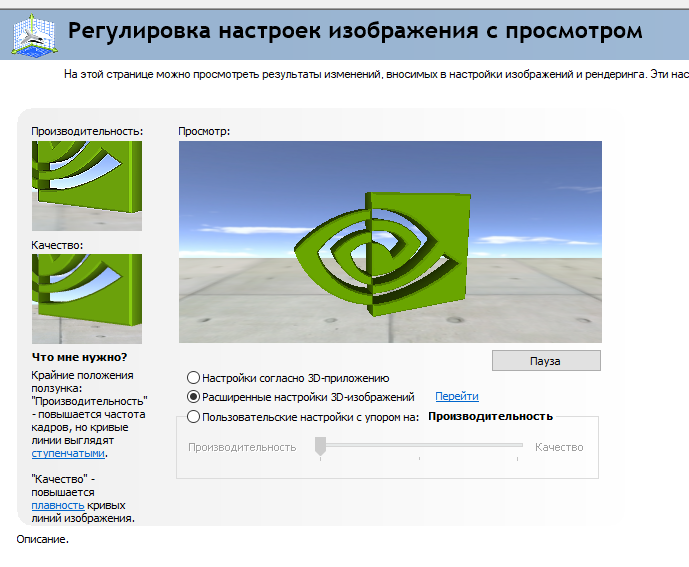 Launch parameters
My launch options: +gfx_nvnUseLowLatency 1 -threads 4 -novid -fullscreen -dev -preload -high
IN "-threads 4" set the number of cores in your processor.
"-novid" disables the loud splash screen when entering the game.
videoconfig.txt (turn off shadows and tweak textures)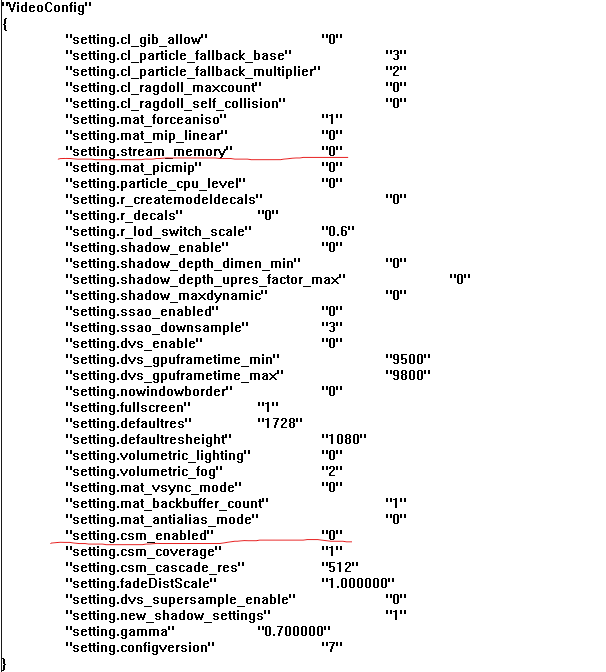 We put "setting.stream_memory" and "setting.csm_enabled" on 0.
You can also put 16:10 or 4:3 resolution like mine, also gives a very good fps boost.
!Be sure to after we have entered all this, right-click on videoconfig.txt, push "Properties" and check the box "Only reading", apply!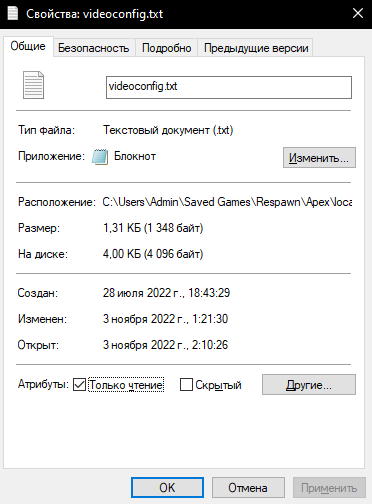 autoexec.cfg
You can also set yourself a config for boost fps, there are parameters that are not in the apex and video config settings themselves.
To put it yourself you need to drag the config (which I uploaded to google drive) to folder "cfg" located in the root folder of the game.
In order to run it, you need to enter +exec autoexec.cfg in the launch options of the game.


Sillaka: https://drive.google.com/file/d/1OFVMyWawQUNMjakNK861k5-rTYrKrdv6/view?usp=sharing
!Ban for it will not be given because this is a regular config that changes the game settings!
Result
To: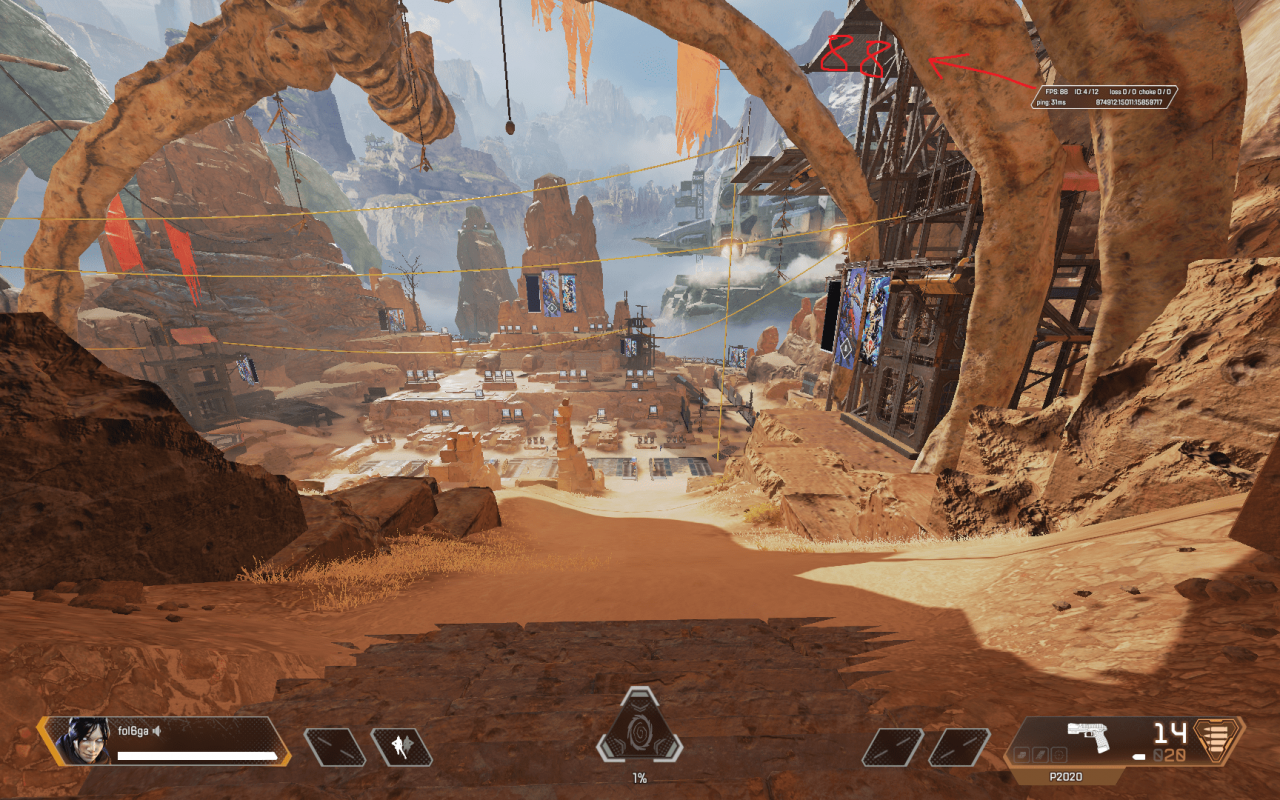 After: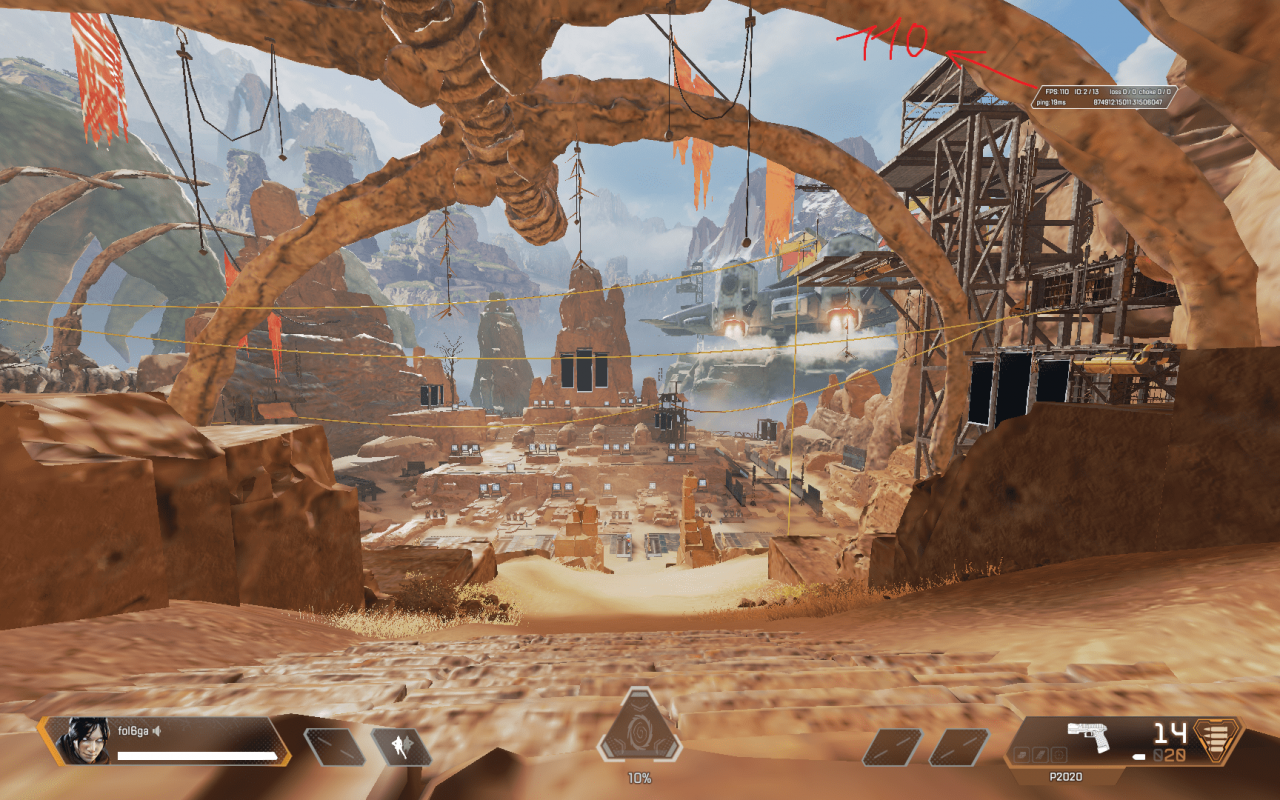 This is without autoexec.cfg, just adds changes to the video config 30 fps(and no change in nvidia control panel), but in the rink the difference will be more significant, because there are more shadows and textures than at the shooting range.
Related Posts: