Hello dear friends. today i will show you 9 cheap sets for all classes. I tried to make them new and unusual. Advise, prepare your refs for all sets! And we proceed!
Class: Soldier. Set name: Bismarck
I think you have heard of such a historical figure Otto Von Bismarck, the one who united the German Empire. In general, I made a set for a soldier very reminiscent of Bismarck!
Items:
Marshall's Mutton Chops – 1.66-1.88 ref.
The Gilded Guard – 1.55-1.88 ref
The Hornblower – 3.11-3.22 ref.
Total – 6.33 ref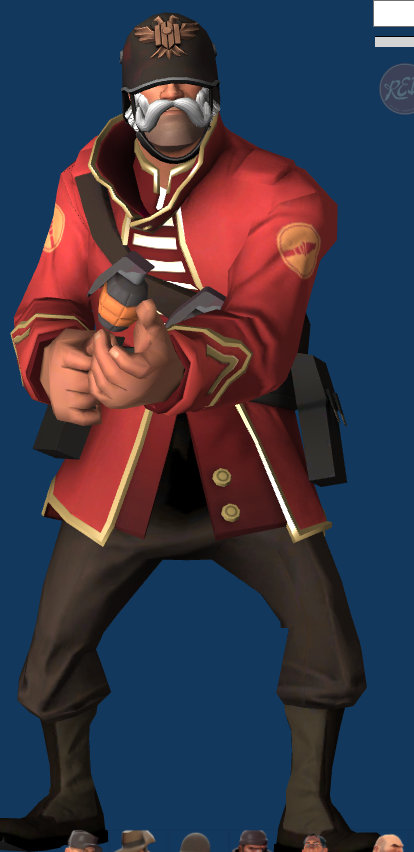 Class: Scout. Set name: French Lovelace
Introduce, what if the spy was born in France and the spy was the spy's full-fledged father. This set shows what a scout would look like then.. The set is very simple, but tasteful.
Items:
The Boss – 1.77 ref
The Argyle Ace – 1.44 ref
The Paisley Pro – 1.44 ref
Total – 4.66 ref.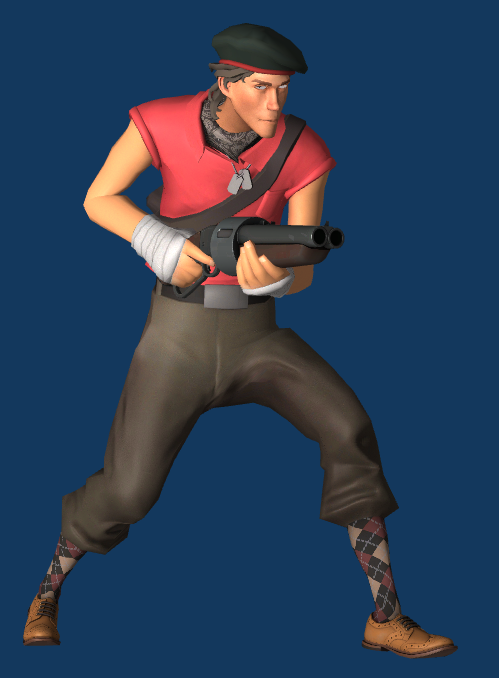 Class: Pyro. Set name: Lean
Imagine, that your house is on fire and that this firefighter comes? After this you will understand, that your burning house was definitely not an accident.
Items:
The Special Eyes – 2.88 ref
Trickster's Turnout Gear – 4.77 ref
Brigade Helm – 2 ref
Total – 9.66 ref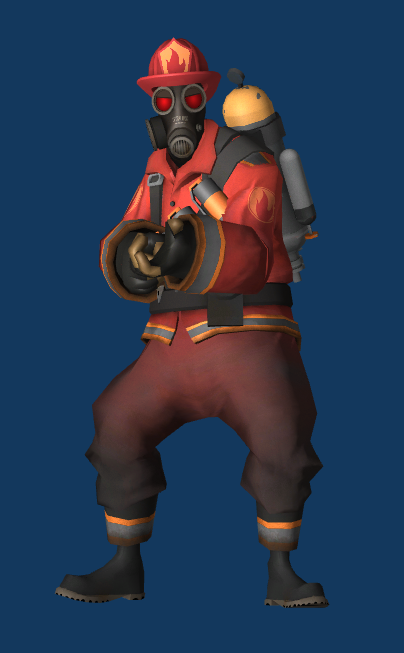 Class: Demoman. Set name: Scottish rebel
Looking at the situation in Scotland and how the people of Scotland want to secede from the United Kingdom, the demolition man organized resistance to the authorities.
Items:
The Black Watch – 1.77 ref
The Gaelic Garb – 6 ref
The Cool Breeze – 4.88 ref
Total – 12.66 ref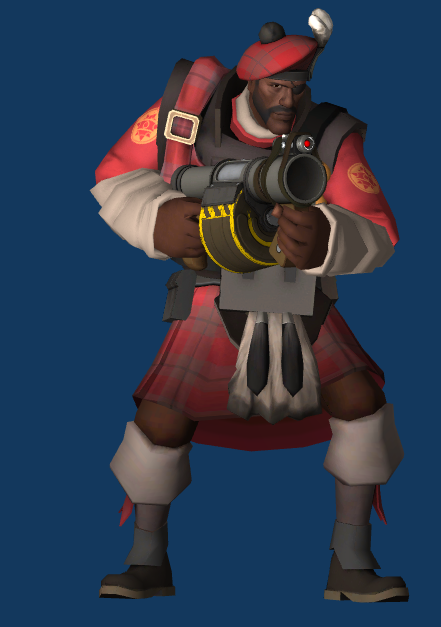 Class: Engineer. Set name: Locksmith
Nothing to say, just the best locksmith from a pile of metal will create a turret and a dispenser!
The genius and father of Texas engineering!
Items:
The Tools of the Trade – 1.66 – 2.22 ref
Scotch Saver – 5.22 ref
Hotrod – 1.77 ref
Total – 8.66 – 9.33 ref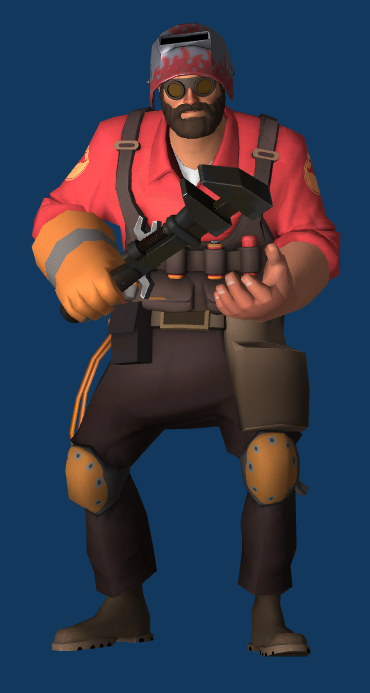 Class: Machine gunner. Set name: Siberian worker
Yes, it's not hot in Siberia, that's for sure, but this guy is too warm.
The set turned out to be not too cheap, but not expensive either.
Items:
Snow Sleeves – 8 ref
Officer's Ushanka – 5.55 ref
Yuri's Revenge – 5.66 ref
Total – 19.22 ref.
I agree the price is not small, but the set is very good. And cheap for a machine gunner.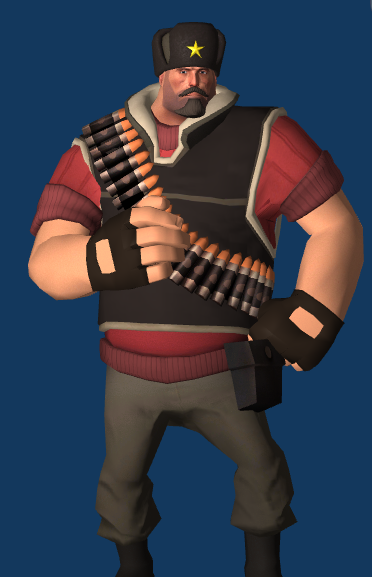 Class: Sniper. Set name: Swamp hunter.
Hunter for crocodiles and other animals.
Items:
The Outback Intellectual – 1.77 ref
The Bushman's Boonie – 1.77 ref
The Five-Month Shadow – 3.11 ref
Total – 6.66 ref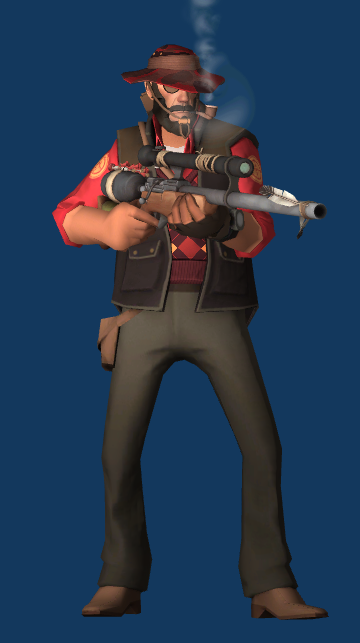 Class: Medic. Set name: Psychologist 18-19 century
My diagnosis, you are definitely mentally ill!
Items:
The Ruffled Ruprecht – 2.33 ref
The Powdered Practitioner – 1.33 ref
The Foppish Physician – 7.44 ref
Total – 11.11 ref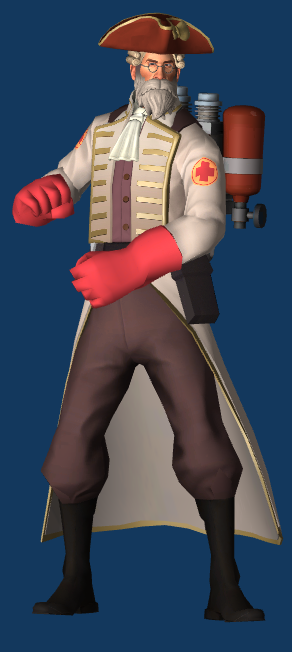 Class: Spy. Set name: Mafioso
How easy it is to gain the trust of any mafia? It is enough just to put on an elegant suit and a nice hat! (The very first item is not in the picture, but it's worth adding it)
Items:
Made Man – 1.77 ref
Cosa Nostra Cap – 3.22 ref
The Blood Banker – 2.55 ref
Total – 7.55 ref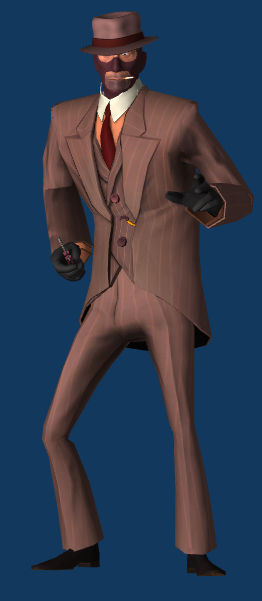 Related Posts: