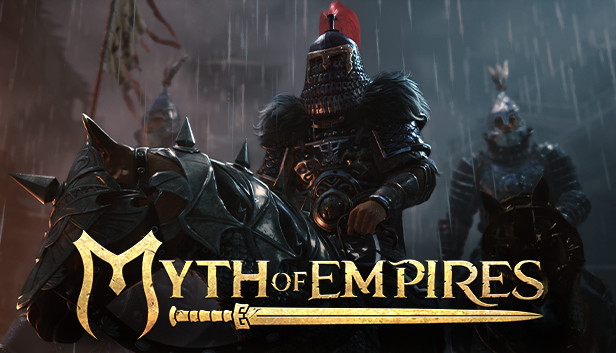 This is a short guide to the game Myth of Empires dedicated to horse breeding.
The basic taming mechanics are briefly described here., feeding, pumping and skills of horses.
Create your perfect horse!
Leveling Horse Myth of Empires

This is a short guide to the game Myth of Empires dedicated to horse breeding. The basic taming mechanics are briefly described here., feeding, pumping and skills of horses.
***
To improve the progress of gaining experience, taming cooler horses and crafting various paraphernalia, it is recommended to go to the branch
horse
.
This will give you a lot of additional items to improve your future stable., healthy and strong horses, powerful armor.

In Game Myth of Empires your first faithful mount becomes Horse.
Catching the first at low lvl will not be difficult. It is not even necessary to use groundbait for this.. (if you use it – throw near the horse, she will come up and start eating. Then you can easily sneak up without consequences.)
Or you can use stealth methodand jump out of the back from the bushes, before the horse has started to run away. the main thing – have time to squeeze "in the saddle" and start the stage "rodeo".
Follow that, where the horse takes you. Try to stay in a safe checked area, so that in case of something not falling from the mountain or running into an aggressive mob, otherwise you risk losing both the horse and your belongings.
Important scale – rage horses. Once she peaks – you will be offered a mini game, where you need to press RMB / LMB to pacify.

As soon as the taming bar is full – the horse will begin to obey you and you can place a saddle on it or lead a trail. A tamed horse follows you effortlessly, even if you are already in the saddle on another horse.

Be sure to prepare the feed, to put a new horse in your inventory. He will be wasted himself from time to time. Long walks waste a lot of food. (but they can also give more exp)

In the horse's inventory, you can see it Fins and Debaffy.
They affect general Statistics.
The better the horse by quality – the higher she will have characteristics.
More often than not "thin" looking like a horse – faster, and more "extensive" – able to carry more weight. However, there are various combinations perk, which can give a fast horse extra carrying capacity and hp, and chunky – endurance and speed.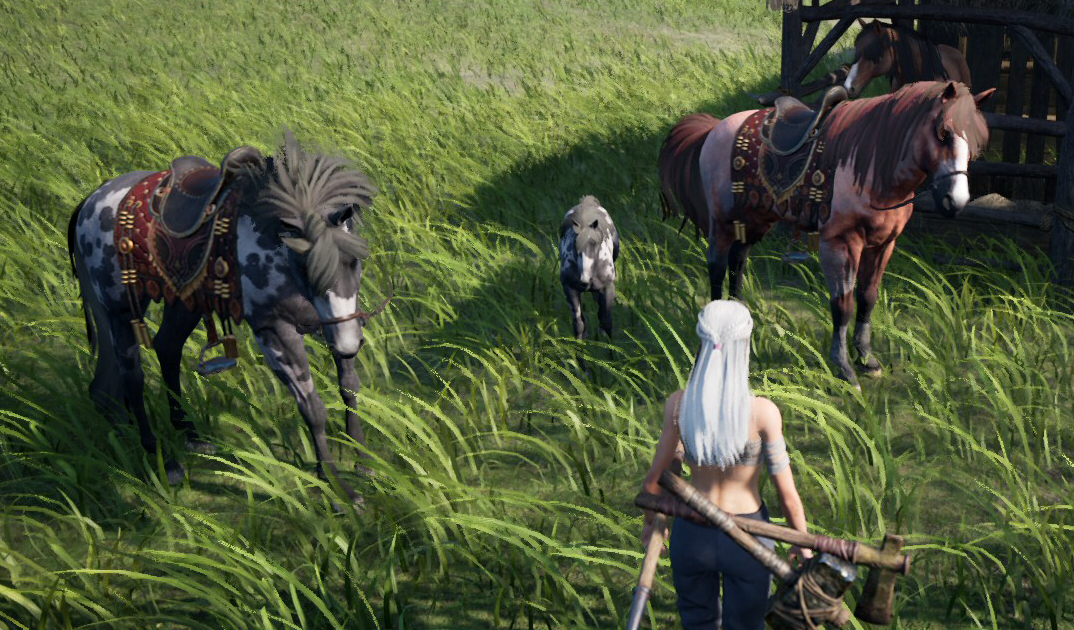 Just for such purposes, you can try to engage in selection., to stack the necessary perks among themselves. Keep track of color and number at the pentagon.
Higher numbers contribute to better performance. Severe drawdowns on one side, coupled with Weaknesses, can adversely affect all other characteristics of the horse.. In the course of life, horses can both acquire New skills, and so Weaknesses. for example, from being in a stall for a long time "Mom" weaknesses may appear gluttony and other ailments. Monitor the health of your horses, otherwise you risk losing both the mare and the foals!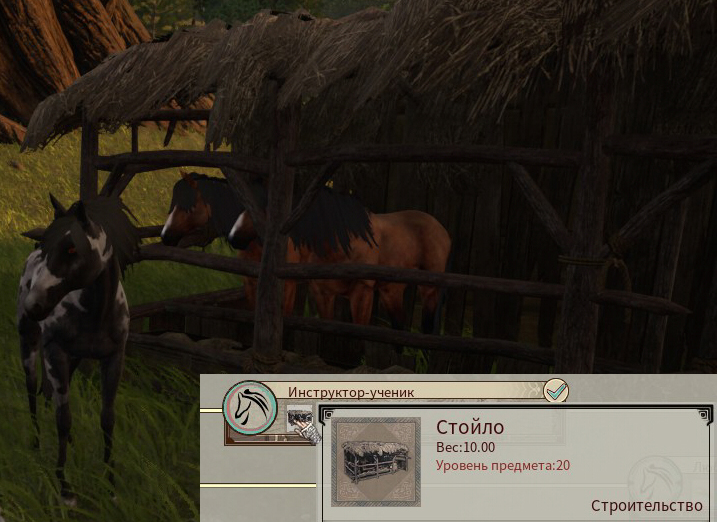 Selection takes place in the building "Stall", where can you place the horses. Don't forget to feed them.
Mating takes place for an hour. If successful, the female becomes pregnant and begins to eat more food.. At the same time, the male goes on a well-deserved rest.. Best option for initial selection: 2 male and 1 female, so that in case "failure" don't wait for cooldown, but try again.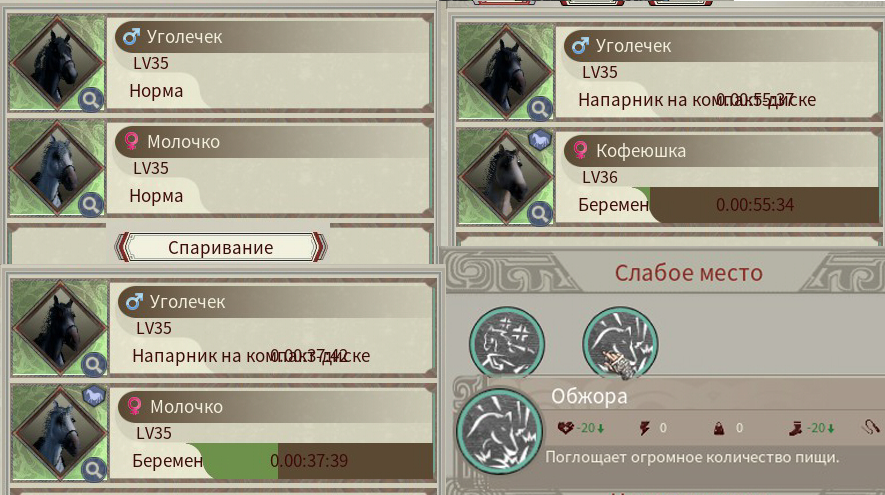 Then a foal is born and the stage of its growth and pumping starts.. You can immediately see his suit and perks, which he received from his parents, as well as genes, which he can pass on to other generations, but which he will not show.
The foal grows for several hours, going through all stages of growth (from young to adolescent and above). You cannot ride it at this time., but don't forget to feed.
Under good circumstances, the foal can inherit the best from both parents, or it can collect all their weaknesses..
You can accelerate the growth and development of your horses with special experience banks, which are crafted in the Mortar.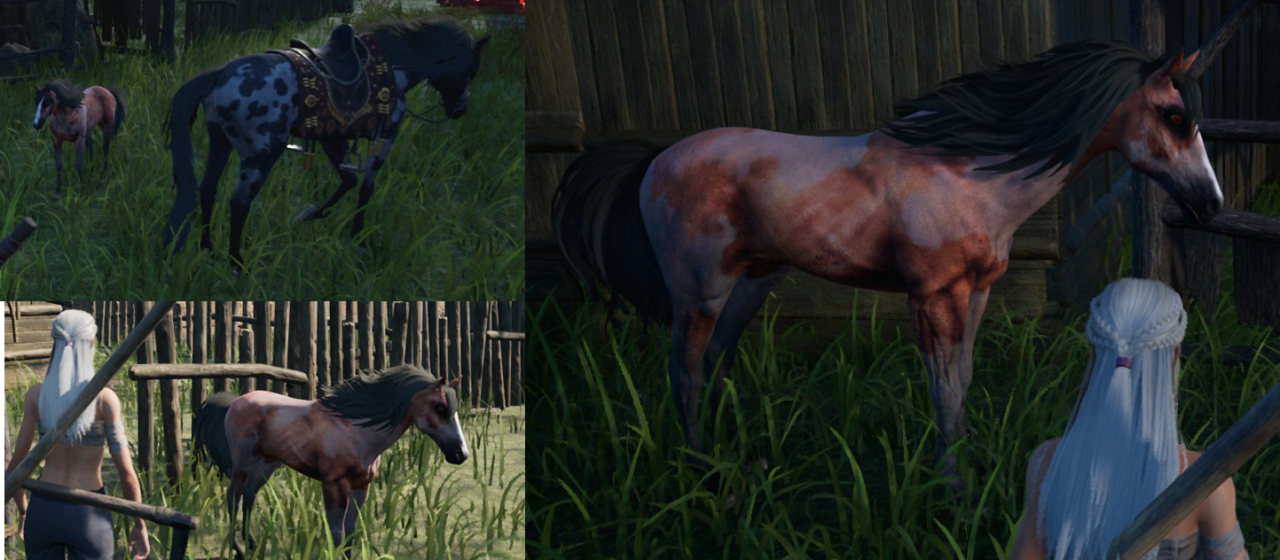 Additional entertainment can be the color and general appearance of the horse.. You can meet everyone here: from "clean" suits to all kinds of piebald combinations, chubary and roan. Some are very rare, which prompts you to explore the map in search of the most beautiful colors and manes. You have a unique chance to build a magnificent pure color horse and a bunch of extra perks.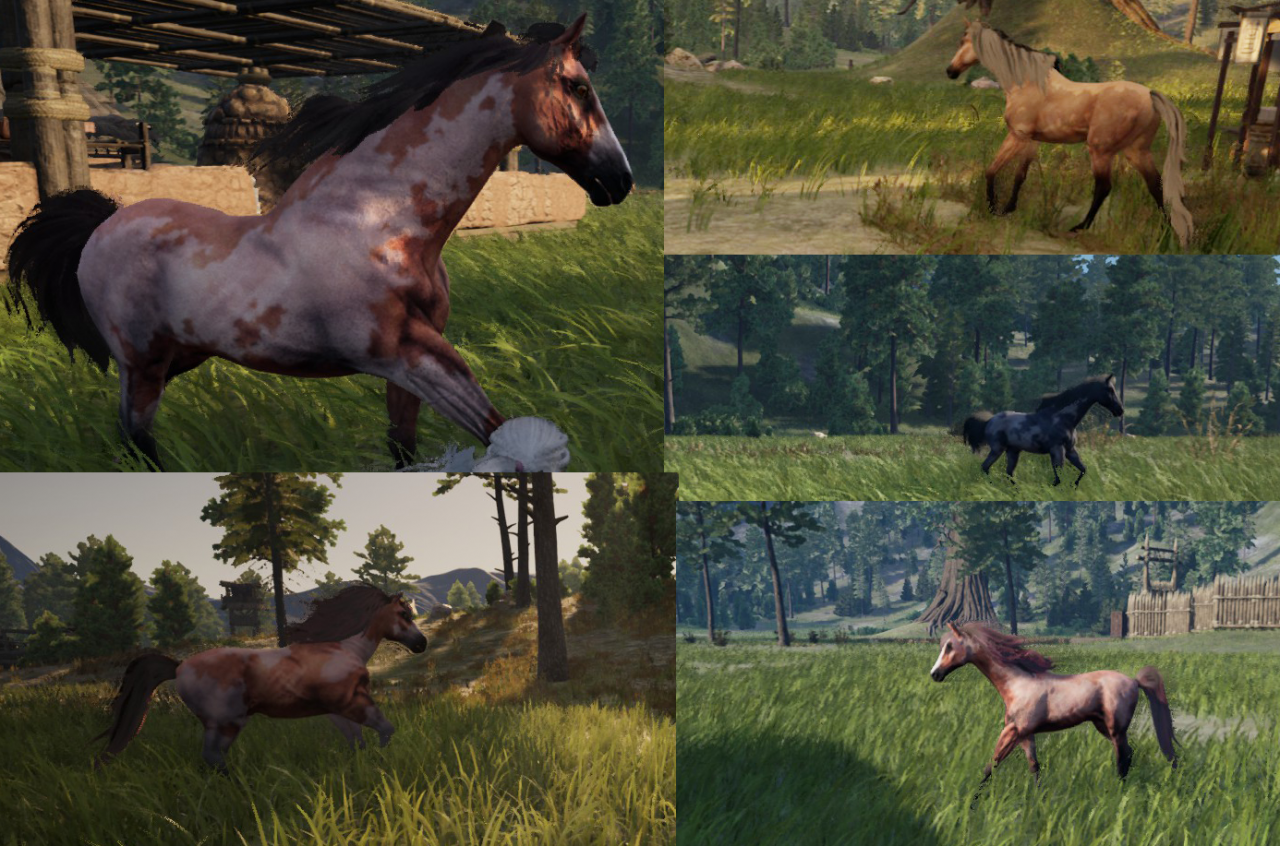 On combat trips, it is better to wear armor on a horse., as well as periodically update saddles for stronger and more capacious ones. They are made on a machine "Workbench for horses"
Stock up on copper, skin, ropes and other crafting equipment and make your cavalry ready for battle.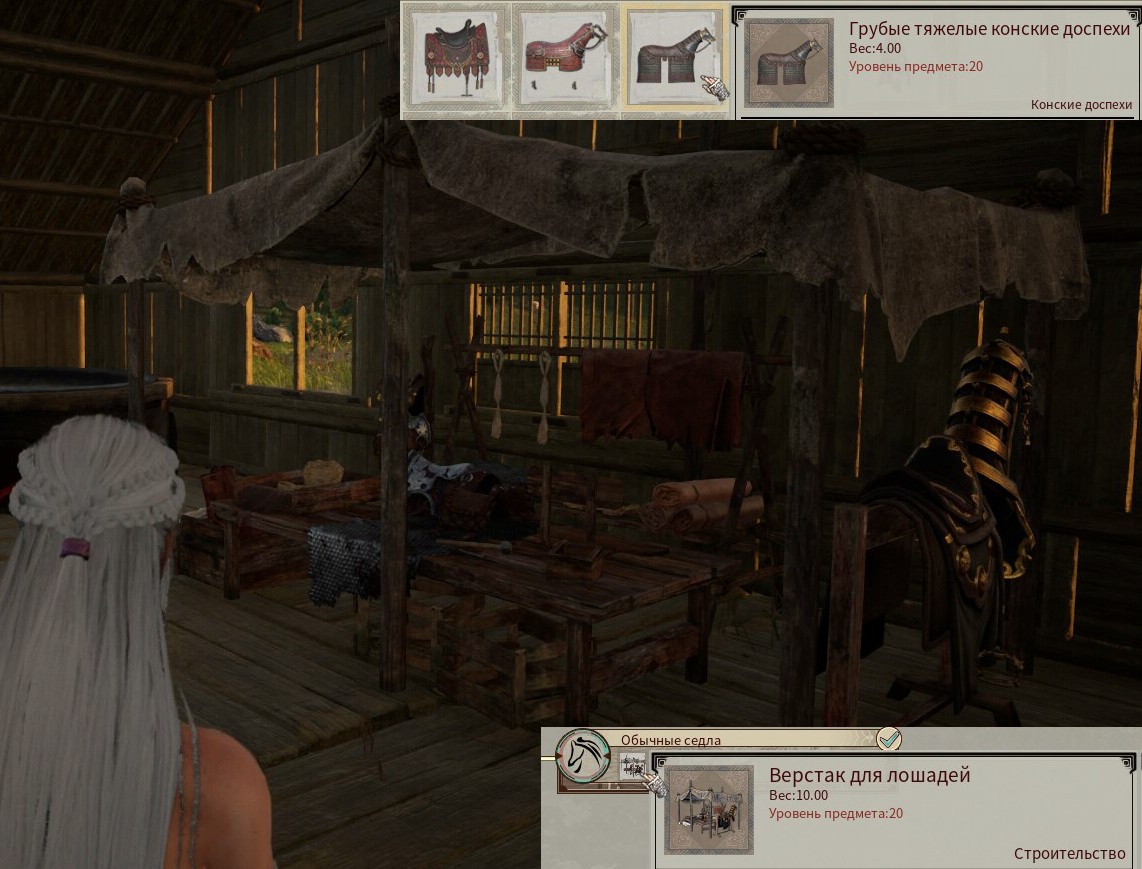 What to do, if you have too many horses?
How to transfer a horse to a player or guild?
The game has auction. You can put your horse there. If she's good enough – someone will definitely buy it, because in this game it is very difficult without transport.
Good horses with no weakness – worth its weight in gold, because they will serve faithfully not only to you, but also to your detachment of NPCs.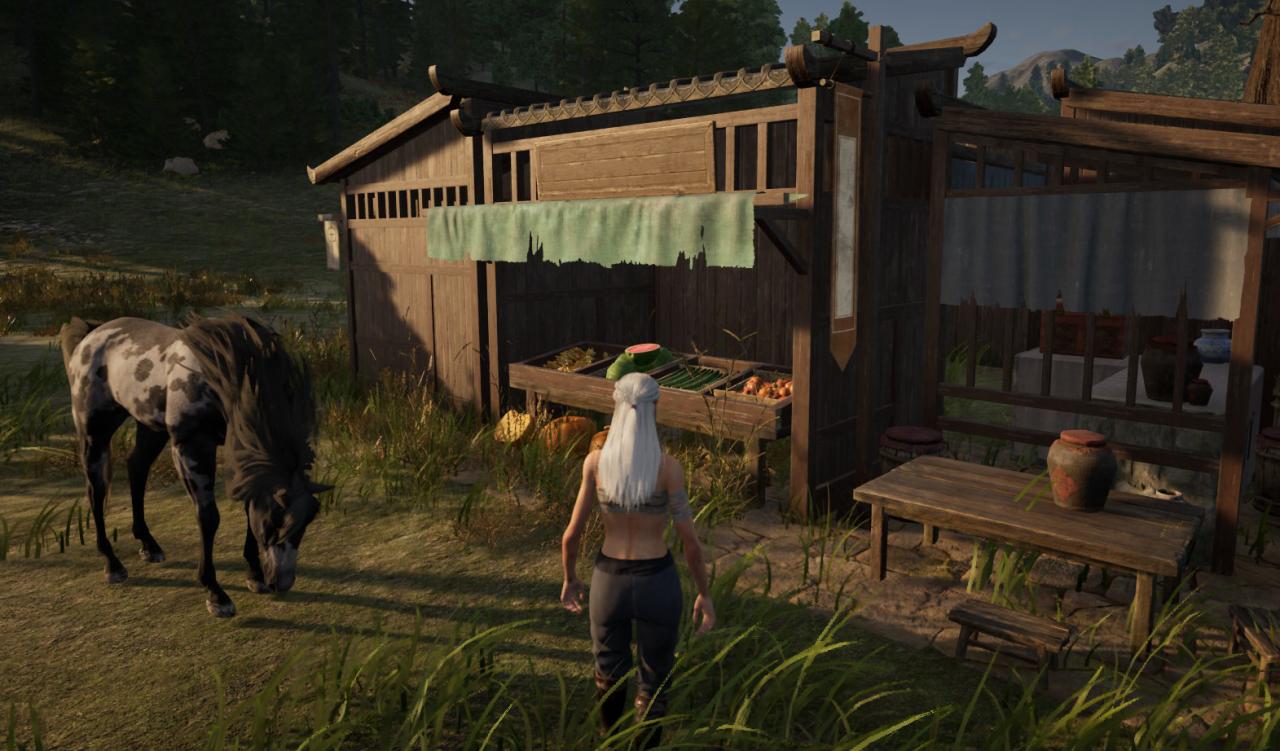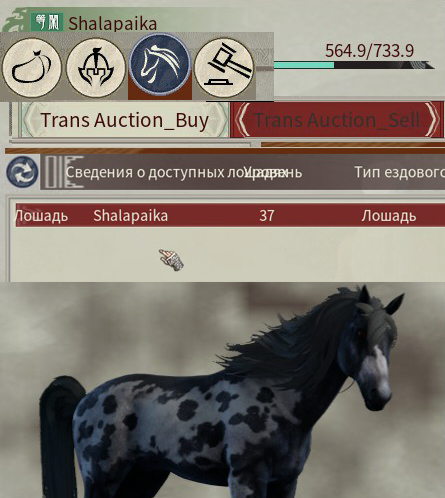 You can also provide the guild with the best mounts. For this you need a building, which is built in the guild hub. Through Guild Vehicle Management you can transfer horses to your friends and start breeding new ones.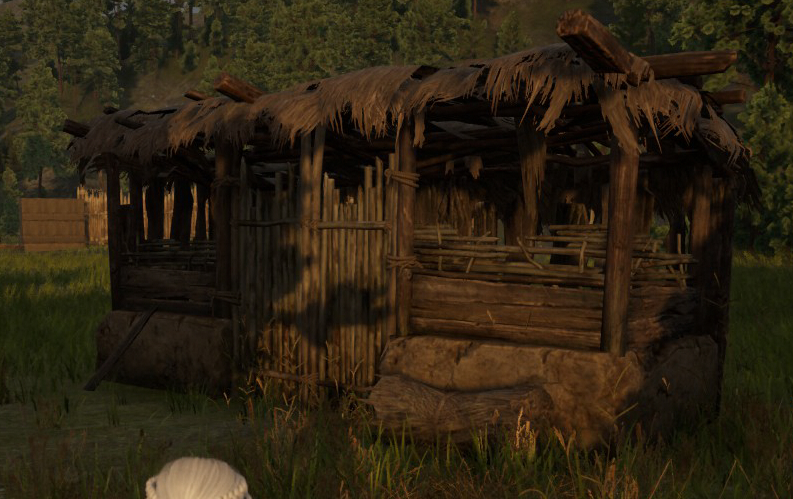 Then you need to move the desired horse to this warehouse., from where any interested guild member can get himself a new mount. Again, do not forget to leave more food in your inventory..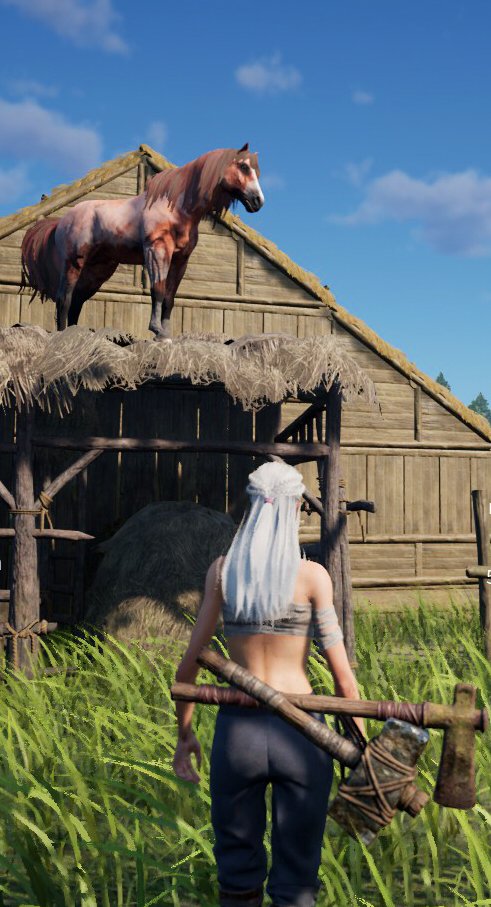 Hopefully, that this guide will be useful to you.
The mount mechanics in this game are truly extraordinary.
Wish you all the best in finding the perfect Heavenly Horse.!
Related Posts: