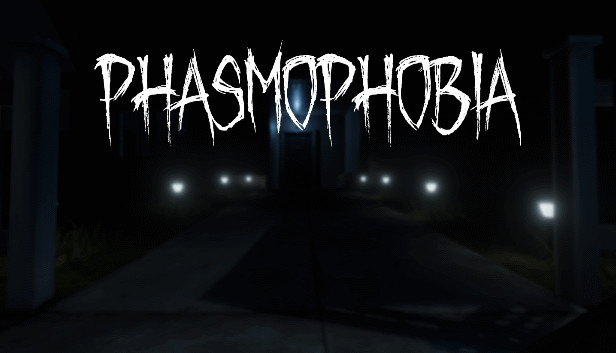 This guide describes all the changes in the update "Cursed domain" (version 0.5.0)
__________________________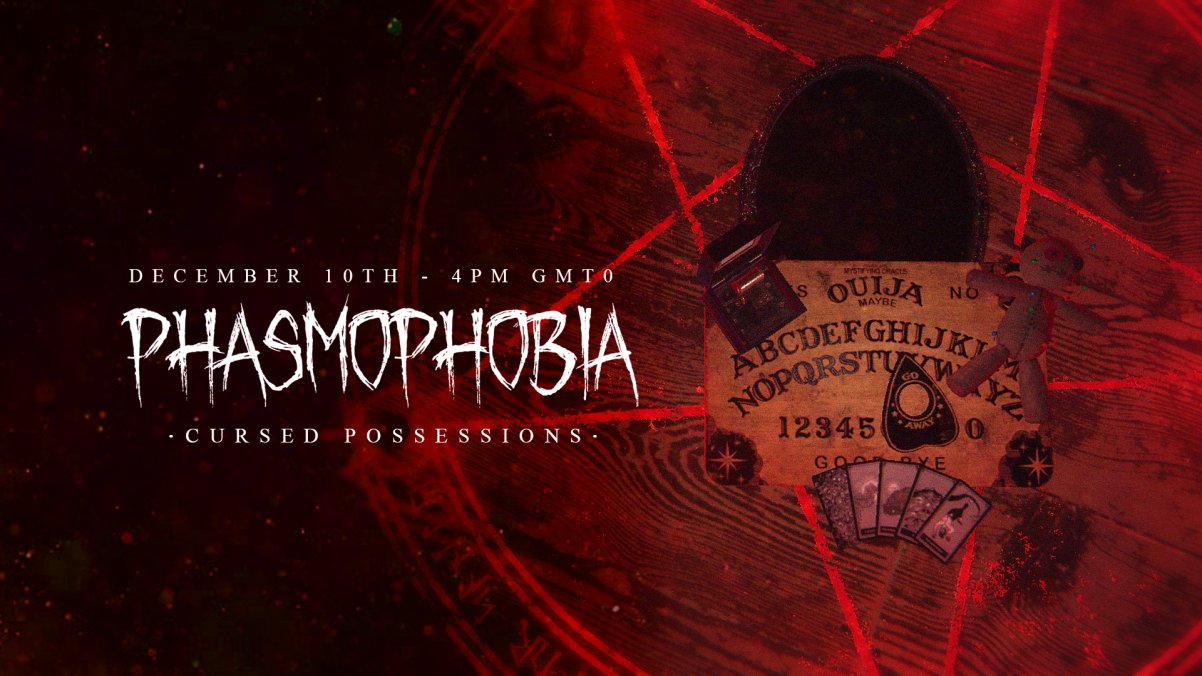 ---
"Welcome back, we have some news for you.
There have been several reported cases of sighting cursed objects in locations, where the ghost dwells. it, should be, the reason, that the ghosts were trapped there. maybe, you can use them to your advantage, but be careful, We do not know, what are they capable of.
We've also had reports of a strange new type of ghost."
---
● Update
---
– Added several new items: Cursed domain.
– Each location will have 1 of 6 items, randomly selected at the beginning of each contract. There are several spawn points for each item, so start searching!
– Cursed domains change reason for information, but be careful: using these items can cause additional negative effects, so think well, do you want to anger the ghost until the end of the investigation.
– Music box. Reports show, that paranormal entities sing along with this haunting melody. Don't get too close, otherwise an unpleasant surprise awaits you.
– Tortured voodoo doll. Insert a pin into the doll, to trigger a ghost reaction, but you can lose more, how to get
– Ghost mirror. Visible portal to the ghostly realm, do you dare to look inside, to find the ghost room?
– Summoning circle. Risk your life, summoning a ghost and temporarily trapping it. Don't stay too long, sooner or later he will break out
– Tarot cards. A deck of ten random cards, each of which has a unique mystical property.
– Ouija board. Ouija board is now classified as a cursed item and has new visuals.
– Now you have to say goodbye (goodbye), to end the conversation with the ghost on the Ouija board, otherwise …
– Ouija board is no longer guaranteed in Nightmare due to new cursed realms and ghost personality changes.
– Ouija board will no longer have a chance not to answer questions
– Ouija board no longer plays an additional sound when writing double letters.
– Reduced the total number of board spawn points in the prison, mental hospital and high school.
You can read more information in the Journal in the new section "Subjects / Cursed domain ".
---
● Ghosts
---
The "Nightmare" difficulty is a nice addition to Phasmophobia, but we got it, that some ghosts are too difficult to identify with just two pieces of evidence.
We never planned, that the difficulty of "Nightmare" will be a guessing game, so to combat this, some types of ghosts have received new passive abilities and other adjustments, to make them feel more in line with the description in the magazines, including recently added ghosts.
– Shadow. Shy ghost, often hidden in plain sight, appears only then, when you really need it.
– Poltergeist. Ghost, who likes to throw things, beware!
– Banshi. Singing siren, luring ghostbusters nearby and far. Banshee's rare ability to hunt at any sanity percentage has been transferred to the Demon
– Demon. The most aggressive and dangerous ghost, whom we have ever seen
– Jinn. These ghosts love to haunt, hide, before they see you
– Hunt. The cold has amplified these ghosts so much, that they start to appear.
– Mara. Then, what attacks at night, thrives in the dark
– They are. Many more manifestations are reported in new reports, possibly, these ghosts like the fear in people's eyes.
– Yokai. Shut up, you would not want to wake him up
– Yurei. Master of Madness, maddening anyone, who faces them.
Ghosts will now use their physical incarnations while hunting, not shadows or translucent shapes.
---
● Innovations
---
– It will always snow at the camp during the holidays, he also received new seasonal decorations.
– Mimic. The most intriguing type of ghosts, that we have ever encountered. More information is available in the magazine.
– Two new tabs have been added to the magazine for easier navigation.: "Home" and "Items".
– Several questions have been added to the Ouija board, eg, "How did you die?»
– Almost all objects' impact sounds are replaced according to its material.
– Added new sounds for player steps when running on different surfaces.
– All large carpets and floors are now colliding
---
● Changes
---
– Some scripts, Maple Campsite resources and weather system have been heavily optimized to improve performance.
– All ghosts can now drop items while hunting, similarly, how they open doors.
– All ghosts, except youkai, can now hear your voice from afar.
– Ghosts will no longer be able to wander long paths when building a route through walls (eg, from black camping tent to warehouse tents) and will take a closer route.
– You can no longer quickly escape through outside doors or gates, when does the hunt start.
– The ghost will now always write in the notebook after, how was she thrown (if it's the right type of proof), except for hunting.
– You should now take photographs of the abandoned object at the moment of movement, and not where he was before, how the ghost moved him.
– Adjusted hunting effects when viewed on cameras.
– Ghosts, fingerprint, will now allow you to take an additional photo (eg, touching the same door twice)
– Ghostly lights will now depend on the distance to the light source itself, not from the light switch.
– Footstep sounds are now more accurately synchronized with the movement speed of the player and the ghost.
– Heartbeat sound volume now depends on distance to ghost, the louder, the closer he is
– Hunting ghost sounds are now fading out, rather than stop suddenly.
– Increased the frequency of paranormal sounds, picked up by the parabolic microphone.
---
● Fixes
---
– Fixed bug, due to which the weakness of Raiju only affected camcorders and cameras
– Fixed bug, due to which the duration of the hunt was set depending on the size of the map, which you played earlier
– Fixed bug, due to which the sound of the heartbeat was played, even if the ghost was too far away
– Fixed bug, due to which the sound is muffled, if you came to the balcony door
– Fixed bug, due to which some cabinet doors did not close
– Fixed bug, due to which the escape from the ghost during the hunt could not be completed
– Fixed bug, due to which photographs of some interactions did not give an award
– Fixed bug, due to which the camera could be turned on inside the truck
– Fixed bug, due to which, when switching the fuse box, broken lamps could turn on
– Fixed bug, because of which you could keep burning candles outside during heavy rain
– Fixed bug, due to which the temperature in the camp toilets was set incorrectly
– Fixed bug, because of which Yurei could still change his preferred room, if incense was used in it
– Fixed bug, due to which the sound of the heartbeat was played, when you were too far from the ghost
– Fixed bug, due to which the reuse of incense (within seconds after the first) did not stop the ghost.
– Fixed bug, due to which setting the master volume slider did not always work
– Fixed bug, which prevented VR players from hearing their own footsteps
– Fixed bug, due to which the models of some lamps did not look "included" after flickering
– Fixed bug, causing the shower water in the Edgefield bathroom to run in the wrong direction
– Fixed several bugs, due to which some icons of the map and player interface were rotated incorrectly
– Fixed several bugs, due to which awards for photographs were given, when they shouldn't have been
– Fixed several high school books
– Fixed several safe places in the prison
– Fixed several fans in the psychiatric hospital
– Fixed several rare visual issues in Willow and Ridgeview
Related Posts: