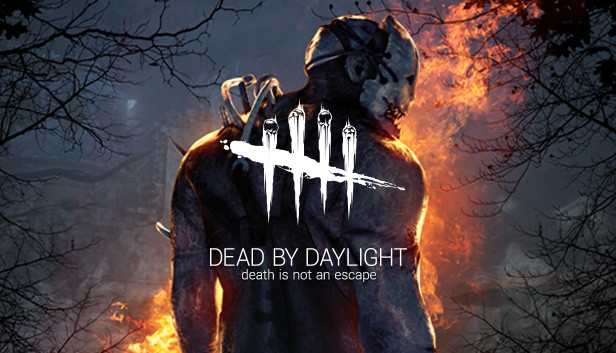 Dead by Daylight New Year Event
WINTER TALE
WINTER TALE
FROM 19:00 (MSC) 9 December to 19:00 (MSC) 23 December, the Essence's domain will be decorated with festive hooks, lockers, generators and barrels. The whole event on the Blood Web will be hung with Christmas firecrackers, perfect for blinding killers.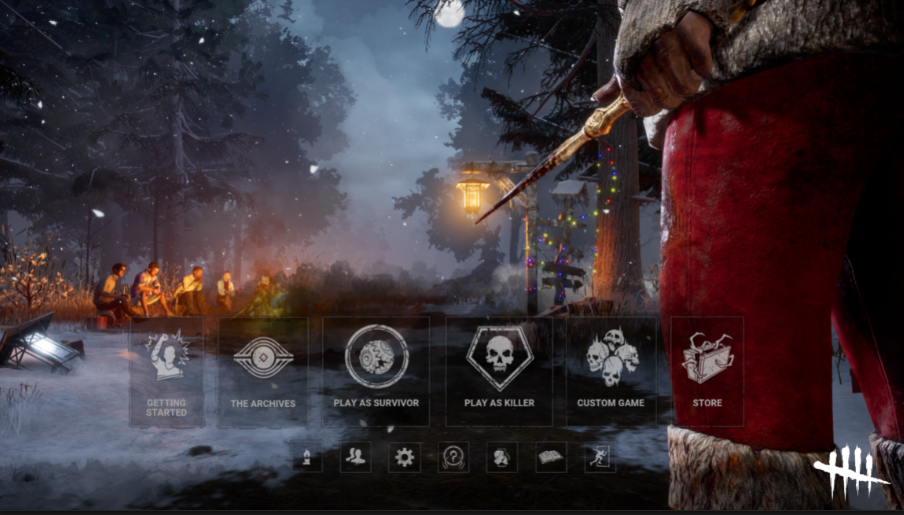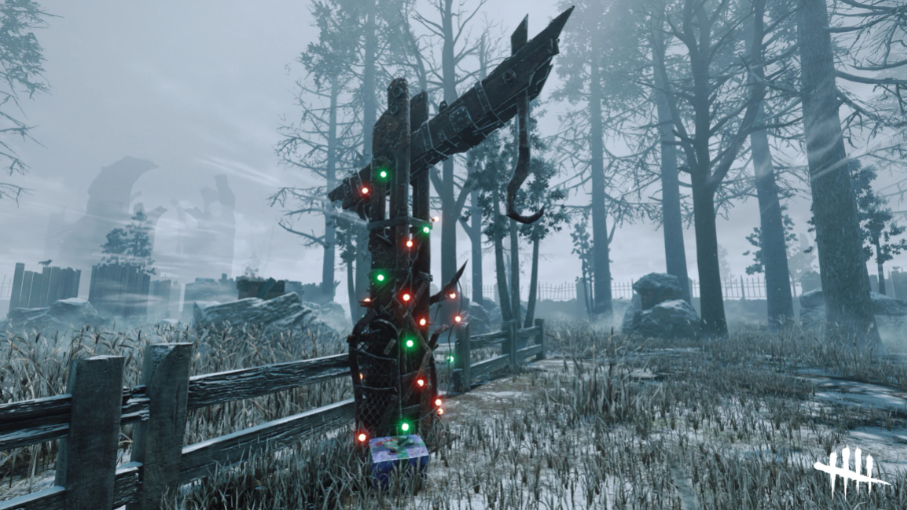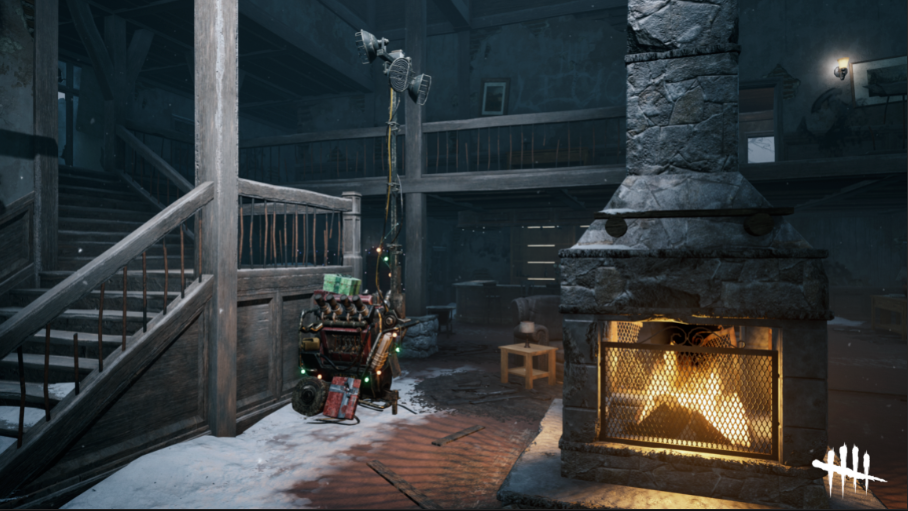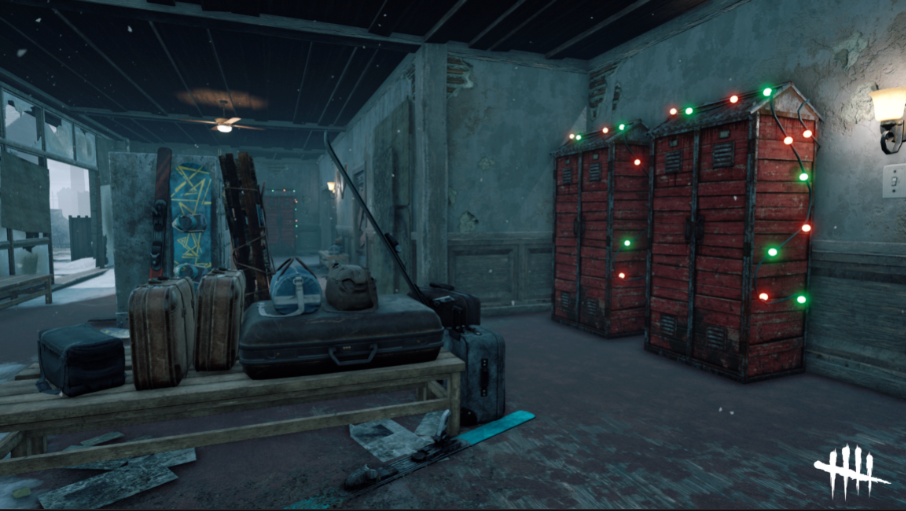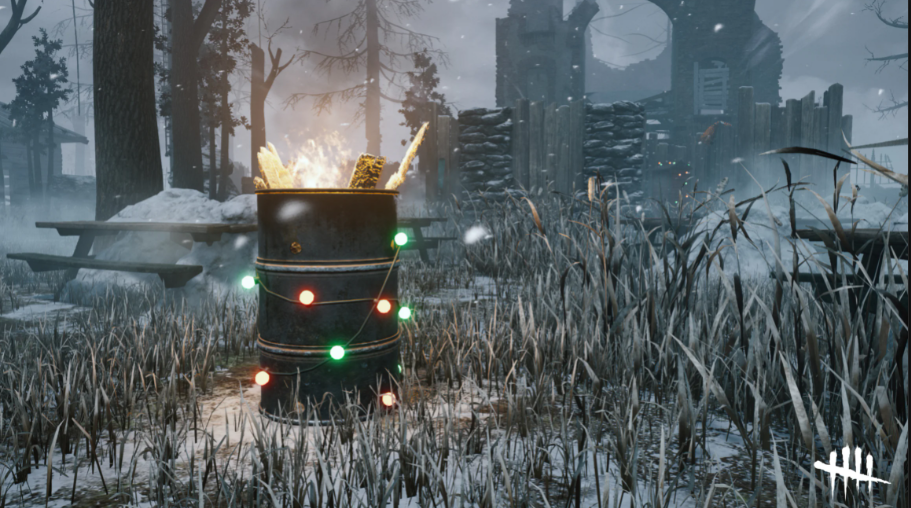 New year calendar
Dead by Daylight Prepare a Gorgeous Feast with Entry Rewards, where a lot of in-game currency is issued every day. Everything, what do you need to do, this is to enter the game! More details in the calendar itself
.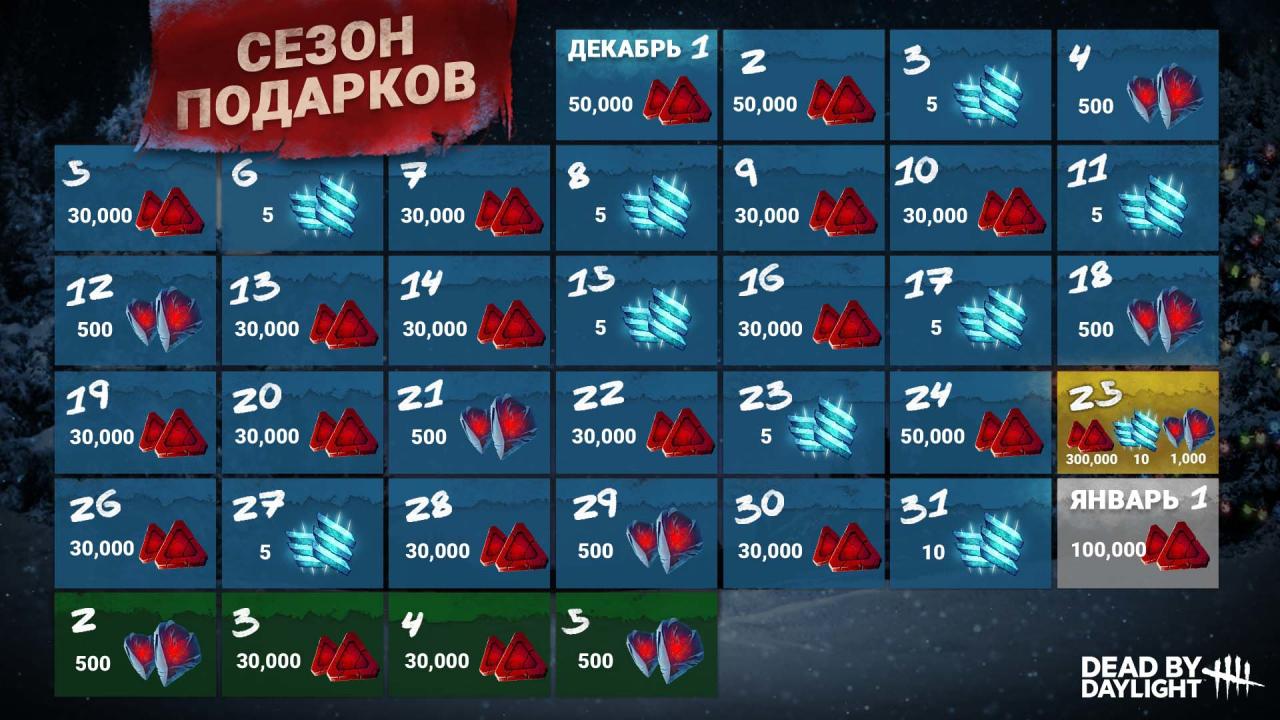 Snowman
USING SNOWMANS
In Chilling Cold, six Snowmen will appear in each match.
They will provide shelter for survivors in times of need., maybe, even help to escape through the gate. If you successfully escape inside the snowman, you will receive a holiday reward.
Sure, if a snowman with a survivor inside is destroyed by a killer, well… Snow cannot protect against everything.
Whatever the outcome, unique interactions with snowmen will earn exclusive cosmetic items as survivors, and the murderers.
How to unlock winter cosmetic items:
One random item will be given at the end of the match if one of the conditions is met:
If the Survivor used the Snowman, to protect yourself from the blow
If the Killer hit the Snowman, when the Survivor was hiding in it
If the Survivor escaped through the gate, being in a snowman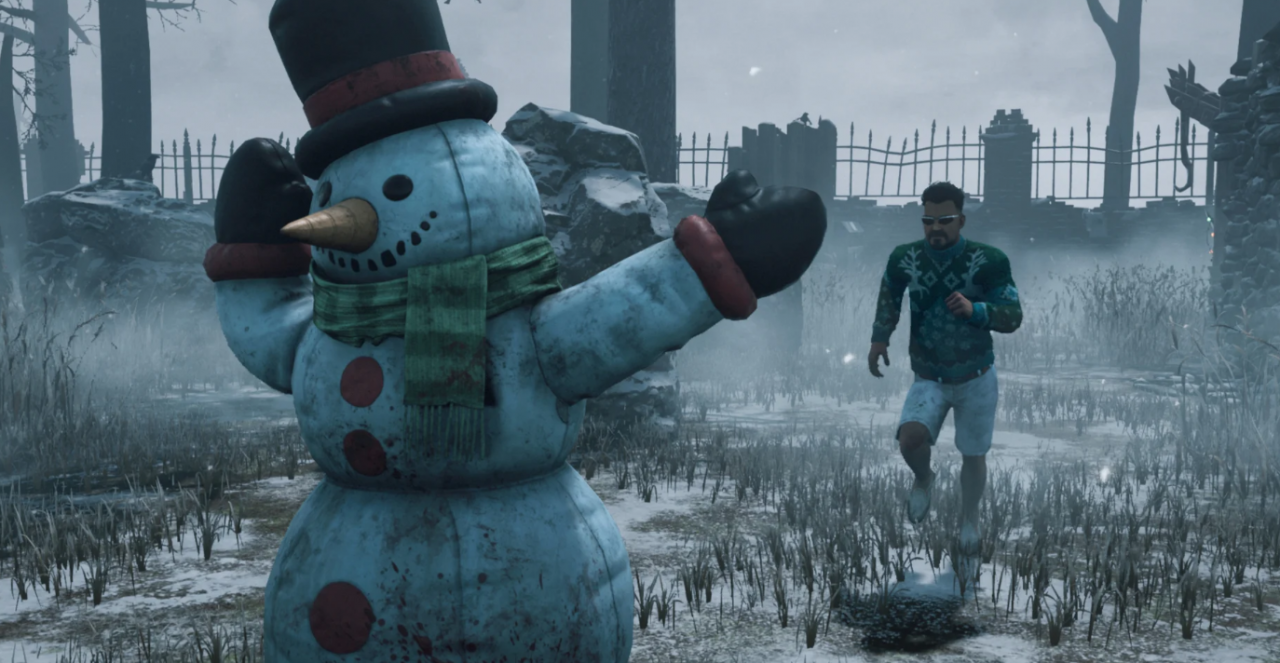 S.T.A.R.S Agent Sweatshirts.
Very few things can plant fear in the heart of the Assassin. – but these Terrible Resident Evil sweaters got close enough. Suitable as agents of S.T.A.R.S. as well as newcomer police officers. Already available in the in-game store.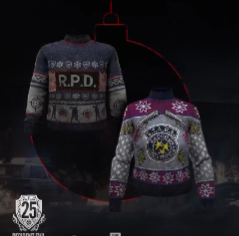 Dead by Daylight has received many reports of frosty… temperatures.
The Chilling Cold event has already begun, bringing with him the tricks with the snowmen, exclusive cosmetic items and a large number of holiday hooks!
HORSE SWEATERS
Participation in the "Chilling Cold" event will unlock gift cosmetic items from the "Horrible Sweaters" collection, which includes sweaters for Li Yongjing, Michaela Reed and newcomer Jonas Vasquez.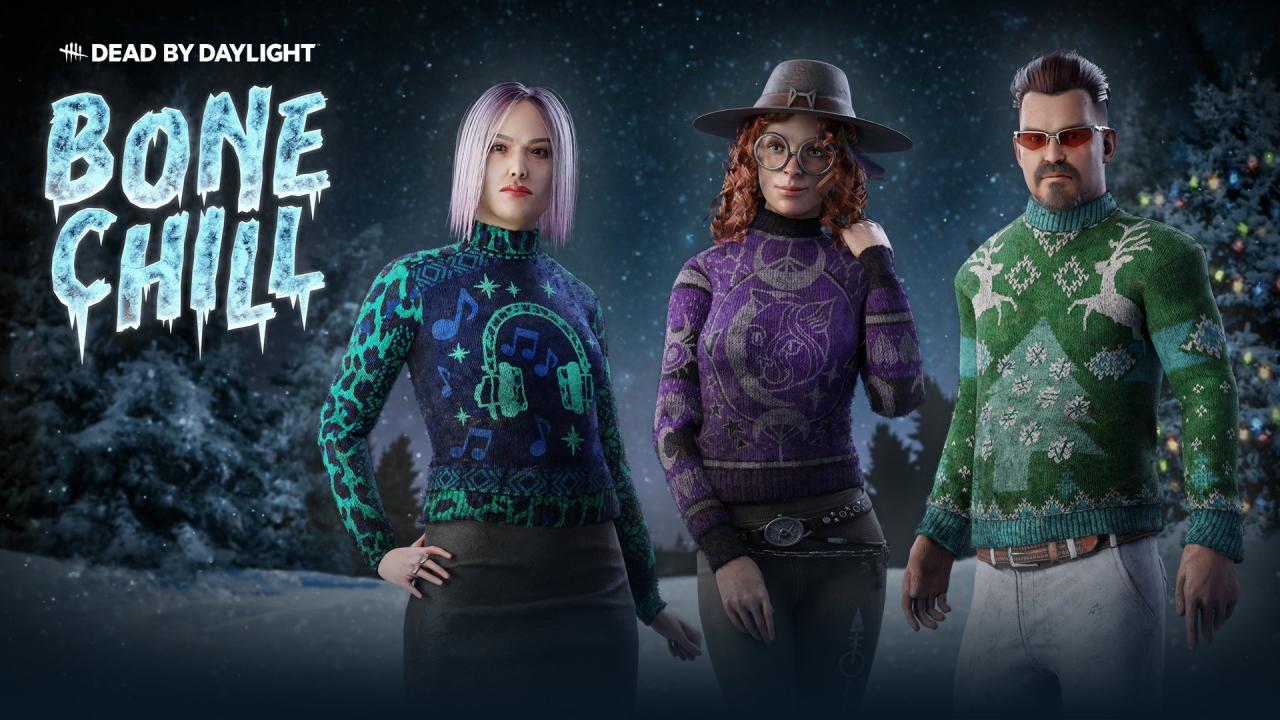 WEAPONS COOLING PASSING EVENTS
Place dangerous toys with the Chilling Cold collection under the tree, which includes rare and deadly holiday items for the Ghost and the Witch.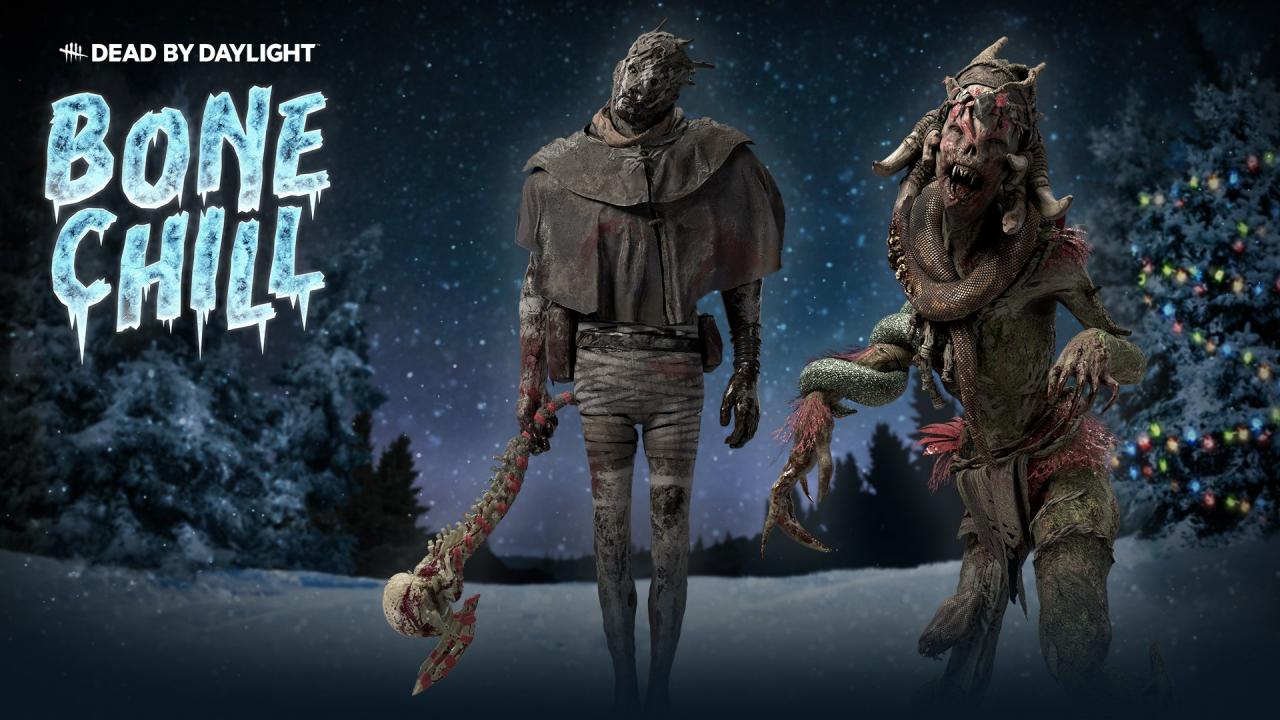 ICE EYES
Give your survivors a chilling look with the new Ice Eyes cosmetic items for Stunt Man and Artist.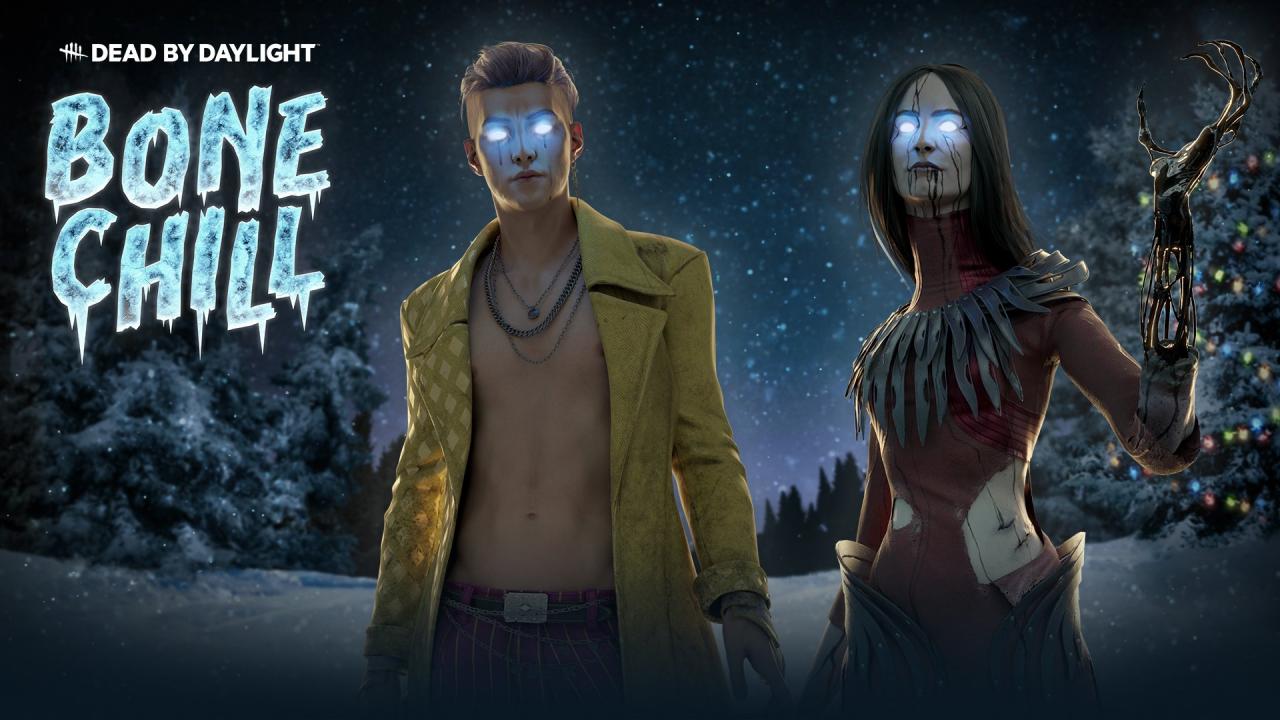 EXCLUSIVE AMULETS
You can also open winter amulets. "Cocoa supplement", "Christmas Hell" and "Gift Hatch" - gifts, which is no less pleasant to hand, what to get.\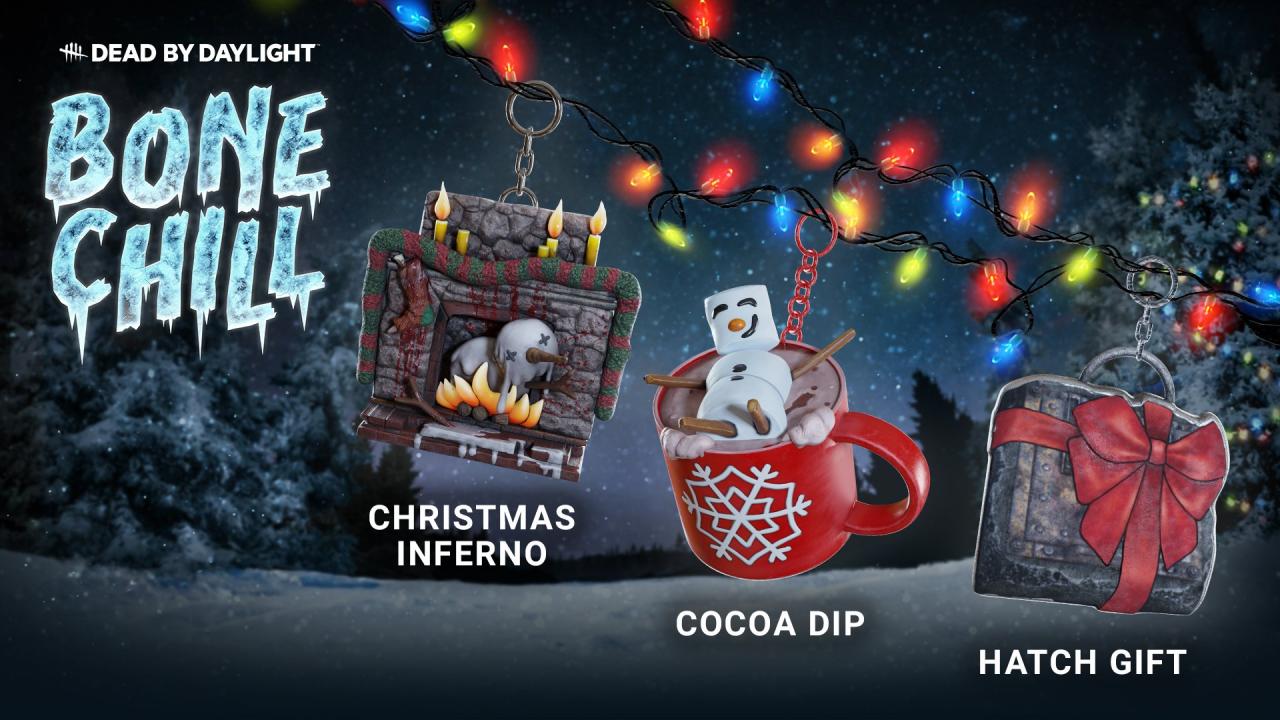 WINTER SALES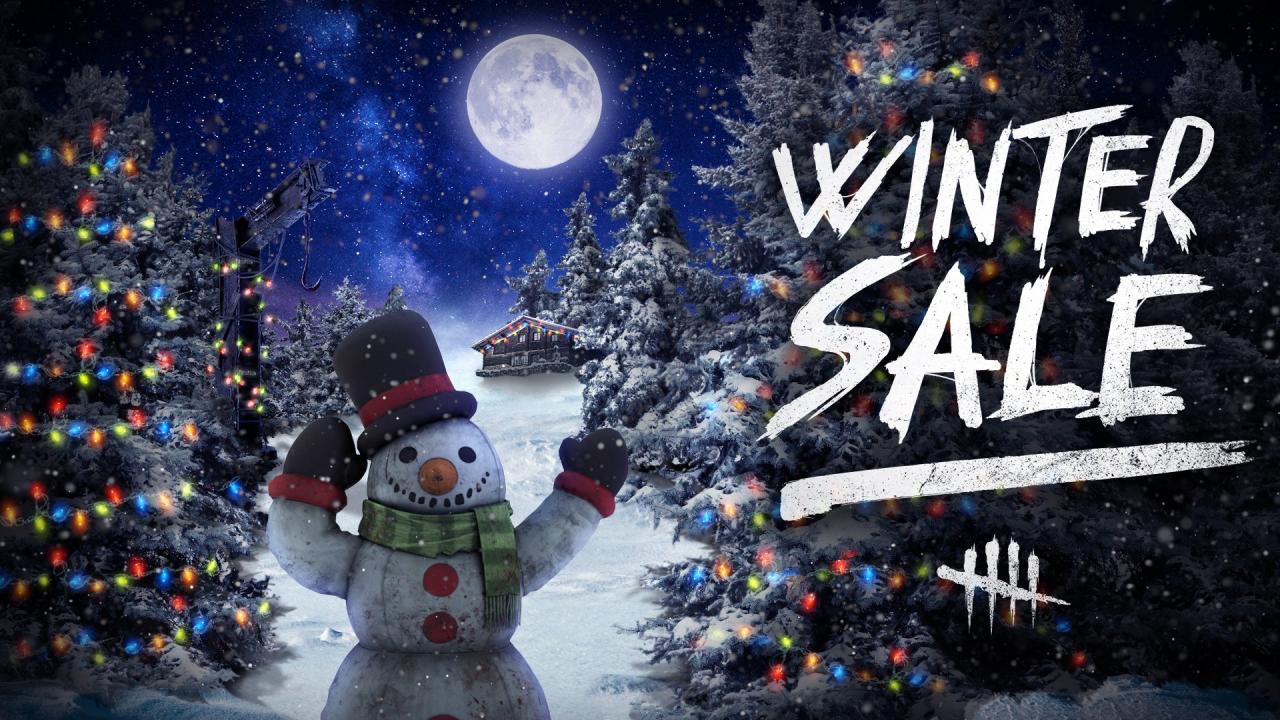 Dead by Daylight in-game store
Cold weather and hot deals. DISCOUNTS up to 50% for individual winter clothing sets !Sale period: 19:00 (MSC) 22 December -19:00 (MSC) 5 January. Discounts apply only to the cost in gold cages.
DISCOUNT 30%
Dwight - "Dwight in a box"
Claudette - "Claudette Claus"
Jake - "Winter Comfort"
Ace - "The Winter Rogue"
Elodie - "Reindeer Kigurumi"
Zarina - "Kigurumi Penguin"
Hunter - "Krampus"
DISCOUNTS 50%
Dwight - "Mr. Elf"
She - "Carefree survivor"
Clown - "Carnival Claws"
Gemini - "Blood and Guts"
Huntress - "Miss Cat"
On all platforms
If you've wanted to try Dead by Daylight for a long time, Right now.
Not only will you receive tons of daily login rewards, winter cosmetic items, which can be opened, but also other awards. You will also receive various discounts on the base game and many additional chapters.
Sales will last until January 2-7 (completion date varies by platform). Dates and discounts may vary, so we advise you to look into the store of your platform, for details.
Now, when the wagon of winter fun and holiday horrors arrives at the waiting station, it's time to get dressed warmly and walk in the Fog to your heart's content. And if you come across a snowman along the way, don't forget to say hello.
Happy Holidays!
Related Posts: